CMA Announces 2014 Country Music Hall of Fame Inductees
The Country Music Association has announced that Hank Cochran, Ronnie Milsap and Mac Wiseman will be the 2014 inductees into the revered Country Music Hall of Fame. Cochran is to be inducted in the rotating 'Songwriter' category, while Milsap will join in the 'Modern Era Artist' category and Wiseman joins in the 'Veterans Era Artist' category.

The inductees were officially introduced by individuals who counted themselves as fans, colleagues, students, friends and admirers of the three. Country Music Hall of Fame member Bobby Bare introduced Cochran's widow, Suzi Cochran, who spoke on his behalf. Country Music Hall of Fame member and former CMA Executive Director Jo Walker-Meador introduced Wiseman, while CMA Award winner Hunter Hayes was on hand to introduce Milsap.

Following the press conference, Milsap and Wiseman participated in a discussion during the 11th Annual CMA Artist Luncheon attended by CMA artist members and Board representation.

The event was hosted by CMA Board member Kix Brooks.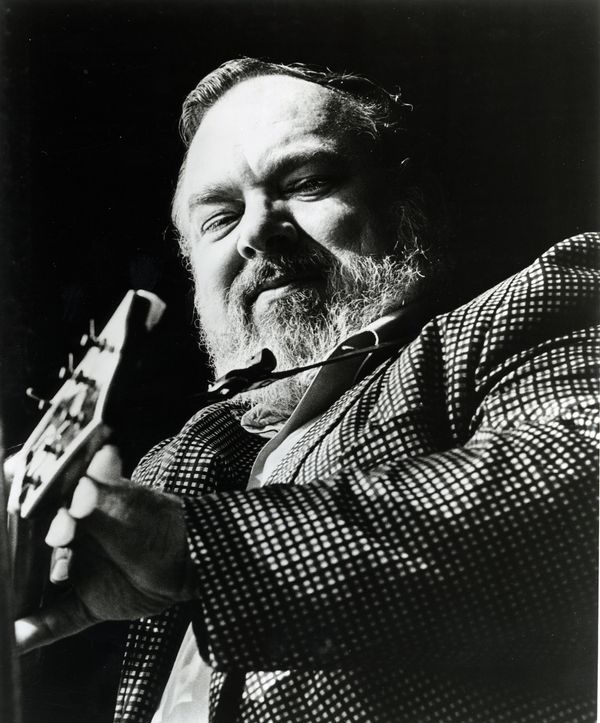 Mac Wiseman, singer, songwriter, instrumentalist, band-leader, record producer, record label executive, radio announcer, voice over specialist, you name it, this veteran entertainer has virtually done it all in a career that stretches back to the early 1940s. He has rather unfairly been pigeon-holed solely within the bluegrass genre, but for many years he was more straight country and in the mid-1950s, scored a couple of top ten country hits with
The Ballad Of Davy Crockett
and
Jimmy Brown the Newsboy
. The Virginia-born singer got his start back in 1944 working with Buddy Starcher, Molly O'Day and Flatt & Scruggs before a short stint with Bill Monroe. Possessing one of the best tenor voices in bluegrass, Wiseman differed from Monroe and Flatt & Scruggs in that he usually sang alone, with little or no harmonising.
I first encountered Mac Wiseman's music in the early 1960s when I heard his versions of
Jimmy Brown The Newsboy
and '
Tis Sweet To Be Remembered
on a GOLDEN HITS collection on the long-forgotten Dot Records. I was totally smitten by the honesty of his delivery and the simplicity of the musical arrangement that captured a bygone era in a timeless manner. A few short years later—in the mid-1970s—I got to not only meet up with Mac, but also promote a concert in Maidstone, in which he was accompanied by Brian Golbey and a handful of other skilled British musicians. Though obviously tired after a long drive in—compared to American models—a small British car from Yorkshire down to Kent, I was still struck by his genial friendliness and exquisite southern manners. Oh, and by the way, his show was first class, a study in how to present a varied mix of hillbilly, mountain and bluegrass music in a friendly entertaining way.   
Malcolm B. 'Mac' Wiseman was born May 23, 1925, in Crimora, Virginia. At six-months old, he contracted polio. Because of his illness, he was kept inside and was not subjected to the fieldwork that most children of the rural Shenandoah Valley were expected to do. His father would set the phonograph up by the wood stove and young Mac would listen to old records over and over. His mother would write the lyrics from songs she heard on the radio into composition books for him.
In 1943, Mac applied for a job at the Merck and Co. chemical plant, but because of the polio damage to his leg, he was turned down. That was when he made the decision to pursue his passion for music. He attended the Shenandoah Conservatory of Music in Virginia with help from the National Foundation for Infantile Paralysis, which would later become the March of Dimes. There he excelled in a radio course and accepted a job offer from WSVA in Harrisonburg, Virginia, where he read the news and farm reports and spun pop and country records.
Mac's first recording opportunities were as a side-man for Molly O'Day in 1946. At that time he was working as a solo artist, but also as an integral part of Molly's act on the Tennessee Barn Dance on WLOX of Knoxville, Tennessee. He played bass on all of the original sixteen tunes that Molly recorded for the Columbia label in their Chicago studios, with the famous Art Satherley.
While in Knoxville he became acquainted with many famous bluegrass personalities, though the term bluegrass had not been coined then. He linked up with the Carlisle Brothers and worked with Lester Flatt and Earl Scruggs for a year when they formed the Foggy Mountain Boys in 1948. Mac was featured on Flatt and Scruggs' first session for Mercury and sang and played on three numbers along with Jim Shoemate on fiddle and Cedric Rainwater on bass. In 1949, he joined Bill Monroe's Bluegrass Boys where he played the Grand Ole Opry for the first time. He also recorded the classics
Traveling This Lonesome Road
and
Can't You Hear Me Callin'
with Monroe. He left the band in 1950 and was soon leading his own band, the Country Boys, with a repertoire that criss-crossed between country, bluegrass and even light pop music.
He joined the famous Louisiana Hayride on radio KWKH in Shreveport, Louisiana and a short time later he became the first country music artist to be signed to the new Dot Records which was formed during 1950 in Gallatin, Tennessee. His first session for Dot was actually held in the studios of Louisiana Hayride with a line-up of guitar, mandolin, fiddle and Joe Medford on banjo—although Mac Wiseman was basically an old-time hillbilly singer he immediately became involved in bluegrass music.
His first single,
Tis Sweet To Be Remembered
, was released in 1951 and became a career-making song and earned him the nickname the '"voice with a heart.' Unlike many of the other bluegrass bands of the early 1950s, Mac Wiseman refused to stand still with his music. While all of the other bands were capitalising on the excellent material that flowed from the trend-setting Bill Monroe group, Mac was busy looking elsewhere for his material. He took good material and gave it a bluegrass treatment, but dressed it up with twin-fiddles and pleasant electric guitar work—this was the secret of his success. He recorded several old pop tunes like this and breathed new life into them, retaining the basic melody line so that people could still associate with the song. Mac went on to record several other classics including
Love Letters In The Sand, Jimmy Brown The Newsboy, The Ballad Of Davy Crockett
and
Shackles And Chains
.
Mac was first of all a hillbilly artist, then became a bluegrass performer and around 1957 he began to move toward the pop field. This latter change was prompted by Randy Wood, owner of Dot Records and Mac's A&R man, who was primarily a pop recording expert and was responsible for the success of Pat Boone during the mid-1950s. It is interesting to note that Mac was very agreeable to the suggestions that he change his style, and he worked hard at attempting to do so. However he was out of his depth and the efforts to make him a pop singer failed miserably.
It was mainly due to Mac's ready acceptance to be geared towards the pop market that he was appointed A&R executive for Dot Records in 1957. He was moved first to California, where Dot had set up headquarters in 1956, to learn all about recording techniques, then he was put in charge of the label's country music operations. Mac worked tirelessly on behalf of other artists, so much so that his own performing and recordings were neglected. His term as an executive was not a successful one for Mac.
Despite this, he was very much business-savvy. Over the years he had been very much hands-on in booking his own shows and tours and managing his career. Though he had been involved in merging pop and country, like many other die-hard country performers of the 1950s, he was concerned by the incursion of rock'n'roll into country music, as he saw record sales decrease and touring opportunities harder to come by. In 1958, Mac was instrumental in the founding of the Country Music Association, becoming the organisation's first Secretary/Treasurer, demonstrating the respect he had earned as both an artist and a record executive.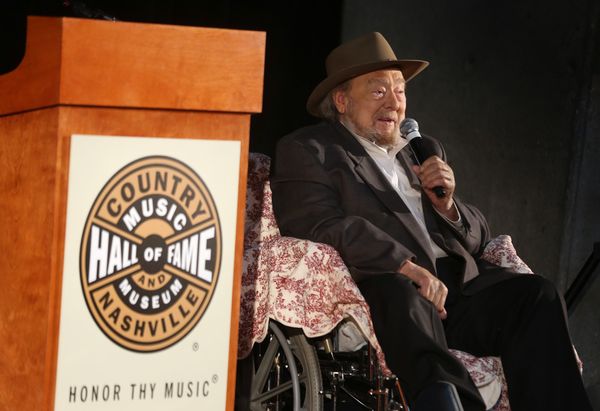 Another change in Mac's career was his attempt to take advantage of the folk music revival of the late 1950s and early 1960s. Mac delved deep into his folk repertoire and began performing more conventional songs, including folk ballads, late nineteenth century parlour song material and even western material. He was a regular on the folk festival circuit and on college campuses and he also played Carnegie Hall in 1962 on a bill headlined by Johnny Cash, which garnered him rave reviews in
The New York Times
.
That same year he signed with Capitol Records, recording both country and bluegrass tunes. He left the label after a couple of years and created his own label, Wise Records, on the strength of
Bringing Mary Home
, a song pitched to him by the Country Gentlemen. Recorded at the RCA Studios in Montreal in 1965, it tied in with a Canadian label (Rodeo Records) and the resulting album mainly comprised Canadian and Irish material, one of the latter—
My Molly Brown
—quickly established itself an essential part of his performance repertoire.
The following year he moved to Wheeling, West Virginia, where he was appointed Programme Producer and Talent Director for the WWVA Wheeling Jamboree. During his tenure he stabilised the cast of performers and gave bluegrass prominence, as well as setting up his own booking agency and music publishing operations, both with the title Wise-O-Man. Around the same time he began a spate of recording, producing three albums for his former label, Dot, and a fourth for Rural Rhythm.
In May 1968 he returned to the Nashville studios to record the single,
Got Leavin' On Her Mind
for MGM, which returned Mac to the country charts for the first time in more than five years.
It was a ploy by producer Jack Clement to get Mac a deal with RCA Victor. It worked as the label signed Mac to a contract that would last through to 1974. Jack Clement remained his producer most of the time, with a number of the songs culled from the Clement catalogue. One of these was a novelty song,
Johnny's Cash And Charley's Pride
(a song that played around with many other artists' names in the lyrics). Another new song to emerge during this period was the sensitive
On Susan's Floor
, written about Nashville's Sue Brewer who had always a welcome, and a place to stay, for struggling songwriters in Nashville. Written by Vince Matthews, and subsequently frequently recorded, Mac had the original version of a song that's gained near cult status over the years.
Alongside his solo recordings, Mac also recorded prolifically with Lester Flatt, who had recently split from Earl Scruggs. Flatt had signed with RCA roughly the same time as Mac and it was more than just a reunion of old friends—he had worked briefly with Flatt & Scruggs in 1948, soon after the duo had left Bill Monroe—and led to a recording partnership that stretched over three albums. Mac also began to play at bluegrass festivals both with his own band and with Lester Flatt; over the next three decades, he became one of the most popular performers on the circuit.
Though his deal with RCA was to be his last major label affiliation, he continued recording regularly for independent label such as Vetco, CMH, SugarHill, Churchill, Music Mill, Oh Boy and his own Wise Records. Most notable amongst the more than 30 albums recorded between 1976 and 2010 are 1977's MAC WISEMAN SINGS GORDON LIGHTFOOT, 1979's THE ESSENTIAL BLUEGRASS ALBUM (with the Osborne Brothers), 1982's THE CLAYTON McMICHEN STORY, 1998's DEL, DOC & MAC (with Del McCoury and Doc Watson) and 2007's
STANDARD SONGS FOR AVERAGE PEOPLE
(with John Prine).
In 1992, Mac narrated the documentary High Lonesome, a chronicle of bluegrass music, and in 1993 was inducted into the Bluegrass Hall of Fame. There have also been numerous reissues and compilations including a recent six-disc boxed set entitled
THE MAC WISEMAN STORY
, featuring songs he recorded in the 1970s and a DVD collection called
Mac Wiseman—An American Treasure
. Germany's Bear Family have also released two of their lavish box sets—2004's —'TIS SWEET TO BE REMEMBERED (covering the years 1951-1964) and ON SUSAN'S FLOOR. Mac has also just completed an album with Merle Haggard, Vince Gill, and The Isaacs that will be released later this year.
A well-rounded jovial man, always with a twinkle in his eye and a somewhat mischievous grin on his face, Mac Wiseman is that genial favourite uncle that we all adore. His light tenor voice sometimes disguised the passion that he felt for music. He loved the old songs, but was never afraid to tackle the new. Though he will always be closely aligned with bluegrass his recorded legacy and the breadth of his live shows tell us a different story. Mac Wiseman was a master showman, skilled musician and a singer that imparted great emotion … but more than anything a loveable human being. One of the prime movers in setting up the Country Music Association in 1958, he has belatedly, but certainly deservedly been inducted into the organisation's Country Music Hall of Fame in 2014, some 56 years later.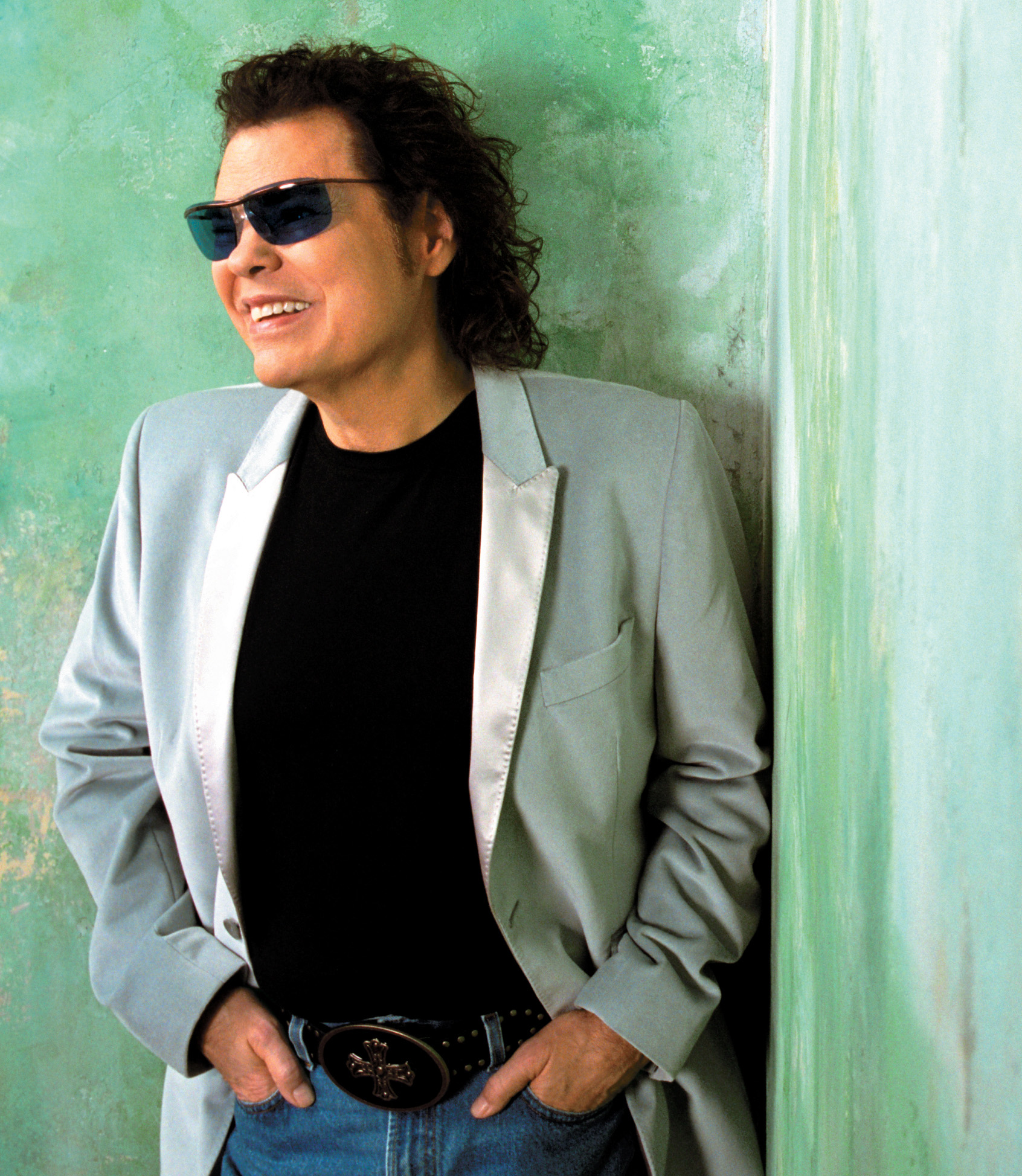 Ronnie Milsap was one of the most consistent and enduring country artists of the 1970s and 1980s. Long before the pop crossovers of Faith Hill, Shania Twain, Carrie Underwood and Taylor Swift, Milsap became a master at his own distinctive style of MOR treatment of country songs. Drawing on a multitude of influences from the various stages in his career and crystalising them into a radiantly relaxed, almost soulful country-pop he amassed more than three dozen country number ones, with several, including
It Was Almost Like A Song, Smokey Mountain Rain, (There's) No Getting Over Me, Any Day Now
and
Stranger In My House
soaring high on the Stateside pop charts. One of the finest vocalists in country music, he was capable of soaring to great heights with up-tempo tunes or, when need be, his soft voice captured all the feelings and emotions of a tender ballad. His track record speaks loud and clear: Forty number one country hits, six Grammy Awards, eight Country Music Association Awards and a dozen pop-country crossover hits mark him as one of the best-loved, and most important artists in country music history.
There are some artists whose bodies of work defy categorisation. The great ones will not be limited to one style of music or one signature sound. The truly legendary artists take their inspiration from the entire spectrum of music, and create something uniquely theirs, something universal and timeless. Through their music they become part of our culture, and their songs are ingrained in the soundtrack of our lives. Ronnie Milsap is just such an artist.
Ronnie Lee Milsap was born January 16, 1943, in Robbinsville, North Carolina, in extreme poverty. A congenital disorder left him almost blind, and abandoned by his mother, he was raised by his grandparents in the Smoky Mountains until the age of five, when he was sent to the Governor Morehead School for the Blind in Raleigh, North Carolina. The school would later be exposed for its brutal disciplinary practices, and Ronnie's years there were an endurance test of hard-knuckle studies and harsh personal treatment. Shortly after arriving at the school, the youngster lost his vision entirely—the result of a beating by an instructor.
He was 6 years old when he began travelling alone by Greyhound Bus from Raleigh to visit his grandparents twice a year, sleeping on a bench between legs of his journey and then walking several miles up a dirt road to his destination. At school he sought solace from his loneliness in music, indulging a love for the emotionally vibrant songs of country, r&b and gospel music. Trained exclusively in classical violin and piano, he was thrown out of class by one of his teachers after he was caught practising Jerry Lee Lewis instead of Bach.
His youthful passion for rock music led him to form a band with some high school classmates called The Apparitions. Briefly attending Young Harris College on a full scholarship, Milsap left before graduating to pursue a career in music.
"When I was going to college in North Georgia, I started visiting Atlanta every weekend," says Ronnie, who met r&b legends Jackie Wilson, Marvin Gaye, Stevie Wonder and others at the club he frequented. "I would get up on stage and sing with the band. Some of these people playing at the club heard me sing and said: 'You need to give music a try.' So I decided to leave my academic pursuits and go for something that was more immediate—and seemed like a whole lot more fun."
He went out on the road to play with J.J. Cale, then in 1964 formed his own band, playing a mix of blues, country r&b and jazz. Ronnie's decision disappointed the school that had sponsored his education. "They said I was going to hell because I was playing this music," he recalls. "They said I would wind up on the street, and possible even be a liability of the State."
Instead Ronnie released
Total Disaster
, his first single as a solo artist in 1965, which achieved some local success in the Atlanta area. That led to a record deal with the New York-based Scepter Records (the same label that had Dionne Warwick, the Shirelles, Chuck Jackson and other soul and r&b acts on its roster). He scored a top 5 r&b hit in 1965 with
Never Had It So Good
, and shared concert stages with James Brown, Stevie Wonder, and Ray Charles, who encouraged young Ronnie to apply himself to music.
By 1969 he and his band had moved to Memphis for a regular gig at TJ's nightclub. He came to the attention of producer Chips Moman, and was soon playing sessions during the day and performing at night. Ronnie soon tasted the big time when he contributed piano and harmony vocals to Elvis Presley's hit
Kentucky Rain
. Around the same time he recorded a long-forgotten album for Warner Brothers that sunk without trace.
The shift toward country music began with a chance encounter, between his wife Joyce and Charley Pride. They met in a hotel elevator, where she persuaded the future Country Music Hall of Fame member to call her husband in their room. After dropping in on Ronnie's gig that night and hearing him perform several country songs, Pride encouraged him to move to Nashville. He did so in 1972, signing up with Pride's manager at the time, Jack Johnson, who began spreading word about his new client. Ronnie landed a high-profile nightclub spot at Roger Miller's King Of The Road. Many big-name country acts hung out there, and they regularly sung duets with Ronnie during his show
He soon came to the attention of the Music Row record labels and was signed to RCA in 1973. He released his first country album,
WHERE MY HEART IS, later that year scoring a couple of top 20 hits with I Hate You and That Girl Who Waits On Table. His third single, Pure Love, hit number one in early 1974 and so began a long series of country chart-toppers—35 of them right through to 1989.
His stints in clubs and bars had been a great character builder and those years of perseverance and hard slogging finally brought rewards.
Please Don't Tell me How The Story Ends (a Kris Kristofferson song he'd previously recorded for his Warner Bros album), (I'D Be) A Legend In My Time, Daydreams About Night Things, I'm A Stand By My Woman Man, What Goes On When The Sun Goes Down
and his first crossover hit,
It Was Almost Like A Song
. The success of that record changed Ronnie Milsap's fortunes and led to an unprecedented run of major hits.
Almost overnight there appeared a new sense of musical direction; he mixed risk with out-and-out commercialism, the likes of which had not been witnessed in Nashville since the first heady days of the Nashville Sound in the late 1950s. Utilising his own GroundStar recording studios he produced a series of classic pop-country records, with highly acclaimed albums ONLY ONE LOVE IN MY LIFE, IMAGES, MILSAP MAGIC, INSIDE and OUT WHERE THE BRIGHT LIGHTS ARE GLOWING all going gold. The latter was a heartfelt tribute to Jim Reeves.
The pre-eminent country-soul singer of his time, Ronnie Milsap was pushing the country music boundaries to breaking point.
Stranger In My House
, a Grammy-winning 1983 Country Song Of the Year, featured blistering electric lead guitar atop an insistent rock beat and a vocal that owes more to rock than country. He scored numerous crossover hits and was even on MTV in the 1980s with a video for the techno/pop
She Loves My Car
, starring Mariska Hargitay of Law & Order: SVU. Milsap's ability to achieve success without following established recipes and his willingness to take chances changed many minds about what qualified as country music.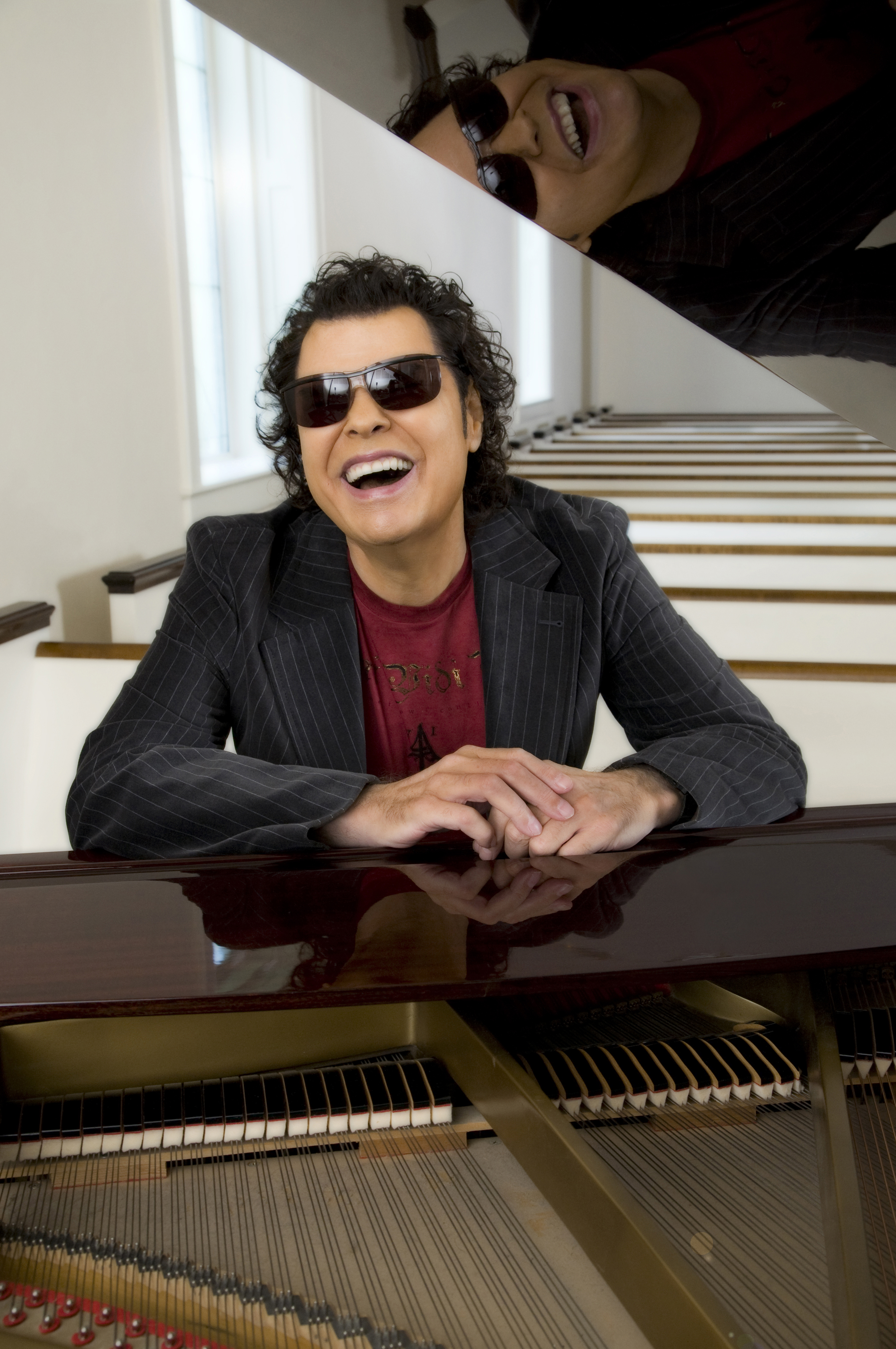 Whether you count Ronnie Milsap as 'country' (and at his peak he was considered country, amassing many CMA Awards), or not, is a little irrelevant. It is the quality of the music that counts, and the guy produced some of the best records made, not only in Nashville, but, anywhere in the world. It was Milsap's gold and platinum crossover success that allowed his record label to continue to release recordings by trad-sounding country acts like Hank Snow, Gary Stewart and Tom T. Hall, when their sales really didn't justify them making records.
Like so many of the veteran country acts of the 1970s and 1980s, Ronnie Milsap was shut out by mainstream country radio in the 1990s. In 1992, he left RCA and signed to Liberty, where he recorded TRUE BELIEVERS, which failed to yield any major hits. Despite his decline in popularity on radio, he continued to record and perform successfully. He appeared in the NBC-TV Movie of the Week Murder In Music City and also created the Ronnie Milsap Foundation, a charity to help the blind and visually impaired. He was signed to Virgin Nashville in 1999 and it looked as though he might be on the comeback trail. He released a double-album, 40 NO.1 HITS, in 2000 and announced plans for an album of new material, but before that could happen, the label was closed down.
Four years later he recorded
JUST FOR A THRILL
, a collection of American popular jazz standards, which was nominated for a Grammy. Returning to country in 2006 at his original home, RCA Records
,
he released
MY LIFE
. He attended church revivals from a young age and has maintained a strong gospel influence in his music. In 2009 he recorded
THEN SINGS MY SOUL
, a two-CD set collection of hymns and gospel songs. Two years later came
COUNTRY AGAIN, which lived up to its title, being more-or-less straight country-pop in the time-honoured Milsap style. Spring 2014 saw the release of SUMMER #17, which he describes as
a homage to the music that inspired him.
Over the years, Ronnie Milsap's music has influenced and inspired millions of listeners around the world. Starting out in the mid-1960s singing soul and r&b, by the early 1970s he'd moved to Nashville and re-invented himself as a country singer. For a while he maintained a fairly conservative country sound, but slowly he started flexing his musical muscles, and by the early 1980s he'd become a pop-country crossover superstar. At the time he could do no wrong, he was on a roll with one number one hit after another. In short, Ronnie Milsap was in a class of his own.