Revised
Co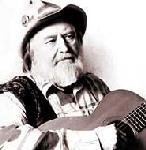 untry Music Hall Of Fame songwriter Hank Cochran was, in every sense, the songwriter's songwriter. He has had more than 1,000 songs recorded by everyone from Burl Ives to Etta James, George Strait to Ella Fitzgerald, with more than fifty of them hitting the top of the country charts. Often referred to as The Legend, by his friends and fans, Cochran's songs have touched many lives and influenced musicians in every genre. He has penned numerous country and pop standards that have withstood the test of time, including
I Fall To Pieces, The Chair, Don't Touch Me, Don't You Ever Get Tired of Hurtin' Me?, Make the World Go Away, Ocean Front Property
and
She's Got You
. Many of today's current artists such as George Strait, Lee Ann Womack, Wade Hayes, Leann Rimes, Jamey Johnson and others continue to seek out treasures from this American Song Master's catalogue.
Born Garland Perry Cochran on August 2, 1935 in Isola, Mississippi, he grew up in an unhappy poverty-stricken household. After his parents' divorce when Hank was nine, he moved to Memphis to live with his father. But post-Depression life proved to be difficult and his father ended up placing him in St. Peter's Orphan home. After his third attempt at running away from the orphanage, his father took him back to Mississippi to be raised by his grandparents.
At the age of 10, Hank was playing guitar and singing at church. At 12, he and his uncle Otis hitchhiked from Mississippi to Hobbs, New Mexico to work in the oilfields. But work as a roughneck was not only physically demanding, but dangerous. So after spending two years in the oilfields, Hank headed to Los Angeles. Once there he got a job at a Sears & Roebuck. The company insisted he return to school since he was not yet 16.
While in Los Angeles, Hank entered various amateur talent contests in the area with much success, giving him the idea to form a group to play at clubs and local events. His search for a guitar player led him to budding rock'n'roll star Eddie Cochran (no relation, incidentally), and billed as the Cochran Brothers, they wrote songs together, performed locally and made some small label recordings.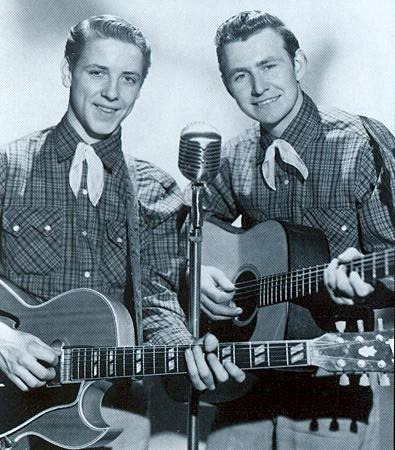 Always a country boy at heart, Hank moved on to join the California Hayride Show in Stockton. After some initial success as a songwriter, Skeets McDonald being the first to cut one of his tunes, Hank moved to Nashville in 1960 in order to sell his songs. Signed to Pamper Music,
I Fall To Pieces,
a song he wrote with Harlan Howard, was the one that changed Hank Cochran from a struggling songwriter and song-plugger into a successful one. He had shown the song to almost every producer and artist in Nashville, but the response had always been the same—the song was not a strong one. Eventually Patsy Cline recorded the song and it became the biggest pop and country smash of 1961 and has gone on to everlasting success and popularity.
It was at that time, in the early 1960s, that Hank embarked upon a recording career. His first recordings were a handful of singles for Liberty in 1962, then he recorded a couple of albums for RCA, and moved on to Monument to make the excellent HEART OF COCHRAN in 1967. His next recordings came along almost a dozen years later when he signed with Capitol and cut WITH A LITTLE HELP FROM MY FRIENDS. The friends were Merle Haggard, Willie Nelson, Jack Greene and Jeannie Seely. Two years later he was on Elektra with MAKE THE WORLD GO AWAY
,
and it was Willie Nelson who added harmony vocals to the revival of
A Little Bitty Tear,
the last of a mere half-dozen hits that Hank posted on the country charts as a singer
.
Singer is perhaps not quite the right word to use when talking about Cochran's voice. Each note sounds as if it's being wrenched forcibly from the Cochran lungs.
It is the songwriting that the Cochran legend is based upon. He followed
I Fall To Pieces
with such classics as
A Little Bitty Tear
and
Funny Way Of Laughing
1962 hits for Burl Ives,
I Want To Go With You
a 1966 chart-topper for Eddy Arnold,
Undo The Right
a top ten entry for Johnny Bush,
Don't You Ever Get Tired Of Hurting Me
for Ray Price, and
Don't Touch Me
a hit for both Wilma Burgess and his then-wife Jeannie Seely in 1966. He was inducted into the Nashville Songwriters' Association International Hall of Fame in 1974, appeared in the Willie Nelson film Honeysuckle Rose and continued penning hits through the 1970s to the 1990s, often co-writing with Nashville legends like Harlan Howard, Vern Gosdin, and Dean Dillon.
Hank was proof that country songwriters really are a different breed. They are poets, prophets and pranksters all rolled into one. Time mellowed him, just a little, even slowed him down some, but he still had that indefinable spark that set him apart from the rest of us who only think in simple terms. He had cancerous tumours removed surgically from his pancreas and lymph node at a Nashville Hospital in July 2008. Then he had a grapefruit-sized aortic aneurysm removed at a Nashville hospital in April 2010 but he died on July 15, 2010, aged 74. A bio-documentary film—
Hank Cochran: Livin' For A Song
—was premiered at the Nashville Film Festival in April 2012 and singer Jamey Johnson recorded an album of duet versions of Cochran's songs that was released later that year. In 2014 he was inducted into the Country Music Hall Of Fame. 
Recommended Listening:-
With A Little Help From His Friends (Capitol 1978)
Make The World Go Away (Elektra 1980)Desperate Men - With Billy Don Burns (Small Dog A-Barkin' 1997)
Livin' For A Song: A Songwriter's Autobiography (2002)
The Heart of Hank: The Monument Sessions (Koch Records 2005)