Waylon Hanel - New Old Outlaws
Waylon Hanel Music
****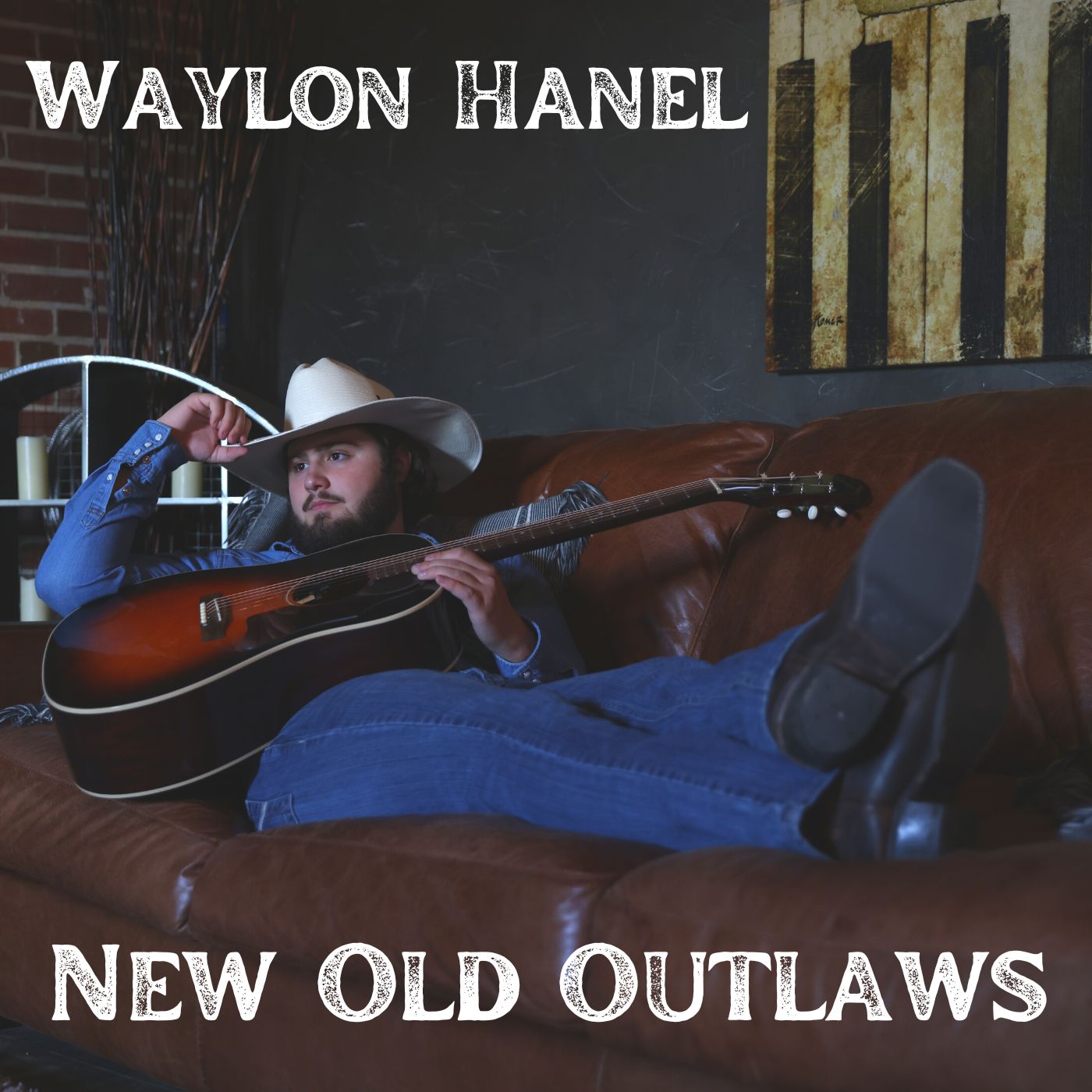 21-year-old Michigan-raised Waylon Hanel is a serious craftsman in song. Working alongside Music Row veteran Bernie Nelson—a highly successful songwriter and producer—Waylon is wise beyond his years. His carefully crafted songs are etched with life experience that anyone can relate to. Possessor of one of the strongest new voices in country and the author of affecting, emotion-bearing songs, he is truly a creative force to be reckoned with … one of my favorite newer artists. You'll find many treasures in this second EP, which follows his acclaimed self-titled debut. This small-town Millington native's twangy vocals lend an extra layer of intense honesty to every lyric. It's always exciting and refreshing to hear an artist of this depth and calibre make such an impressive start to their career and Waylon proves that he is on track to big things. This six-track set feels crisp, modern, and listenable, the trad country, rootsy facets of the music feel entirely intuitive, honest, and perfectly placed. 
Recalling the better moments of 1990s country, We've Lived Those Songs (Back Then) is a solid country tune that feels almost meta in how it references musical history while Waylon also appears to be carving out his own place in there … even if he does happen to be from Michigan. He also takes a reflective stance with Concrete Pastures, as his deep voice beckons, and the piano chords are like a familiar old friend. With lots of acoustic guitars meshing with the nostalgic sounds of a banjo and other rootsy instrumentation, he reflects on the progress of how a parking lot now stands where his grandfather's apple orchard once grew. Too Late To Turn Back Now is dusty and a little lonesome, with some delicate Tex-Mex and Spanish guitar flourishes. A pretty-yet-slightly-spooky slice of country, he seems to be drip-feeding his listeners a story, everything about it having a certain ebb and flow, even the volumes of various instruments and Waylon's voice seem to drift in and out of earshot, like a picture that slowly reveals itself the longer you stare its way.
With a killer, laid-back groove, Gypsy Angels finds a veteran boozily laying out the struggles and stumbles he has faced in life, while damning the woman who walked out on him, as he takes yet another swig from his reliable whisky bottle. Sonically rich and warm with a full-bodied sound dripping in emotion and sincerity. 
Where You Are Tonight, is a kaleidoscope of sounds that pulls listeners in as he finds new imagery to evoke the true depths of his sorrow. Delivered with a youthful, hopeless romanticism that belies the maturity with which he approaches his craft. Waylon adds a bonus track—New Old Outlaw Rewind (Remix)—in which he captures the slashing, scorching power and undiluted raunchiness of classic 1970s outlaw music. With a rhythmic punch and bluesy Dobro running wild, this version is sweat-soaked, rough and tumble, relentless rockin' honky-tonk with a serrated edge and its heart beating out of its chest. It sounds very, very good!
May 2023