Valerie Smith - Renaissance
Bell Buckle Records
****1/2
Valerie Smith's music doesn't preen or shout; instead, it beckons listeners to come closer and simply enjoy the listening experience.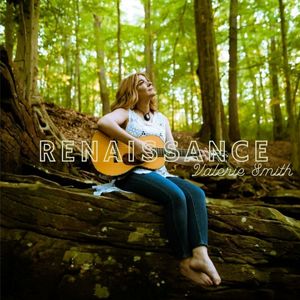 A singer of nuance and an exceptional instrumentalist, she has demonstrated many times over that she can create distinctive bluegrass music with her Liberty Pike band, but with RENAISSANCE she offers us a solo album that explores her diverse musical roots. The constant shifting of sounds and styles makes for an entertaining and satisfying collection of songs overflowing with passion, beauty, loss, unbridled joy and light. Utterly, gloriously head-spinning, this is simply a great record ... like a martini, with a twist of 'y'all'! The whole album builds an expanding world of hope, optimism and love that warps into a lovely mood cocoon of warmth and positivity. At the centre of it all is Valerie's voice, a far more versatile instrument than might have been suspected from the strictly bluegrass material that has been her bread-and-butter for the past two decades.
A playful fiddle sets the tone for the exuberant I'm Fine Bein' Me, the sole track that features her Liberty Pike bandmates. A disarmingly honest appraisal of how she sees herself in this world of ours, never taking herself too seriously, finding humility in every detail and living in her comfort zone. It's one of only two songs that she wrote. A Dollar Looked Mighty Good, co-written with Ashley Lewis, is a reflective song that kicks off with a mournful fiddle, joined by mandolin, as the concept of drifting back through past life experiences picks up the tempo with a sparkling air of optimism for the good times just around the corner. Though Valerie is an award-winning songwriter, the other dozen songs have been carefully chosen from fellow tunesmiths and all fit in neatly within the overall theme of the album. Nashville-based Jude Johnstone contributes a couple of stunners, On That Train and album closer Unchained. The former is a cautiously regretful love song, the swelling ache of the violin takes centre stage as the melody wanders deeper into the soul and the lyrics carry the listener simultaneously through a journey of redemption. Unchained is a powerful ballad of discovery and revelation. An expression of solace and spirituality flush with eternal optimism, Valerie's impassioned vocal is full of emotion and believability.
She turns to a classic bluegrass sound for Heart Of Sorrow, one of two songs co-written by Claire Lynch. It's both bitter and resigned at the same time, with the singer realising that there's no hope in a broken relationship. The banjo-fiddle interplay that supports Valerie takes you home, on the down low mood. In contrast Enter In, which Lynch co-wrote with Irene Kelley, is an upbeat gospel tune that skitters along with a joyfulness that will keep you on your toes. Valerie clearly loves a soft, sweet earworm of a pop song as much as she loves traditional bluegrass and her version of Amber Run's I Found, finds her landing in just the right spot where each piece fits together just so. Equally impressive is Do You Know Where Your Heart Is Tonight, which is equal parts groovy and dreamy, with Valerie's singular vocal guiding the listener along a well-worn path of classic country, bluegrass, folk, and Americana, but its strength lies in the comfort found in its familiarity. Dancin' With The Stars drops back to her love of show music and cabaret, a dreamy memory for something lost with universal sentiments, and music that is suitably timeless.
The McCrary Sisters (Ann, Alfreda and Regina) step in for some celestial harmonies on the uplifting gospel number The Great I Am, which gallops along with religious fervour egged on by Andy Leftwich's bluesy fiddle at the centre of the bluegrass-flavoured arrangement. Maintaining the religious feel is Heaven Is Holding You, a beguiling lullaby, providing just the sort of distraction many folks need these days. It's music to get lost in—the soundtrack to embracing a daydream that you don't want to snap out of providing a truly wistful respite.
September 2021