Tenille Townes - Train Track Worktapes
Sony Music Nashville
***1/2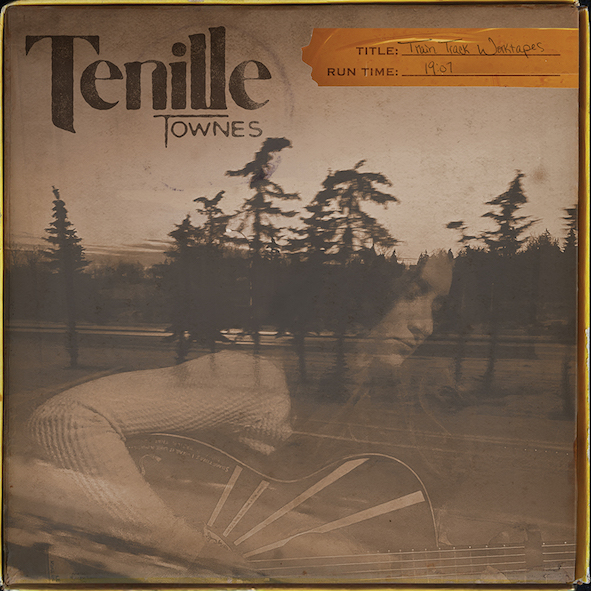 This 5-track EP is a stripped-down collection of tunes recorded during a charity train trip across Canada that Tenille and her band undertook to raise money for foodbanks. Travelling around 3000 miles, they would stop off at various towns and communities to perform a concert for the locals. During the journey, to pass the time of day, Tenille and her musicians would play music just for fun, and along the way they decided to record some of these raw, acoustic performances. These captured tracks show Tenille's fans that she hasn't forgotten her roots and give them a special gift. It's a beautiful thing when artists release music with JUST their fans in mind, knowing damn well that commercially, this EP is not likely to set the charts or radio playlists alight. It follows the same format as her LIVING ROOM WORKTAPES from five years ago. It is so refreshing and calming to hear clear, unadulterated pure music, even more so after returning from a trip to Nashville, where my eardrums were battered by heavy rock music from the so-called country bars and honky-tonks down on Broadway. The love and passion truly come out in this music, the songs capturing the times we're living in … past and present … as Tenille is here to move you, to take you away from the every day. 
A train departing sets the scene for Home To Me, a fine example of Tenille's nuanced approach and an ability to create an emphatic impression without the need for overly amplified arrangements. That allows for a series of tender tales, flush with homespun homilies, and some sweetly distilled sentiment. She offers to us much needed resources for survival—a chance to brace ourselves for whatever is coming by rededicating ourselves to the power of music at its most elemental, life-giving level. Vibrant acoustic guitars set the scene for the punchy Coming Together, a song about the uncertainty of life, that also embraces the idea of unity  making life's journey more bearable, even full of optimistic joy. Pieces Of My Heart is a heartfelt song about her life as a travelling musician, moving from one town to the next, loving the experiences, but leaving pieces of her heart scattered far-and-wide. 
The quietly elegant Landslide, made famous s by Fleetwood Mac and revived by the 'Dixie' Chicks, is a haunting call to explore the wide-open spaces created by the song's sonic architecture. Capturing feelings surrounding lost love and heartbreak, while directly correlating to nostalgia and longing for things to be the way that they once were, this is a raw, direct rendition that hits with a soulful intensity. An intimate meeting of nostalgic storytelling, emotionally wrought folk, and stark instrumentation. With Wheels she meditates on the mundane; of a life on a treadmill, going nowhere fast. The dark, creaky sound is compelling, especially alongside her wise, thought-provoking lyrics.
April 2023