Tanya Tucker - Sweet Western Sound
Fantasy Records
****1/2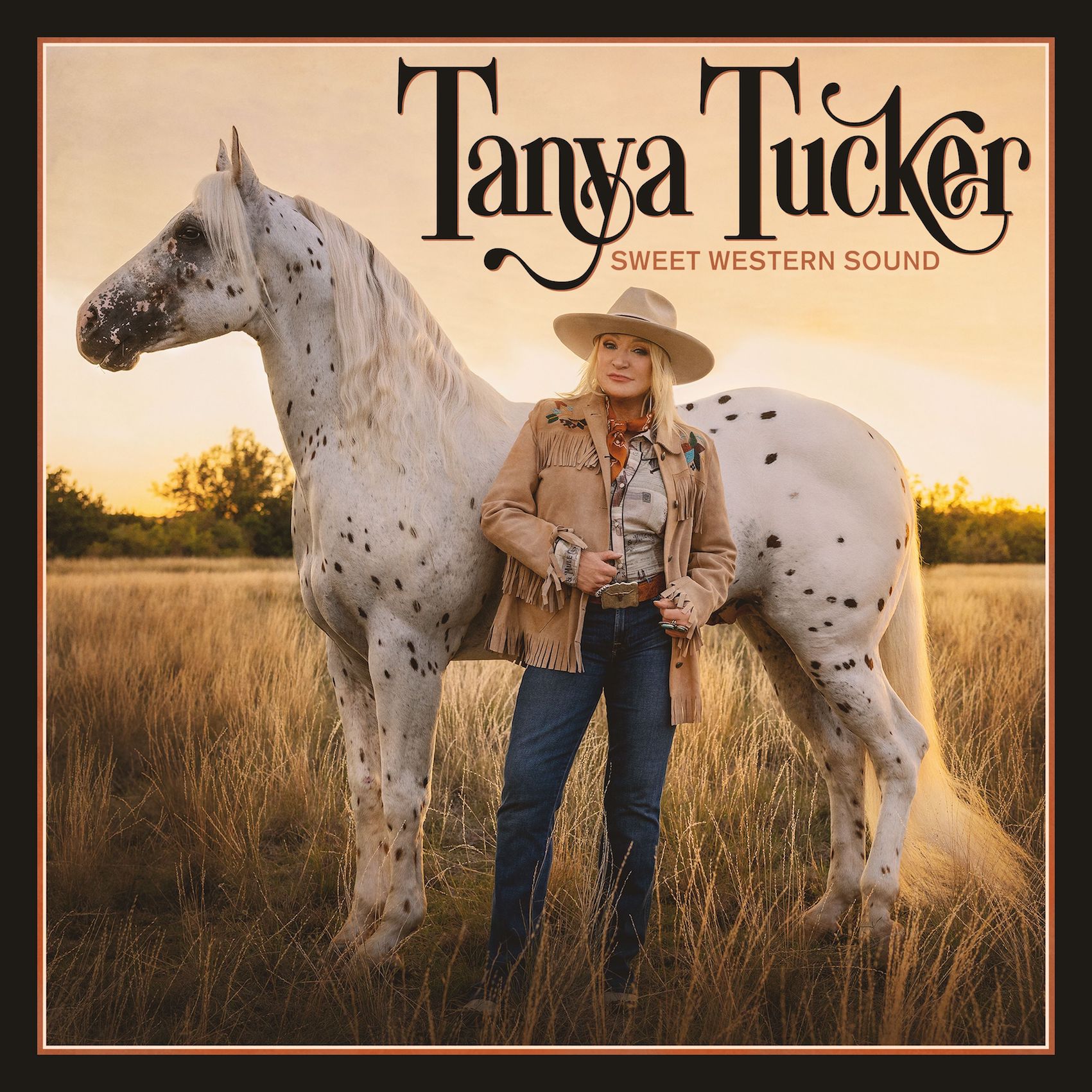 There's a certain quality to albums like SWEET WESTERN SOUND that you can spot from a mile off; the freedom that emanates from an artist who's marshalled the strength to follow their vision without fear or hesitation. Working once again with Shooter Jennings and Brandi Carlile, the team behind her 2019 Grammy winning WHILE I'M LIVIN' album, Tanya Tucker proves that she's not wasted one minute of her 50 years in country music. Anchored by a malleable voice that can alternate between an authoritative rasp and tenderhearted croon, it's an amalgam of styles that's worked out pretty well for her thus far. Bookended by a voicemail-generated rhyme from Tanya's hero and close friend, the late great Billy Joe Shaver, it's exactly the sort of delight you can imagine future crate-diggers stumbling across and falling in love with. Striking a balance between sparkling and sombre, Tanya's vocals highlight each track with raw, authentic lyrics that blend and dip into the instrumental sounds in one line and soar above them the next. In short, this is an impeccable artistic creation, one that will sit alongside the finest country-Americana albums one will encounter this year.
Waltz Across A Moment, penned by Shooter Jennings, is a truly thoughtful and engaging song with a powerful and positive message, the melody is a simple enough piano-and-acoustic structure, with a haunting steel guitar and uplifting choir drifting in near the end. The smoky-voiced singer sounds huskier than ever in a good way—sultry, vivacious—simple images are rendered quite beautifully, until they're something magical and exquisite ... a distinctively contemplative achievement. The List provides a delectable taste of Tanya's definitive country style, highlighting her rich vocal and ability to carefully craft slightly tongue-in-cheek, but brutally honest lyrics in this co-write with Brandi Carlile. This mid-tempo tune rolls along with hearty energy and charisma, a positive song furthers the album's empowerment theme, her writing direct, sharp, more bee-sting than butterfly.
Though I've followed Tanya Tucker's music career from her teenage beginnings, I was unaware that she has long been a huge fan of Linda Ronstadt. So much so, that in partnership with Shooter Jennings, she co-wrote the deeply personal tribute Letter To Linda. Lyrically and sonically, this song captures the feel of kindred spirits and will resonate with Linda's many fans. Tanya's vocal tugs at the emotions without drowning in a sea of schmaltzy strings, and makes the eyes cry not because of sorrow but joy at the memories evoked of the iconic singer's classics. Ready As I'll Never Be is as much a prayer as a statement, a churchy-flavoured plea to whoever's out there to acknowledge that she's not going anywhere any time soon. But in sharing this frame of mind, in putting it into words, she also works toward freeing herself too. Finding catharsis in the act of opening up, she sings with the sort of full-throated charge that sends chills down the spine. When The Rodeo Is Over (Where Do the Cowboys Go?) is a stripped-down stunner about aging and coming to terms with what's left in life. Co-written by Bill Don Burns and Tanya's current partner Craig Dillingham, this song came to the singer by a circuitous route, but I for one, am mighty glad it dropped into her lap. Opening with an acoustic guitar joined by ethereal steel guitar which runs as a musical theme through the rest of the song, this is classic country storytelling at its finest. Tanya marries uncluttered musical accompaniment with her world-weathered voice punctuated with semi-spoken accent that packs plenty of experience into every word she sings. The whole album hits a compelling groove as it dovetails voice, instrumentation and melodies into something quite special. 
May 2023