Australian Tamara Stewart, a gifted singer, songwriter, performer and producer undertakes a short promotional UK tour this October that sees her supporting Elles Bailey alongside headlining her own shows. I first came across Tamara and her music almost 20 years ago. She had just signed a recording contract with ABC Country Records in Australia following almost ten years of touring the backroads playing schoolhouses,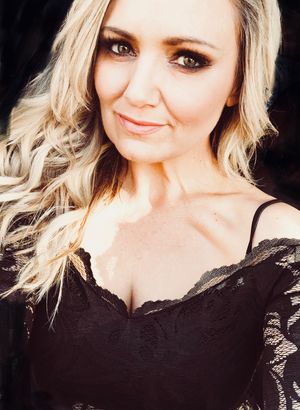 rowdy bars, rural pubs, farmsteads, sheep stations, virtually anywhere that people would listen to her music. All the time she was honing her craft and building experience.
By the time she released THE WAY THE WORLD IS, her stunning debut album in 2001, she was a seasoned musical professional. That same year she made her first trip to the UK en-route to Nashville and played several gigs, impressing all those that saw her with her dynamic stage presence and awe-inspiring vocals.
It was Tamara's first trip outside Australia and when she played her first UK gig, she had only met her backing band four days previously, so the young singer-songwriter had a lot on her plate. Undaunted, and obviously thrilled to be in the UK, Tamara bounced on stage exuding an irresistible, fun-loving atmosphere to perform a mixture of cover songs and original material from her debut album.
Her own compositions were undoubtedly the high points of a dynamic set: the minor chords of The Simple Things and the jangly guitar sound of Way Too Easy, both Top Five hits Downunder, and the haunting title track from her album, which takes stock of the mess the world is in. Her sensitive yet raunchy vocals were also on top form for John Williamson¹s Raining On The Rock and the much demanded encore Lying Down, which culminated in a glorious vocal crescendo. Tamara returned to the UK some 18 months later and again was impressive as she connected with new audiences across the country.
Tamara was born and raised in Mooroopna, Central Victoria, Australia and credits a lot of the lyrical depth of her songs (ironically) to the simple life Mooroopna (Mar-oop-na) had to offer. "I had the simple country town upbringing that is great for a child's imagination," she explains.
Music was very much in her blood, but it took several years of soul-searching before she was able to follow her muse. "I was such a crazy thinking kid" Tamara remembers. "I was always on a 'mission' of some sort as a child ... not so much a rebel, but just inquisitive, stubborn and persistent … very persistent!"
It is dogged determination, and that stubborn streak that has taken Tamara to the edge of international acclaim. At ten years of age her parents (Wendy and Barry) relented and bought their daughter a guitar for Christmas and like a lot of kids her age, she took a few guitar lessons, but unlike her friends, the novelty didn't wear off. In fact, as the years developed her love for music grew stronger. "I was convinced that I was going to be a guitarist. I thought ... yeah … picking and strumming was what I wanted to do when I grew up, then I started singing lessons, and writing songs."
It did get more expensive for her parents as Tamara found dreams and goals within her music. By the time she was 14, they managed to get her first PA system and Tamara was singing in local pubs and clubs with bands. The first time she ever sang in a hotel was in her home town at The Royal Mail. Singing four Linda Ronstadt songs on Christmas Eve, 1991 was the beginning of a new discovery for Tamara—live performance. She continued to perform locally in various bands for around 4 years.
By this time she was 17 years of age and she ventured interstate for Talent Quests. Fortunately, not winning any of the quests she entered did not dishearten Tamara. Somewhere in her brain she had already made her decision about her destiny and wasn't about to let a few people she'd never met before sitting at a judging table tell her she was not good enough … yeah … she was stubborn all right!!
After she finished High School, she worked a few jobs while continuing to perform as a solo artist. From fruit picking on local orchards, to real estate reception and in advertising sales, she just could never settle on anything that made her happy. She just knew in her heart she had to leave. One week before her 21st birthday, she loaded up her old car and headed North. She spent the next couple of years trying to get industry folk to hear the 50 odd songs she had written—but to no avail. Broke, frustrated and deflated, Tamara finally got a gig on the infamous Brian Young Show Tour in 1997 and spent more than three months touring Australian cities and the Aboriginal communities in the Outback
"There's a lot of thinking time out there in the outback. It's a rugged tour and all luxuries are stripped from you in most of the communities." Luxuries such as hot water, fresh food and bathrooms! But she did do a lot of thinking during that time, and while many have quit a music career after such a challenge … Tamara bounced back more determined than ever.
Tamara moved to Avoca Beach, New South Wales and sought out famed producer-guitarist Rod McCormack in the hope of recording some demos. Rod listened to many of the songs that Tamara had written and when she came out of the recording booth, offered his support in trying to shop for a record deal. The rest is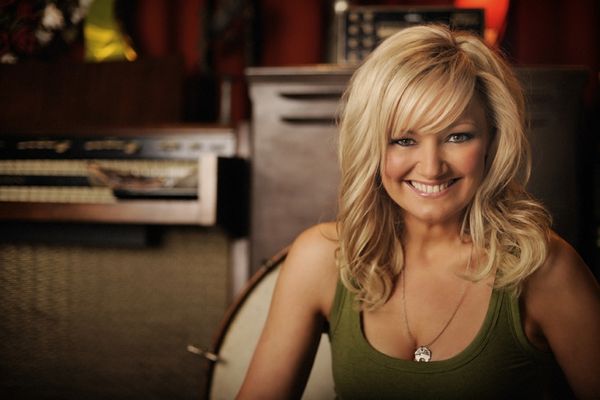 history as they say. The two worked closely on Tamara's debut album which was released through ABC/EMI in Australia in early 2001 and gained a UK release through Southbound Records shortly afterwards.
The first single, Way Too Easy, written by Tamara, Rod Mc Cormack and Rick Price became a top five hit and the video landed hot shot rotation on CMT. The second single Simple Things was even more successful.
During her first trip to Nashville Tamara undertook several co-writing sessions on Music Row, including the legendary Harlan Howard. On her return to Australia she continued touring and penning songs that became hits for fellow Aussie performers. Her second album, simply titled TAMARA STEWART, was released in May 2005 to critical acclaim. The songs were all penned by Tamara, a couple with writers that she'd worked with in Nashville, but this time there was more depth to the songs. Lacking the more radio-friendly approach of her debut, her record label was not too happy with this new direction and so a year later she parted company with ABC Records.
Following further songwriting trips to Nashville, Tamara took 18 months off from writing songs or listening to music before coming back with LOVE-LAUGHTER-LESSONS, her third album that she self-released in 2008. Keenly observant songs about growing up, growing older and keeping the music flame alive, the album delivers the personal change and journey of a young woman's interpretation of the world. Lessons (I'll Survive) the inspirational central song of the album shows this perfectly and speaks volumes in just a couple of minutes.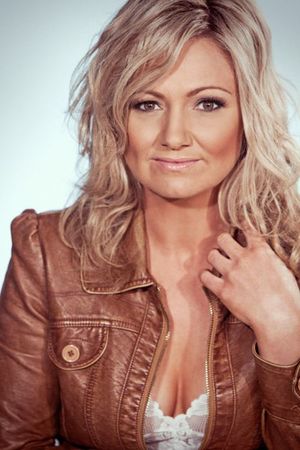 Four years later came APPLESEED, her fourth album. Boasting a dozen songs abounding in country and country-rock smarts and know-how, the album is packed with tuneful and well-executed songs showcasing her superb songwriting skills, inventive production and broad vocal range and presence. She's always written from a personal perspective, but this might well be her most revealing and open set of songs that she's put out there. In her up-and-down musical career, she's faced many personal obstacles, but looking and sounding dynamic and free of the demons that have dogged her over the past few years there's a new vitality and optimism running through this stunning collection.
Working in Nashville had always been a dream for Tamara and after years of commuting there, in 2015 she realised her ambition and now calls Music City her home. She spends much of her time co-writing and performing songwriter nights, whilst still providing Australian country artists with hit songs.
For the past year or so she's been busy working in Zac Brown's prestigious Southern Ground Studios on Music Row on her fifth album, THE TRUTH, THE MUSIC AND ME. The album will be released in two parts. Part One: RUIN will be available for her latest UK tour. Tamara's exploration of the meaningful in our human experience resonates with profound beauty like never before in the first single, Birds In Cages.
One of the most inventive songwriters of her generation, Tamara Stewart's smart, thoughtful songwriting has been knocking the wind out of listeners since she first came on the scene some 20 years ago. She has long been regarded as one of Australia's finest musical exports. With multiple number ones to her name in her own releases, Tamara is also the pen behind many of her peer's musical successes, enjoying multiple chart-topping hits and album cuts on some of Australian Country Music's most successful artists.
On stage she is a riveting, intense, spring-loaded presence able to impress equally with heartfelt story ballads and up-tempo funky workouts. Her distinctive, somewhat sultry voice is full of a natural, soulful edge that is immediately disarming. More often than not she draws from personal experience and her childhood for her tales of the joys and drama of everyday life. I urge you to try and catch Tamara Stewart on one of her UK dates and also to seek out her music, I can guarantee that you won't be disappointed.
www.tamarastewartmusic.com
Tamara Stewart – UK Tour October 2018
Thursday, October 11: Witney, Fat Lils*
Friday, October 12: Newbury, Arlington Arts*
Thursday, October 18; Chelmsford, The Bassment*
Friday, October 19: Leicester, the Shed*
Wednesday October 24: Bobbing, Nr. Sittingbourne, The Dancing Dog
Saturday, October 27: Colchester, The Little Rabbit Barn*
*With Elles Bailey