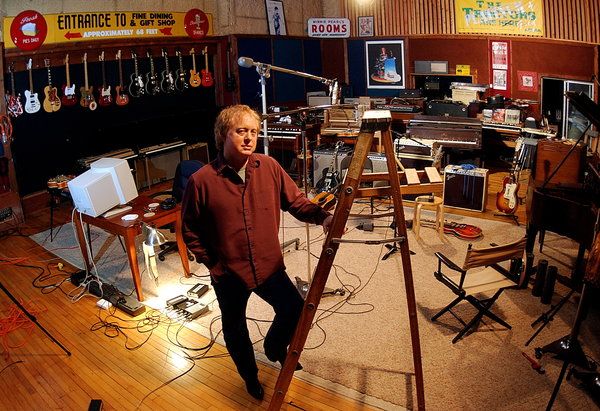 Steve Ripley, leader of the country-rock band The Tractors, whose genius for making music is widely regarded as having helped fuel a revolution called Americana, died peacefully at his home in Pawnee, Oklahoma on January 3, 2019 surrounded by his family. He was 69 and had been suffering from cancer. In addition to his work as a recording artist, Steve was also a songwriter, producer, engineer, studio owner, radio host and inventor of the 'stereo guitar' favoured by such fellow musicians as Eddie Van Halen, Ry Cooder and Dweezil Zappa.
In 1994 the Tractors, one of the most unlikely groups of the modern country era, burst upon the scene with one of the most unconventional albums of the time. That was not unusual. What was unusual was that in a period of hat acts, THE TRACTORS went double platinum and more. Nothing succeeds like sudden success. In this case, it was a bunch of middle-aged guys woodshedding down in Tulsa, Oklahoma, who would challenge country norms and expectations with a sound that at once incorporated wide-open roadhouse boogie with a traditional country sensibility. That self-titled debut album, buoyed by the infectiously upbeat, piano-and-guitar-driven Baby Likes To Rock It, was an enjoyable flirtation with genres ranging from toe-tapping rock 'n' roll to rhythmic boogie all flavoured with a smattering of bluegrass, cajun and country. The loose, rowdy set showcased a band that retained fun as its primary objective but was completely out-of-step with what was happening in Nashville, or any other musical community around the world.
The whole concept was driven by Steve Ripley, who told me at the time: "I've played in bands all my life, but I've always been too country for rock and too rock for country. But to me, it's all the same. The first week I played with Bob Dylan, all we played was Hank Williams' songs. I've always been a big fan of the Beatles, Buck Owens and Sun Records."
"It's about those moments when you're really panicking, which were many, when you're opening up trying to do something, but you don't know exactly what it is you're trying to do, then you start to panic about that and the only saving grace is you have to remind yourself that's what this Tractors' thing is about. We're not supposed to know what we're doing, that's the bottom line."
Steve and the Tractors had a secret ingredient that was missing in the music at that time, creative innovation. His lyrics and music were fresh with home grown ingredients from a garden of new ideas, with a tip of the hat to the masters of rock and country. Whenever I interviewed him, he was full of stored-up musical energy about the masterpieces of music past. He would chat almost endlessly about the cross-pollination of music from Europe and Africa and how it shaped American music: Gypsy music; the Beatles; the Everly Brothers; Ray Charles; Chuck Berry; Elvis Presley; Fats Waller; the list was endless and his enthusiasm contagious.
Paul Steven Ripley was born on January 1, 1950 during his parents' brief residency in Idaho. He grew up on the family's Oklahoma Land Run homestead in Pawnee County and attended Glencoe High School in Glencoe, Oklahoma. Music played a significant role throughout his childhood and he played in bands from junior high through college, working nearly full-time as a musician while attending Oklahoma State University, where he earned a degree in communications.
In the late 1960s he recorded in Gene Sullivan's Hi Fi Studio in Oklahoma City, the same studio where Tulsans J.J. Cale, Leon Russell and David Gates made some of their first recordings. Steve was an early pioneer of the region's musical sub-genre known as Red Dirt when his band Moses chose the label name Red Dirt Records for their 1972 self-released live album. This was around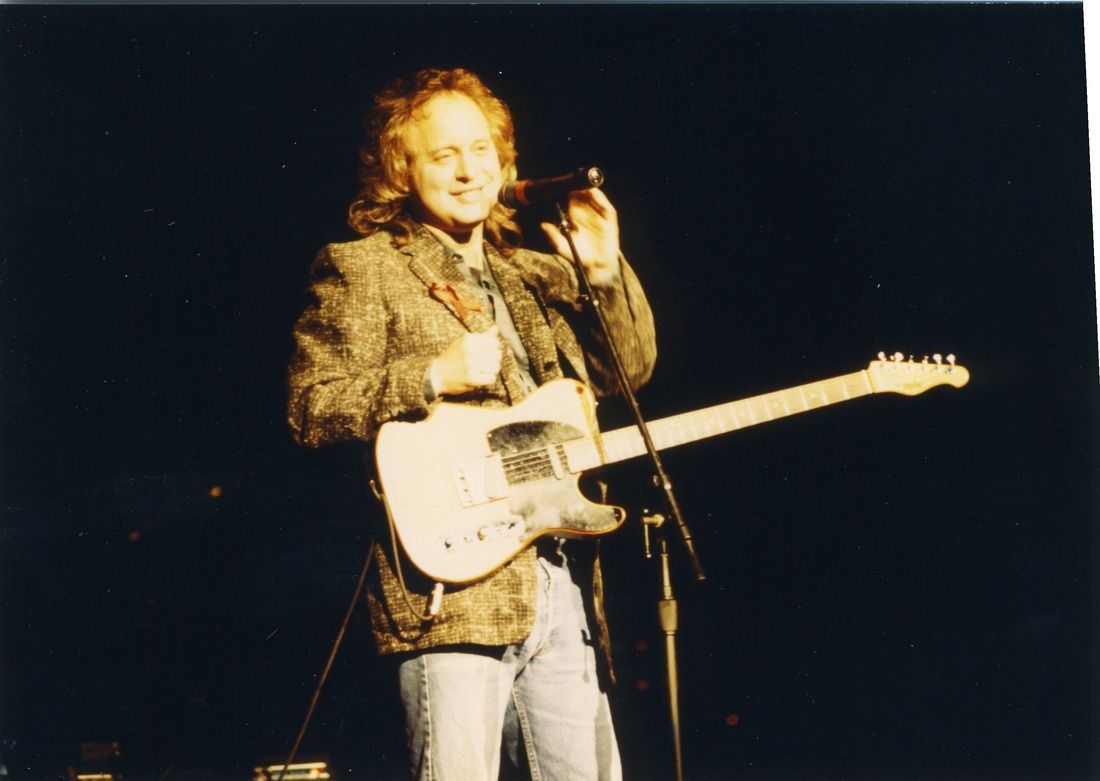 the time he opened his first studio, Stillwater Sound.
In April of 1976, Steve married Charlene Grant, whom he had met at his Stillwater recording studio when her school band was recording there. She became his constant companion from that time onward. 
After a stint of writing songs in Nashville, Steve landed a job as a live sound engineer for music legend Leon Russell.  He then moved back to Oklahoma in the late 1970s, to work for the Jim Halsey Company and produce critically acclaimed records for the likes of Roy Clark/Gatemouth Brown and Johnnie Lee Wills. From there, he moved to Burbank, California to work as a studio engineer for Leon Russell's Paradise Records, aiding Russell on many projects including those by JJ Cale and New Grass Revival. He also played on two J.J. Cale records.
It was around this time that he got to play for one of his biggest musical heroes, Bob Dylan. It was through his long-time friend Jim Keltner, who was playing drums for Dylan, that Steve played guitar on the Dylan album SHOT OF LOVE and was hired to play in Dylan's Gospel Band for a 1981 World tour. In a 2009 interview for Rolling Stone, Dylan recalled Ripley as one of his favourite guitar bandmates. 
Another friendship that emerged from Steve's time in California was with legendary guitarist Eddie Van Halen, with whom he collaborated on his stereo guitar design and started the company Ripley Guitars. The two forged what became a lifelong friendship and mutual love that lasted until Steve's final days. 
In 1987, the Ripley family moved back to Tulsa, and he acquired The Church Studio, the legendary recording venue which Leon Russell had owned in the 1970s. This would become his second home and the hub for his larger body of creative work—including the music that would launch the Tractors just a few short years later.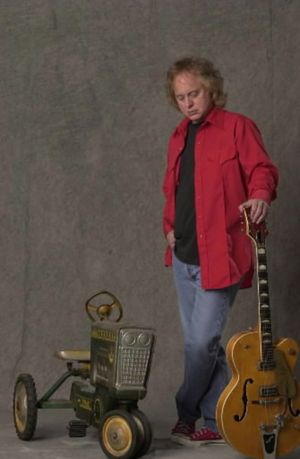 The band, Steve Ripley, Walt Richmond, Ron Getman, Casey Van Beek, and Jamie Oldaker was signed by Tim Dubois to the fledgling Arista-Nashville label in 1990. They had recorded most of their debut album almost four years before the record was released in 1994. Then they continued to fine-tune the self-produced record. Veteran road-hardened and studio-experienced musicians, they had individually played road and studio dates with dozens of diverse artists.
Rather surprisingly, they released a Christmas single, Santa Claus Boogie and Swing Home For Christmas, several months before their debut album. That had developed from a Tulsa tradition whereby local musicians made non-commercial Christmas tapes for each other and not only paved the way for the Tractors' commercial breakthrough but was also a taster for their big-selling debut album, a couple of years later. Finally, after several broken release dates and years of inside chatter about the project, the album finally hit the street. Driven by the success of Baby Likes To Rock It, which though it just missed the country top ten, became not only a line-dance favourite but also a big-selling single, the album rapidly passed the million mark and is now in excess of three million. The album garnered two Grammy nominations, won CMT Video of the Year for its smash single, Baby Likes to Rock It and is to this day the top-selling record of all time for a work recorded in Oklahoma.
Though they were very much studio animals, the Tractors went out on the road for the best part of three years, criss-crossing America also coming into the UK for a sold-out London date. The Tractors did not bow to the usual music biz pressures and took almost four years to deliver FARMERS IN A CHANGING WORLD, the follow-up to their widely-acclaimed debut album. They once again served up an intelligent, supercharged hybrid of country, boogie, and roadhouse blues; the swing tunes tight and bouncy and the instrumentation varied and imaginative. Recalling their roots in 1950s rock 'n' roll, they enlisted Elvis Presley sidemen Scotty Moore, James Burton and D.J. Fontana to play on the song The Elvis Thing to honour them. Without the support of a radio hit single, the album did not prove as commercially successful as their runaway debut.
It all went very quiet on the Tractors' front, then in the summer of 2001 it was announced that the band had signed with Audium Records. By this time the band had disintegrated,
with the members having moved on to separate projects, although they would often collaborate with frontman Ripley on The Tractors' later recordings. He put together a studio ensemble to make 2001's FAST GIRL, one fun—and very country-sounding—album. It rocked, it laughed at itself, and had lyrics you'll actually listen to. With session cats James Burton, Leon Russell, Willie Weeks, Fats Kaplin, Sam Bush, Jay Spell, Al Perkins, D.J. Fontana and many more too numerous to mention, all in attendance, it's a record that cooks.
The Tractors left Audium after the album failed to sell in vast quantities and Steve soon formed his own label, Boy Rocking Records and released a self-titled solo album in 2003. Steve has stated that The Tractors is more of a 'state of mind,' and the band contains a largely undefined cast of unofficial contributors. He produced TRADE UNION the final Tractors' album in 2009.
They left in their wake some of the finest high-energy country music you'll ever hear. What tied it all together was Steve Ripley's fine song writing and the band's excellent taste in covers; the material was so good that the eclecticism never seemed jumbled—it just made perfect sense. The left-of-centre country band, whose music has as much in common with Hank Williams as it does with Creedence Clearwater Revival, reached out to a much hipper audience than one just limited to country music. One of the great things about the Tractors from the outset had always been that they had a sound. There's never any mistaking this band for any other and that gave audiences something to latch on to. But like so much of the country music of the 1990s, it was not as new and original as we would like to think. The Tractors' music preserved the kind of spontaneous ad libs and mistakes that laced the great music of the 1950s and 1960s with the kind of relaxed contentment of survivors who stuck to their musical guns.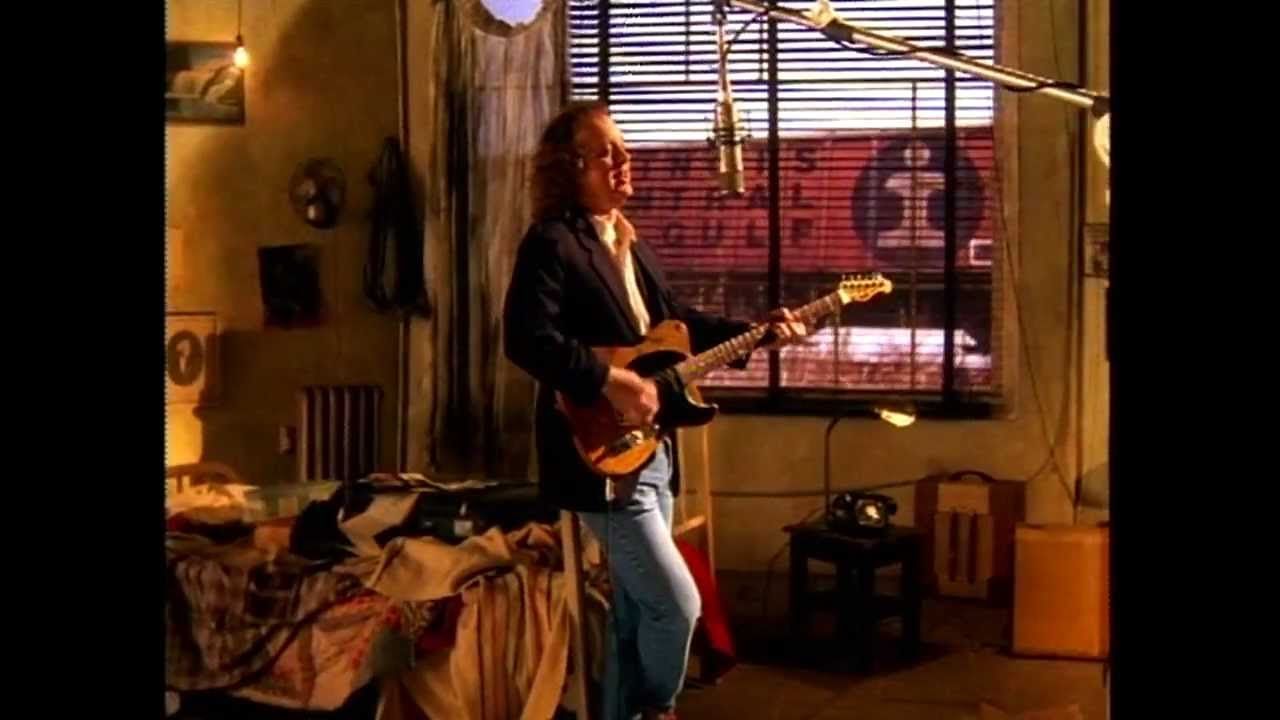 In many ways that sums up Steve Ripley himself. His lifelong interest in modern musicology was highlighted by his radio series, Oklahoma Rock & Roll, which explored Oklahoma's vast contributions to music and American pop culture. Beyond his own personal body of work, Steve contributed to a number of Church Studio collaborations with such artists as Red Dirt Rangers, Hanson, Chainsaw Kittens, Admiral Twin, and Carlton Pearson, among others. He was a mentor to many young musicians and fans, and he was known as an anchor to the neighbouring community, particularly supporting his homeless friends in the area.   
Finding himself ready for the simpler life, Steve sold both the studio and his Tulsa home in 2005, and he and Charlene moved back out to the Pawnee County farm where he was raised, quickly expanding it beyond the small farmhouse to a compound with a guitar shop, recording studio, a second house for hosting innumerable parties and friends, and, yes, even a chicken coop.
This became the new Steve Ripley headquarters, a studio simply dubbed The Farm, from which he hosted his Oklahoma Rock & Roll radio show for the Oklahoma Historical Society.  He continued recording music, including a collaboration with the Red Dirt Rangers titled RIPLEY AND THE RANGERS, and a full-length LP for The Red Dirt Rangers as well.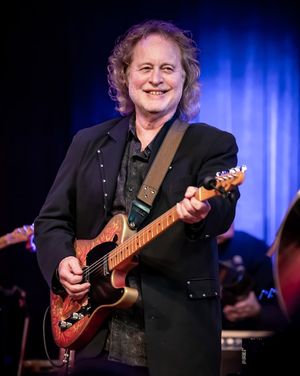 In 2013, Ripley was hired as an audio archivist, and worked with OKPOP Executive Director Jeff Moore to engineer a collection of unreleased Bob Wills recordings which was later released on vinyl. Most notably and recently, in 2016, OKPOP acquired the Leon Russell archive and Ripley became the official Curator of the Leon Russell collection, working as a diligent steward for the legacy of his dear friend and mentor. Steve Ripley worked restoring, cataloguing, digitizing, and archiving invaluable Leon Russell master tapes for the museum, forthcoming in downtown Tulsa. His love for this project and Leon kept him going during his final days.
Photo credit : Phil Clarkin.