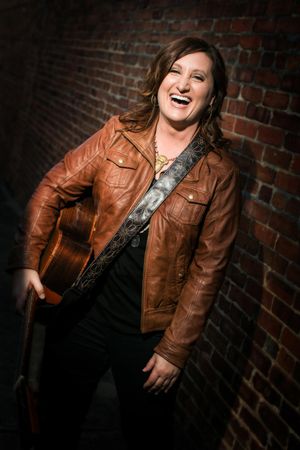 Probably the best thing about reviewing music is finding artists I've never heard of and falling in love with their sound ... that happened for me some eight years ago when WATER THROUGH STONE, the debut album by Nashville-based singer-songwriter Shantell Ogden, dropped through my letterbox. Marked by pure vocals, unabashedly honest lyrics and dynamic, swirling melodies, Shantell's deeply personal and incredibly accessible songs draw the listener into a world full of love, loss, sadness and flights of happiness.
Since that promising debut I've followed Shantell's music career with great interest and on a few occasions taken the time out to meet up with her in Nashville. The good news for me—and her growing number of UK fans—is that Shantell will return to the UK in late July for her latest tour (see dates below). If one of her shows happens to be close by, then I urge you to go and see this delightful and entertaining performer. Mark my words, you will not be disappointed.
Shantell Ogden is a genuine country girl at heart, having grown up on a dairy farm in rural Utah. Though obviously influenced by down-home country music, she isn't chained to the genre, as she openly absorbs elements of classic pop, folk, soul, 1970s singer-songwriters and what is widely known these days as Americana, a catch-all description for anything that doesn't fit the commercial mainstream.
As you listen to her music, you might wonder just why Shantell Ogden is not more widely known. That's not to say that she hasn't enjoyed some notable successes in her music career. It's just that a singer-songwriter of her calibre and quality, not to mention originality, should by now have been more fully embraced by music fans, not just in America, but around the world.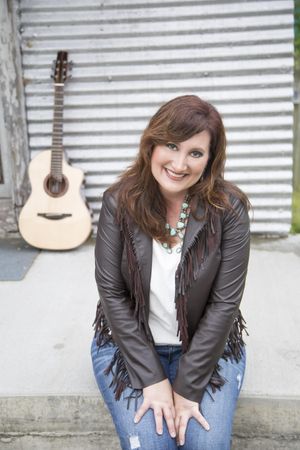 Since following her muse and moving to Nashville, Shantell has self-released five albums, seen her songs covered by other artists and featured in films and television shows. An astute young lady, she set up her own Hip Farm Chic Records label to self-release her recordings and also a publishing company under the same name to administer her songs. Like the majority of songwriters working in Nashville, Shantell spends much of her time in co-writing sessions and over the years she's collaborated with such acclaimed writers as Jan Buckingham, Wood Newton, Thom Schuyler and long time friend Bill DiLuigi.
Along the way she's won numerous honours and awards including Songwriter of the Year and Americana Song of the Year (Ghosts in the Field) in the 2015 IMEA Awards, and Americana Album of the Year for BETTER AT GOODBYE in the 2014 IMEA Awards. Her songs have appeared on the CW's TV series Hart of Dixie and in several feature films including Storm Rider, Uphill Battle and On The Wing. Several artists have recorded her songs such as Acklen Park, Marcum Stewart, James Robert Webb and Stephanie Layne.
Shantell released her second album, STORIES BEHIND SONGS, a more stripped-back acoustic offering, in 2011. A poet and born romantic, Shantell writes from the heart for the heart in a carefully crafted set of songs that walks through stories of hope, guilt, frustration, darkness and ultimately light. There's a classic country vibe to the gentle I Wasn't Done Loving You Yet and the tongue-in-cheek I Miss Dating That Truck.
'Til My John Wayne Comes Along is full of catchy optimism whilst the heartbreaking What Matters The Most, inspired by Shantell's aging neighbour, is without doubt the highpoint of a thought-provoking album that has you hooked from the first track through to the last.
Three years later Shantell released BETTER AT GOODBYE, which comes across as being semi-autobiographical and appears to be influenced by a recent break-up or life-changing upheaval. The title song sets the tone for this album with a tinge of sadness tempered by a positive air for new opportunities. The struggle and joy in Shantell's music connects with the listener, inciting the courage to press on, regardless of circumstance—to claim one's place in this world.
The soul-baring More To Me showcases Shantell at both her most vulnerable and resilient. Her delectably seductive vocals put the 'power' in this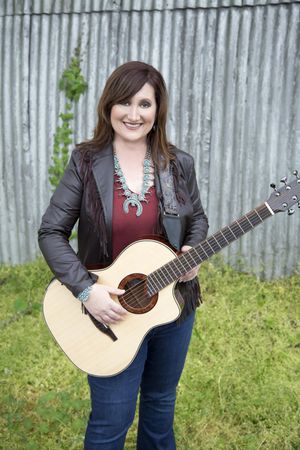 empowering track about being true to who you are and believing in yourself. She champions the underdog: the underestimated and under-valued—and the beauty of emotion. As she extends the vulnerability and hope embedded in her work, she invites others into her fight against taking 'no' as an answer, even from herself.
Her confidence in her music and her growing fan base led to Shantell releasing her fourth album GHOSTS IN THE FIELD, a year later in 2015. Shantell's sense of humour, fearless style and above all, honest, thought-provoking, heart-filled songs makes this album extra special. The title song is a heartfelt reminisce of her childhood growing up as a farm girl. Her skill as a storyteller comes through on Blossom In The Dust¸ a compelling tale of overcoming adversity whilst the poppy Just A Little is a lightweight romp that is quite infectious.
Late last year Shantell released THE ROAD THAT DRIVES ME, her most recent album. The upbeat About Lovin' Me will have twenty-somethings grabbing the nearest hairbrush and belting along in front of the mirror. Different Sides Of the Mississippi is a fine example of her narrative songwriting and her ability to write 'tiny soap operas' with universal themes of love, loss, family, humanity, optimism and frustration.
There's something so rich and delicious about Shantell's voice that even a romping, fun song like The Truth About Trains has a hint of sex appeal to it ... and a truckload of swagger. The Road That Drives Me is a homage to believing in the power to succeed, being determined, beating the odds, going against the grain and proving people wrong. Shantell's songwriting and delivery is honest, blunt, and heart-warming. Her voice is perfectly natural and fresh—lush and supple. She is neither married to the melody nor has the compulsion to show off vocal fireworks.
Shantell Ogden has put in more than a decade's worth of writing, touring and recording songs. Music is her solace and her means of communication; the raw clarity in the blur that is life. Always charming and personable, she brings a fresh perspective to the art of songwriting through life stories performed with true conviction and passion. Her talent, combined with a work ethic gained from growing up on a farm, is finally paying dividends.
Shantell Ogden UK Tour Dates
Friday, July 28 – London, World's End
Saturday, July 29 - Wolverhampton, Country Songwriter's Night
Sunday, July 30 - Newark Showground, FSA Fest
Monday, July 31 - Private Event
Tuesday, August 1 – Bracknell, The Acoustic Couch, The Ring
Wednesday, August 2 – Poole, The Lord Nelson
Thursday, August 3 – London, The Sound Lounge
Saturday, August 5 – Sittingbourne, the Dancing Dog Saloon