First Published in Country Music International June 1994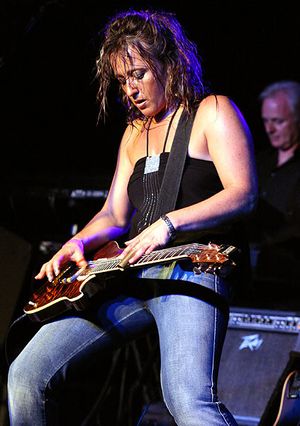 She's a home-grown country act with an eye on the future. "I want to reach the millions of people who've never heard of me and never heard of the British country music scene."

Most of us potter through life without any clear aims or objectives. Somehow we imagine that having heaved the cat out of the bed and wiped sufficient marmalade on the morning toast, we'll get through the day without too many mishaps. Sarah Jory is not like us. A determined lady, Sarah decided long ago to be one of the best country music entertainers that her unique talent would allow. She is, however, astute enough to realise that she will need to take her music to a higher level than the British country music scene is likely to allow. Though recognised as a big star within British country, Sarah has no illusions about her current standing in the big wide world at large. To put it bluntly, she knows only too well that outside of the small British country music scene, she is virtually an unknown. Yet at only 24 years old, Sarah Jory has packed 15 years of showbiz experience into her young life.

"I'm proud of what I've achieved," she says. "I know that some people might want to sweep it under the carpet, but I really am proud of the past 15 years. I started when I was nine years old and I want people to know I'm not a flash in the pan. I've been around a few years and I want them to know I'm not a new artist jumping on the band-wagon."

Sarah's new album, simply titled SARAH JORY, it is about to receive the biggest promotional push for any Ritz Records artist with the sole exception of Daniel O'Donnell. Production is shared by Dave Mackay and John Parr, two highly experienced British pop and rock producers, and apart from the first single, a revival of When You Walk In The Room and a cover of Tanya Tucker's Two Sparrows (In A Hurricane), it features all new and original songs.

"Dave and John were after something unique. I haven't tried to copy anybody. I can say that about my whole career, even going back to when I started playing steel guitar. I don't try to sing with an accent or try to sound like an American. I just try and get the best out of the vocal range I have."

"Both David and John felt that the ballads were my strong point," she continues. "One thing that John felt when he first heard my vocals, not only on NEW HORIZONS, but also live, was that I had this fairly low register, and he thought it was the same quality that Karen Carpenter had in her voice. He wrote, Who's Cryin' Now for me, but with Karen in mind!"

"I felt it was about time I tried something new. I'm 24 and I've had 15 years learning the trade, serving my apprenticeship. I'm still learning. You never stop, but I felt I was ready to do an album like this."

Sarah is a multi-instrumentalist who can play steel, acoustic guitar, mandolin, banjo and keyboards. From a very early age she has possessed a musically- receptive ear. Though not a writer herself, because she doesn't have the time or discipline required, Sarah does know a good song when she hears it, and is eager to adapt a song to suit her own style and emotion.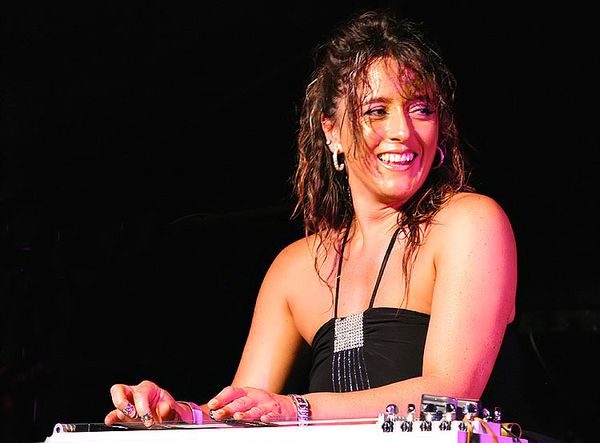 "What I try to do is put myself in the position of the person who wrote the song," she explained. "What we've really tried for on this album is to get a sound that we can live with for the next five or six albums. Something like what the Carpenters and the Bee Gees did, so that we have a sound that is immediately associated with me. Like The Judds. As soon as you hear that heavy rhythm guitar, you knew right away it's them."

With this album Sarah has succeeded in developing her own sound and style. I've tried to liken it to other performers, looked for familiar traits, phrasing and arrangement, in fact anything to hang a label on, but so far have failed.

"There are influences. We've used Hammond organ and distorted guitar to give the album a harder edge. Then you'll hear a brass section on Real Slow, a song penned by my keyboard player David Bailey. It's all been done with radio in mind, so you've got to have tracks with a bit of edge, some attitude. As well as the ballads for your Radio 2 listeners."

"I'm really happy with the ballads," she enthuses. "I'm not saying that I'm going to become a ballad singer, but I feel that when the atmosphere is right and I hit home with a ballad, I'm communicating my own personality. Some nights, even in a noisy club, when the band strikes up on something like Binding Me Like A Chain, there's not a crisp packet to be heard rustling! I think when you can sense that as an artist, you'd be silly not to go with it."

"Though the ballads are very strong on the album, I still need to have the fun, lively and aggressive songs in my stage act. There will still be that raw edge, that lively go-out-and-get-them edge. But when you strike up with a couple of the new ballads from the album, that's when you hit home base."

Sarah Jory has an extremely well-organised fan club. Some of her followers have literally grown up with her and been around as she blossomed from a precocious child into the talented performer of today. Though she's striking out for new audience the last thing she wants to do is to alienate those fans who have been there through the years.

"I've got very, very loyal fans," she explains. "They've been unbelievably kind to me over the years, but I don't think that now they should go against me because I'm trying to get my music across to more people. I want them, but I also want to reach the millions of people who've never heard of me and never heard of the British country music scene. We work it every day and think because it's our life that it's big, but in the world of general music we're just a pinprick."

"With the right opportunities it could be so much bigger and be taken so much more seriously. I want to be known as an entertainer. Not just in the country music field, but in the music industry itself. I want the feeling that when I go into Virgin Records in London that there will be a Sarah Jory section all of my own!"

She takes a short breath, perhaps reflecting that she's gone too far, but quickly recovers her composure and lays it all out on the line.

"Maybe I'm asking too much, but I've got to give it a go and I believe in the long run it will work. It might not be this album, might not be the next, but I'm determined I'm going to make it work, in any way I can."