Robinson & Rohe - Into The Night
Righteous Babe Records
Righteous Babe Records
****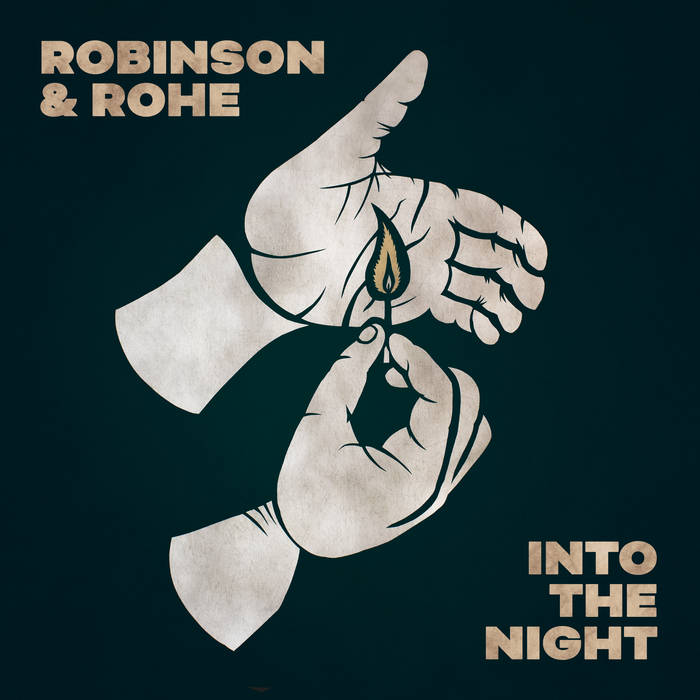 Though they have been together for almost 15 years, this is only the second full-length album from the internationally acclaimed duo of Liam Robinson (banjo, accordion, vocals) and Jean Rohe (guitar, vocals). The Brooklyn-based pair certainly know their way around a country/folk/pop tune, and on this self-penned set they bring plenty of inventiveness to their captivating storytelling ability. Robinson and Rohe create truly borderless music, fusing the diverse global traditions of American roots music they favour, without drawing too much attention to the act of juxtaposition. It's simply the feel-good album that we all need, both sweet and refined, one of the most enticing albums of the year, recalling both 1960s groups like the Mamas and the Papas, New Vaudeville Band and contemporaries Beach House and Beirut. It is at times both infectious and thought-provoking folk-pop, Americana and a compelling journey through a variety of genres. The truth is this music can't easily be pinned to any one genre and that's just fine with this pair. It doesn't seem to bother their growing international audience either.
This inspired act of stylistic liberation delivers one moment after another. They douse Where I'm Coming From with a hefty sprinkle of bluegrass flavouring and more than a hint of Woody Guthrie. At turns insightful and philosophical, the lyrics critique America's white supremacy and racial intolerant culture and how the American Dream expectation has failed so many immigrants over the decades. This pair's ability to shine a light on the truth is remarkable, but perhaps even more so is Jean's ability to do so in a kindly way. Shaped by a rich sense of history, these are the issues that need to be spotlighted and sung about, if us humans are to come out the other end with our humanity intact.  She gets a little brazen with the sexy Off Track, with its cheeky lyric extolling the value of intimate distractions away from work. A gentle musing on life, a carpe diem meandering wrapped in finger-picking guitar, claw-hammer banjo and a warm, crisp melody.
For all of the textures and colours and gentle left turns on INTO THE NIGHT, there's still a beautiful lucidity to this duo's ideas. Follow is a lyrically cute, impressive pop song dripping with hypnotic romantic harmonies. The relaxed roll of acoustic guitar and ethereal accordion make this listening experience wonderfully easy. One Last Waltz is an earnest song concerning a reluctant dance partner, disarming in its heartfelt and direct sincerity. The sprightly Singing Like A Saw offers an opportunity for them to fully demonstrate their harmonies in a joyful and jubilant way. Its delightful vaudeville arrangement not only ensures the charm, but also provides proof that fun and finesse can go arm in arm. Throughout Robinson & Rohe eschew formal plans and genre conventions in favour of forging their own path, lurching into sunny realms and reflective thoughts full of twinkles, sparks, cinematic arrangements and captivating harmonic emotion.
May 2023