First published in Country Music Review, October 1972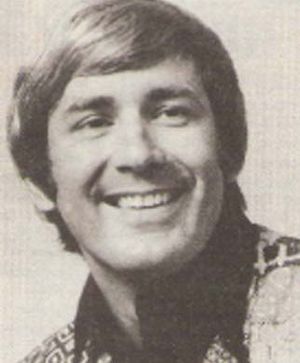 Destined for greatness, Ray Griff's present success as both singer and songwriter comes as no surprise. His love of—and talent for—music goes back to early childhood. Ray was born in Vancouver, British Columbia, Canada on 22 April, 1940. He joined the grade school band when he was only eight years old, doubling as drummer and vocalist. Even when his family moved to Calgary, Alberta, in 1952 Ray kept up his love of music. He soon joined the local church choir then graduated into barbershop vocal groups and by the time he was fifteen he'd formed his own band. Upon completion of high school Ray performed on a local weekly television show and entertained in a night club five or six nights a week.
After exhausting all of the local nightspots Ray decided to go on the road touring. During this time he met up with the late Jim Reeves, who was so taken by Ray's style, he urged him to move to Nashville. With Reeves help Ray made the important move to Music City in January, 1964 where he began to work as a songwriter, reviewer and plugger for a music publishing company.
The turning point in Ray's career as an artist came when he took a demonstration record of one of his songs to a record company, hoping to get the song recorded by one of their artists. This led to Ray's first recordings in Nashville, but it was as a songwriter that he really made his name in country music.
His first big song was
Baby
recorded by Wilma Burgess in early 1966, but since then he's had many other songwriting successes like
Canadian Pacific
for George Hamilton IV,
Something Special
for Mel Tillis,
Step Aside
and
You Can't Lose What You Never Had
for Faron Young and
Better Move It On Home
for Porter Wagoner and Dolly Parton. In addition to singing and songwriting, Ray Griff is an accomplished businessman. While working for the publishing company in 1964 he met and became friendly with Carla Scarborough, a fellow employee. This led to the pair of them forming their own company Blue Echo Music Inc. in 1965. The formation of Blue Band Music and Blue Mist Music followed shortly thereafter, as did two record labels—Note Records and Cavalier Records. All the companies are now incorporated under the name of Shades of Blue Enterprises, with Ray as president and Carla Scarborough as Vice President.
Since the formation of Blue Echo Music, Ray has secured more than 400 recordings by most of the top artists in the country field and several in the pop field. The long string of hits and awards, which the company has enjoyed, is due to the superior quality of Ray's workmanship as well as his dedication.
Ray Griff now busies himself around Nashville as a very successful businessman, who also finds time to record for the Royal American label, produce records for various labels, writes successful songs and performs at concerts and on TV whenever time allows. All this rounds out to the total Ray Griff—a unique individual whose life has been devoted to music.