Successful – But Paul Craft Awaits Major Hit
First published in Country Music People, December 1980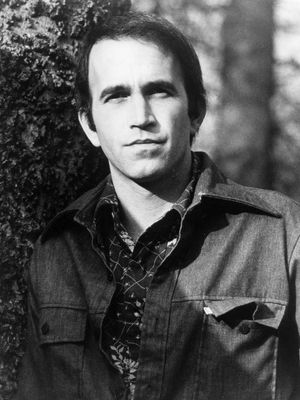 My interest in songwriters goes back many years, almost to the days when I first started collecting records, some 17 or 18 years ago. My belief is that a singer is only as good as the material he records, and if he is unable to write consistently good material for himself, he must rely heavily on the talent of the professional songwriter. Regardless of what you might read elsewhere, songwriting is a profession, and more than an art, it is a craft.
Which is a good way to introduce Paul Craft. He is a professioanl songwriter, his creations, which include
Brother Juxebox
(Don Everly),
Hank Williams, You Wrote My Life
(Moe Brandy),
Keep Me From Blowing Away
(Linda Ronstadt),
Midnight Flyer
(The Eagles) and
Dropkick Me Jesus (Through The Goalposts Of Life)
(Bobby Bare), are better known by the artists who brought them to public's attention than the faceless writer who created them in the first place.
Paul Craft is in the songwriter-turned-singer category, whose voice is nothing to write home about. But he is a master of his own words and he brings about the sensitivity of his words and poignancy of his life's recollection within the understanding of the listener. In the past few years he has built up a healthy reputation as a fine entertainer with his excellent fingerpicking guitar styling and his hilarious talking blues.
Being in front of an audience is not a new experience for Paul. Back in 1961 he worked as a guitarist with Jimmy Martin's Sunny Mountain Boys while on leave from the University of Virginia. It was only a short-lived affair, marriage intervened and he opened a music store in Memphis. The marriage was a failure, and it was a period of depression that gave Paul his first thoughts of being a songwriter. Initially he wrote verses to ease the lonely hours of boredom, then he realised that perhaps there was more to them than he first thought.
Two friends, Dickey Lee and Allen Reynolds, struggling in the mid-sixties to make their mark on the music business, often dropped by Paul's store and he played a few of his songs for them. They offered the budding writer advice and encouragement. When they formed their own publishing company with Jack Clement, Dickey and Allen began publishing some of Paul's songs. After several fruitless months. Skeeter Davis recorded
Somewhere With Me Sometime
and included the song on her WHY SO LONELY? album.
It was not an earth-shattering experience, but it was a start, and during the next few years more of Paul's songs started popping up on albums by both pop and country acts. Jack Greene recorded
Makin' Up His Mind
, Nat Stuckey took
The Least You Could Do Is Wash Your Hands
and Tompall and The Glaser Brothers recorded both
The Way We Are Living Now
and
The Days When You Were Still In Love With Me.
Through those two songs recorded by Tompall, Chuck and Jim interest grew in the songs of Paul Craft. I discovered many of his songs had been recorded by bluegrass acts. For instance, Bill Clifton had included
Let Me Make You Smile Again
and
San Juan Hill
on LPs. The Seldom Scene have recorded several of Paul's songs, like
Raised By The Railroad Line
and
Through The Bottom Of The Glass
(the latter also recorded in Britain by Peter Sayers), and The Osborne Brothers have put down almost a dozen Paul Craft songs on albums and singles. These include the first version of
Midnight Flyer, Blue Heartache, We're Holding On To What Used To Be, Heartache Looking For A Home, The Fastest Grass Alive
and the fresh-sounding
Teardrops Will Kiss The Morning Dew
. The Osbornes' earthly treatment of the song is quite impeccable and the catchy, fairly simple melody is typical of Paul Craft's work. 
His stint with Jimmy Martin back in the early sixties, plus his natural love of bluegrass music has flavoured much of his songwriting, but Paul is not a one-style writer. One of his finest creations is
Keep Me From Blowing Away
, best known from Linda Ronsradt's version, on which Paul played guitar. Her pretty voice and the seemingly light acoustic guitar backing serve to counterpoint the sadness and emotion (not sentimentality) of the essential quality of the song. It has also been recorded by Norro Wilson and Jerry Lee Lewis and both Johnny Cash and Waylon Jennings have cut versions which to date have not been issued.
In 1974 with close on 50 versions of his songs already recorded, Paul decided to venture into the recording studio himself. He wrote a novelty song,
It's Me Again, Margaret
, which was released on Truth Records, a subsidiary of Stax. The song was a moderate hit on the country charts and has since become a novelty classic. Ironically Stax was involved in a legal dispute with CBS, their distributors in the States, and Paul's recording career was cut short. A follow-up single,
Child In The Cradle
, was issued, but with distribution problems the record hardly got off the ground. Whilst signed with Truth Records Paul recorded another of his novelty songs,
The Dreaded Collision Nightmare Credit Card Talking Blues
, which has become popular on his 'live' shows, but inevitably was never released.
With this setback in his recording career, Paul settled down to songwriting again and within a couple of years he was one of the most successful tunesmiths in Nashville. Moe Bandy recorded
Hank Williams, You Wrote My Life
, one of the best tributes ever written to Hank Williams and the influence of his music. A few months later Bobby Bare recorded the controversial
Dropkick Me
Jesus (Through The Goalposts of Life).
Both were final nominations in the Best Country Song category of the Grammy Awards. This gained Paul admittance into the elite group of songwriters who have had more than one final nomination in the country category in one year (the others being Kris Krisofferson, Bobby Russell and Donna Fargo).
This success prompted him to invest his money, and wisely he chose a publishing firm, Black Sheep Music, formed in partnership with Audie Ashworth. He also embarked on a new recording career, signing with RCA, with Chet Atkins as his producer. The publishing company enabled Paul to see the problems that a songwriter rarely acknowledges. From the time that Paul began writing songs, he found them being published by anyone interested—Jack Clement, Glaser Publishing, Rocky Top Music and Lizzie Lou Music. In most instances these firms were only interested in songs that would suit their artists.
With his own publishing company, Paul was able to push his songs out to record producers and artists, and also face the frustration of watching a song he believed in being ignored. He also became involved with other writers, and one of his most notable successes has been Don Schlitz. He is the young writer responsible for
The Gambler
, a massive hit for Kenny Rogers, and also deservedly named Best Country Song of 1978. This association led to Paul becoming involved in production, having produced Don's original version for Capitol and also taking ovrr production of his own recordings for RCA.
Initially Chet Atkins was producing Paul's recordings, and though they came up with some great singles like
We Know Better
and
Lean On Jesus
, a major hit has eluded the young singer-writer. His most commercial offering was the latter, which surprisingly was not a Paul Craft song. A simple enough song delivered with impressive soulfulness by Craft with an off-beat arrangement that I thought would have boosted him high into the country top ten.
Paul has always been hung up on writing commercial songs, but he's writing in a time when it's almost impossible to define the word commercial. So he just concentrates on writing. He has decided to write what he feels. No longer is he restricted in a format or style. No longer does he wonder whether or not his material will be used. He can make those decisions for himself. You can compare him to no one, there are shades of Willie Nelson to some songs, but another will sound more influenced by someone like Harlan Howard.
An expert wordsmith with a style based on simplicity in rhyming, Paul Craft has a fine talent for wry observations and casual humour. Songs like
Counterfeit Love
, recorded by Crystal Gayle,
Honky Tonk Waltz
, a happy-go-lucky song released on a single by Ray Stevens and
When The New Wears Off Our Love
, a single by Jody Miller, all demonstrate the different angles to Paul's songwriting ability.
To most people Paul Craft is just a faceless songwriter, but given time, I feel sure that he will make the transition from a very talented writer to a recognised entertainer. It is early days yet, but anyone who can produce records of the quality of
Teardrops On My Tequila
and
Rise Up
must surely make it to the big time eventually. In the meantime I will eagerly await more excellent songs from one of the most distinctive songwriters currently working within the realms of country music.