Norro Wilson, one of Nashville's vastly underrated behind-the-scenes figures, passed away on June 8, 2017 from heart failure following a lengthy illness. He was 79. A highly successful songwriter, producer, music publisher, record label executive and one-time singer, he lived and breathed music. In his career, that stretched back to the late 1950s, he co-wrote such classic songs as The Grand Tour, The Most Beautiful Girl, Another Lonely Song, A Picture Of Me (Without You) and literally dozens more. As an in-demand Nashville producer, Kenny Chesney, Reba McEntire, Joe Stampley, Shania Twain, Sammy Kershaw, Craig Morgan and Sara Evans, are just a few of the many artists that he worked with in the studio.
I first came across Norro Wilson and his music in the late 1960s when he was virtually unknown, leading to a short feature I wrote for Country Music Monthly magazine. A couple of years later I made contact with him at Al Gallico Music in Nashville which resulted in a longer feature for Country Music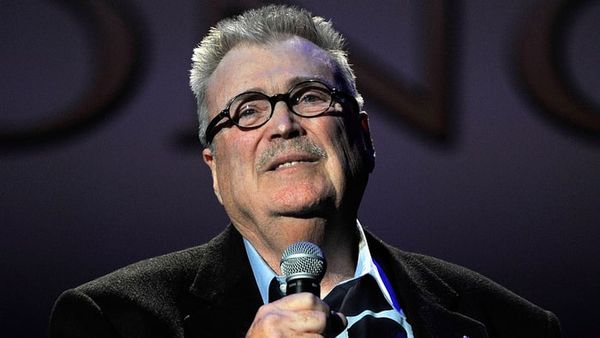 People in 1972. For a while we exchanged letters but it was to be another 20 years before we finally met, by which time Norro Wilson had really made his mark in country music. He impressed me as a modest gentleman who was more passionate about creating good music than the business that music making had become.
Norris Denton Wilson was born on April 4, 1938 in Scottsville, Kentucky. His father was a barber and his mother worked in a local factory. An only child, his interest in music started at a young age. He had mastered the piano by seven or eight years old, and later also played the guitar.
He began performing in a barbershop quartet in high school and with his three fellow school buddies won two state championships for their efforts. Upon graduation, he attended Western Kentucky State College (now Western Kentucky University) on a vocal scholarship. He dropped out of college in 1957 and moved to Madison, Tennessee to join the Southlanders gospel quartet as tenor singer.
After a hard year travelling around in an old Cadillac, which made none of the Southlanders very rich, their big chance came when they joined the Philip Morris Caravan with Carl Smith and Red Sovine. It was the first big bus country show and you could have gone to see the show at any time for a packet of cigarettes (Phillip Morris that is). The group stayed with the Caravan for a little less than a year during which time they toured right across the States and Norro really got to know all the country stars and just what it was like being involved. After leaving the Caravan, The Southlanders changed their name to The Omegas and worked nightspots in the South East as a pop group for a year and a half.
After that group split Norro moved to Nashville and worked as a session backup singer for Faron Young, Ferlin Husky and others. He also started performing around town as a duo with Don Gant, who was later to find fame working with Jimmy Buffett. He made his first recordings for Monument Records in September 1961, his initial release, a catchy interpretation of John D Loudermilk's Ma Baker's Little Island, being released under Norris Wilson.
He was signed to Acuff-Rose as a staff writer and released his second single, the self-penned Pink Dally Rue, in early 1962. Two years later the Newbeats covered the song as the B-side of Everything's Alright, their second pop hit. To supplement his songwriting royalties, Norro worked as a background vocalist in Las Vegas for several years, but all the time he was hoping to make the grade as a singer and performer in his own right.
In early 1965 he was signed to MGM Records and working with producer Ray Stevens released one single, a revival of the Big Bopper's Chantilly Lace, which failed to make an impact. A year later, now signed to Hickory Records, he was back in the studio with Don Gant producing, again for just a solitary single release, that coupled Let's Think About Living and Oh, Lonesome Me. Both of these well-known songs were published by Acuff-Rose, the company that not only owned Hickory, but also had Norro signed as a writer. Despite this, the single failed to make an impact.
When his Acuff-Rose publishing deal came to an end in 1966, Norro joined the New York-based Screen Gems Publishing as their Nashville office manager. They were trying to get their publishing company established in Music City and Norro proved to be an excellent song plugger. That same year he married his wife, Dot and settled in Brentwood just outside of Nashville.
The following year he joined Al Gallico Music in charge of the publishing company's Nashville operations. He was still songwriting regularly, gaining the odd album cut or independent single. Jerry Kennedy signed Norro to Smash Records (a subsidiary of Mercury) and in January 1968 he recorded his first single, the self-penned Mama McCluskie, A second single, Rather Do It Than Eat, followed that year, but both failed to chart.
His first chart success came as a songwriter when Joyce Paul took his Phone Call To Mama into the country top 40 that summer. Six months later, Norro Wilson scored his first hit as an artist with a revival of the Platters' Only You which reached number 68 in early 1969. Of greater interest was the B-side, the self-penned Hey Mister. Some five years after it had originally been written, the song resurfaced in a slightly different form as The Most Beautiful Girl. Recorded by Charlie Rich, it became a world wide pop country hit in 1973 and firmly established Norro Wilson as one of Music Row's top songwriters.
His connection with Charlie Rich (and his producer Billy Sherrill) also went back to the late 1960s. Charlie had recorded Norro's song July 12, 1939, and enjoyed a top 50 country hit in early 1970. This was another song that the writer had earlier written under a different title—July 12, 1934 recorded for Mercury in July 1969 but never released. At this time Norro was very much into co-writing, and one of his regular collaborators was Billy Sherrill. This led to several of their songs appearing on Tammy Wynette albums and other artists that Sherrill was producing at the time. Norro's first chart-topper as a co-writer came in 1969 with Baby, Baby (I Know You're A Lady) by David Houston, followed a few months later by Tammy Wynette's He Loves Me All The Way.
In the meantime Norro was still trying to establish himself as a successful country singer. He released the singles Love Comes Once In A Lifetime and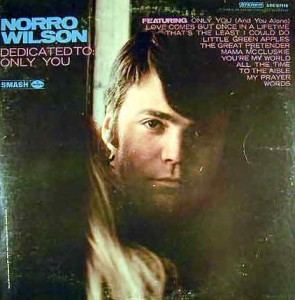 Shame On Me reaching number 44 and 56 on the charts respectively. This led to the release of DEDICATED TO: ONLY YOU, his first and only album. It was a typical country-pop collection of the late 1960s with a mix of his previous singles plus his versions of recent pop hits including Words, You're My World and Little Green Apples. Norro was a huge fan of the Platters and alongside Only You, he included his interpretations of the vocal group's The Great Pretender and My Prayer.
He failed to chart with The Loneliness In the City, his last single for Smash. In 1970 the label was closed down and all acts were transferred to the main Mercury Records. This saw a change in Norro's fortunes. He was chosen for Country Radio Seminar's inaugural New Faces of Country Music of 1970 as his next single, a classy rendition of Tom T Hall's Do It To Someone You Love, became his biggest hit reaching the top 20 in late 1970. He followed with another Tom T song, Old Enough To Want To (Fool Enough To Try), which reached number 53 on the charts in early 1971. His final single for Mercury/Smash, If You Get Where Heart Is in the summer of 1971 failed to chart.
In March 1970 Norro gained his first big opportunity as a producer when he took over production of Claude King's recordings from George Richey. Over the next two years he supervised the production of King's final Columbia albums FRIEND, LOVER, WOMAN, WIFE and CHIP'N'DALE'S PLACE plus the singles Mary's Vineyard, When You're Twenty-one and He Ain't Country.
He continued to chalk up hit singles and album cuts by major artists as a songwriter. Among his most notable successes at this time were Wonders Of The Wine for David Houston, After Closing Time, a duet hit for Houston and Barbara Mandrell, Make Me Your Kind Of Woman for Jody Miller, Then He Touched Me for Jean Shepard and A Woman Lives For Love for Wanda Jackson.
In 1972 Norro signed a new record deal with RCA Records working with producer Bob Ferguson. His first two singles, The Gift Of Love and Little Old Lady both failed to chart, but he returned to the charts with Everybody Needs Lovin' (28, 1972) and Ain't It Good (To Feel This Way) (35, 1973). Always a big supporter of new young songwriters, he was the first to record Paul Craft's Keep Me From Blowing Away in February 1973, a year before it became a standard recorded by Linda Ronstadt.
At this time he really reached his peak as far as songwriting successes were concerned. Between 1972 and 1976 he was a co-writer on such major successes as A Picture Of Me (Without You), The Grand Tour and The Battle (all George Jones); A Very Special Love Song, I Love My Friend and The Most Beautiful Girl (all Charlie Rich); If You Touch Me (You've Got To Love Me), Soul Song and Bring It On Home (To Your Woman) (all Joe Stampley); and My Man (Understands) and Another Lonely Song (both Tammy Wynette).
Norro Wilson was named BMI's Country Songwriter of the Year in 1973, 1974 and 1975. He also won a 1975 Grammy Award (with Billy Sherrill) when A Very Special Love Song was named Best Country Song. In 1974 he joined Capitol Records and released just two singles Loneliness (Can Break A Good Man Down) just scraped into the charts at 96 and Come On Come On Pour Your Lovin' On Me failed to chart. When Warner Bros Records set up their Nashville operations in 1975 Norro was hired as their a & r chief and he went on to work with Con Hunley, John Anderson and Margo Smith, joining the latter on the 1977 duet hit So Close Again.
No longer chasing a career as a singer or performer, Norro concentrated on his work behind the scenes, mentoring young writers, working with new artists and achieving success with the well-established stars. Among his later writing successes were Still a Woman (Margo Smith 1979), Never Been So Loved (Charley Pride 1981), Surround Me With Love (Charly McClain 1981), Night Games (Charley Pride 1983) and You've Got Something on Your Mind (Mickey Gilley 1985).
In 1982 he joined RCA as a staff producer and was soon elevated to head of a & r. One of the acts that he signed was Keith Whitley, and Norro produced his 1984 mini-album A HARD ACT TO FOLLOW. Still actively involved in songwriting and publishing, in 1987 he became CEO of Merit Music, and then started Norro Productions in 1990 after Merit was sold. He quickly secured Sammy Kershaw as a production client, a relationship that would spawn several albums.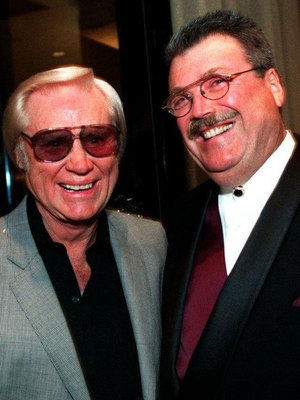 It was at this time that he started working closely with Buddy Cannon. They either co-produced or Norro produced albums for George Jones, Vern Gosdin, Kenny Chesney, Chely Wright, John Michael Montgomery and Shania Twain. In 1998 the pair formed BudRo Productions to become one of the most successful and in-demand production companies in Nashville.
In 1996 Norro Wilson was inducted into the Nashville Songwriters Hall of Fame. He also enjoyed further success with his songs. Lorrie Morgan revived A Picture Of Me (Without You) to score a top 10 hit in 1991. Aaron Neville had a pop hit with The Grand Tour in 1993. Three years later George Strait recorded Rockin' In The Arms of Your Memory a song that Norro co-wrote with Dean Dillon.
Norro Wilson was inducted into the Kentucky Music Hall of Fame in 2008 and the Western Kentucky University's Hall of Distinguished Alumni. The Country Music Hall of Fame and Museum included Norro in their acclaimed Poets and Prophets series, which honours songwriters whose contributions have made a significant impact upon the genre, in 2011.
He continued to work as a producer well into his seventies with a youthful enthusiasm that belied his advancing years.
During his six decades in Nashville, Norro Wilson was a passionate advocate for songwriters. He always emphasised that he was merely a collaborator, rather than a songwriting star. He was a consummate collaborator—he could work on his own, he simply preferred not to.
Among his frequent songwriting partners were Glenn Sutton, Billy Sherrill, Carmol Taylor, and George Richey, though in his later years he did co-write with many of the younger writers in town.
It's always difficult to choose a defining song or performance from an artist's career, especially one filled with so many great ones, but for me, the defining Norro Wilson song has to be The Grand Tour. It has resonated powerfully with me from the first time I heard it way back in 1974; it is brimming over with desolation and heartbreak and the song's impact has never diminished with the passing of time.
Norro Wilson was a quiet giant within the Nashville music community. A singer, songwriter, music publisher, record label executive and producer capable of taking on pretty much any job in the Nashville music scene that needed doing. His importance within country music matches his mentors Chet Atkins, Billy Sherrill, Owen Bradley and Jerry Kennedy. There's absolutely no doubt in my mind that Norro Wilson should be in the Country Music Hall of Fame. It's a travesty that he isn't.