First published in Country Music People, December 1972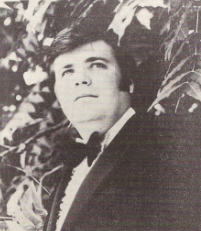 One of the bright new talents in Nashville is Norro Wilson, and it's really surprising when you come across these new names in country music to discover that they are not quite so new—take Wilson who's been around in the music business for more than fifteen years.
Norris D. Wilson was born on April 4, 1938 in Scottsville, Kentucky. As an only child, he began an interest in music quite young and could master the piano when he was only seven or eight years old, and still plays piano and guitar for his own amusement.
A veteran and versatile performer, Norro (which is the Music Row nickname for Norris) got his singing start at Western Kentucky University in Bowling Green when he formed a barbershop quartet back in the mid-1950s. He and three fellow University buddies won two state championships for their efforts, but in 1957 the group split and rather surprisingly Norro threw away his music scholarships to join the Southlanders Gospel group.
After a hard year travelling around in an old Cadillac which made none of the Southlanders very rich, their big chance came when they joined the Philip Morris Caravan with Carl Smith and Red Sovine. It was the first big bus country show and you could have gone to see the show at any time for a packet of cigarettes (Phillip Morris that is). The group stayed with the Caravan for a little less than a year during which time they toured right across the States and Norro really got to know all the country stars and just what it was like being involved. After leaving the Caravan, The Southlanders changed their name to The Omegas and worked night spots in the South East as a pop group for a year and a half. As things happened the Omegas broke up and Norro remains the only one in show business. In the early 1960s Norro began to carve out a solo career and for five years he was the headline show in Las Vegas's Golden Nugget, 16 weeks out of each year.
Six years later he just couldn't stand it any longer. For five years he'd toured all over the South working day in, day out with no end in sight. Then he decided it was time to let people know who he was and what he could do. In late 1966 he headed for Nashville and was soon working for the Screen Gems Publishing Company, eventually heading the Nashville operations.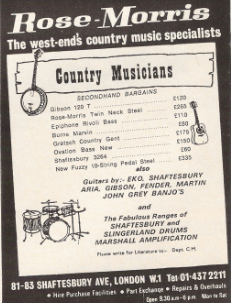 His first solo records were for Monuments Records, and he began with a John D. Loudermilk song. Loudermilk has been a big influence on Norro especially his writing, and it's really as a writer that Norro made his mark on the Nashville scene. He's written such hits as
Baby, Baby
for David Houston,
I'll See Him Through
and
He Loves Me All The Way
for Tammy Wynette,
Phone Call To Mama
for Joyce Paul, Patti Page's big hit
I Wish I Had A Mommy Like You
and Charlie Rich's
July
12, 1939
. In 1967 after only eighteen months in Nashville, Norro was invited to manage the Nashville headquarters of Al Gallico Music, one of the largest publishing houses in the world. Although he's not achieved great success as a singer, he has made the country charts several times beginning with his own composition
Mama McClusky,
his first disc for the Smash label, this was followed by Tom T. Hall's
Do It To Someone You Love, Only You
and
Shame On Me
also on the Smash label.
Norro now records for the RCA Victor label, is a popular entertainer around Nashville and is still writing hit songs like
Wonders Of The Wine
for David Houston,
After Closing Time
, a duet hit for Houston and Barbara Mandrell,
Make Me Your Kind Of Woman
for Jody Miler and
A Woman Lives For Love
for Wanda Jackson.
Norro Wilson's folks still live in Scottsville, Kentucky, but he and his wife Dot, whom he married in 1966 make their home in Brentwood, Tennessee, on the outskirts of Nashville. And as if writing, managing, pickin' and singin' and entertaining were not enough, Norro also produces records, handling the production of Claude King, who after several years in the doldrums, has made a comeback into the charts.
With Norro Wilson's vast experience in the music business, plus his natural talent it can only be a matter of time before he really makes a big name for himself in country music.