First Published in Country Music International June 1994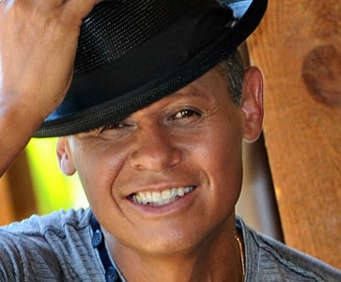 Neal McCoy, one of the hot new names on the American country charts, is not the newcomer he appears. McCoy has been around the scene for the best part of a dozen years before finally making that all-important commercial breakthrough earlier this year with the chart-topping single, No Doubt About It. This song also happens to be the title of McCoy's third album for Atlantic Records. Currently high on both the pop and country charts, it captures the sound of the 'new' Neal McCoy and is heading rapidly towards gold star status.

The long-haired Texan performer is a good example of doggedness and determination. It was way back in 1981 when McCoy won a talent contest in Dallas that landed him a useful contract with Charley Pride's Chardon management and booking company. For the next seven years he opened for Pride and gained a recording deal with the now-defunct Opryland Records, that saw him release a handful of unsuccessful singles.

Eventually McCoy became too good an opening act for Pride, a performer who has been noted for his laid-back, easy going stage shows. In contrast McCoy has developed into a high energy performer whose reputation as an on-stage country music entertainer had been put forward as one of the main reasons he had never made a big impact on record. Aware of the problems that he has experienced in the studio in trying to live up to and match his dynamic stage show, McCoy is quick to heap praise on his current producer Barry Beckett.

"In the past, producers and record people were trying to change my style to fit the radio," he complains. "But Barry just let me sing. It was natural. Just like in my shows."

Having seen McCoy and his band, Justice, in action at a small Austin country dance club last October, I can confirm that he really does know how to put a show across. Although much of his success on record has been slower ballads, he is also capable of delivering up-tempo honky-tonk in true Texas, dance-hall style.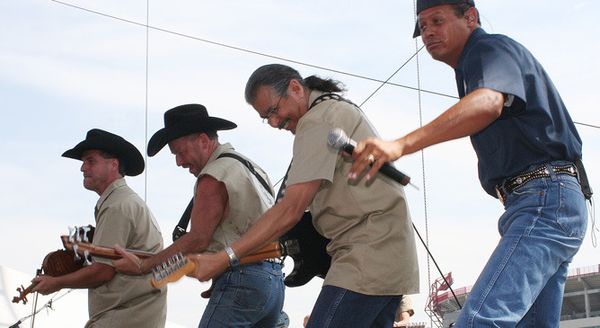 "I've been playing clubs and honky-tonks in Texas since I was a teenager. It's a good training ground. If you don't capture an audience's attention from the outset then you've lost it and your music just blends into the background. The best way to get them on your side is to hit them with something catchy. Then when you've got them you can slip in a slower tune."
It's a formula that he and Beckett have utilised for this album, mixing in some great honky-tonk and counter balancing it all with some heartfelt ballads.

"I really enjoy the up-tempo stuff," he enthuses. "It means that the band can really cook on stage. The next single is likely to be Wink, a real fun song that is already proving popular in our shows."

In a way Neal McCoy has been incredibly lucky with his association with Atlantic Records. He joined the label in 1990 and prior to his success with No Doubt About It had released five singles and two albums. His biggest hit had been with Now I Pray For Rain, which hit number 26 in the US charts last summer, whilst neither of his previous albums had sold that well.

"Obviously Atlantic have really stuck with me and I'm glad about that. I've always felt that they believed in my talent and they've been an incredibly good team to work with."

There's little doubt that Neal McCoy has continued to develop over the years as a country artist with real substance. With his current success he seems on the threshold of becoming one of the most important country stars of the 1990s, and one of the few who has a stage show to match his reputation as a big name recording artist.