Nashville Songwriters Hall of Fame 2017 Inductees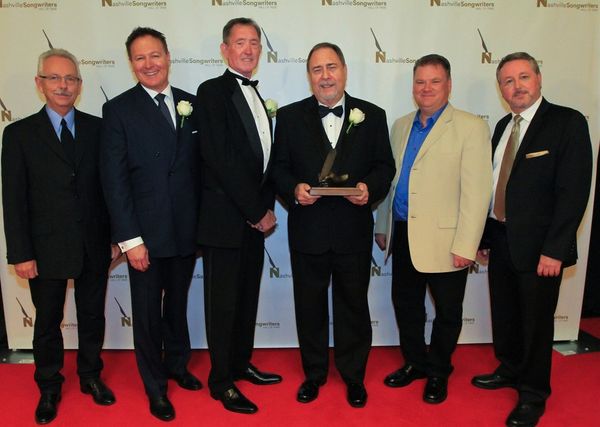 Five more talented and legendary songwriters were inducted into the Nashville Songwriters Hall of Fame at the 47th Anniversary Nashville Songwriters Hall of Fame Gala on Monday, October 23, at the Music City Center in Nashville. The five new inductees— Vern Gosdin, Jim McBride, Walt Aldridge, Dewayne Blackwell and Tim Nichols—will join the 203 existing members of the elite organization.
Walt Aldridge was inducted by Hall of Fame songwriter Mac McAnally. James LeBlanc performed Modern Day Bonnie And Clyde and Earl Thomas Conley performed Holding Her And Loving You.
Vern Gosdin, who passed away in 2009, was inducted by long time friend and music producer Buddy Cannon. Gosdin himself performed Chiseled In Stone via a video clip from the Grand Ole Opry. Capitol Nashville recording artist Luke Bryan performed Set 'Em Up Joe. Vern Gosdin's award was accepted by Cannon.
Jim McBride was inducted by long time friend and hit songwriter Jerry Salley. The Lonesome River Band performed Rose In Paradise. Hall of Fame songwriter/Country Music Hall of Fame inductee Alan Jackson performed a medley including Chasin' That Neon Rainbow and Chattahoochee.
Nichols

was inducted by long time friend and music publisher Rusty Gaston. Lee Ann Womack performed I'm Over You. Broken Bow recording artist Dustin Lynch performed Cowboys & Angels and Live Like You Were Dying.
Dewayne Blackwell was inducted by NSHOF Board Member and MTSU Dean Ken Paulson. The Bundys performed Mr. Blue and Red Bow recording artist Craig Campbell performed Friends In Low Places. The ailing Blackwell was represented by his son Gentry.
In addition to the inductions by the Nashville Songwriters Hall of Fame, the evening also featured presentations from the Nashville Songwriters Association International (NSAI), which presented its annual awards.
Blue Ain't Your Color was named 2017 Song of the Year by the professional songwriter members of NSAI. Written by Clint Lagerberg, Hillary Lindsey and Steven Lee Olsen (recorded by Keith Urban), the songwriters performed their hit at the annual awards show. Lindsey made history by tying a record held for 44-years by Kris Kristofferson as the only three-time NSAI Song of the Year winner.
For the second consecutive year and three times overall, tunesmith Ashley Gorley was named NSAI Songwriter of the Year. Co-writer of hits such as American Country Love Song (recorded by Jake Owen), Black (recorded by Dierks Bentley), Dirt on My Boots (recorded by Jon Pardi), Dirty Laundry (recorded by Carrie Underwood), Guy With A Girl (recorded by Blake Shelton), Today (recorded by Brad Paisley) and T-Shirt (recorded by Thomas Rhett), Gorley has become one of the most prolific hit songwriters in Nashville history.
Luke Bryan was recipient of the NSAI Songwriter-Artist of the Year Award. Bryan's first such NSAI award was for songs including: Fast, Huntin', Fishin', and Lovin' Every Day, and Move, three of six hits to reach the top of Billboard's Country Airplay chart from his KILL THE LIGHTS album.
Vern Gosdin was born in Woodland, Alabama. He grew up singing in church with his brother, Rex. In 1961, the brothers moved to Los Angeles, where they performed in a bluegrass group before forming their own duo, The Gosdin Brothers. In the early '70s, Vern moved to Atlanta, where he ran a retail store. Then in 1977, old friend Emmylou Harris helped him sign a record deal with Elektra Records in Nashville. In 1982 he scored a Top 10 hit with his self-penned Today My World Slipped Away (also a Top 5 hit for George Strait 15 years later), followed by If You're Gonna Do Me Wrong (Do It Right) in 1983. Vern moved to Columbia Records in the late 1980s, this time charting a series of Top 10 singles with songs he co-wrote, including Do You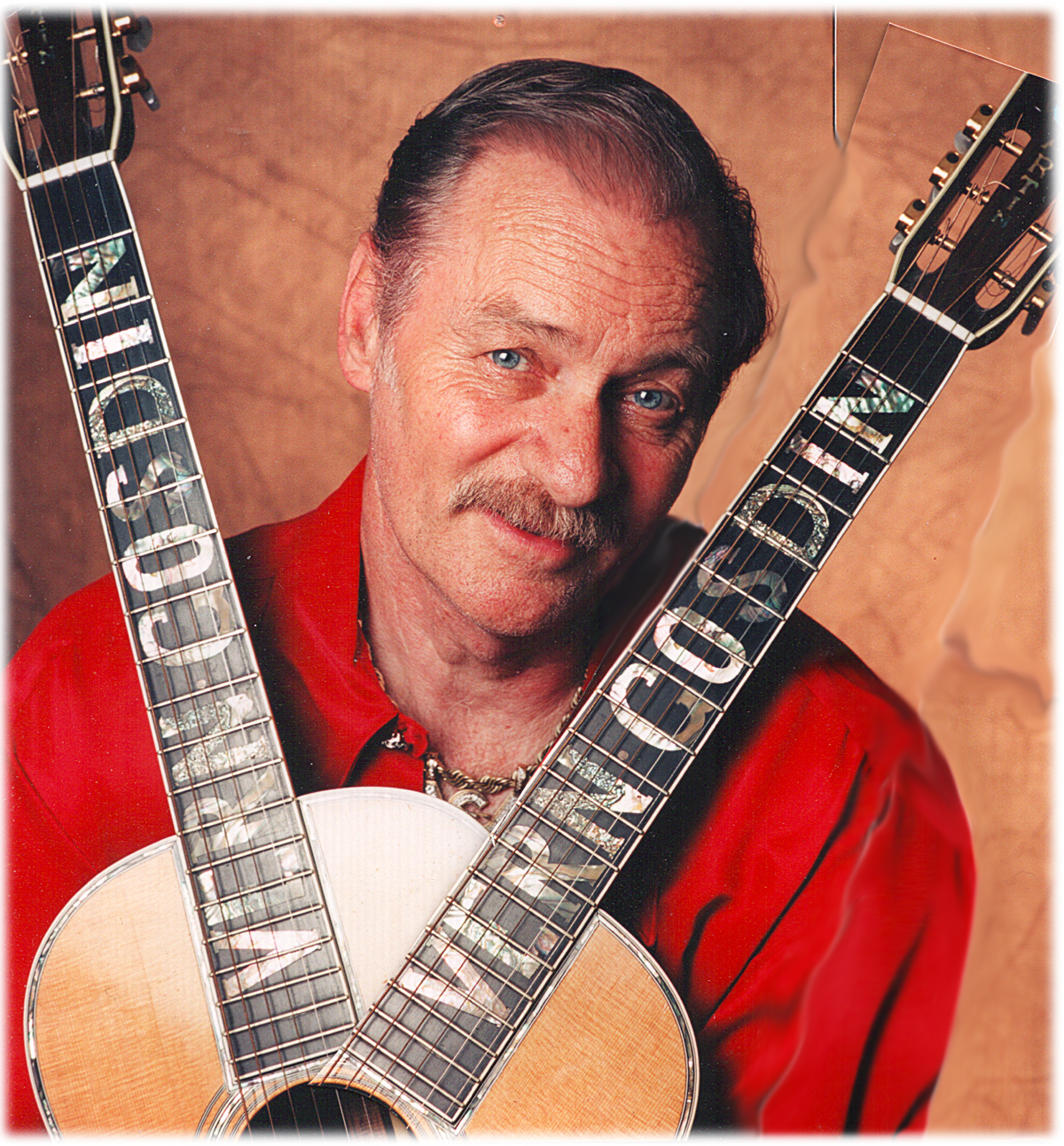 Believe Me Now, Who You Gonna Blame It On This Time and That Just About Does It. Two more of his original songs—Set 'Em Up Joe and I'm Still Crazy reached No.1. His co-written Chiseled In Stone was named the 1989 CMA Song of the Year. His last Top 10 singles were released in 1990—Right In The Wrong Direction and Is It Raining At Your House. Vern died in Nashville on April 28, 2009 at age 74. Please head here for my biography of Vern Gosdin.
 
Dewayne Blackwell is probably best-known for writing the 1950s pop hit Mr. Blue and Garth Brooks 1991 country hit Friends In Low Places, which not only won CMA Single of the Year, but also became something of a 1990s country music anthem. I first became aware of his songwriting in the early 1960s via recordings of his songs by Bobby Vee, the Everly Brothers and Roy Orbison. Then he disappeared from my radar, only to return in the early 1980s penning country hits for Marty Robbins, Dottie West, the Kendalls and Conway Twitty.
He was born on September 17, 1936 into a family of migrant workers and musicians. His parents were Dust Bowl 'Okies' who migrated to California from Texas when he was a boy. One of eight children, he grew up as an itinerant crop picker, working side by side with Mexican labourers, living in tarpaper shacks, picking apples in Washington and Oregon, digging potatoes near Bakersfield, California, and cutting grapes in Sanger, outside of Fresno, California.
Dewayne and his younger brother Ron, started playing music in a local bar in northern California. "He was twelve and picking a hot lead guitar, and I was fourteen playing rhythm and doing most of the singing. We were getting five dollars each plus tips." The brothers started throwing dances, earning their living as musicians while attending high school. Dewayne dropped out of high school because on a hay ride the love of his life had flirted with another boy. He headed to Alaska for a year where he worked as a stevedore and longshoreman, and there he wrote his first song.
On his return to California, he teamed up with Ron and working as the Blackwells played gigs all over California and also around Corpus Christi, Texas. In early 1959, one of Dewayne's songs, the unrequited Mr. Blue was recorded by the Fleetwoods, one of the most successful vocal groups of the time, and by that summer it had become an American chart-topper. A year later the Fleetwoods scored a minor hit with Dewayne's The Last One To Know. This success led to the Blackwells landing a record deal with Jamie Records (the label that had launched Duane Eddy).
Their first single, You Are Free, I'm Alone, released in November 1959, failed to make much of an impression. Despite this lack of success, over the next couple of years Jamie released a further seven singles, including Little Match Girl, The Christmas Holiday, Mansion On The Hill, You Took Advantage Of Me (produced by Phil Spector) and Love Or Money (the latter covered in the UK by Jimmy Crawford and Billy Fury). In the meantime, Dewayne continued with his songwriting, often co-writing with brother Ronnie.
He enjoyed some notable success with The Ferris Wheel (the Everly Brothers – 1964) and Hickory, Dick and Doc (Bobby Vee) alongside album tracks for Roy Orbison, Bobby Vinton and the Four Preps. Ronnie wrote Little Red Riding Hood, which became a No. 2 hit for Sam the Sham and the Pharaohs in 1966. As the record entered the charts, Ronnie was killed in a car wreck whilst returning from a gig. Johnny Darrell scored a minor country hit with Dewayne's Mam Come'n Get Your Baby Boy in 1970.
Over the next two decades Dewayne expanded his songwriting into other genres including some film work. In the early 1980s, like many from the California songwriting community, he moved to Nashville, and so began his second songwriting career. Rex Allen Jr. was the first to record one of Dewayne's new songs in Nashville when he included The Cowboy In A Three Piece Business Suit on his SINGING COWBOY album and then took the song to No. 44 on the country charts in the summer of 1982. Shortly afterwards, David Frizzell turned I'm Gonna Hire A Wino To Decorate Our Home into a country chart-topper.
Dewayne chalked up further country charts successes with Turn the Pencil Over (Porter Wagoner – 1982); Honkytonk Man (Marty Robbins – 1983); Tulsa Ballroom (Dottie West – 1983); Make My Day (T.G. Sheppard & Clint Eastwood – 1984); A Million Light Beers Ago (David Frizzell – 1983); Saturday Night Special (Conway Twitty – 1988); Still Pickin' Up After You (The Kendalls – 1988); Yard Sale (Sammy Kershaw – 1992) and of course Friends In Low Places (Garth Brooks – 1991). In addition to these chart singles, he also had numerous other songs included on albums.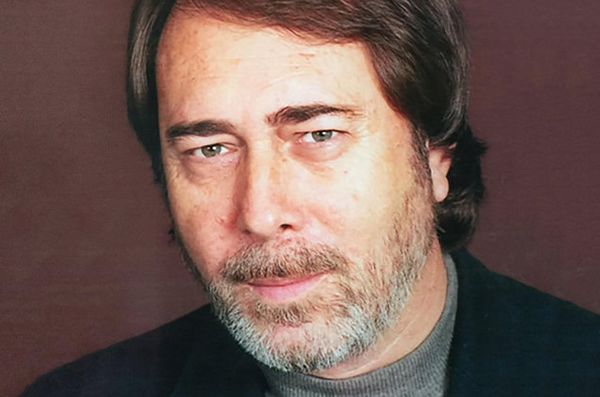 A few years ago Dewayne moved from Nashville to Ajijic, on the shores of Lake Chapala, Mexico, where he continues to create music and runs his restaurant, Señor Azul (Mr. Blue). Dewayne Blackwell is a master of irony when it comes to romantic entanglements. His best and most successful songs have all tended to take this approach and give something of a unique and distinctive angle to his songwriting.
Jim McBride is one of Nashville's many faceless songwriters. In a career spanning more than 40 years he's penned six No. 1 hits and had his songs included on more than 100 albums. Among his most notable successes are Rose In Paradise (Waylon Jennings); Bet Your Heart On Me (Johnny Lee), Chasing That Neon Rainbow, (Who Say) You Can't Have It All, Chattahoochee (Alan Jackson) and A Bridge That Just Won't Burn (Conway Twitty). Despite all of this success, he remains very much an unknown to all but the most discerning and inquisitive music lovers.
Originally from Huntsville, Alabama, Jim grew up in a house filled with music from his mother's radio. He absorbed every note of every country song he heard and began writing songs at an early age. At 21, he traded a pistol for his first guitar and took lessons from his uncle. He eventually contacted another songwriter from North Alabama, the legendary Curly Putman, to get advice and guidance. Curly encouraged Jim to continue to write and send his songs to Nashville.
In 1972 a recording studio opened in Huntsville and Jim met Roger Murrah, Nelson Larkin, and Earl Thomas Conley. Larkin started bringing songs to Nashville and made a connection with Andy Williams' company, Barnaby records. Signed to Kirkwood Music, Jim had several songs including I Just Don't Feel At Home In Your Arms Anymore, Next Thing I'll Remember and Cost Of Love Is Getting Higher, the latter a co-write with Roger Murrah, included on the Hagers 1972 album, MUSIC ON THE COUNTRYSIDE.
At the time, the identical twins were regulars on the Hee Haw TV show and for several weeks they performed one of Jim's songs on the show. Encouraged by both Murrah and Bobby Bare, Jim continued to send his songs to Nashville, but failing to get any of them recorded, he became discouraged and turned his back on music for a time and continued to work for the United States Post Office.
He put his guitar aside for three years, then a mutual friend told Jim that Curly Putman had mentioned he thought he could have made it if he'd moved to Nashville. Around the same time, Roger Murrah called him to say that he was back in Nashville writing for Jerry Foster and Bill Rice. Retrieving his guitar from a closet, Jim began making regular trips to write with Roger. Over the next couple of years he gained a handful of album cuts, but what he really needed was that all-important big-selling single.
That finally happened in 1980 when Conway Twitty recorded A Bridge That Just Won't Burn for his 1980 album REST YOUR LOVE ON ME. Released as the first single from the album, it climbed to No. 2 on the country charts and was the impetus that Jim needed to quit his job at the Post Office and in 1981 move to Nashville to become a full-time songwriter.
The move proved to be more than fruitful. By the end of 1981 Jim was celebrating his first number one as a songwriter, when Johnny Lee took Bet Your Heart On Me to the top of the country charts. But then he didn't get another hit for six years, though there were numerous album cuts including Dixie Boy (Alabama 1983), Whose Heartache Is This Anyway (Reba McEntire – 1985) and I'm A Survivor (George Jones – 1987).
Publisher Charlie Monk and CBS Songs bought his contract from Jerry Foster and he started to get hit singles again. Mickey Gilley took Your Memory Ain't What It Used To Be to No 12 in 1986, then the following year Waylon Jennings took the much-recorded Rose In Paradise to No. 1. More album cuts by Johnny Paycheck, Jerry Lee Lewis, Johnny Cash, Crystal Gayle and Randy Travis helped to cement his reputation amongst Nashville's finest country songwriters.
Jim always leaned towards the traditional themes of country music in his writing and it proved the perfect fit when he met and started writing with an aspiring young singer named Alan Jackson in 1989. Three of their co-writes—She Don't get the Blues, Short Sweet Ride and Chasin' That Neon Rainbow—were featured on Jackson's major label debut album, HERE IN THE REAL WORLD released in the summer of 1990. Chasin' That Neon Rainbow, in my opinion, the best song on the album, became the fourth single and reached No. 2 on the country charts. Semi-autobiographical, the song was inspired by both writers early years experiences of playing honky-tonks and seeking success in the music business.
The partnership with Jackson was to prove highly lucrative for McBride over the next few years as they collaborated on such major hits as (Who Says) You Can't Have It All, Someday and the smash Chattahoochee, which was the 1993 Song of the Year for the Country Music Association, ASCAP and American Songwriter Magazine, as well as Billboard Magazine's most performed song of the year.
In addition to those major hits, Jackson also recorded several more of their co-writes on his albums, including That's All I Need to Know, Tropical Depression, If It Ain't One Thing (It's You), Hole in the Wall, If I Had You and the clever Buicks to the Moon. Jim also wrote What I Meant To Say (Wade Hayes No. 5, 1996), A House With No Curtains (Alan Jackson No.18, 1998) and Angels In Waiting (Tammy Cochran No.9, 2001) plus The Road Home and Southern Justice both album tracks by Travis Tritt.
Jim McBride has accumulated more than 100 album cuts, 18 top 40 singles, ten top 10 singles and six number one hits. In all, his songs have been recorded by more than 80 major label artists including Trace Adkins, Crystal Gayle, Diamond Rio and Lonestar. His songs have been on over 60 million albums sold. He has continued to write and have success over the years and has stayed active in the songwriter community. He currently is serving on the Board of the Nashville Songwriters Foundation. His other notable achievements include the Creator Award from the Alabama Music Hall of Fame in recognition of his contributions to the musical heritage of his home state. He also received an Academy of Country Music Song of the Year nomination for Angels In Waiting by Tammy Cochran. Numerous ASCAP and other organizational awards have been bestowed upon Jim McBride throughout his career.
Walt Aldridge is one of country music's most prolific and successful songwriters of the past 35 years. He has had more than 300 of his songs recorded by virtually every major country act including Reba McEntire (The Fear Of Being Alone), Ronnie Milsap ((There's No) Getting' Over Me), Tim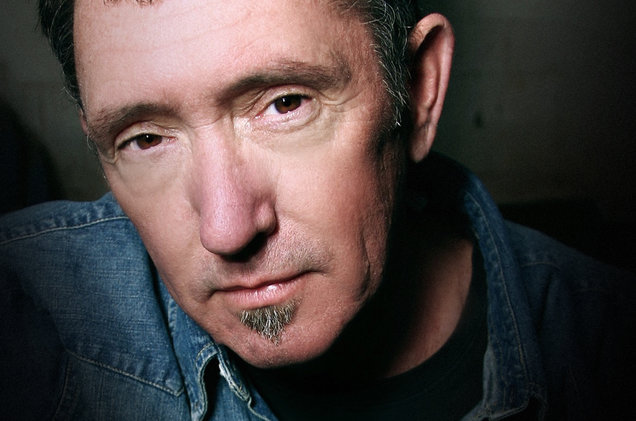 McGraw (Some Things Never Change), Ricky Van Shelton (I Am A Simple Man) and Conway Twitty (She's Got A Single Thing In Mind). He spent several years as a staff engineer at Fame Studios in Muscle Shoals and as an independent engineer in Nashville, restricting his songwriting to a part-time 'hobby' outside of his studio work.
In the late 1980s he sang lead vocals in the band The Shooters, a country band which charted seven singles for Epic Records.
James Walton 'Walt' Aldridge, Jr. was born on November 12, 1955 in Florence, Alabama. Following graduation from the University of North Alabama (UNA), he worked at Fame Recording Studio in Muscle Shoals, Alabama as a producer, songwriter and back-up musician. In the early 1980s he moved to Nashville to continue as an independent engineer, working on some 200 records. His engineering credits include, projects for such diverse act as Billy Ray Cyrus, Peter Cetera, Dobie Gray, Lacy J. Dalton, Darryl Worley, Terri Gibbs, Kate Campbell, Jason Sellers, Alabama, Blessed Union of Souls, Clarence Carter, Jerry Reed, Wild Cherry, The Gatlin Brothers, Lou Reed, Gus Hardin, Mac Davis, Billy Oceans, Marty Stuart, Heartland, Tony Joe White, Mac McAnally, Vern Gosdin, Marie Osmond and Wilson Pickett.
He was struggling to make his mark as a songwriter and was helped considerably in his quest by Tom Brasfield, who had moved to Nashville from Alabama in the early 1970s and had enjoyed some notable successes. They started co-writing around 1980, and one of their first collaborations, (There's No) Getting' Over Me, recorded by Ronnie Milsap, became a huge country-pop crossover hit, reaching No. 1 on the country charts and No. 5 on the Pop charts in 1981. It was the first single that Walt Aldridge had written and started a long run of hits that has remained unbroken. That success was followed by She's Steppin' Out (Con Hunley – 1981), Till You're Gone (Barbara Mandrell – 1982), I've Got A Bad Case Of You (Marie Osmond – 1982), The High Cost Of Loving (Exile – 1983), Holding Her And Loving You (Earl Thomas Conley – 1983), Anybody Else's Heart But Mine (Terri Gibbs - 1983), She Sure Got Away With My Heart (John Anderson – 1984) and One Owner Heart and Doncha (T.G. Sheppard – 1985).
In 1986 Walt helped organise The Shooters, a five-piece country band comprising Gary Baker (bass guitar), Barry Billings (guitar), Chalmers Davis (keyboards), Michael Dillon (drums) with Walt on lead vocals and guitar. Signed to Epic Records the band released seven singles, the most successful being Borderline and If I Ever Go Crazy, both of which made the country top 20 in 1988-89. They also released two albums, THE SHOOTERS and SOLID AS A ROCK before disbanding in 1990.
During this time, Walt was still enjoying some notable successes as a songwriter with In Over My Heart (T.G. Sheppard – 1987), Crime Of Passion (Ricky Van Shelton – 1987), She's Got A Single Thing In Mind (Conway Twitty – 1989) and Never Say Never (T. Graham Brown – 1989) plus the Shooters hit singles.
The 1990s were to prove even more productive for him, both as a songwriter and also spreading his wings into production. Among his most notable hit songs were See If I Care (Shenandoah – 1990), Leave Him Out Of This (Steve Wariner – 1992), I Sure Can Smell The Rain (BlackHawk – 1994), Fear Of Being Alone (Reba McEntire – 1996), Deep Down (Pam Tillis – 1996), Like There Ain't No Yesterday (BlackHawk – 1996) and Whatever Comes First (Sons Of the Desert – 1997).
(There Ain't) No Gettin' Over Me was ASCAP's most performed country song in 1982 and in the top 5 in 1983. Holding Her and Loving You was named song of the year by the Nashville Songwriters Association International. In 1992, the Alabama Music Hall of Fame awarded Aldridge with a bronze star in their Walk of Fame. He has been the recipient of over 20 gold and platinum RIAA certifications in recognition of outstanding sales. He has been awarded 7 number one record CMA certificates and over 30 performance awards from the American Society of Composers, Authors and Publishers. He has written or co-written 56 top 40 songs on the Billboard country charts and twice been named one of their top 10 writers of the year. His work spans a wide spectrum of music, including the techno-pop song My Love Is Chemical which was recorded by Lou Reed as part of the soundtrack for the movie White Nights, starring Gregory Hines and Mikhail Baryshnikov.
Although his primary focus has been songwriting, he has found time to lend his management skills to Fame and Rick Hall Publishing and Fame Productions and a co-publishing venture with EMI Music called Waltz Time Music. Additionally, he is becoming more and more involved with production. His credits include Lacy J. Dalton, Marty Stuart, Linda Davis, T.G. Sheppard, Fish Heads and Rice. His daughter, Hannah Aldridge is also making her mark as an Americana singer-songwriter with several acclaimed albums to her credit and successful UK tours.
Tim Nichols has been penning hit songs since 1990. His most successful songs include Live Like You Were Dying (Tim McGraw), Heads Carolina, Tails California (Jo Dee Messina), I'll Think Of A Reason Later (Lee Ann Womack), The Man I Want To Be (Chris Young) and Brotherly Love (Keith Whitley & Earl Thomas Conley). Alongside his songwriting, he was also a founder member of the duo Turner-Nichols with Zack Turner.
He was born on August 5, 1958 in Portsmouth, Virginia, but his family moved between there and Springfield, Missouri. While in college, he pursued a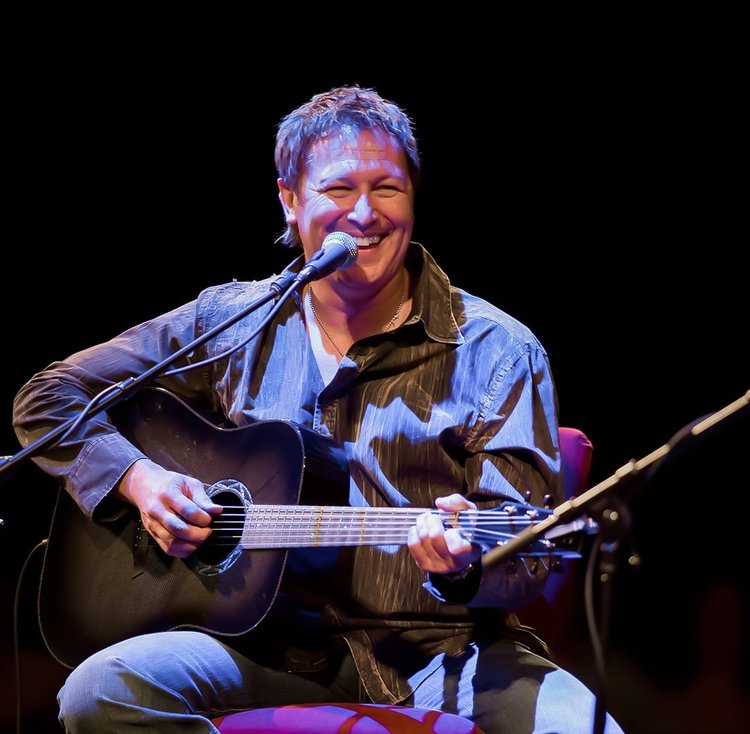 broadcasting major, although the college soon dropped their programming. From there, he went to manufacture buckets for the fast-food chain KFC. In his teens he had started taking guitar lessons as well, and soon founded a band which played locally. His guitar teacher recommended him to a man who told Nichols that he could find a record deal. The man was a scam artist, however, and Nichols had to take out legal action to reclaim his money. After this experience, he was featured in TV programme 60 Minutes exposé about Nashville scam artists, and helped his local band gain exposure.
Later on, Tim and his band moved to Nashville, and by 1984 he had signed a publishing contract with a company owned by Ronnie Milsap. He was encouraged to co-write and attend Writers' Nights. His first recording as writer was with This Time Last Year, a co-write with Jon Vezner, which Ronnie Milsap recorded in 1987. At a Writers' Night at the Bluebird Café, Tim met Zack Turner and the pair soon began writing together. One of their collaborations, I'm Over You was recorded by Keith Whitley, whose rendition was a top 5 country hit shortly after his death in 1989.
By the early 1990s, Tim had several more chart singles as a songwriter, including Milsap's All Is Fair In Love And War, Billy Dean's Tryin' to Hide A Fire In the Dark and another posthumous release from Whitley, Brotherly Love (a duet with Earl Thomas Conley). Also there were numerous album tracks including If I Were A Drinker (Travis Tritt) and She Likes It Too (Alan Jackson).
Tim and Zack played a few club dates in Nashville as Turner-Nichols and were signed to BNA Records in 1993. They released three singles of which only Moonlight Drive-In and She Loves To Hear Me Rock, were minor country hits coinciding with the release of an eponymous titled album. By early 1995 they both decided to concentrate on their more lucrative songwriting. Tim soon emerged as one of the most successful Music Row writers of the late 1990s with such memorable hits as You're Not In Kansas Anymore and Heads Carolina, Tails California (both Jo Dee Messina), (This Ain't) No Thinkin' Thing (Trace Adkins), I'll Think Of A Reason Later (Lee Ann Womack) and I'd Rather Ride Around With You (Reba McEntire),
In 2004, Tim co-wrote Tim McGraw's Live Like You Were Dying, which stayed at No. One for ten consecutive weeks. In addition to breaking a 30-year record, Live Like You Were Dying won the Grammy award for Best Country Song in 2005. It also won the Song of the Year award from the Country Music Association, Academy of Country Music, BMI Country Awards, ASCAP Country Awards, Billboard and the Nashville Songwriters Association International. It is the only song to have won every major song award that is presented for country music. That song was replaced at No 1 by Girls Lie Too (Terri Clark), which Tim also co-wrote.
Some of Tim's more recent hit songs include That'd Be Alright (Alan Jackson), A Baby Changes Everything (Faith Hill), She Only Smokes When She Drinks (Joe Nichols), The Man I Want To Be (Chris Young) and I Got The Boy (Jana Kramer).
Feeling the importance of giving back to the community and the industry, Tim Nichols has served on the Board of Directors of the Country Music Association, the Nashville Songwriter Association International, and the High Hopes Preschool and Pediatric Therapy Clinic, which serves children with special needs in Nashville and surrounding counties of middle Tennessee.
When not on Music Row in pursuit of his next hit, Tim enjoys finding inspiration by traveling with his wife Stacie Standifer. Out of their travels Tim developed, From A Songwriters Camera, a collection of images that speak visually with the same heart, intensity and voice as his songs. Whether visually through photography or sonically through music, Tim says he loves "the process of creating" and looks forward to the images and songs yet to come.
The Nashville Songwriters Hall of Fame Gala is one of the music industry's premier events of the year. The evening features tributes and performances by the inductees' of their songs by special guest artists. In recent years artists such as Garth Brooks, Jimmy Buffett, Ronnie Dunn, Emmylou Harris, Alan Jackson, Tim McGraw, Thomas Rhett, Blake Shelton, Marty Stuart, Taylor Swift, Josh Turner and Trisha Yearwood have performed at or participated in the event. Fellow songwriter organization the Nashville Songwriters Association International also participates in the evening by presenting its annual awards for the year's Best Song, Songwriter and Songwriter/Artist, as well as the Top 10 "Songs I Wish I Had Written" as determined by their professional songwriters division.
Induction into the Nashville Songwriters Hall of Fame is one of the nation's most highly prized songwriting achievements. Since 1970, the Hall has enshrined more than 200 of the greatest writers from all genres of music ever to put words to music in Music City, including such luminaries as Bill Anderson, Bobby Braddock, Garth Brooks, Felice & Boudleaux Bryant, Johnny Cash, Don & Phil Everly, Harlan Howard, Kris Kristofferson, Loretta Lynn, Bob McDill, Bill Monroe, Willie Nelson, Roy Orbison, Dolly Parton, Dottie Rambo, Jimmie Rodgers, Fred Rose, Don Schlitz, Cindy Walker and Hank Williams. Operated by the non-profit Nashville Songwriters Foundation, the Hall of Fame is dedicated to honouring Nashville's rich legacy of songwriting excellence through preservation, celebration and education. More information is available at: http://www.nashvillesongwritersfoundation.com/.
Hall of Fame Induction Photo by Bev Moser
(l-r) Buddy Cannon representing NaSHOF inductee Vern Gosdin; NaSHOF inductees Tim Nichols, Walt Aldridge and Jim McBride; Gentry Blackwell representing his father NaSHOF inductee Dewayne Blackwell and NaSHOF executive director Mark Ford.