Singer, songwriter, guitarist Michael Johnson passed away on July 25, 2017 at his Minneapolis home following a lengthy illness. He was 72. He came to the forefront in the late 1970s with his soft-pop hits Bluer Than Blue and This Night Won't Last Forever. Ten years later he made quite an impact in country music with the chart-topping Give Me Wings and The Moon Is Still Over Her Shoulder. Weaving inspiration from classic American songsmiths with strong roots in folk, country and popular standards, Michael Johnson built a large and loyal live following which grew every time he strapped on his guitar and stood centre-stage. Though he enjoyed commercial chart success, he never followed trends or courted radio playlists, but relied on his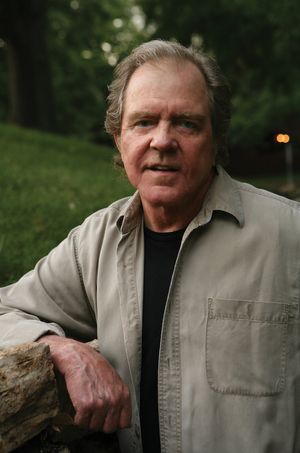 undoubted and unique skills as a singer, guitarist and performer in a career that stretched back to the early 1960s.
Michael Johnson was born on August 8, 1944 in the small town of Alamosa, in the south-central part of Colorado and grew up in Denver. When he was 13, he and his older brother Paul, taught themselves to play guitar. In 1963 Michael enrolled at Colorado State University to study music. Whilst there he won a national talent contest sponsored by Columbia Records and Chicago radio station WHN, the prize being a recording contract with Epic Records. Epic released Hills, written and sung by Johnson, as a single, which according the singer sold 23 copies and earnt him 11 cents in royalties. Despite this, he dropped out of college and began extensive touring of clubs and colleges, finding a receptive audience everywhere he went.
In 1966 he travelled to Barcelona, Spain to expand his guitar technique at Liceu Conservatory studying with the eminent classical guitarists Graciano and Renata Tarrago. Shortly after his return to America he lived in a garage in Bel Air with Steve Martin and Gary Mule Deer, this led to him joining Randy Sparks (from the New Christy Minstrels) to form The New Society with tours in the Far East and across America. When that band broke-up in
1967 he joined the Chad Mitchell Trio, alongside John Denver, another young singer-songwriter. The Trio morphed into Denver, Boise & Johnson (with David Boise). Michael and John spent much time co-writing during this period, their best-known collaboration being Circus which was recorded by Mary Travis (from Peter, Paul & Mary) and John Denver.
When the trio came to an end, Michael made a complete career change taking on a major role in the off-Broadway production of Jacques Brel Is Alive And Well And Living In Paris. The show played theatres in New York City, Los Angeles and Chicago over the next year. In 1971 he moved to Minneapolis, where he gained a loyal following for his music as he regularly performed in coffee houses and small intimate listening venues. The following year he signed a recording contract with Atco Records and released his first solo album THERE IS A BREEZE in 1973. It was recorded in New York and Toronto and co-produced by Peter Yarrow (Peter, Paul & Mary), Chris Dedrick and Phil Ramone (who would later successfully produce Billy Joel and others). Despite becoming a big seller in the Minneapolis-St. Paul area, Michael wasn't enamoured by the album, justifiably believing it was somewhat over-produced and not a true reflection of his somewhat laid-back, intimate performing style.
He formed his own Sanskrit label in 1975 and released two self-produced albums FOR ALL YOU MAD MUSICIANS (1975) and AIN'T DIS DA LIFE (1977) both recorded in Minneapolis. He was working extensively on the local music scene in a folksy, singer-songwriter vein, occasionally venturing out of state to play small venues in cities like Chicago.
Two of his songs attracted the attention of singer Gene Cotton, resulting in a meeting with Nashville publisher-producer Brent Maher. Working with noted session guitarist Steve Gibson, Maher co-produced Michael's recordings of Bluer Than Blue and Almost Like Being In Love, in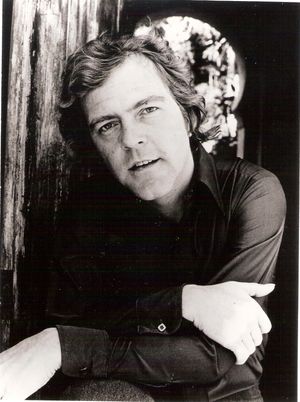 February 1978, resulting in a contract with EMI-America. Both songs were in the then current fashionable soft pop-rock vein with the former topping the American Adult Contemporary chart and making number 12 on the pop charts, whilst the latter, a revival of an old Frank Sinatra tune from the 1940s, became a top 40 pop hit.
This led to the release of THE MICHAEL JOHNSON ALBUM in the summer of 1978. A polished and smooth pop-rock album, it featured the hit singles, plus a third single, When You Come Home, which failed to chart. Michael was back in Nashville's Creative Workshop Studios during December 1978 and January 1979 recording a second album, DIALOGUE for EMI-America. This featured a stunning version of This Night Won't Last Forever which made the American top 20 in the autumn of 1979.
It was around this time that Michael made his first visit to the UK, a promotional visit tied in to the UK release of the album. That was the first time I met and interviewed him and found him to be a soft-spoken gentleman, very humble and genuinely surprised at his current chart success in America. Though he gained favourable reviews for his music and regular radio plays, he failed to make the UK charts. I'll Always Love You, one of the songs from DIALOGUE, proved to be successful across Europe, leading to Michael making more trips across the Atlantic.
A third album, YOU CAN CALL ME BLUE, was released in late 1980. The title song became Michael's last American pop hit, reaching a lowly 86 on the charts. EMI were determined and released the singles Very First Timed, After You and You're Not Easy To Forget, without success. Another album, HOME FREE, was released in 1981, but failed to make an impact.
Despite this, Michael was still performing and touring regularly, though the majority of his gigs did tend to be around his Minneapolis home. It was to be almost two years before he returned to the studio, He owed EMI-America a final album to fulfil his contract and this time he travelled to White Plains, New York at Minot Sound studios to work with co-producers Michael Colina and Ray Bardani. The resultant album, LIFETIME GUARANTEE, was a little heavier in style and sound, but lacking little or no promotion by EMI disappeared without trace.
Michael probably thought that at almost 40 years of age his time in the spotlight was almost certainly over and done with. He still had a career as a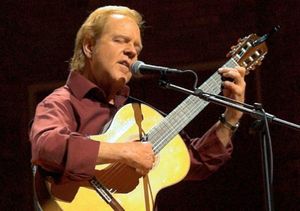 touring singer-songwriter, and with those pop hits under his belt, an audience that would continue to come out and see him, some out of curiosity, but many long time dedicated fans.
In the meantime, Brent Maher had struck gold in Nashville on the country music scene in 1982, when he discovered the Judds and gained them a recording contract with RCA/Curb. He produced all ten of the mother-and-daughter duo's albums and also wrote several of their number one hits.
This gave him clout in Nashville and he urged Michael Johnson to return to Music City for recordings. In August 1985 Michael returned to the Creative Workshop studios and recorded a pair of duets with singer Sylvia, who had been enjoying much country-pop crossover success since 1980. I Love You By Heart, released on RCA that November climbed to number 9 on the country charts. Ironically, it was to be Sylvia's last top 10 hit.
Meanwhile Michael signed a solo contract with RCA and in October was back in the studio to record the seasonal song There's A New Kid In Town, which was rush-released in December for the Christmas market, but failed to make an impression. The following February he returned to the studio for an album session, resulting in the release of WINGS, his first RCA album in May 1986.
The first single from the album, Gotta Learn To Love Without You, reached number 12 on the country charts, followed at the end of the year by Give Me Wings, which became his first number one hit. A third single, the captivating Hugh Prestwood song, The Moon Is Still Over Her Shoulder, also climbed to the top of the country charts in early 1987 and suddenly the one-time folk singer turned soft pop-rock hit-maker was a country star.
By this time Michael had moved to Nashville to be at the heart of the country music scene, not that he hung around Music City, as he seemed to spend a lot of his time out on the road, playing to his new-found country audiences and still performing at the intimate coffee houses and listening rooms. He didn't get back into the studios until the end of 1987, so a fourth single, Ponies, was lifted from the album but only reached number 26.
Crying Shame marked a return to the top 10, reaching number 4 but This Time Of The Year, a seasonal single, failed to chart. In January 1988 he was in the studios for some lengthy sessions to complete enough tracks for THAT'S THAT, his second RCA album, including It Must be You, a duet with Juice Newton. He made the country top 10 with Randy Vanwarmer's I Will Whisper Your Name and Hugh Prestwood's That's That, but a fourth single, the bluegrass-flavoured Roller Coaster Run (Up Too Slow, Down Too Fast), only reached number 52 in early 1989 and was to be Michael's final chart entry.
Though Michael didn't record any more tracks for RCA, they released THE BEST OF MICHAEL JOHNSON in 1990 including the song, Life's A Bitch (Then You Die) which he'd recorded at the end of 1987. Strangely RCA UK had released a compilation album LIFE'S A BITCH, the previous year, which also included the previously unissued Jacques Cousteau and Empty Hearts that had been recorded at the same session as the title song.
Michael had been suffering with some health problems, which probably explained both his lack of new recordings and chart success. In early 1991 he was fit and well and ready to resume his career when he signed with Atlantic Records. Working with Brent Maher and noted guitarist Don Potter he recorded a self-titled album that maintained his delicate folk-country style of music. Some of Nashville's finest musicians contributed including Sonny Garrish (pedal steel), Rob Hajacos (fiddle), Matt Rollins (piano), Paul Franklin (steel, ped-a-bro) and Kirk 'Jelly Roll' Johnson (harmonica), but sadly the album failed to make much of an impact.
Despite his lack of chart success, Michael was still an in-demand performer around the coffeehouse and listening room circuit. Along the way he became firm friends with Alison Krauss and Union Station. Alison had long been a fan of his music, and would often drop Michael's name during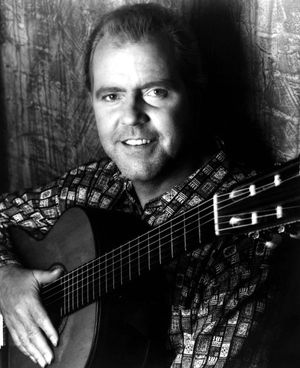 press and radio interviews. She told me on more than one occasion: "When I heard Michael Johnson, it changed my life. I have all of his albums on cassette tape When we start recording, I kind of always go through all my Michael Johnson stuff, because it gets me ready to record. Somehow he is always inspiring…"
In early 1995 Michael was signed to Vanguard Records and he self-produced DEPARTURE, a more rootsy album that featured members of Union Station along with Krauss on viola and background vocals, Pat Bergerson (acoustic guitar), Viktor Krauss (bass) and Stuart Duncan (fiddle). One of the songs, Cain's Blood, had been updated from the version that Michael had written and recorded back in 1971 and was covered by 4-Runner, a young country-gospel quartet, making number 26 on the country charts.
Michael was back in the studio in 1997, this time recording THEN AND NOW, for Intersound, a label renowned for signing acts no longer on a major label. It was mainly fresh recordings of some of his past successes with just a couple of new songs. He was joined by Union Station members Ron Block, Jerry Douglas and Dan Tyminski plus Stuart Duncan, Kenny Malone, Pat Bergerson and Michael 'Mike De' Johnson. Alison Krauss again played viola, sang background vocals and duetted on Whenever I Call Your Name, which was released as a single with promotional video.
For many years Michael had regularly played Writer's Nights at the famed Bluebird Café in Nashville. In 2000 he decided to record LIVE AT THE BLUEBIRD CAFÉ. Accompanied by 'Jelly Roll' Johnson (harmonica) and Suzanne Sherwin (harmony vocals) he presented a mix of his hits and self-penned songs in a laid-back setting that perfectly captured the essence of Michael Johnson the masterful troubadour performer.
A somewhat underrated guitarist, Michael's skill on his chosen instrument was at all times quite breath-taking with great tone, feel and nothing short of exciting. If he hadn't been such a distinctive vocalist, he could easily have made a good living as a guitarist and would often jump at the opportunity to be an accompanist, rather than centre stage. In 2005 he joined Afro-Cuban singer Roberto Blanco in the studio to record ALWAYS, an album in which he was accompanist to Roberto's vocals on a collection of romantic standards.
By this time Michael had moved back to Minneapolis. He underwent quadruple bypass heart surgery in 2007 and spent the best part of a year recovering. It wasn't too long though before he was back out there playing gigs, though not as extensively as in the past. He built up a friendship with fellow troubadour John Gorka, who introduced him to Eric Peltoniemi president of the St. Paul-based Red House Records.
Impressed by the new songs that Michael had been working on, he wasted no time in getting him into the studio to record MOONLIT DEJA VU. Released in 2012, it was to be his final album. With uncluttered arrangements featuring Michael's acoustic guitar and vocals assisted by local Minneapolis musicians it is a beautiful album, filled with emotively-sewn lyrics, gorgeous vocals and perfect musicianship.
The making of the album coincided with Michael having recently 'found' his daughter, Truly Carmichael. She was adopted when she was four days old, and Michael had spent years looking for her. They finally reconnected in 2009 and discovering that she was a classically trained singer, he invited her to sing on the poignant One Mile Apart.
Stylistically, Michael Johnson had been all over the map during his long career, ranging from folk to pop and soft rock to country. But no matter what kind of music he recorded, he maintained a mellow, pleasant tone that served as his hallmark. A gifted songwriter his songs were covered by a diverse mix of performers including Alison Krauss (Empty Hearts), Suzy Bogguss & Chet Atkins (When She Smiled At Him), Karen Taylor-Good (One Mile Apart), the Persuasions (Cain's Blood), the Kendalls (Central Standard Time) and Leo Kottke (Eggtooth).
He also took on the role of music journalist contributing The Solo Performer column for Performing Songwriter magazine from 1993 – 1998. But it is Michael Johnson's musical legacy that will live on in the memory. On stage he was humorous and engaging. He was quiet, yet strong. I can best describe Michael Johnson's sweet, lilting vocals as comforting and charming. The character he embodied was everything that's good about country and folk music … his effortless tenor and eclectic melodies carried his lyrics straight to your heart. As a songwriter he was a true craftsman and his songs will never go out of style. He was disdainful of trends and hype, and above all, valued the art of songwriting and performance.