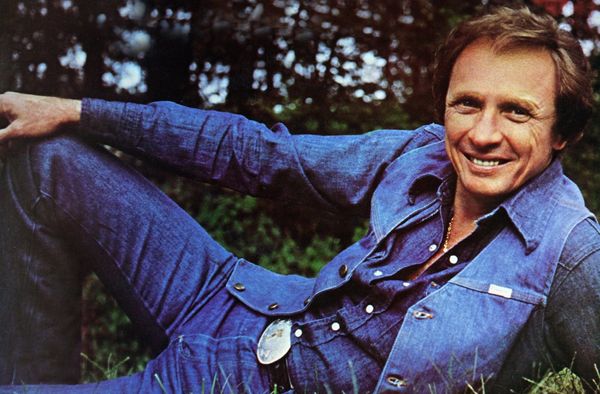 Mel Tillis, one of the truly major multi-talented entertainers of country music, passed away on November 19, 2017 at Munroe Regional Medical Center in Ocala, Florida. He was 85.
Tillis initially made an impact as a songwriter, penning hits throughout the 1950s and 1960s for Webb Pierce, Ray Price, Bobby Bare, Little Jimmy Dickens, Stonewall Jackson, Kenny Rogers & The First Edition and many others. Though he was a popular club act in Florida in the mid-1950s and started recording in Nashville in 1958, it was not until the early 1970s that he really made an impact as a performer in his own right. Following hits with such self-penned songs as Heart Over Mind, Commercial Affection, I Ain't Never, Good Woman Blues, Burning Memories, and touring with a superb modern honky-tonk styled band, he was named the CMA's 1976 Entertainer of the Year.
Though he suffered a life-long stutter, and even named his autobiography Stutterin' Boy, he successfully turned his speech impediment to good use, becoming, unbelievably, an in-demand guest on all of the American TV's top chat shows. Also, he made his mark as an actor, appearing in such movies as WW And The Dixie Dance Kings and Uphill All the Way. Not having scored any major hits since the mid-1980s, in his later life the Country Music Hall of Fame member became better known as the father of Pam Tillis.
Lonnie Melvin Tillis, was born on 8th August, 1932, in Tampa, Florida. Growing up in nearby Tahokee, Florida, it is believed that his stuttering followed a bout of malaria he suffered at the age of three. Though he learned to play guitar in his early teens, he became a drummer in the high school band and also studied violin, but opted to become a footballer of some distinction. Following high school graduation, he joined the US Air Force. While stationed in Okinawa, Japan, he formed a group called the Westerners, which played local clubs. Following his military service he went to college and worked on the railroads. During this time he developed his songwriting and also appeared in local clubs. In 1956 he set off for Nashville with a batch of his songs, but found little success as either a writer or performer there, and soon returned to Florida. He did get signed with a music publisher, and within a year, Webb Pierce had not only recorded three of his songs, but taken I'm Tired, to number three on the country charts. Tillis moved back to Nashville, worked some road dates with Minnie Pearl and Judy Lynn, and was signed to Columbia Records.
Despite failing to score any major hits, he remained with the label for almost five years. He made the country charts for the first time at the end of 1958 with The Violet And The Rose, a self-penned song with a sad story line. This was followed by Finally and Sawmill, both of which saw chart action during the following year. He released many more singles for Columbia, but none of them made any impression on the charts. It was other singers who took his songs high into the charts.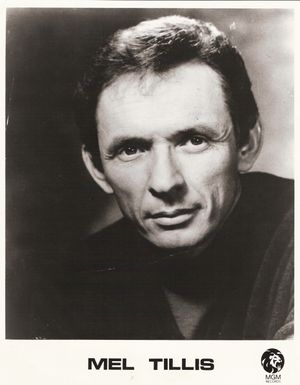 Mel Tillis has proved to be one of the most successful songwriters to have contributed songs to the honky-tonk style. Though he didn't come from Texas, the recognised home of most honky-tonk singers, his background was very similar. He was a southerner and came from a small town farming community and Saturday night was always dance night. The songs he wrote mostly catered for that kind of environment.
He came up with songs like I Ain't Never, Tupelo County Jail, A Thousand Miles Ago and Honky Tonk Song for Webb Pierce; Heart Over Mind for Ray Price and Ten Thousand Drums for Carl Smith. They were some of the very best honky-tonk songs ever written. In the late 1950s honky-tonk music began to decline. It had rolled throughout the decade, but now it was the turn of the soft crooners, and Mel Tillis had to alter his writing style.
He possessed the talent to write convincingly and commercially in diverse musical genres, writing everything from a saccharine-sweet, pop-style tune like Emotions, a big hit for Brenda Lee in 1960 to Detroit City, the country-pop crossover hit for Bobby Bare in 1963.
This song is rightly considered an all-time country classic. Co-written with Danny Dill, it is a poignant expression of the alienated southerner adrift in the industrial north.
Throughout the 1960s his success as a songwriter was unequalled. Webb Pierce, Wanda Jackson, Charley Pride, Faron Young, the Stonemans, Waylon Jennings, Johnny Darrell all enjoyed chart runs with Mel's songs, while dozens more cropped up on albums. Jack Greene made the top of the country charts with All The Time in the spring of 1967, and the same year saw Waylon Jennings score with Mental Revenge, then Kenny Rogers scored a world-wide pop/country hit with Ruby Don't Take Your Love To Town.
A song about a crippled war veteran who couldn't maintain the affection of his restless young wife, the song fell into the Vietnam war years, though Tillis had always maintained that the song, based on a true story, concerned a Korean war veteran, and was written before the Vietnam conflict had made headline news. Whichever war it referred to, it was a moving song, and has been recorded by countless singers, both pop and country.
His own recording career was still very much in the doldrums. He was signed briefly with Decca, then the small Ric Records, until 1966 found him on Kapp (a Decca subsidiary). He now started making into the top twenty on a regular basis, breaking through into the top ten in 1969 with Who's Julie. By this time he had put together a band, the Statesiders, a modern honky-tonk group featuring fiddle and steel guitar.
He remained with the Kapp label for five years, releasing ten albums, all of which were of a consistently high standard. As a singer, Mel demonstrated a wide diversity. He proved that there are few better singers of heart songs. His vocal and instrumental approach represented a blending of traditional styles, occasionally revealing the influence of Hank Williams, Ray Price and Bob Wills, and even the earlier folksy styling of the hillbilly music of the 1920s and 1930s.
In 1970 he was signed to MGM Records and soon became a top ten regular. His first single for the new label, Heaven Everyday, was the beginning of a new era for Tillis. The song was written by Jerry Foster and Bill Rice, the hottest songwriting team in Nashville at the time. It had so far been the only song written by the pair that Mel had recorded, and it gave him a top ten hit. His next single, Commercial Affection, was a self-penned song, another top ten hit, and showed that Mel was no longer giving away his best songs.
Mel's third single for MGM, The Arms Of A Fool, was his first hit to be written by Ronal McCown, a songwriter who provided Mel with many more subsequent hit songs. Alongside his solo hits, he also duetted with Sherry Bryce, making the charts with Take My Hand, Living And Learning and Let's Go All The Way Tonight between 1971 and 1975.
At this time he landed a regular spot on Glen Campbell's Goodtime Hour television show. Previously Mel had made quite an impression on the syndicated Porter Wagoner TV Show, but this was different. Campbell was a big name popular country star and his show was televised nationally. Mel had already been successful at making his stutter work for him, but now his comedy sketches on the Campbell show threatened to overshadow his singing talent.
Mel has never allowed stutteri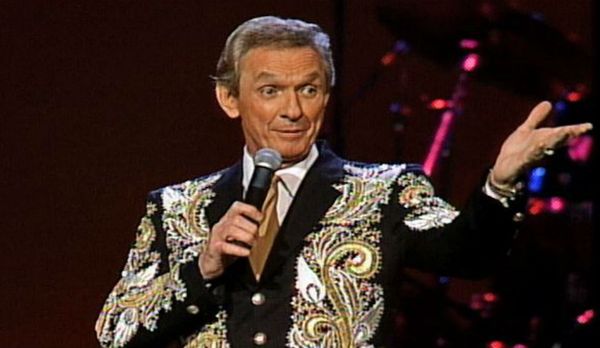 ng to worry him. As he often said on his shows: "I don't want anyone to feel sorry for me because I stutter. I make a good living at it!"
The success of the Glen Campbell Goodtime Hour series led to Mel becoming an in-demand TV personality. He appeared regularly on chat shows like the Mike Douglas Show and Dinah's Place (with Dinah Shore). Though it was his natural comedy that led to these bookings, he always insisted on having the Statesiders on hand so that he could show the TV viewers that he was a great singer as well as a funny man.
He was also hitting the top ten of the country charts with every release. Midnight, Me And The Blues, Stomp Them Grapes, Memory Maker, Best Way I Know How and Woman In The Back Of My Mind all hit the top five. By this time MGM, which had been one of Nashville's most successful labels, was suffering from financial and promotional problems. Many of the big country names were beginning to leave the label and so it came as no surprise at the end of 1975 when Mel didn't renew his contract.
He had enjoyed a good five years on the label, and right up until the end he was still enjoying big hits, hitting the top ten with Looking For Tomorrow (And Finding Yesterday) and Mental Revenge. Throughout, his albums had maintained a consistently high quality, keeping mainly to a straight country style, utilising a blend of honky-tonk and western swing with twin fiddles and steel guitar to the fore.
Having suffered in later years by MGM's lack of promotion, he signed with MCA at the beginning of 1976 and found that he had a label that was prepared to push him right to the top. And that's exactly what happened, and by the end of the year he had won the most coveted award in country music—Entertainer Of The Year.
His first single for the new label, Love Revival, reached No. 11 on the charts. The follow-up, Ken McDuffie's Good Woman Blues, reached the top, followed by Heart Healer, a strong up-tempo honkytonker. A revival of one of his old songs, Burning Memories gave him another top ten hit, followed by Jerry House's rocking I Got The Hoss and Ronal McCown's What Did I Promise Her Last Night, the latter a mid-tempo, string-filled ballad.
Regular television work, based more on his personality and comedy than his singing ability, had made Mel Tillis a well-known figure on the American entertainment scene. He had also been active for a number of years in films. His first film spot had been in the low budget comedy Cotton Pickin' Chicken-Pickers in the late 1960s. A few years later he landed a part in W.W. And The Dixie Dance Kings, and later appeared as a stuttering telegraph operator in The Villain, and played himself in the Clint Eastwood film Every Which Way But Loose.
In 1980 Mel joined the ever-growing number of country performers who signed with Elektra Records in Nashville. He teamed up with Nancy Sinatra for what turned out to be a sub-standard 1981 duet album and continued to score top ten country hits through to 1984.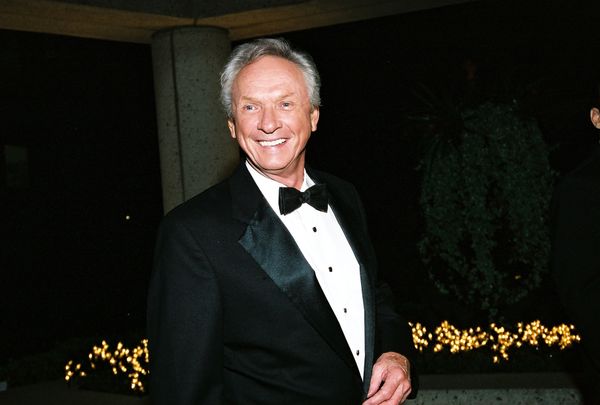 As his chart successes became less frequent, Mel concentrated more on road work, eventually settling down in Branson, Missouri in the early 1990s where he opened his own theatre and presented his own all-star daily country music show. His songwriting success continued with newer stars raiding his vast catalogue. Ricky Skaggs took Honey (Open That Door) and I'm Tired into the charts during the 1980s, and Holly Dunn scored with No Love Have I, Randy Travis picked up Diggin' Up Bones off Mel's 1985 album CALIFORNIA BLUES and George Strait revived Thoughts Of A Fool for his PURE COUNTRY soundtrack album.
In 2000 he teamed up with daughter Pam Tillis for the duet Waitin' On the Wind and two years later Pam recorded the album IT'S ALL RELATIVE: Tillis Sings Tillis, a collection of classic songs her father had written. Some 50 years after he'd first moved to Nashville, Mel Tillis finally became a member of the Grand Ole Opry in the summer of 2007. That same year he was inducted into the Country Music Hall of Fame.
Mel Tillis was a rarity in country music. In a career that spanned more than 60 years, he always remained loyal to the hard country tradition, yet always demonstrated a great versatility. He excelled in at least four key performing areas: singing, songwriting, comedy and showmanship. In all, the Country Music Hall of Fame member wrote more than 1,000 songs and in 2012 received a National Medal of Arts for bringing "his unique blend of warmth and humour to the great tradition of country music."