Maverick Festival 2017 - Preview
Finally British Summer Time has arrived, and for the passionate music fans amongst us, it's the time of the music festival. Each year more and more choices are listed on the calendar, and selecting which ones to attend becomes increasingly more difficult. Obviously we each have our individual preferences as to what we want from a music festival. Ideally, good weather is top of the list, but for Britain something of a lottery. The line-up of performers is also a major draw. But for me, the whole vibe of a festival is of equal importance.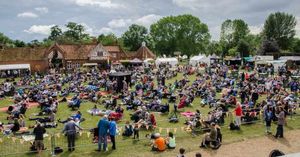 There's one festival that I return to year after year, not just for the music on offer, but for the overall experience of friendliness; from the warm welcome on arrival to the equally shared friendliness of the fellow music fans, who seemingly have continuous smiles of enjoyment on their faces throughout the festival.
The Maverick Festival, held the first weekend in July, is in my humble opinion, the best 'small' festival in the UK. A view shared by the Sunday Times, which lists Maverick amongst the Best Festivals of 2017. Similarly, the Daily Telegraph described it as 'One of the friendliest, most sincere festivals in England … fine music, great fun, delightful people in an idyllic setting.'
Held at the picturesque Easton Farm Park, near Woodbridge, Suffolk, this year the Maverick Festival celebrates its tenth anniversary. But as in previous years, there's no big fan-fare of a major bill-topping superstar. That's not the Maverick way. The Festival has thrived on bringing together well-known names from the Americana field whilst also introducing new and relatively unknown acts. Unlike other festivals, there is no 'headline' act, instead, the emphasis is on quality and eclecticism, which obviously appeals to the more dedicated music fans, many of whom have attended every year.
The diversity of the music on offer at Maverick should whet the appetite of the most discerning of music fans with its vibrant mix of Americana and roots music from both sides of the Atlantic, presenting music performances, film and workshops and featuring over forty different artists, across five stages indoors and out. As the Maverick Festival has grown in stature it has retained the original concept of being both a music fan-friendly, family-type festival with the emphasis on intimate settings rather than big, bold and garish.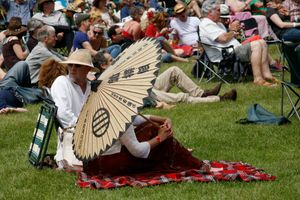 Well-established as a 'boutique' music festival, the location, at the Easton Farm Park in Suffolk could have been purpose built for an event like this. Historic barns and farm buildings give way to acres of rolling, verdant pastureland, framed by ancient oaks and willows. They provide a setting that harks back to the days when the Suffolk punches that roam the fields today would have tamed the land with their ploughs; a time when country music had its roots in the land.
There's a spacious camp site, bell tent meadow and tipi village, and a carefully selected range of delicious food stands catering to meat-eaters and vegetarians alike with pizza, paella and pasta, Mexican chilli, duck pancakes and crepes, hog-roast and hand-made hamburgers, cupcakes and gourmet milk shakes, all washed down with freshly squeezed lemonade and freshly ground coffee, local Suffolk cider and a selection of award-winning regional ales, wine and lager.
If you've not as yet attended the Maverick Festival, then this year is the one when you should really try and make the trip to rural Suffolk for what is arguably the best and most varied musical line-up in the Festival's ten year history.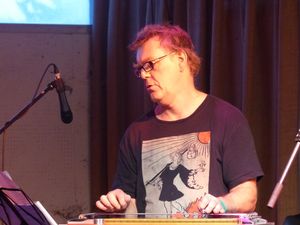 Veteran steel guitarist maestro BJ Cole, who has played alongside so many great artists at all ten Maverick festivals, will once again be leading his all-star band. Then there's the perennial favourite Stompin' Dave, who is sure to have those feet a tappin' and those voices raised high with his infectious mix of skiffle, hillbilly and country blues. Presenting a softer side will be the Black Feathers, who have also become Maverick favourites over the past few years along with the raucous Police Dog Hogan and the skilful New Essex Bluegrass Band.
Making first-time appearances at the Festival this year will be Justin Townes Earle, Albert Lee, Sierra Hull, Erin Rae, Sonia Leigh, Amy McCarley, and current folk darlings the Worry Dolls. Completing the varied line-up you have Amelia Curran, Annie Keating, Brooks Williams, Case Hardin, Dean Owens, Dennis Elsworth, Don Gallardo, Hank Wangford, Hannah Rose Platt, the Henry Brothers, the Hot Rock Pilgrims, Hymn for Her, Lachlan Bryan, Low Lily, Luke W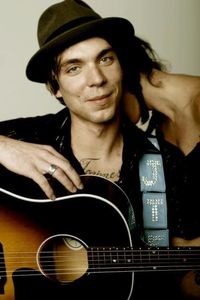 hitemore, Norton Money, Pepe Belmonte, Ramblin' Steve Gardner & Bill Steber, Roamin Jasmine, Royal Jelly, Southern Companion, Steamboat Union, Terra Lightfoot, the Black Sorrows, the Danberrys, the Fargo Railroad Co., the Life and Times of the Brothers Hogg, Tom Attah and Tom Parkes.
This year's Maverick Festival takes place from Friday June 30 through to Sunday July 2. There will be a main stage for the top acts running during the day on Saturday, plus four further stages inside the barns and other farm buildings. On Friday, the music begins at 5pm and runs till around 11.30pm. Saturday's programme begins at 11.00am and runs till 11.30pm and on Sunday, entertainment commences at 10.30am and runs till approximately 2.30pm.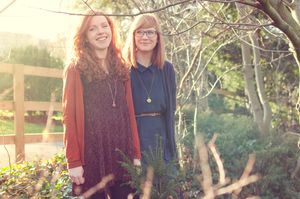 There is a range of different ticket options to suit everyone, from day-tickets to full weekend passes, with a number of accommodation options including nearby B & Bs, hotels, and the farm's own spacious, pastoral campsite and authentic tipi village. 
The brainchild of former drummer Paul Spencer, against all odds and numerous doubters, the Maverick Festival has continually delivered high quality, distinctive music that fits comfortably beneath the Americana umbrella. It remains an amazing event, full of excellent music and performers. It is fresh, vibrant and exciting and is without doubt a springboard for those acts that still place integrity and credibility above the growing craving for instant world wide fame and the greed of making lots of money.
To book tickets go to www.maverickfestival.co.uk