If you've not as yet attended the Maverick Festival, then this year is the one when you should really try and make the trip to rural Suffolk for what is arguably the best 'little music festival' in the UK. The line-up of acts this year is most impressive. In keeping with previous years, there's no massive major headline act, but instead a diverse bill of quality acts encompassing a wide range of country and Americana styles that the Maverick Festival has long been renowned for.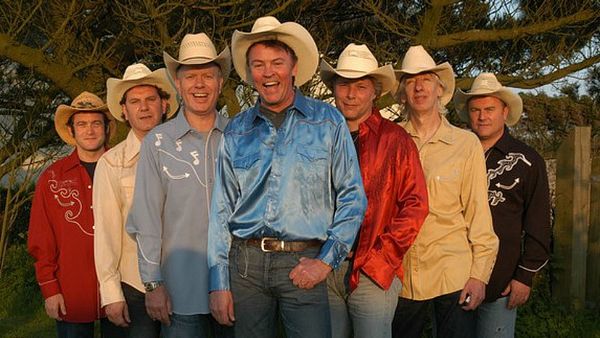 It was back in 2007 that Paul Spencer, the Maverick Festival promoter, contacted me with his vision to create a festival dedicated to Americana music. At the time I was editor and owner of Maverick magazine, which in those days had a reputation for supporting Americana music and the UK live music scene. Paul wanted to use the name 'Maverick' for his festival and wanted me and the magazine onboard. Having soaked up Paul's obvious enthusiasm, I was more than happy to not only endorse his plans but to become involved, mainly in an advisory capacity.
Over the ensuing years I've watched proudly as the Maverick Festival has grown in stature and I'm eagerly looking forward to the ninth one that once again takes place at the near perfect Easton Farm Park, near Woodbridge, Suffolk over the weekend July 1-3, 2016. Set amongst the picturesque Victorian farm buildings of Easton Farm Park, the site is nestled deep in the Suffolk countryside, yet only two hours from London.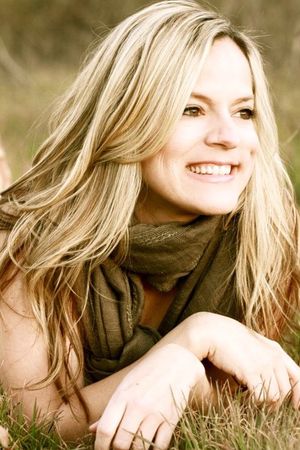 The diversity of the music on offer is sure to whet the appetite of the most discerning of music fans with its vibrant mix of Americana and roots music from both sides of the Atlantic, presenting music performances, film & workshops and featuring over forty different artists, across five stages indoors and out.
The highlight of the Festival is sure to be the special celebration of the fortieth anniversary of the Jimmie Rodgers Museum in Meridian, Mississippi. The famous 'Blue Yodeller', Jimmie Rodgers is the acclaimed Father of Country Music, his influence running a straight line from the 1920s to today's country and roots music via Hank Snow, Lefty Frizzell, Merle Haggard, Waylon Jennings, Clint Black, Garth Brooks through to Bob Dylan, Sam Outlaw, Eric Church, Chris Stapleton and a myriad of bluegrass and country music acts around the world.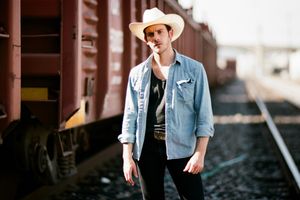 This special concert of Jimmie Rodgers' songs will be hosted by acclaimed Rodgers' interpreter Britt Gully, a singer-songwriter from Cow Creek, Mississippi. He grew up listening to Jimmie, Hank and Waylon and has an innate feel for true American music. For the last decade he's portrayed Jimmie Rodgers and sang his songs from New Orleans to New York and points in between to rave reviews. Recently Britt recorded an album, JIMMIE RODGERS' GUITAR, using Jimmie's original 1927 Martin guitar.
The Jimmie Rodgers show will be held on the Peacock stage on Friday night July 1, and along with Britt Gulley, Sam Outlaw, Robyn Hitchock, Ryan Cook, Jon Langford and others will perform a Jimmie Rodgers song accompanied by the Maverick house band, led by the illustrious BJ Cole & the Silver Spurs.
I can't think of a better way to begin the Festival and it will certainly lay a solid base for what's to follow over the next three days. I'm really looking forward to seeing Tex-Mex band Los Pacaminos. Something you won't hear too often: original British-created Tex-Mex and barroom honky-tonk music, with 1980s pop star Paul Young as one of the key singers. London-based Los Pacaminos have been around for around 20 years and I've been something of a fan almost since they first started out. Very much a 'live' band, lead vocals are shared by Drew Barfield (acoustic guitars), Jamie Moses (various guitars), Matt Irving (accordion, keyboards) and Paul Young (guitars, keyboards, bajo sexto, harmonica), presenting a varied vocal sound enhanced by a tangle of rich harmonies. Melvyn Duffy is on pedal steel, lap steel and Dobro, whilst Steve Greetham (bass) and Mark Pinder (drums) provide the solid rhythm.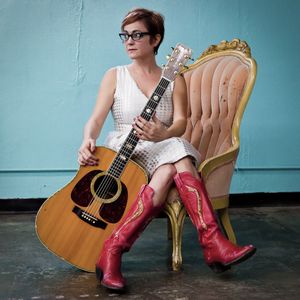 Also recognised for their live shows are the Hackensaw Boys, a string band from central Virginia. They have performed at premier US music festivals including Bonnaroo, Lockn', FloydFest, and the All Good Music Festival. In April 2016 the band released CHARISMO their first studio album in almost a decade. Contrasting nicely will be the acclaimed Nashville-based Wild Ponies, fronted by the singer-songwriting duo Doug and Telisha Williams. Making a welcome return to the Festival will be Gloucestershire's Black Feathers, comprising Sian Chandler and Ray Hughes with their distinctive mix of folk, country, bluegrass and blues.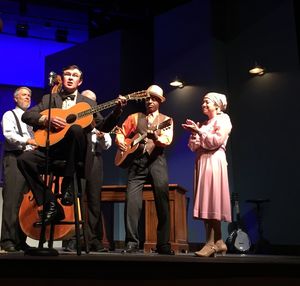 Once again this year's Festival turns the spotlight on some talented female singer-songwriters. Making her debut at Maverick will be Barbara Nesbitt, a stalwart of the Austin music scene. The Georgia-born made her UK debut last October selling out venues across the UK and returns this summer for an extended tour that includes an appearance at the Sevenoaks Summer Festival on June 25 and more dates in Scotland. Also making her Festival debut will be Oklahoma-born Carter Sampson who has that complete individuality of style that sets her apart when so many singer-songwriters blend together with nothing making one recognisably different from the next. She speaks her mind in her poetry, and is not afraid to set up a musical expectation that shifts gears in unexpected ways.
Making a return to the Festival will be southern soul singer Hannah Aldridge; then there's the amazing Amelia White, Canada's Lynn Hanson, Emma Swift from Australia, Christina Martin from Canada via Florida and Amanda Pearcey.
Another act I'm eagerly looking forward to seeing again is Sam Outlaw, one of the finest new trad-country acts to emerge in recent years. The California-based singer-songwriter successfully mines the mother lode of the American country myth, brings it back, and manages to diffuse it with the soul of West Coast country-rock as he crosses traditional country music and singer-songwriter sensibilities with romantic and humorous narratives.
Completing the line-up of performers will be Dan Walsh, Dan Webster, Daniel Meade, Debbie Bond, Flat Mountain Boys, Him For Her, Jon Wart Hannon, Jon Langford, Lucas King,  Luke Winslow King, Massy Ferguson, Peter Bruntnell, Roamin Jasmine, Robyn Hitchcock, Robert Vincent, Wizz Jones, Wild Jones, Vagaband, Small Town Jones, Tony Brook, Thomas & Teresa, the New Madrids, Sultans of String, Simon Stanley Ward, Ryan Cook, Rabble Chorus, Midnight Union Band and Dana Immanuel.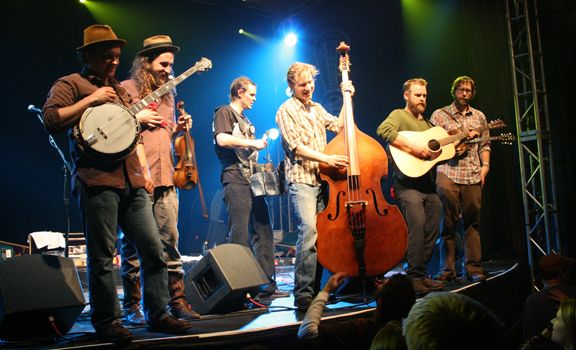 There will be a main stage for the top acts running during the day on Saturday, plus four further stages inside the barns and other farm buildings. On Friday, the music begins at 5pm and runs 'til around 11.30pm. Saturday's programme begins at 11.00am and runs 'til 11.30pm and on Sunday, entertainment commences at 10.30am and runs 'til approximately 2.30pm.
There is a range of different ticket options to suit everyone, from day-tickets to full weekend passes, with a number of accommodation options including nearby B & Bs, hotels, and the farm's own spacious, pastoral campsite and authentic tipi village—now with HOT SHOWER facilities.
Ranger £85.00 - Weekend ticket with admission to all stages and includes up to two nights camping Friday and Saturday.
Wrangler £65.00 - Weekend ticket with admission to all stages No Camping
Rustler £39.00 - Day ticket, Saturday only
Nighthawk £25.00 - Friday night only
Holy Roller £20.00 - Sunday only
Tenderfoot £15.00 - Children 10-15 yrs, under 10's go free
Tickets are available online from Ticketweb -
www.ticketweb.co.uk
or
Ipswich Tourist Office
St Stephens Church
St Stephens Lane
Ipswich
Suffolk
IP1 1DP
Telephone: 01473 258070 
The Regent Theatre Box Office
3 St Helens St
Ipswich
IP4 1HE
Telephone: 01473 433100 
Or by post by sending a cheque and SAE to 
Maverick Festival Productions
Easton
Woodbridge
IP13 0EJ