Maia Sharp - Reckless Thoughts
Crooked Crown 
****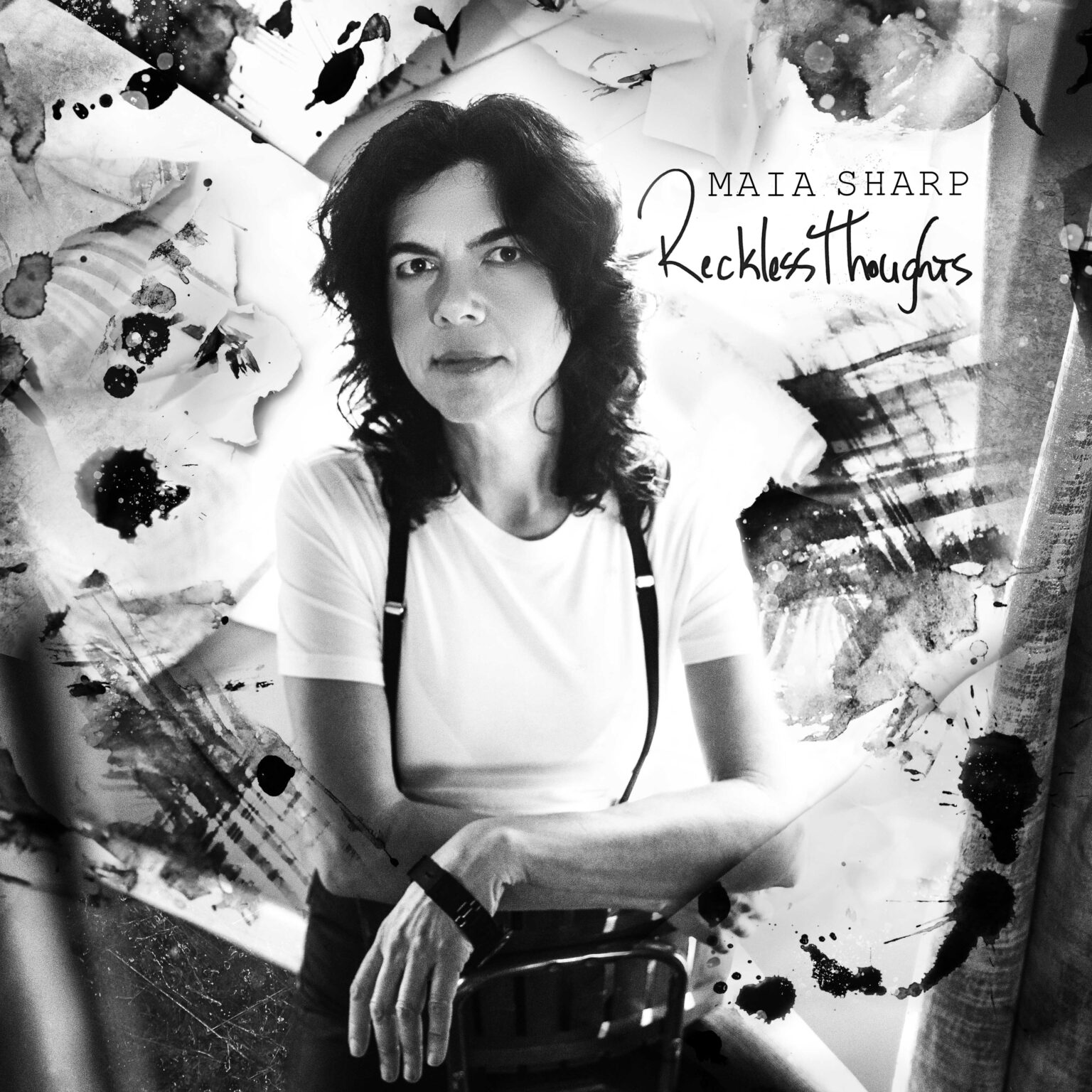 The ninth album from California-born-and-raised Maia Sharp, shows the artistic depth of the now Nashville-based singer-songwriter. What we have here is a beautiful piece of work: a collection of songs in a style that might best be described as classic pop. RECKLESS THOUGHTS is full of the signature turns of phrase and expertly crafted melodies that have made her a mainstay of the songwriting scene for so many years. Over the past 25 years her songs have been recorded by Cher, Bonnie Raitt, Trisha Yearwood, Art Garfunkel, Edwin McCain, Michelle Wright, Mindy Smith and many others. The soul of a poet, in the guise of a songwriter, creating music that is timeless, Maia has always had a gift for nostalgia and the kind of simple, effective songwriting that conjures a mood or memory. That talent was part of what made her such a success when she first entered the music business, and her knack for it is just as strong on this latest album. Her travels are reflected in her music and songwriting. Following a lengthy marriage break-up, she moved from the West Coast to the fertile music community of Nashville, where she recorded this self-produced collection at Resistor Studio, with owner/engineer Joshua Grange, who also contributes electric guitars and lap steel alongside her all-star band of Ross McReynolds and Will Honaker. 
Tenacity and hard-earned world experience are essential ingredients in RECKLESS THOUGHTS, which is as much a product of Maia's wisdom and years in the music industry as it is her ability to write a starry-eyed love song. Without her decades of involvement in the limelight of music, she could never have written a song like Old Dreams, the second single she shared ahead of the album's release, in which she exorcises old ambitions and looks to new pathways to explore. The feeling of change is a constant theme underneath the album's surface, whether through On A Good Day, a co-write with Kim Richey, with its state of interiority and self-reflection, and a constant re-examination of the past through the lens of imminent change, or the smooth reminisce of California, a strong allegiance to, and powerful love for the place that made her who she is and how it has completely shaped her life. 
Myriad themes thread through the deeply felt songs as Maia considers regret, impermanence, and the loss of self-identity. But the biggest juxtaposition in RECKLESS THOUGHTS is between two moods: optimism and jaded world-weariness, as evidenced by songs like She'll Let Herself Out and Everything You Need. The latter is a well-written, country-styled break-up song that brings to mind some of those classic Tammy Wynette heartbreakers. With the former, we hear her grappling with the idea of what it means to be exactly who she is, contradictions and stereotypes be damned as she breaks free from a situation or relationship. Kind, a co-write with Mindy Smith and Dean Fields is a funky, but simple reaffirmation of the need to care for others, a sentiment that has special relevance now, of course in this divisive time. 
Effervescent pop with Americana and country threads exploring themes of hope and change, Maia Sharp's music is a comfort, a reminder that we're not alone in the world. Love tends to envelop everything her voice touches as each track recharges the spirit in its own way, making this a welcome balm for strange days. 
August 2023