Kennedy Rose - Partners In Rhyme
First published in Country Music International, July 1994


An enduring songwriting duo has now become a successful singing partnership

With a name that sounds more like a brand of perfume than a band, Kennedy Rose is the latest Nashville-based duo to be making an impact in Britain, via radio plays and media attention with their latest album WALK THE LINE. As a songwriting team, Mary Ann Kennedy and Pam Rose have helped some of Nashville's biggest stars—including Restless Heart and Patty Loveless—score major hits. As session musicians they have sung harmonies on literally hundreds of recording sessions.

"I came to Nashville 20 years ago," explains Mary Ann, "and started working at Window Music soon afterwards. Pam came in a few years later, I think it was around 1979…"

"Oh, no!" butts in her partner. "I came here earlier than that, around 1976. I'd been working around Atlanta, singing and playing, and also doing a few things in Florida. Linda Hargrove told me I ought to be in Nashville, so I moved here."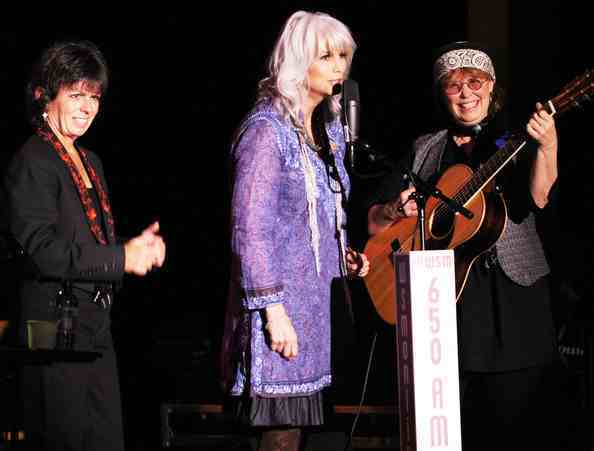 Pete Drake, who was the owner of Window Music, was one of the great developers of raw talent. Sadly, he has rarely received credit for his uncanny ability to spot a newcomer and then head them in the right direction. The late pedal steel guitarist's studio became a second home for aspiring writers and singers in Nashville, and his Window Music company published the first songs by many future country tunesmiths.

"I'm not sure when we first met, but I remember one day in Pete's studio, we just ended up on the same microphone," recalls Pam. "We found ourselves singing these intricate parts together without even thinking about it, and we looked at each other and said: 'Wow!'"

"After a while, Pam and I started writing together. We got several album cuts and a few minor hits, but I guess that the first really big one was Ring On Her Finger, Time On Her Hands for Lee Greenwood." This Grammy-nominated hit not only opened doors for Greenwood, being his first US Top 10 hit, it also brought a greater focus to Kennedy and Rose as talented, commercial songwriters. Since then, the pair have been at the forefront of bringing a woman's viewpoint to bear on country music, even in songs that have been written for and recorded by men.

"We never consciously set out to change things," explained Pam.

"But we did find that we had to work harder and come up with some really good songs, that said something a little different, to get anybody to listen to us. The experience of working in Pete Drake's studio was a great help, because we had both the means and the know-how to produce good demos."

In a town that still thrives on the old publishing formula of pitching songs to producers via demo tapes, Kennedy and Rose had a great advantage over the other songwriters slaving away in publishing offices dotted all over Nashville. Armed with a first rate musical education that started even before they hit Music City, they rapidly became known for having the best songwriting demos in town.

Pam Rose had already tasted some solo success. In 1977 she was signed to Capitol Records, then three years later moved on to Epic records, scoring a total of four hits in the country charts—the biggest hit, It's Not Supposed To Be That Way, featuring Willie Nelson on harmony vocals.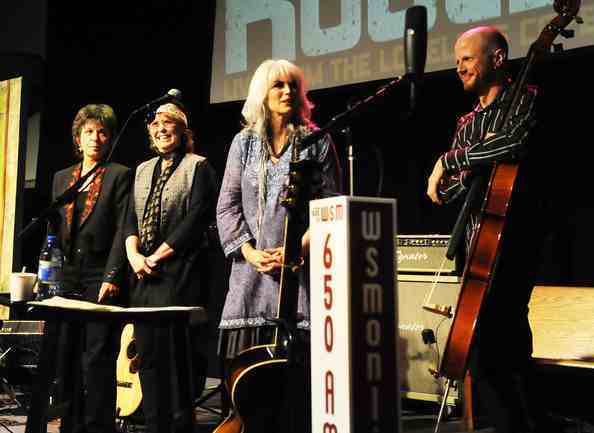 "You know about those records!" she exclaims with genuine surprise. "I didn't think anyone would know or remember them. I had aspirations of being a country singer back then, but it wasn't to be. Shortly after that we both teamed up with Marshall Chapman and Linda Hargrove to form Calamity Jane."

Signed to Columbia Records, Calamity Jane released one self-titled album in 1981 and a handful of singles. Due to other commitments, Mary Fielder and Linda Moore were recruited to deputise for Chapman and Hargrove.

"We had a lot of fun with Calamity Jane, but it was a little ahead of its time," Pam laughs. "I guess people were just not ready for a four-girl, leftist outlaw band."

Concentrating fully on their songwriting for the next few years, Kennedy and Rose refused to conform to the stereotypical country female. Instead, they carved out their own niche in Nashville, which put them on equal footing with the men, despite the fact that neither of them felt a close affinity to country music and its traditions. Nashville was simply the best outlet for their talents, and this kind of cosmopolitan outlook made them decide to form Kennedy Rose, and take their music in a different direction to that of mainstream country music.

The pair purposely turned down two major label deals in Nashville. Instead, five years ago, they signed with the fledgling Pangaea label and saw their debut album HAI KU gain cult status, mainly thanks to a word-of-mouth following and the duo's opening slot for Sting, on his Soul Cages tour.

Almost entirely self-produced, that first album was solely down to the pair's own talents as they utilised Fairlight programming and drum samples to enhance their own inventive songs. For their second album, WALK THE LINE, they headed off in new directions yet again. This time they were fuelled by the music they'd encountered on the road, as well as the experience they'd accumulated from working in Nashville. "We found a lot of inspiration for the songs in what we saw outside of Nashville," Pam explained. "Some of the music was influenced by the trips we made out west, during our time on the road promoting HAI KU. We both felt that we were getting close to our native heritage."

This new batch of songs needed a different musical approach, closer to the roots of American music, so in place of the synthesisers the pair brought in 'real' musical instruments and enlisted the services of outsider, Ray Kennedy, to assist in the production.

The resulting album is ambitious stuff. "We've tried to maintain the basic simplicity of country music with a more thought-provoking approach in both the lyrics and musical arrangements," says Mary Ann. "Emotion is more important than any set of rules, and that's what we've tried to put across. We'd like to bridge the gap between country and the adult alternative crowd."