Jordan Harvey - It Is What It Is
BBR Music Group/Broken Bow Records
***1/2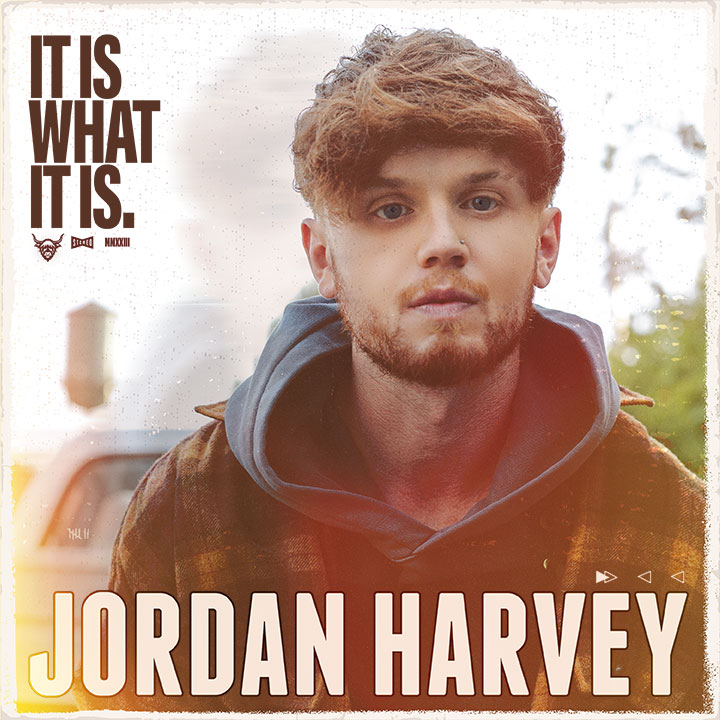 Of all of Nashville's many attempts to bridge modern pop and country in the recent past, few are as quietly assured as Scottish-born Jordan Harvey and this solo debut. With his pleasing disposition and a consistently upbeat attitude, he makes it clear that his co-written tunes remain true to the 5-song EP's title. Working with co-producers Kevin Bard and Jason Massey, he has put together a charming and polished collection, blending his pop smarts with relatable, vivid storytelling. A self-made man, Jordan's story is one of the most inspiring tales to come out of Music Row in the last decade. Referred to as the Caledonian Cowboy, he grew up in rural Queensferry, near Edinburgh, absorbing country and pop music and studying to be become a drummer. In 2011 he co-founded pop-rock band the Ok Social Club. Later he moved to London, where he became an in-demand session drummer. Determined to make a career as a singer-songwriter in country music, the multi-instrumentalist moved to Nashville, sofa-surfing and playing the graveyard shift at the bars and honky-tonks on Lower Broadway. Rapidly making connections, a year later, in 2018, he became a member of the newly-formed King Calaway—Nashville-based country-rock band—as guitarist and one of the trio of lead vocalists. This led to high-profile concert and television appearances and rubbing shoulders with big-name performers. Still restless and keen to pursue his dream of becoming a singer-songwriter, towards the end of 2020, at the height of the pandemic, he branched out on his own and soon started work on the aptly titled IT IS WHAT IT IS.
Lead track I Will is, well, a pop gem, a lovely slow burner featuring exquisite instrumentation. It's a cheerful, hopeful love song that's a joy to listen to, with perfectly controlled vocals and nice harmonies, reminiscent of the numerous boy groups that emerged in the 1990s. His debut single, Alabama Girl, that went viral on Tik Tok, really clicks. It pops like sweet bubblegum, as his pliable voice snaps you to attention. You don't need to fully grasp the backstory to get sucked into its feverish tempo and go-for-broke delivery, with Jordan's innate ear for a warm melody striking by the time the chorus kicks in. Though Along For The Ride opens with banjo plucks, it's hardly 'country' as I know it. As we see him driving off into a vast blue sky, like some kind of happy ending, it's a song we can all get on board with.        
The gorgeous The Thing About Change shows that he understands Nashville wordplay better than most, and the pop precision melodic kick of Overnight displays his knack for pop hooks. Jordan Harvey combines an undeniable gift for melody with thick dream pop aesthetics, conjuring exquisitely charming newfound textures. I'm guessing that many long-term country music aficionados will dismiss this Scotsman and his music out-of-hand, yet he's achieved what very few UK acts have accomplished—a deal with a major Nashville country label. I foresee a successful career for Mr. Jordan Harvey, the newest face of 2023 country-pop.     
January 2023