Outlaw country singer Joe Sun passed away in his Palm Bay, Florida home of natural causes on October 25, 2019. He was 76 years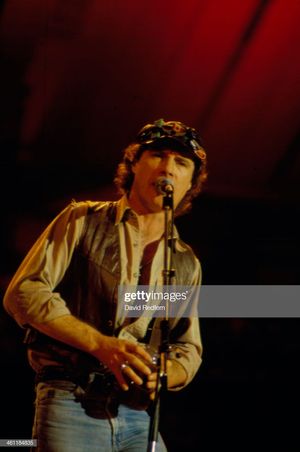 old. Joe Sun emerged in the late 1970s as one of the freshest and most distinctive vocalists to hit Nashville. In many ways, with his mix of soul, blues, honky-tonk, rock 'n' roll and traditional country that he described as 'blues-country', he was too raw and cutting edge for the country mainstream. He did enjoy some success with the original version of Hugh Moffatt's Old Flames (Can't Hold As Candle To You), High and Dry, I Came On Business For The King, I'd Rather Go On Hurtin', Shotgun Rider, Bombed, Boozed And Busted and the definitive rendition of Allen Reynolds' now classic Ready For The Times To Get Better, but by the mid-1980s he was no longer on the charts, and though he'd recorded for Ovation, Elektra and AMI, ended up without a US record deal.
It was a different story in Europe. One of the more astute of the Nashville acts, Joe had travelled to the UK and toured all over Europe from 1980 onwards and built a sizeable cult following. Along the way he recorded for the German Intercord label, the Scandinavian Sonet Records, the French Dixie Frog label and Austria's Crazy Music Records. I first interviewed Joe back in 1979 prior to his first UK visit to appear at the legendary Wembley Festival of Country Music. That interview was published in Country Music People (https://www.alancackett.com/joe-sun-ovation-s-sun-is-rising-fast-and-bright). Over the years I was to interview Joe on numerous occasions, watch many mind-blowing performances and in 2006, as owner and publisher of Maverick magazine, sponsored what was to be his final UK tour, including a concert that I promoted in Maidstone as part of the Maverick Live series of gigs. Though he gave the impression of being a hard-drinking tough guy, he was a perfect gentleman, more often than not replying 'Yes sir!' in that way certain Americans have.
Joe was born James Joseph Paulsen on September 25, 1943 on the family farm in Rochester, Minnesota. Following college graduation, he served four years in the US Air Force. Following demob he rambled around California looking at breaking into films, but when that didn't work out returned home to Minnesota and enrolled in the Brown Institute radio school in Minneapolis. Wanting to be as far away from home as possible while learning his trade, he took his first job as a DJ at a rock station in Key West, Florida. It was there that he heard a record that changed his life forever. The song was Are My Thoughts With You, sung by Mickey Newbury. At that time pop music had changed to acid rock, and that record by Mickey was the best thing Joe had heard since he'd listened to Hank Williams, Johnny Cash, the Beatles, and Bob Dylan whilst growing up. The inscription on the record label said it was made in Nashville, Tennessee.
That's when Joe decided to get involved with country music. His journey first took him on a roundabout route. He spent two years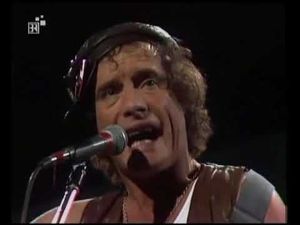 with a computer company in Chicago before landing another radio job as a country music DJ at Radio WMAD in the progressive university town of Madison, Wisconsin. Performing under the name 'Jack Daniels' he joined his first honky-tonk band called The Branded Men working the local clubs mainly at weekends. After meeting country/rockabilly singer Rayburn Anthony at a local show, in 1974 Joe booked his first recording session in Nashville. Produced by James Dawson, he recorded two self-penned songs—Sunshine And California Wine and May The Flower—the latter was a duet with Martha Mason. Released on a small indie label, the record sunk without trace, but it was the impetus that Joe needed to remain in Music City, giving himself five years to see if he could find success as a singer or songwriter.
Something of a hustler, Joe would turn his hand to almost anything to survive on the streets of Music Row. He began by sweeping up at a club called The Glass Menagerie, which has since burnt down. Later, using his talent for drawing caricatures, he started a small graphic business called The Sun Shop. He took up independent record promotion, designed a Fan Fair booth for GRT Records, wrote a column on local nightspots for a Nashville paper, and did various other odd jobs to make ends meet.
He made a name for himself as a promotion man for the Memphis label, Hi London Records. Operating out of their Nashville office he successfully charted Bill Black's Combo, who had never enjoyed any hits until 1976, despite having been recording since the late 1950s. Joe kept up songwriting and strumming his guitar and became a staff writer for House Of Lloyd music publishing company, where he became very involved with the many new young songwriters trying to make a name for themselves in Nashville. 
Then came a call from an old friend that was to lead to Joe Sun making the transition from back room boy to the star out front. Joe was reacquainted with record producer Brien Fisher, whom he had previously met in Chicago. By this time Brien was running Ovation Records, a new country label that was struggling to get established. Joe made a deal with Brien, he would promote Ovation's product, with the understanding that if a hit was found, Brien would give him a shot as a recording artist. It all came together when Joe promoted up-and-coming father and daughter duo the Kendalls' Heaven's Just A Sin Away to the top of the charts. Brien repaid the singer's efforts by upholding the bargain they had struck a year earlier. 
Joe's first session for Ovation took place in February 1978 in the old LSI Studios. He recorded just two songs, Old Flames (Can't Hold A Candle To You) and (Home Away From Home) I'll Find It Where I Can. A moody, atmospheric song given a powerful, yet subdued blues feel by Joe, Old Flames (Can't Hold A Candle To You) slowly climbed up the charts, spending four months on the listings and peaking at No. 14. The song was revived two years later by Dolly Parton who took it to the top of the country charts, but it's Joe Sun's version that made the biggest impact with most listeners.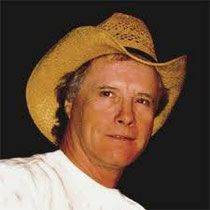 In between all the promotion for the single, Joe was rushed back in the studio that July to record a follow-up single and also enough tracks for his first album. He was working in the studio with some of Music Row's top session players including Sonny Garrish (pedal steel; Dobro), Buddy Spicher and Woody Paul (fiddles), Jerry Kroon (drums), Ron Oates (keyboards), Fred Newell (lead guitar) and Gregg Galbraith and Fred Carter Jr. (acoustic guitars).
Joe's second single for Ovation, High And Dry, penned by Curly Putman and Mike Kosser, has an unusual haunting melody and also made the country top twenty. His first album, named after that initial single success, surprisingly achieved an affectionate balance between old and new, between voice and instrument, between emotion and technique. Included was a stunning version of the old Lefty Frizzell hit, Long Black Veil, the self-penned, I Came On Business For The King, and another chart success, The Blue Ribbon Blues. Introducing Long Black Veil on the album are Danny Dill and Marijohn Wilkin, writers of the song, who tell the story of how the song came about. They have both said that they felt Joe's version to be the best. 
May 1979 found Joe back in the studio working on his second album, OUT OF YOUR MIND, which featured songs from the pens of Mickey Newbury, Paul Craft, Don Schlitz and Michael Clark. It was more-or-less the same group of musicians with the addition of Cajun accordionist Je-El Sonnier and songwriter Don Schlitz on acoustic guitar. The principal joy of this record is probably the clear certainty with which it treads the tightrope between country, blues and rock. A pot pourri of ballads, rockers and blues elements, it's as inviting and polished an album as you're likely to encounter—and documents a far-reaching vocal and musical range.
The obvious standout is the album's third single Shotgun Rider. Joe's emotional, soulful voice is full of longing and makes the lyrics far more important than they really are.  The hypnotic chorus is carried along by the superb blending of The Cates Sisters' harmony vocals. The album also included an early version of Out Among The Stars, which Merle Haggard revived some six years later. In October 1979 Joe recorded What I Had With You, a soulful duet with label-mate Sheila Andrews, which reached No. 44 on the country charts in early 1980.
That May Joe was back in the studio, this time with his acclaimed Shotgun band working on LIVIN' ON HONKY TONK TIME. The line-up included British guitarist Ray Flacke handling the dynamic lead guitar, alongside steel guitarist Neil Flanz, L.D. Stamp (electric guitar), Darrel 'Rabbit' Warren (bass) and Mark Edwards (drums). It was something of a ground-breaking album that captured the very essence of Joe's distinctive music: Crying steel guitar, cutting electric guitar solos, wild fiddle slashes and his own boozy vocals that came straight out of a Southern honky-tonk as they roared through Bombed, Boozed And Busted, Honky Tonkin' and stunning revivals of Hank Williams' My Sweet Love Ain't Around and Bob Dylan's Knockin' On Heaven's Door. The album's piece de resistance was Joe's atmospheric Ready For The Times To Get Better.
Released as a single December 1980, it coincided with Ovation closing its doors, and sadly the record lacked the necessary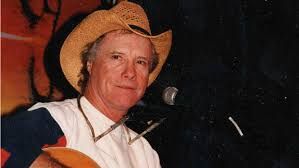 promotion to take it to the top and stalled at No. 43 on the country charts. For a time Joe's career was in something of a flux. He had been back in the studio working with Shotgun in November 1980. They recorded some 15 tracks including versions of Folsom Prison Blues, Break My Mind, Endless Sleep, Little Ole Wine Drinker Me and Til I Gain Control Again. Though these recordings were owned by Ovation, they were never issued in America, but were licensed to the German Intercord label that released eleven of the tracks on the STORMS OF LIFE album in 1981.  
Joe signed with Elektra Records the following year. The new label bought up all of his Ovation recordings and kept Brien Fisher as his producer. His first session for his new label was a Christmas single that paired Silent Night with On The Wings Of My Victory. In late 1981 Joe was in the studios with Shotgun, Ray Flacke had departed the band and was replaced by Randy Scruggs just for this session with the addition of Hoot Hester (fiddle) and Charlie McCoy (harmonica).
I AIN'T HONKY TONKIN' NO MORE, released in 1982 was a more stylistic approach to fusing progressive country boogie with mainstream rock. His band was a tight, aggressive unit with steel guitar and twin electric/acoustic guitars to the forefront. But it's the guest musician Hoot Hester, on fiddle, who kept Joe close to his country roots. Being very much aware of his growing European audience he included such popular numbers as Fraulein and Will The Circle Be Unbroken, alongside the more raucous Gimme Some Lovin' and Holed Up In Some Honky Tonk. The latter was released as a single, but only reached No. 40 on the country charts.
Despite his lack of success on the charts, Joe and his band were barnstorming across the Southern States with their high energy road show. Inspired by the success of his gigs Elektra released BEST OF JOE SUN on their Asylum imprint in late 1982.  The collection featured both Ovation and Elektra hits including You Want To Make Me Sing, his final hit for Elektra, which only reached No. 85 on the country charts.
Dropped by Elektra in early 1983, Joe signed with the small AMI Records and in the Spring of 1984 was holed up in the Glaser Sound Studio where he recorded six tracks including Bad For Me and Why Would I Want To Forget, which when released in 1984/1985 by AMI were his final two chart entries, reaching No. 73 and 77 respectively. A third single, West Texas Wind, released in the summer of 1985, failed to make the charts.
In the summer of 1984 Joe was recording at London's Riverside Recordings with his new band the Solar System. THE SUN NEVER SETS was released later that year by Sonet Records in Sweden. In addition to The Dark Side Of Town, Peel, Arkansas, Who The Hell Are They (Somewhere Down the Line) and the title song, the album also included three songs that had been recorded in Nashville for AMI. These were the single Bad For Me plus No One Said It Would Be Easy and Everyone In Sweden, which were never issued in America. Some of the other AMI recordings were eventually released in 2006 on the Europe-only SUNDRIES album that collected mainly previously unreleased recordings made between 1976-1984.
Increasingly Joe was spending more and more time touring across Europe, especially Sweden, France and the British Isles. More often than not he would utilise local musicians alongside his own players and occasionally work with local bands. In the UK he would quite often work with Roger Humphries and his left-of-centre Bite The Bullet Band. To whet the appetite of his European fans Joe maintained a regular release of albums. Often he would record whilst on tour so it became quite difficult to track when the various sessions took place and which songs were recorded. He would also include the odd older recording that hadn't previously been released.
Amongst the best of these albums were TWILIGHT ZONE released by Dixie Frog in France in 1988. This included a few of his AMI tracks plus such new songs as Cool As The Clay, Almost Over The Line and Tearin' Up My Ticket To Tulsa. The following year came HANK BOGART STILL LIVES, also on Dixie Frog. This was a stunning collection highlighted by Sound Of the South Being Born and Watermelon Time In Georgia.
In the autumn of 1991 Dixie Frog released OUT ON THE ROAD, capitalising on Joe's five-month European tour. That tour, and the resulting acclaim, climaxed with Joe's first solo unplugged album effort, DIXIE AND ME, on Austria's Crazy Music Records in 1992.  Its response prompted the 1994 CD release of SOME OLD MEMORIES a compilation of his favourite tracks from the previous five years. Joe's final album of new recordings came in 1998 with HEARTBREAK SALOON on Dixie Frog. He wrote or co-wrote 12 of the 15 tracks, proving that he was still in top form as a writer, vocalist, song stylist and record producer.
He continued to remain active recording the odd single including Fryin' Bacon Naked, Kickin' Asphalt, and Chimes Of Mayo, through to 2006. He also put together compilation albums that were available through his website. These were usually a mix of previously released recordings and some that he found in the vaults that hadn't previously been issued. These include JOE SUN'S GREATEST CUTS VOL. 1 and 2, SUNDRIES and DIAMONDS IN THE DUST, the latter released in 2017.
Alongside his own recordings, Joe also worked in the studio as a producer and assisted several up-and-coming performers in Nashville and across Europe. Johnny Cash, who was a big supporter of Joe and his music, recorded his I Came On Business For The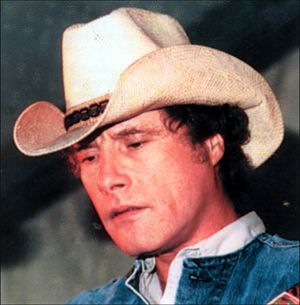 King during one of his last recordings. With his distinctive voice, Joe also recorded national radio ad spots for Budweiser and Timberline Boots. He also briefly realised his earlier film ambitions appearing in the movie Marie, A True Story, alongside Sissy Spacek, Morgan Freeman and Jeff Daniels. When in Nashville he regularly hung out at the famed Brown's Diner, holding court with fellow left-of-centre singers and musicians that didn't fit into the Music Row pigeon hole. He also performed on Nashville's WSMV television show Chili Shack in the 1980s-1990s and was a regular at the Bluebird Café.
Although the country stalwarts in Nashville would never admit it, their music thrives on the likes of Joe Sun to give it reviving life-blood. It's such a jog-along, low-key style in most cases that you constantly need new, different talent to throw in a bit of rock here, or a touch of blues there. Country and blues have always by their very nature been eclectic music genres. They owe their existence to the accidental merging of hitherto diverse forms, and they both, on occasion, have been saved from stultification by transfusions from outside sources. Joe Sun described his style as blues/country: "I'm singing country music with a heavy blues influence. It's blues/country, as opposed to country/blues," a swig from his faithful Mason jar of booze and Joe continued, "The blues influence is really much heavier than the country influence."
Joe Sun possessed a passionate, fervent style that had some of the earnest, heavily emotional approach of a rock singer like Joe Cocker. Yet his roots were definitely country—his soulful voice evokes images of smoke-filled bar rooms and honky-tonks, too many cigarettes and too many bottles of booze. He was one of a talented breed of singer-songwriters who unconsciously absorbed influences across the spectrum from Hank Williams to Waylon Jennings. Yes, Joe Sun was genuine Americana years before the term had been coined.