Jenna Paulette - The Girl I Was
Grit Brand Entertainment
****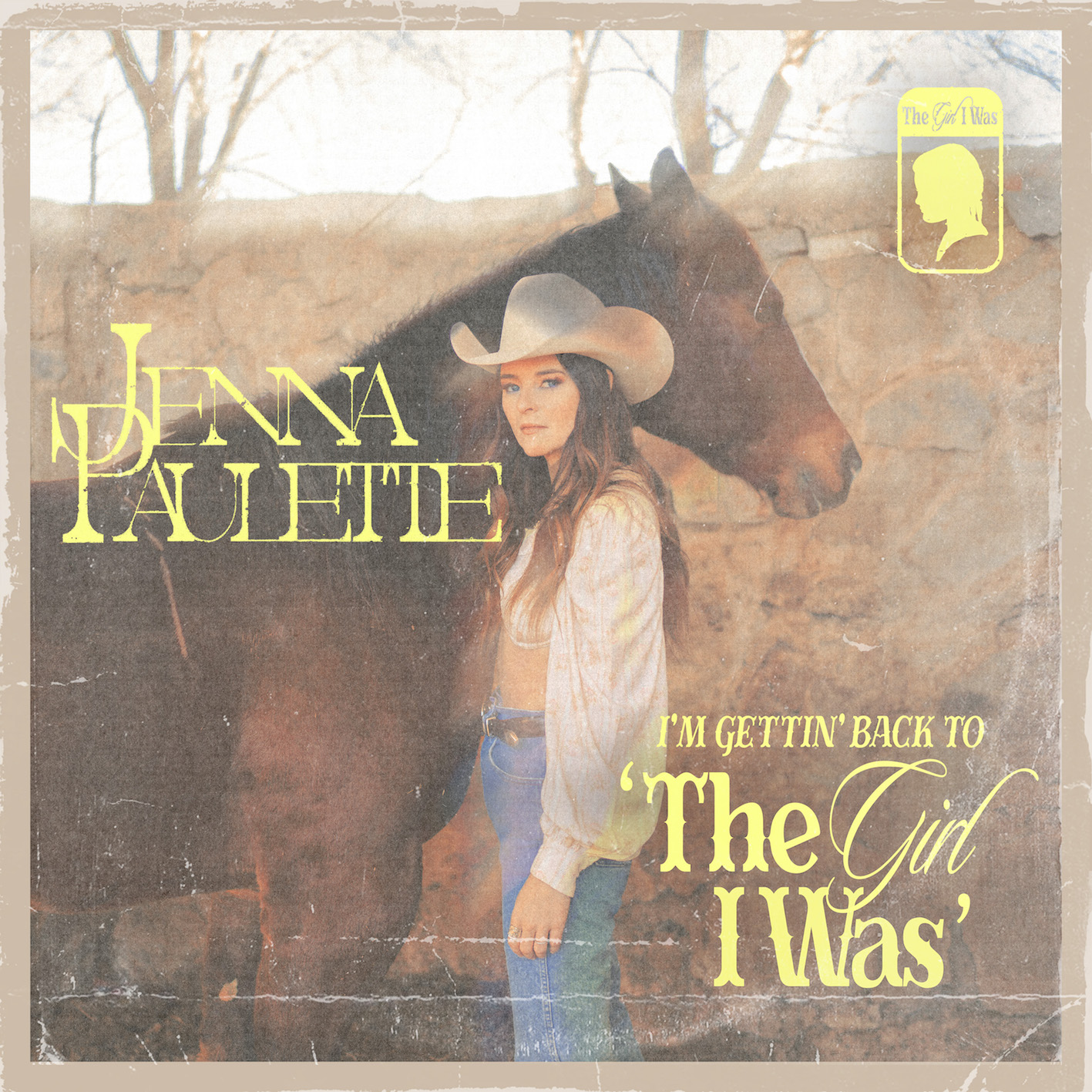 Dallas born-and-raised Jenna Paulette is a genuine cowgirl who lives and breathes the western-style of music that she refers to as 'Cowboy Country.' For this Texas rancher, songwriter, songstress it's no fashion trend, but real life, having come-of-age working on her grandfather's ranch. She has lived in Nashville for the past ten years, chasing her country music dream by attending writer's nights, becoming a long-time member of the Song Suffragettes, and opening for Joe Nichols, Clay Walker, Mason Ramsey, Parmalee and John Michael Montgomery among others. This much-anticipated debut album is a promising entry that makes Jenna Paulette a young performer worth watching. She bookends the record with a short fiddle rendition of the classic Home On The Range, the 14 well-constructed songs in-between are interwoven with repeating themes and characters that embrace mainly rural life and a western approach. She imbues her music with her personality: warm, welcoming, open, as she elevates her music well above much of the crowded female modern country field. There is nothing flash about this gal and her music. She is grounded by her raising as she navigates her own unique mix of melodicism, country soundscapes, world-weariness, and prevailing optimism in songs that retain their charms after multiple plays, evidence that Jenna is as savvy a musician as she is a cowgirl.
The 14-song cycle, inspired by the life-changing title song, circles outward in ever expanding arcs, rippling from her buoyant rendition of Ashley McBryde's Fiddle And A Violin (the sole outside song), through the bright, fiddle-driven Anywhere The Wind Blows, the shuffling honky-tonkin' One Two-Step Away, the dream-like gettin'-over-him Sun Keeps Comin' Back Up to the kick-up-yer-heels We Know How To Friday Night celebration. Jenna's songs just have a natural kick to them, as she boldly tackles romantic issues with her vulnerability showing through edged with a positive outlook. Unsettled and carefree, alternating between tender soundscapes and relentlessly country toe-tapping heights, this uplifting collection places Jenna's cowboy boots on a firm footing, despite many of the songs centering on moving on from poor relationship choices. 
There's a romantic, windswept chill to You Ain't No Cowboy, as she's briefly swept off her feet by all the right moves on the dancefloor, but when it comes to commitment, this cowboy is all for heading off down the interstate for his next conquest. Dressed in a classic country arrangement with sighing pedal steel, the whole vibe, especially Jenna's vocal, reminds me of Lee Ann Womack at her best. She brushes off another would be suitor in Truck Boy, whose pick-up line is all about his 50 grand Toyota pick-up waiting in the parking lot to whisk her away for a night under the stars, except when it comes to romance, he sure ain't the real McCoy. She admonishes a former lover for linking up with an unsuitable partner with Country In The Girl. The opposite to 'you can't take the country out of the girl,' it's a well-written song with an easy-going vibe which she delivers with just the right feel. The acoustic closer, Stop And Smell The Horses, is a model of dazzlingly crafted words. A powerful statement about taking the time for the little things in life that we take for granted, but never really have the time for. That said, it's her affable intent that creates the most immediate impression and contributes to making this a mature yet fresh blend of traditional and contemporary country music depth.
April 2023