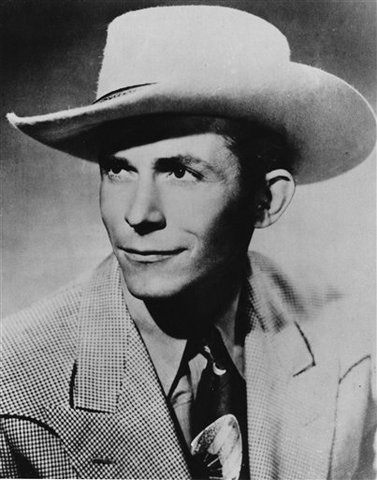 Hank Williams, a tortured soul, is rightly regarded as country music's eminent singer and songwriter. During an all-too-short ten-year period, he wrote and recorded some of the most enduring country songs. Over the years Hey Good Lookin', Jambalaya, Half As Much, Cold, Cold Heart, Your Cheatin' Heart and Take These Chains From My Heart, have been embraced around the world and are regarded as popular standards. The godfather of modern-day country music, Williams, died 60 years ago, yet the legacy of his music lives on. Not just through his own music, but also through the songs and the performances of young singers who have come under the influence of a man reverently referred to as 'the poet of the common man.' Many of today's modern country stars often look and sound interchangeable. Not so with Williams. Like the best blues and country singers, he possessed the rare ability to project real emotion through the sound of his voice. People don't listen to Williams for enlightenment, but for consolation in a world of trouble and confusion. A tortured genius whose personal life was not only revealed in the stark pain of his lyrics, but a man whose alcoholism drove nearly everyone he worked with and loved crazy.

Hiriam King Williams was born on September 17, 1923 in Georgia, Alabama. A poor, rural white boy who possessed a raw talent, he was a member of the church choir at six, and learned guitar from Tee-Tot (Rufe Payne), an elderly black street musician. When barely a teenager he won an amateur talent contest, formed a band, the Drifting Cowboys, and played on a local Montgomery, Alabama radio station. In 1946 he was signed to Sterling Records, switching to the newly formed MGM label the following year. Though virtually an alcoholic, he was booked as a regular on the Louisiana Hayride and made his chart debut with Move It On Over in 1947. Rarely off the charts, he made his biggest impact with Lovesick Blues in 1949, which led to him joining the Grand Ole Opry. Signed to Acuff-Rose publishing, he relied heavily on professional songwriter and music publisher Fred Rose to clean up the rough and ready lyrics and melodies that he created. Whoever deserves to take the credit for writing the songs Hank sang, he was the one who sold them across the footlights and in the record grooves, making listeners believe they were living his songs as intensely as he was. His celebrated ups and downs with first wife Audrey was the motivation for much of his best work.

Always shy, lonely and insecure, Hank actually feared stardom and it weighed heavily on this backward Alabama country boy. Once he got out there on stage, he became a charismatic entertainer, able to twist the women around his little finger and still appeal to their menfolk. Behind the scenes he drank heavily and popped pills as his records topped the country charts and his songs were turned into million-sellers by such pop singers as Tony Bennett, Jo Stafford, Kay Starr and Frankie Laine. Continuous one-nighters and running battles with his wife took its toll on the frail performer. The last months of his life—though financially rewarding—were ultra tragic. He was fired from the Grand Ole Opry in August 1952 because of his perpetual drunkenness. He was divorced by his wife, Audrey, though he re-married Billie Jean Jones soon after. By the end of that year, he was bone-weary from the demands of the music business. He was probably too tired to care what happened to him and died from heart-failure in the back of car in the early hours of New Year's Day 1953. He was just 29 years old.

A difficult man to work with, being moody and uncommunicative, he was much respected and well-loved by the country music fraternity. Over 20,000 people attended his funeral in Montgomery, at which Roy Acuff, Carl Smith, Red Foley and Ernest Tubb paid tribute to him in song. His records sold in vast quantities throughout the 1950s, with the prophetic I'll Never Get Out This World Alive being the first of four consecutive posthumous number ones. Elected to the Country Music Hall of Fame in 1961, the Williams' legacy has been maintained through an endless reissue programme that continued with THE COMPLETE HANK WILLIAMS 10-CD boxed set, released to commemorate what would have been his 75th birthday on September 17 1998.

There have also been numerous tribute albums and electronically-enhanced duets. His son, Hank Williams Jr., has carried on the tradition and in 1964 provided the music to Your Cheatin' Heart, a Hollywood scripted film biography. Audrey's daughter Lycrecia Williams Hoover co-authored the book Still In Love With You: A Daughter's True Story published in 1989. Willie Nelson overdubbed vocal harmony on Williams' I Told A Lie To My Heart in 1985. A privately made song-demo vinyl acetate of There's A Tear In My Beer, made in 1951, was discovered in 1989 and with dubbed on vocals by Hank Williams Jr. created a new duet. The record became a massive hit gaining Grammy and CMA awards. More overdubbing of new vocals by Hank Jr. and son Hank III resulted in 1996's THREE HANKS, a tastefully done modern album of duets and trios. Fifty years after his 'timely death'—as the late Roy Acuff termed it—country legend Hank Williams became the subject of the first-ever country music symposium at the Smithsonian Institution in Washington DC.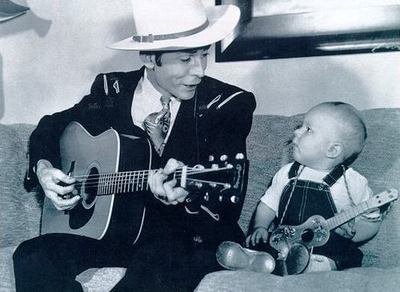 As we moved forward into the 21st century surely there could not be anything new from Hank, but amazingly more, 'long lost' recordings were to surface. Following several years of legal battles, in 2010, Time Life, with full permission of the Williams' family released REVEALED: THE UNRELEASED RECORDINGS, a box set of live radio recordings from the late 1940s and early 1950s. Radio was king in those days and these recordings showed that Hank was a master of the medium. They demonstrated that he had a quick, sharp wit as well as a deep engagement with the WSM show's early-morning, mostly rural, radio audience. This is how most people experienced Hank when he was alive. Though he has been painted as a tragic hero of monumental proportions—the drinking, the marital troubles, the raucous debut at the Grand Ole Opry—it's quite a shock to realise that he had a lighter side to his personality. He went on the wagon for long stretches and was sober most of the time. He fished. He loved comic books. He could be pleasant to be with. His daughter Lycrecia thought he was a good daddy. These recordings have been presented in such a way that listeners can almost feel as if they've been transported back some 60 years to America's deep south on a dark, cold winter's morning to tune into the family radio to hear the farming news.
Throughout, Hank was accompanied by the superb Drifting Cowboys. It is all very cornball by today's standards, but that is the way country music was presented in those days. It portrays Hank Williams in a casual, light-hearted way that helps dispel the lingering image of the country great as a mysterious and lonesome backwoods genius, and we are fortunate to have been given the opportunity to eavesdrop on the past in such a way as this.

Although Hank Williams concentrated primarily on country music, he had a range that was impressive within the genre, and he revolutionised the way people considered country from that point on in the early 1950s. Back then country music was generally referred to as hillbilly music. And the folks who performed and recorded it were called hillbillies. Hank Williams, a gaunt, haunted and haunting young man from Alabama, was at the forefront of hillbilly music in those days and although he placed 42 songs on the country music charts, only two of those scored hits on the pop music lists. Yet despite this, he has been inducted into the Rock and Roll Hall of Fame. Though renowned for his lovelorn ballads, he was a master of the up-tempo song, many of which have gone on to become an integral part of modern music. Stark, emotional, bluesy, genuine hillbilly music that remains timeless in its ability to touch you deep down in the soul … that is the legacy of Hank Williams.

Recommended Listening

The Collector's Hank Williams (MGM 1974)
Just Me And My Guitar (CMF 1992)
The Complete Hank Williams (Mercury box set 1998)
Live At the Grand Ole Opry (Mercury 2000)
Lost Highway and other Live Favourites (Mercury 2005)
Rockin' Chair Money: Gonna Shake This Shack Tonight (Bear Family 2009)
Revealed: The Unreleased Recordings (Time Life 2010)
Hank Williams: The Legend Begins (Time Life 2011)
Hank Williams: The Complete Mother's Best Recordings….Plus! (Time Life 2011)