H. C. McEntire - Every Acre
Merge Records
****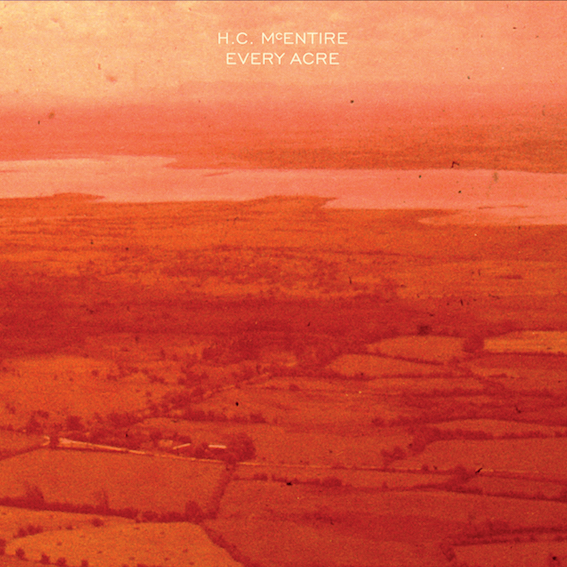 H.C. McEntire goes deep on her third solo release with sad yet hopeful guitar folk-pop songs about the search for love and meaning with a stunning collection that delves into issues of depression, solitude, anxiety, guilt, self-worth and the transitory nature of existence. There's some of Gretchen Peters' darkness and incisive poetry here and that alone should be more than enough for singer-songwriter fans to give H.C. their attention. A deeper listening experience, she tunes her emotions into serious topics like persistence, forgiveness, and finding inner and outer peace, and does so with a dark, yet paradoxically, a light touch. This ain't easy listening music. But it's music that needs to be listened to. As a record, it is complicated, and initially, I didn't find myself drawn into these songs. I caught myself drifting at times, having to read the lyrics to see what I missed. A gloomy tone settles into the record naturally, the result of an artist continuing her tradition of making music about what's on her mind in the moment. Throughout the album's nine tracks, it can feel like the walls are closing in; the darkness is all-encompassing. But as bleak as it may sound, there is an underlying feeling of hope, that all this darkness is temporary. The album feels so vulnerable that it draws an empathetic engagement with the listener, leaving them sensing the deep pain that produced it. This is the perfect music for rainy days and new beginnings … for seeking love, seeking freedom, seeking peace, making peace with old decisions. 
Some songs feel more like snapshots that leave the listener wishing there was more to the story, leaving it up to the imagination. And that is the beauty of a H.C. McEntire song: The way it, leaves 'space' for the listener. We can put however much of ourselves into these stories, or we can let them float above, just out of reach, like the little parts of dreams we can still recall. That feeling persists throughout the album. Gentle guitar sets the scene for the hopeful New View as she sings in a clear tone, while the music blooms from a sturdy folksy arrangement into a psychedelic swirl of optimism. Memories haunt the melancholic, almost hymnal Shadows, on which she is joined vocally by S.G. Goodman. Her voice is bluesy, sultry and filled with emotion. The space between morbid and beautiful, dark and light, seems to be a familiar one for H.C. and one that she navigates effortlessly.     
The eerie Turpentine follows a narrator on a long, tortured journey as the guitars build and thrash to consume the song in one intense gulp. It is powerful, pointed and provocative, with a cavernous sound that reverberates with the ache of loss. 
A remarkable reflection of the anger and agitation that have all of us in its grip, the piercing electric guitar feels a little like the flames of hell licking at our minds. Soft Crook internalises the anxieties of solitude and depression juxtaposed with the overstimulated chaos of the world, creating a landscape of intimacy and identity.  Big Love helps to ease life's trials and relieve the sinking feeling of being taken for granted. A song of hope, self-love, and acceptance, it is powerful and honest. Starkly beautiful it lays bare the fear of intimacy, threatened by the vulnerability that accompanies commitment. In these songs that beg to be heard, H.C. McEntire keeps searching for the good, for the humanity, always with the promise that tomorrow is a new day.
January 2023