Gregg Hill - Bayou St John
Skippy Records
****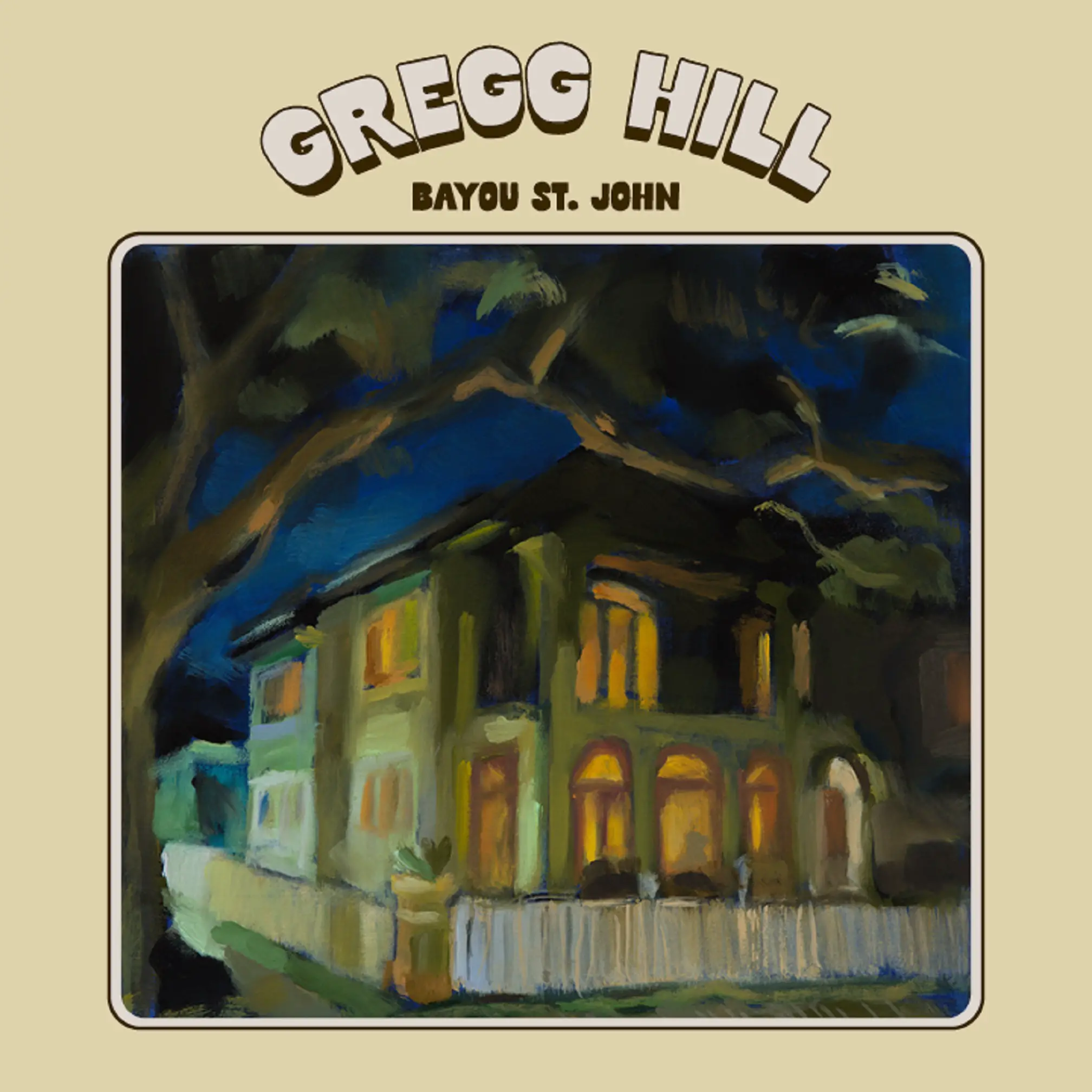 Gregg Hill's singer-songwriting is classic yet keenly modern, mixing choice folk-country spanning decades and featuring his superb guitar work, both acoustic and electric, easy vocals and occasional piano. Now firmly entrenched in New Orleans, where he moved a few years back, in these songs, lovers appear like apparitions under shining moons, moments are fleeting, the drinks are cold and stiff, and beauty gives way to darkness lurking underneath. But all the while, Gregg keeps his chin up and looks to the horizon. While his sound may remind some listeners of other talented veteran minstrels such as James Taylor and Steve Goodman, Gregg paints with a more delicate touch. His music is remarkably intimate: Occasionally it feels so close, you'd swear you could reach out and touch the airwaves vibrating between strings. Indeed, this is a beautiful, and just perhaps, a very rare and very perfectly human record. Spare arrangements inform nearly every entry. Guitars and keyboards, even upright bass and tight drumming, frame most of the songs, and Gregg is perfectly comfortable without a loud amp behind him. Lyrically, meanwhile, each song overflows with striking emotions; they are warm and wry but not exactly folk music. An album that is hard to categorise, but easy to like. By the record's end, BAYOU ST JOHN will become your trusted companion.
The flavour of the Big Easy is all over this record, but not brazenly, more subtle, as befits Greggs' persona. He is joined by his daughter Jesse on harmony vocals on Oh-Dee-Aye. There is a wonky piano sound that is used throughout the track to give the song a delightful weirdness … it also finds him having a hell of a lot of fun both in terms of his lyricism and instrumentation with a singalong chorus that is impossible to ignore. There's a hint of that carefree yacht rock influence with some gentle guitar picking to New Orleans Again.  Paying tribute to his new home, this song is his manifesto, dropping at a time when we need all the hope we can get as he sings about escaping the rat race to his favourite place on earth. The sentiment is still strong on the record's sole instrumental, Magnolia Bridge, but words aren't needed to express his passion for this Louisiana landmark, with his guitar work fluid and emotional … reminiscent of Paul Simon's Graceland … like a warm breeze blowing across the bayou.
His lyrics alternate between poetic abstraction and natural imagery and forthright observations of family life In Places In Between. for instance. He captures with carefully flowing words, the delights of being happily ensconced in romantic domesticity. Honestly, it feels like something John Prine or Guy Clark could have written ... begs for Americana lovers to take notice.Big Blue Moon is sultry and expressive, as he sings along with his signature tailspin finger picking. Pooh Nanny is a delightful reminisce of walks in the countryside with his faithful dog. This is one that dog lovers everywhere will connect with. Old Like Me is a tribute to his favourite guitar. In most hands it would seem a little twee, but this skilled musician, alongside his expert fretwork, makes it all sound so natural. That sums up this whole collection—natural—and it makes for essential listening for those that appreciate clean, uncluttered music created by a master craftsman.
September 2023