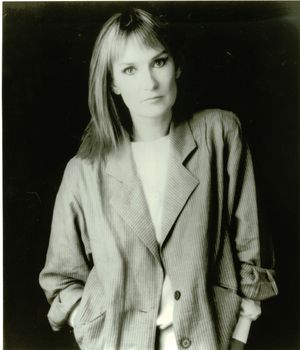 Gail Davies, one of Nashville's finest singers, songwriters, and record producers, is set to undertake what could well be her final UK tour this autumn (see dates at the end). Utilising the several interviews I've done with Gail over the years, here's a look back at her somewhat illustrious and chequered career that stretches back to the mid-1970s.
A pioneering performer, she was the first female in country music to produce her own recordings and has been cited as a major influence by such diverse acts as Mary-Chapin Carpenter, Beth Nielsen Chapman, Kathy Mattea, Suzy Bogguss, Pam Tillis, Lucinda Williams, Gretchen Peters, Rhonda Vincent, Highway 101, Sweethearts of the Rodeo and the Judds.
A strong-minded person, Gail doesn't suffer fools gladly and has a reputation for her out-spoken honesty. This has led to some people in the music industry, avoiding working with her and ignoring her crucial and important contributions to country music. Having really got to know Gail over the past 20 years, I've found this proud southern lady to be one of the most gracious and helpful people I've ever encountered in the music business.
A gifted, multi-faceted musician with country, bluegrass and blues leanings, Gail has delighted in spreading her creative wings since she scored with her revival of Webb Pierce's No Love Have I in 1978. She went on to produce a string of country hits, including I'll Be There (If You Ever Want Me), It's A Lovely, Lovely World, Someone Is Looking For Someone Like You, Grandma's Song and Jagged Edge Of A Broken Heart (revived a few years ago by Russian country group Bering Strait). In the early 1990s she worked with former Capitol Nashville chief Jimmy Bowen as a staff producer, before starting her own Little Chickadee label in 1994. She also owns the Little Chickadee publishing company, named after a line in the Webb Pierce song No Love Have I.
An Oklahoma native, Gail grew up with classic country music, hearing it on an old jukebox that her stepfather bought for her mother. She'd listen, watch the adults dance to classic hits by the likes of Webb Pierce, Carl Smith, Marty Robbins, the Louvin Brothers and Johnnie & Jack. The music became a soundtrack to some of her happiest childhood moments, as well as an aural bridge between her Washington state home and her Southern roots.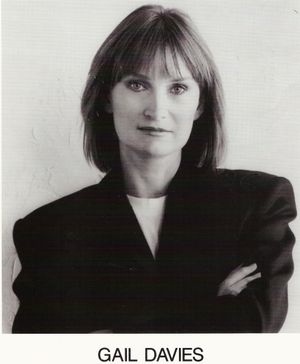 A mother who sang, a guitar-playing father and a brother who loved to sing harmonies with her, Gail didn't come from a wealthy family, the lack of money providing them with many problems, but there was always music. She grew to love country music and together with her brother Ron she would sing the songs of The Everly Brothers. Her father was Louisiana Hayride singer Tex Dickerson, and baby Gail spent time backstage at the Hayride in the late 1940s and early 1950s, around Webb Pierce, Johnnie Wright and others.
When she was five years old her parents separated and divorced. Her mother moved with Gail and her two brothers to Seattle, Washington, and remarried. It is this experience that is so clearly depicted in the song Soft Spoken Man. A gentle, feeling song written about her step-father, Darby Alan Davies, and sung with such honest emotion that it's bound to touch you.
Childhood memories seem to surface in several of Gail's songs, but that is because as a songwriter she writes mainly from experience. Grandma's Song perfectly captures a childhood memory of a favourite relative, and paints a colourful picture of life in Oklahoma back in the early 1950s, a life that is now sadly lost. Even when choosing other people's songs to sing, she seems to be grasping (grasp) at' memories of the past. No Love Have I, a Mel Tillis' song she would have heard Webb Pierce sing 60 years ago. Poison Love and Are You Teasing Me, two songs she probably learned from her father, and Like Strangers, an Everly Brothers' hit she used to sing with her brother Ron.
When Gail left high school she took a job that didn't pay too well, so when she was offered a job singing on the road for $350 a week, she jumped at the opportunity. She worked for a while with her brother, who had found success writing songs for cult rock band the Wailers, singing harmony songs with rock'n'roll bands. Gail would sing something like 40 songs a night for six nights a week. In the early 1970s Ron and Gail were signed by A&M Records as a duo, but nothing really came of that. Ron Davies became involved in songwriting, penning tunes for Helen Reddy (Long Hard Climb), Three Dog Night (It Ain't Easy) and other pop and rock stars.
Shortly after she married Robert Hubener, a jazz musician and moved to Los Angeles. The marriage didn't last, but the things she learned from it did. She broadened her musical base considerably, studying the likes of Ella Fitzgerald and Billie Holiday. But the more she learned about other types of music the more she appreciated the honest-to-goodness quality of country music.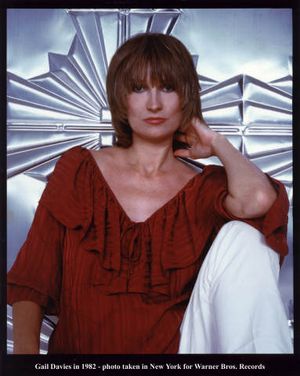 She wrote quite a few sad, love ballads at this time, one of the finest being It's No Wonder I Feel Blue, a song written in memory of Patsy Cline. Gail's precision as a songwriter is beautifully showcased in this simple song that captures perfectly the essence of the music and the style of Patsy Cline.
Gail continued working in Los Angeles, singing rock and lounge music with various groups (bands), eventually ending up as a weekly member of the Troubadour Club's legendary 'midnight band,' which also featured Stephen Bishop, Ian Mathews and Ronee Blakely among others. Although Gail had never played an instrument or written a song when she first moved to Los Angeles, she quickly learned to do both.
Her songwriting really developed when her voice gave out. She had been singing continuously, night after night in smoke-filled clubs, often performing loud rock'n'roll songs, and finally her voice just cracked. She was told she had to quit singing for at least six months, so to fill in the hours she decided to write some songs. She went along to Vogue Music, the publishing company owned by Lawrence Welk, and landed a songwriter's contract.
This early period of writing produced some really excellent songs, like The Game, which concerns the anguish of the other woman in the eternal triangle and Grandma's Song, which sympathetically tells the story of her grandma's death. Around the end of 1974, Gail worked with engineer Henry Lewy, who was head of the A&M Studios and recorded some songs that she'd previously written when under contract to Vogue Music. These recordings were never released, but having heard some of them from Gail's personal collection, they demonstrate a young singer torn between trying to find her own voice and pleasing the producer she was working with at the time.
She also gained valuable experience as both a session singer and singing song demos for publishing houses. It was at this time that Gail wrote the poignant I'm Hungry, I'm Tired, inspired by Roger Miller. "I went out and toured with him for a couple of months," she recalls of a short stint as Miller's backup vocalist. "It was very enlightening. He was wonderful and a great songwriter. One evening he told me the story of his life, and I went home and wrote the song. It was a very sad song. He missed out on growing up with his mother. When I played it for him, he cried."
Gail signed a publishing deal with Beechwood Music in 1975. Shortly after Beechwood was bought out by Screengems. The following spring Paul Tannen, head of Screengems Nashville office had Gail come to Nashville to records some demos. It was around this time that she met her second husband, Richard Allen, an executive with the company. Shortly after she moved to Nashville.
After her move to Nashville, she found that her career did not fall into place as easily as her personal life. She found it very difficult to gain recognition in Music City. When she was working out on the West Coast she had been regarded as 'too country,' now she discovered she was not 'country' enough for Nashville. This was a woman who had grown up on country music, with a father who had worked for several years as a musician on the Louisiana Hayride.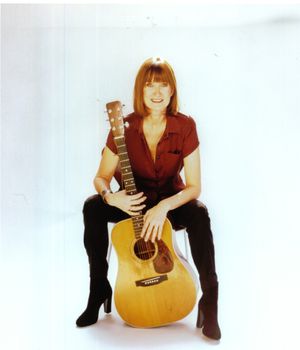 "When I first came to town in 1975 I came in to do an audition for Chet Atkins and he said: 'I love your songs, but I just don't think you're a strong enough vocalist.' Then I went to Billy Sherrill and he said: 'My God! You're an incredible singer, but I don't think your songs are strong enough.' Sometimes you just have to take people's opinions, I don't care how famous or successful they are, with a grain of salt, and just believe in yourself."
"I tell young writers 'never underestimate the value of your own talent and don't be swayed by what other people tell you.' If a lot of people tell you the same thing and they're all unrelated then it's probably true. The Beatles got turned down by every label in London, until they ran into the right people. You have to find people who believe in you."
Gail polished up some of the songs she had started a few years ago, including a special personal one. Bucket To The South, written about her father and a few reminiscences of her childhood. She had started the song during a long drive to Texas to see her father. She hadn't seen him for a few years, and going south after such a long period in Los Angeles gave her the idea for the song. The freshly-revised song was soon picked up and became a major country hit in early 1978 for Ava Barber.
"When Ava Barber recorded Bucket To The South, her producer called and said: 'Barber is from Tennessee—would it be okay if she changes Oklahoma to Tennessee?'" Gail recalled. "I didn't mind and said that was fine. Paul Tannen, who was head of Screen Gems [Gail's publisher at the time] said: 'If you don't want them to change it we won't allow it.' But a publisher has to allow changes, so I said: 'That's fine—she can go ahead and do that.' And so they then came back again and said: 'She wants to change all the names of your relatives to her relatives.' I said: 'No—that's too much.'"
"The funny thing is the last verse is about how my dad was a guitar man," Gail continues. "'… my dad was quite a guitar man picking with his band, he trifled with the women—Lord he broke my mother's heart.' Well she [Barber] was recording for the Lawrence Welk company and he refused to let her sing the last verse because it was about a man cheating on his wife, and he was a very moralistic individual. So when I got the record, I was shocked that not only was Oklahoma changed to Tennessee, but the whole last verse was missing on the song. Colleen Peterson from Canada had recorded it as well, but they were slower getting the song to radio and Ava Barber's version became the hit, but I always preferred Colleen's, because she sang it the way I wrote it."
The exposure resulted in a contract with Lifesong/CBS, and her self-titled debut album in 1978. 
Produced by Tommy West, who had been the guiding light behind the late Jim Croce, the album was like a breath of fresh country air. Nashville was dominated by the pop-country of the likes of Barbara Mandrell, Ronnie Milsap and Eddie Rabbitt. The neo-traditional revival of George Strait, Ricky Skaggs and the Judds was still four or five years away, and yet here was this unknown singer-songwriter singing pure, uncluttered country music in the old-fashioned way but with a modern edge.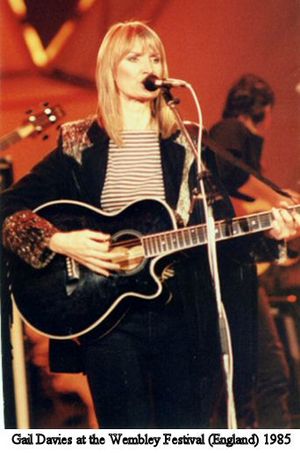 She proved with her seven self-penned songs to be a brilliant writer. The songs are filled with vivid lyrical passages delivered in Gail's beautifully rich and resonant voice. The first side demonstrated her consummate ability to interpret the material of others, as she turns in solid renditions of The Louvins' Are You Teasing Me?, Johnny & Jack's Poison Love and the Mel Tillis penned No Love Have I.
Despite the critical acclaim afforded the album, it had not been an easy ride for Gail: "Tommy West, the producer, took my guitar away from me and was going to play Grandma's Song for the band," she recalled, "and I said: 'hey, I can play my own song,' and he said: 'yeah, but these guys don't want a woman telling them how to play.' So I said: 'then get other guys. I don't want to work with these guys, if that's their attitude. If that's the way they feel, then get rid of them."
"I stepped up to the plate, and a lot of the boys didn't like that,"' she continued. "A lot of the musicians in town in the early days blackballed me, and there was a lot of horrible stuff going on. It cost me in a lot of ways. But if I had to, I'd do it all over again. Probably with a better sense of humour this time, because now I realise how absurd it all was." 
To this day, despite Gail's reservations, that album remains an undiscovered, yet highly influential classic. A perfect demonstration that high technical skill doesn't have to cancel out high spirits or strong feelings. With her debut album, Gail Davies had planted the seeds of a long career, ploughing through a forest of newcomers with a distinctive machinery of joy and sorrow.
The three songs released from the album were all country chart successes: No Love Have I and Poison Love reaching the mid-twenties during 1978, and the self-penned Someone Is Looking For Someone Like You reaching number eleven in the spring of 1979. Shortly after that the Lifesong label folded, but Gail Davies had made quite an impression, and was immediately signed by Andy Wickham to Warner Bros.
It would be easy to say that Gail Davies had discovered a magic writing formula that had been manifested on her second album, THE GAME. Released by Warners in January 1980, but such an elusive commodity as magic can never be pinned down to something as specific or tangible as the passing of an album. It is a measure of the respect that Gail Davies commands within musical circles that this record has rightly been recognised as a classic album. 
It was planned initially that Gail would co-produce the album with Garth Fundis, the man who had worked successfully with Don Williams, but a clash of recording schedules made this impossible, though Fundis was responsible for the basic instrumental tracks on three of the songs. This left Gail with a dilemma—a planned album but no producer.
"I started out the album with Garth Fundis producing, who I was fond of and still am very fond of," Gail recalled. "Garth got an offer at the same time as we were working together to produce Don Williams. We were using the same musicians and I was starting to sound like Don Williams. And as much as I love Don Williams, I did not want to become Donna Williams. I was losing my own personality and my own songs. And Garth was really stretched thin working with me and Don at the same time—doing a session with Don and then coming over and working with me in the evenings."
"I very nicely said: 'I feel like I could do this by myself.' And he said: 'Well, I think you could too.' I didn't want to tell the record company that I wasn't working with the co-producer. At the time Garth was an engineer for Allen Reynolds—he wasn't the producer we know of today—it was his first project. So, he was pretty much a novice at the whole thing. Andrew Wickham was head of Warner Brothers country division back in LA at the time. I took the money that I was going to buy my house with and I went and recorded all of the tracks with the Muscle Shoals band and then took it to Andrew without telling him I'd produced it myself."
"Andy loved what he heard and then I told him I'd produced it alone. He said: 'Well, you obviously know what you're doing—so go ahead and do it.' That's how I fell into producing. In fact, when I explained to Lenny Waronker [head of Warner Bros Records], what I was doing on the next album, he said: 'You're probably the best head musician I have ever heard in my life, to describe what it's going to sound like when it's finished and then give it to me when it's done and it is exactly that.'"
Having listened to Gail's unreleased version of Cup O' Tea that Garth Fundis had produced, you can tell what a monumental mistake it would have been if she'd continued to work with him in the studio. Don't get me wrong, I have tremendous respect for Garth Fundis as a producer, but back in 1979 he was too locked-in to the Don Williams' sound and tried to foist that onto Gail Davies. At the time Gail's southern-influenced, country-rock and singer-songwriter style was somewhat alien to what was happening in Nashville. Dare I say it—ahead of its time, hence the reason she found it hard to fit into the good ol' boy network of Music City. 
So many artists, when they produce their own work, seem to see their faults as assets and play on them, paying little heed to warnings of indulgence and pomposity. But not Gail Davies. She realises that her strength is in her lyrics, so she allows the listener to hear every word, the backing sounds being very clean, clear and uncluttered. The overall production was sleeker and more polished than on her debut album, but still characterised by her intricate folk-laced harmonies and accents of bluegrass mixed in with the country.
Songs like Careless Love, Never Seen A Man Like You and Love Is Living Around Us possess a timeless quality. The soft instrumental background is clear and unobtrusive, and it never distracts from the vocals. Her vocal style is powerful, yet pleasant, tender and evocative. The first single off the album was Paul Craft's bluegrass tune Blue Heartache, which became a top ten country hit in early 1980, two years before Emmylou Harris recorded her first bluegrass album and Ricky Skaggs started a long run of bluegrass-inflected hits. 
"I heard someone say the other day: 'Everybody is jumping on the bluegrass bandwagon,'" Gail told me in 2005. "I'd just like to remind everybody that back in 1981, I brought Jerry Douglas— who was just a kid—into the studio to play, and the record company freaked out and said: 'If we put Dobro on this people will think you are trying to be bluegrass.' I used Jerry on probably one of his first Nashville country sessions."
By 1981, Gail Davies was notable not only for her music but also for her position as country music's only female record producer. She ran together a string of hits, some self-written and some picked from the catalogues of country forerunners Johnnie & Jack, Marty Robbins, the Louvin Brothers and Carl Smith. Her biggest hit was the title track from her 1980 LP I'll Be There (If You Ever Want Me). A revival of Ray Price's 1954 hit; it reached number four early in 1981, and was followed by three top tens: It's a Lovely, Lovely World, Grandma's Song and 'Round the Clock Lovin'.
In 1984 Joe Galante signed Gail to RCA Records and she immediately made the top twenty with Jagged Edge of a Broken Heart. The record would probably have fared better, but the label was hot with the Judds, and they pushed the mother-and-daughter duo in preference to all their other acts and Gail's record suffered accordingly. The following year, Gail made her first trip to Europe to play the annual Wembley Festival. It was to be something of a life-changing experience. She witnessed first-hand these young dynamic bands in London playing a new, exciting fusion of country and rock music that enthused her to re-evaluate her own music and career.
"I went back to the States and said: 'Joe, I know you're disenchanted with me as an artist now that you have Wynonna and Naomi, why don't we do something really different. Let's do a country-rock album. There's no female country-rock albums out there. I'll get all my buddies together, and we'll put together this band called Wild Choir. He loved the idea, so we recorded WILD CHOIR, which was inspired by my trip to London."
By the time the album was released, changes were taking place at RCA and the record got caught up in the power struggles and kind of got lost. Way ahead of its time, Wild Choir was the first female-led Nashville-based country-rock band and was the inspiration for the West Coast based Highway 101 that burst upon the scene a couple of years later. It was no big secret that Paulette Carlson, Highway 101's lead singer, had once worked as Gail's back-up vocalist and that Highway 101's whole sound and style was based on that of Wild Choir.
Gail had taken some time off touring to spend more time raising her son, Chris, and there's little doubt that this did have a detrimental effect on her career in the mid-1980s.
"I had a three-year old child who was getting ready to go to school," she explained. "I was tired of hauling him all around the world on planes and buses and hanging out with the boys. So I quit the road after the Wild Choir band and I didn't play again until Rod Kennedy called and said will you come and play the Kerrville Folk Festival in 1992."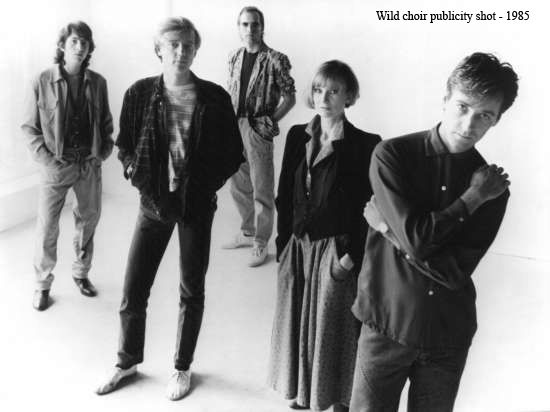 "Chris, of course, is the son of Gary Scruggs, and having him out of wedlock caused a lot of animosity among the sort of Grand Ole Opry-bluegrass followers of Earl, as though I had done something to the family, which I never did. I always had a lot of respect for the family and we definitely kept our distance from the family. There was a lot of angry words and misunderstanding, which made it a little difficult for me to continue to live in Nashville, but I just refused to leave."
There is a myth within country music circles that Gail Davies is anti-Nashville and against the music industry. It has been instigated because certain musicians and executives didn't like the idea that here was a woman who spoke her mind, didn't tolerate any bullshit and refused to compromise when it came to creating her music.
"It's completely false," Gail countered. "I love this city—I've done benefits for women's shelters, I've done benefits for animal shelters. Anytime anyone asks for someone to do a benefit, I'm there. I love country music. I love Nashville, Tennessee. This is my home—I have been here for forty years, this is where my son was born, this is where I intend to be buried."
"I was born in Oklahoma, but I grew up in Seattle, Washington. In my book [The Last of the Outlaws, her no-holds-barred autobiography] I wrote: 'A friend of mine asked me once, 'do you think you will ever move back to the Pacific North-West?' I told him: 'No—I have traded the smell of pine for the smell of sweet magnolia.' I do love the south and I know a lot about the history—the Civil War and so forth. When people come to town, I take them on tours of the city. I was born in the south—this is my home."
Following the somewhat commercial failure of Wild Choir, Gail did kind of withdraw from the music business for a very brief time.
"The band had broken-up, and Jimmy Bowen who had been with Warner Bros when I was with the label, came back on the scene and said come to MCA and cut a country record. You're the best singer in the business, I've got to have you at MCA. He offered me a lot of money; so I did PRETTY WORDS. Then Bowen jumped ship in the middle of it all and went to Capitol and left me there with Bruce Hinton, who didn't believe in me, because Bowen had signed me. I didn't have any hits on the record, then Jann Browne cut one of the songs off the album and had a top 10 record."
That album, released in 1989, was something of a neglected classic and featured Gail's last two country chart hits—Waiting Here For You and Hearts In The Wind—which reached numbers 50 and 69 on the charts respectively with little or no promotion. Gail had wanted to release the self-penned I Don't Know Why, which I consider to be the best track on the album, as a single, but the label declined. A highly commercial song, it was re-titled Tell Me Why and became Jann Browne's biggest hit in early 1990, by which time Gail had followed Jimmy Bowen to Capitol Records.
She released two singles for Capitol, Kevin Welch's Happy Ever After (Comes One Day At A Time) and the self-penned The Other Side of Love, which became the title track of her first Capitol album. Neither single charted. The following year Capitol released a GREATEST HITS compilation. By this time Gail had accepted a position from Jimmy Bowen to become country music's first female staff producer. "When I took the job I was running a publishing company which was a nightmare, it was horrible. I think every writer should have to run a publishing company for one year, sit behind a desk and deal with songwriters."
"I had the development of Mandy Barnett, who did the Patsy Cline Show at the Ryman, then I worked with a number of other acts," she recalls. "I tried to get him to sign James House, because he wanted me to produce him, but Bowen didn't want to do that, so we lost James House to CBS. I produced a whole album on Mandy and Bowen never put it out."
There were several other acts that Gail worked with at the time, including up-and-coming Texas honky-tonk singer Deryl Dodd, who also landed at Columbia after Capitol didn't release any of the recordings that Gail had worked on. It was a frustrating time, not only for Gail, but also the artists that she was working with, as very little that she produced was ever released. Having heard several of the unissued Mandy Barnett recordings, it seems that a golden opportunity was wasted as they sound quite incredible all these years later.
"Bowen blew hot and cold," Gail recalled. "One week Bowen was completely behind me, and the next week he was very cool. I would say to him: 'Who you been talking to? Who's been bad-mouthing me to you, that now all of a sudden you're in my face.' That was a little disheartening at times, because I couldn't always depend on his opinion, or anybody else really staying on track. And of course they were playing with billions of dollars. It's a power struggle. It's not even the money that's power. All those boys are into power, they want to be top, the king of the hill. It's my standard joke. There I was working when one of the new guys had taken over the company, and I said: 'Congratulations! You're the new king of the hill.'" 
"I stood up to Bowen, and Bowen always liked that. He appreciated that. A lot of men didn't like that. That's too bad. I love Bowen and I know there's a lot of people that don't. Bowen is very outspoken, very opinionated, but look at what the man has done. It's because of Bowen that we have the technology that we have in Nashville today. He is the one who broke down the walls in Nashville and got them to come into the real world with recording technology. We would not have had that if it wasn't for Jimmy Bowen."
Disillusioned by the major label political games, Gail decided to make records on her own terms or not at all. She had not played any gigs since disbanding Wild Choir in 1988, then out of the blue she was invited to appear at the 1992 Kerrville Folk Festival in Texas, which was to be a pivotal moment in her career.
"I went down there and I opened for Kevin Welch, who had played in my band for years, which was really a treat, because Kevin is one of those guys who always acknowledges you. He went out on stage and said: 'I want to introduce this next lady, because she recorded a song of mine. If it wasn't for her, I'd have left Nashville a long time ago, but she gave me a job when nobody else would.' He came out later in my set and we played Happy Ever After together, and I ended up getting a standing ovation."
Shortly after this Gail got to make her second trip to Europe, though this time Britain wasn't on the agenda. This proved to be another one of those decisions that was to set Gail off on another exciting, but precarious career direction.
"I was sitting behind the desk one day and Sharon Eaves came in and said: 'Would you be interested in going over to Europe and doing an acoustic songwriters' tour called Nashville Unplugged.' She told me that Michael Johnson, Rob Crosby and Lionel Cartwright were going and I was the token girl songwriter. I said: 'Sure that'll be fun if I can take Chris with me.' So we got to play Switzerland and Holland during that two week period. I'd taken 75 CDs and the first night all my albums were sold in the first 30 minutes after my show. That was the beginning of me realising that I had all these fans. People would come to the shows, they would know the history of my career, they knew the words to my songs. I don't get that in America."
"So I came back and I was so excited. I said to Chris: 'We need to make another record. There are people out there that still love us.' I started going through my songs that I'd never recorded, because they were too rhythm and blues, or too rock'n'roll or too soulful. I thought, I'm going to make an album of the songs I want to record. I don't have to tip off to country music radio. I can do whatever I want. This is my album, my money, my house. So we went to the bank and they were all excited. All the girls there said: 'Oh we'll buy the record.' And they all did. I called all my friends and put the album together."
It was on that trip that Gail met British bass player Rob Price, a quietly spoken musician from North Wales. He was a member of Stu Page's Band and there was this instant attraction between Rob and Gail. A passionate romance ensued leading to marriage and Rob making the move to Nashville, where he's been active on the local music scene for the past 20 years, being the long-time first-choice bass player for Crystal Gayle's touring band as well as playing behind Gail, Jay Patten and several other performers in Nashville. 
Gail was all fired up to re-ignite her music career, which had stalled for close on ten years as she worked behind the scenes as a staff producer and in music publishing and being a single mother. She had been busy writing new and fresh songs and mistakenly thought that with her track record the major labels would want to sign her, but it wasn't to be, so she decided to self-release her album. To do that she had to take a huge financial risk and mortgage her house.
"Well it was wonderful, because I never received any money from the record labels for my hits," she explained. "What I received was royalty statements telling me how much I owed them for having the privilege of recording for them. I recorded an album called ECLECTIC, and a lot of the songs were about my British husband Rob Price."
"When I first did this I intended to sell it through my fan club and on the road when I did shows, but all of a sudden the press started calling me up and saying we want to do an interview for Billboard; Country Music magazine wants to do a piece on you. I had to hire a friend of mine to kind of take care of all of this. Then the radio stations started calling, I had to hire a promotions person to promote the record. So it's like it has exploded and I'm back in the music business. One guy said: 'It's like you've been dragged kicking and screaming back into the music business.' That's pretty much what happened."
"We didn't even have bar-codes on the record. I got 15 kids, friends of mine, to come over one night, and we had to put together 3000 CDs and put bar-codes on them so we could ship them out. It was an interesting adventure, and what I found out, I didn't have to work very hard. People wanted the record, they wanted to hear it, they wanted to write about it, they wanted to talk about it and I was thrilled to bits."
A lively and tuneful acoustic-based album shaded with evocative fiddle, mandolin, Dobro and keyboard embellishments, ECLECTIC stood out from the Nashville assembly line. A strong, independent woman, Gail writes thoughtful, literate songs and breathes life into them with a voice that is both gutsy and vulnerable. Throughout she expanded country boundaries with her incisive intelligent lyrics that push you to think as well as hum along. Songs such as
Wedding Invitation
(once on hold by Dixie Chicks for their FLY album) and the magical
Lean On You
, explore love's ups and downs with a savvy combination of toughness and vulnerability.
Reaching Out For Him
is a gospel-tinged ballad with a wistful, earnest quality. Other highlights include the bright, bluegrass-inflected
Your Mamma Works So Hard
and the lyrical, folk-styled
Drifting
. Gail also turned in a beautifully nuanced performance on the pretty ballad
A Friend Like You
. There's a more personal tone in her delivery that's immediately appealing—almost as if she's sharing a secret, not just singing a song. Vocally, as always, she soars proudly and effortlessly with a purity that remains unmatched in country music.
"I got a company called DNA Distribution in America to distribute it. I gave them 10,000 pressed copies, and for the first time in my life I received cheques because I wrote all the songs and owned all the publishing credits; I received cheques in the mail and I couldn't believe it. I was completely shocked and amazed when I would get a cheque for fifteen or twenty thousand dollars."
"Do you know what was so good about it? I used to sit down with the major labels and go: 'How come I'm not getting any press? How come it's not on the radio?' Now, if I'm not doing press I know who to call. I know exactly how many records I sell. I called Bowen up and said: 'This is the first time in my life I'm actually going to make money on a record.' If I sell the record, I get all the money; as opposed to 75 cents a record, I'm getting $15 a record."
"If you're on a major label and say they've got 25-30 acts, out of a year's pitch, you're gonna get maybe a month, six weeks of their devoted attention and the rest of the time they're gonna be working on some of the other acts, so you can easily, and many times I have, fallen in the cracks. 'Oh well you're not our priority for this month, we're working on this album this month.' In my record company, I'm the priority, they're working on me all year round and it's really fun, I enjoy it."
It is of course very easy to knock and criticise the major labels for being uncaring when it comes to musical acts that fall outside of the commercial radar. Gail Davies did enjoy some great commercial success in the late 1970s and early 1980s and it's feasible to say that without those top ten singles and the exposure she received being signed to Warner Bros, RCA, MCA and Capitol that it would have been nigh on impossible to have launched her own successful label in 1995.
"I came here to Nashville in 1975 and I've seen a lot of changes in the industry and in the city. It's the best place as far as a musical community, a creative community. It was important for me to have a major label connection, to get my name known as much as it is—but it could have been better!"
Suddenly Gail Davies was back in the spotlight, but her classic hits of the past had mainly only been available on vinyl. Her long-time fans and also newcomers to her music were clamouring for those old recordings. None of the major labels that she'd previously recorded for were likely to show any interest in reissuing them on CD, so due to public demand Gail went into the studio at her own cost and re-recorded 20 of her best-known hits for 1996's GREATEST HITS set that she released on her own Little Chickadee Records.
Two years later Gail completed work on LOVE AIN'T EASY, an excellent collection of new songs. Again, many were influenced by her relationship with husband Rob, but one song, the poignant He Comes To Me For The Answers, was all about her confused young son, who quite naturally had difficulty in understanding why he didn't have a father like his young friends.
Gail's next album, LIVE & UNPLUGGED AT THE STATION INN, was a lively acoustic outing recorded at Nashville's famed bluegrass night club, with a fresh, no-holds-barred energy. Gail says the idea to record a live album at the Station Inn came when her husband, Rob Price, suggested capturing her performance there. "My husband bought a Roland 1680, and the next time we played the Station Inn, he taped the show," she recalled. "We listened to it and said: 'Wow, this could be a live album.' That's how the album came to be. It's all—except for two songs—one performance."
The 19-song collection runs the gamut from the Bob Dylan classic It Ain't me Babe to the tongue-in-cheek Wedding Invitation and in-betweens are acoustic versions of Gail's classic hits plus her vibrant revivals of Ashes Of Love and Lovesick Blues, songs that she would have heard growing up in Oklahoma.
At the time of this live recording, Gail had been working diligently on a labour-of-love tribute album to Webb Pierce, one of the forgotten major stars of the 1950s. At the time of recording the all-star CAUGHT IN THE WEBB, Pierce had yet to be inducted into the famed Country Music Hall of Fame, despite charting more number one hits in the 1950s than any other country performer.
Gail, who handled production, enlisted the help of fellow well-known country stars who also appreciated Webb Pierce's legacy including George Jones, Emmylou Harris, Charley Pride, Willie Nelson and Crystal Gayle, alongside such newer maverick performers like Allison Moorer, Dwight Yoakam, Trent Summar and Robbie Fulks, revealing Pierce's substantial influence on generations of country and Americana music. Proceeds from the album benefited the Minnie Pearl Cancer Foundation and the Country Music Hall of Fame and Museum.
Most of the artists participated in just two days of recording in June 2001, several of them paying their own way to come to Nashville from out of state. There were just a few exceptions: Davies and her husband drove up to the Kentucky State Fair to record Nelson's vocals on his bus, the Carol Lee Singers were recorded at the Grand Ole Opry House, and Yoakam shipped his vocal tracks in from Los Angeles.
"My husband and I wrote out the charts (arrangements that guide the studio musicians), and we put up the original money for this, and I found the artists and produced the tracks," Gail explained. "When I look at the people on this album, there are a lot of rebels. But there are also a lot of people who just love Webb Pierce and everything he represents. When we cut each track, I'd put Webb's original song on and say: 'Let's get in a Webb Pierce state of mind.' And then everyone would stand around going: 'God, he was so great.'"
The album was justifiably universally acclaimed and demonstrated just what a great and inventive producer Gail Davies is. Though she would have loved to produce more similar tribute albums, with Carl Smith, one of her all-time favourites country singers from the 1950s, being at the top of the list, she was reluctant to become known just for creating tribute records.
Though much of Gail Davies success, in terms of chart hits, has been via other people's songs, she is one of the most talented, and dare I say it, underrated songwriters to have hit the country mainstream, and will always be, in my humble estimation, a bona fide singer-songwriter. When I first stumbled onto her and her self-titled Lifesong Records debut, back in 1978, she was very much viewed as a singer-songwriter with seven of the ten songs being self-penned. Over the years she has provided songs for others, including the Whites, Ava Barber, George Hamilton IV, Niki Dean, Jann Browne, and even several bluegrass acts.
In 2005 she released THE SONGWRITER SESSIONS, a double-CD set that turned the spotlight on Gail, the songwriter, with an incredible 45 self-penned songs. Some of the tracks were brand new recordings, a few taken from original sessions for Lifesong, Warner Bros, Capitol, RCA and MCA and then there are the self-produced recordings that Gail has made for her own Little Chickadee Records over the past 20 years.
The musician line-up was quite incredible and included husband Rob Price, son Chris Scruggs, plus Leland Sklar, Willie Weeks, Lloyd Green, Weldon Myrick, Stu Basore, Sam Bush, Brent Truit, Hank Singer, Jerry Douglas, Randy Kohrs, Richard Bennett, Kevin Welch, Pat Bergeson, Bob Mummert, Gene Sisk, the UK's Dave Luke, and such background singers as Vince Gill, Kathy Mattea, John Cowan, Sharon & Cheryl Wright and Ray Walker. Though songs and recordings spanned 27 years, you wouldn't think so as these sumptuous discs play from beginning to end. There is a thread of quality and timelessness that runs through the whole session, with the focal point being on Gail's superb vocals and inventive and sensitive songwriting skills.
Throughout her career Gail had been championing her brother Ron Davies. She would occasionally record one of his songs, and her 1980 hit revival of Like Strangers had been one of the songs that Gail and her brother sung together as teenagers. On one of her trips to the UK she persuaded Ron to come along with her and he came across as a talented soulful singer, somewhat withdrawn, but when he and Gail performed duets something intrinsically magical happened.
Ron passed away on October 30, 2003 from a heart attack. Despite his talent as a hit songwriter with songs recorded by Three Dig Night, David Bowie, Helen Reddy, Joan Baez, the Nitty Gritty Dirt Band and many others to his credit, he remained virtually unknown. Gail has worked tirelessly to keep Ron's name and his music legacy in the public eye. In 2013 she produced UNSUNG HERO: A TRIBUTE TO THE MUSIC OF RON DAVIES, a stunning all-star double-CD.
The album had been a long time in both the planning and the recording. It was a major undertaking getting all the performers into the studio for the sessions and then gaining clearance from various record labels and managers for the artists' recordings to be included on the album. Amongst those who readily agreed were Dolly Parton, Alison Krauss, Guy Clark, John Prine, Crystal Gayle, Rodney Crowell, Suzy Bogguss, Vine Gill, Delbert McClinton, Jim Lauderdale, John Anderson, Shelby Lynne, the Nitty Gritty Dirt Band's Jeff Hanna and his wife Matraca Berg, Kevin Welch, Mandy Barnett, Robbie Fulks and members of BR549.
All of the recordings were produced by Gail with a crack Nashville studio band featuring A-list musicians including Chris Scruggs, Pat Bergeson, Andy Reiss from the Time Jumpers, Richard Bennett from Mark Knopfler's band, Chris Nole on piano, Bob Mummert on drums and Rob Price from Crystal Gayle's band on bass guitar. All proceeds from the album were donated to The W.O. Smith Music School.
One of the album's standout tracks was Crystal Gayle's rendition of True Lovers and Friends with the jazz legend Benny Golson providing the saxophone solo. Gail has known Benny for years and for a complete change of musical direction she decided to record SINCE I DON'T HAVE YOU, a jazz-influenced album featuring Benny Golson. Released in 2014, it is a stunning album of mainly self-penned songs with superb musical arrangements highlighting the sheer quality and range of Gail's voice augmented by Benny's sensitive and evocative horn work.
It seems that there is no end to Gail Davies' talents. She remains as passionate about music as ever and is always seeking new and fresh projects to be working on. Sometimes she's multi-tasking as she balances several different recordings all at the same time. Some of the songs and recordings that Gail has worked on have still to be released. Towards the end of 2015 she had almost completed BEYOND THE REALM OF WORDS, a new album of songs that she had penned along with a few from her brother Ron's vast catalogue and an excellent interpretation of Bob Dylan's You Go Your Way.
Co-produced by Gail and her son Chris Scruggs, this presents a much more funky sound than usually associated with Gail, driven along by the rhythm section of Willie Weeks (bass) and either Kenny Malone or Bob Mummert (drums), sweetened by Chris Scruggs (electric, steel and 12-string acoustic guitars, mandolin), Richard Bennett (acoustic guitar) and Chris Nole, Micha Hurchi or Chris Walters (piano) with harmony vocals courtesy of Kelly Hogan, Patty Mitchell, Nora O'Connor, Jonell Mosser, Rob Price and Chris Scruggs.
At the time of writing this, Gail has been actively seeking a label to release and market the album. Though this is a stunning album, even persuading independent labels to take a chance on a so-called veteran artist like Gail Davies, despite a track record second-to-none, is nigh on impossible. If there are no takers, then once again Gail will take the bull by the horns and release and market the album herself on her Little Chickadee Records.
A genuine country music trailblazer, Gail Davies was a member of the first wave of intelligent female country-rock singer-songwriters of the 1970s. With a reputation as a country music maverick and a distinctive stylist, she remains well respected by numerous singers and musicians in Nashville, who are more interested in soul than reputation. Everyone, from Mary Chapin Carpenter to Lucinda Williams, cites her as a role model for women in country, and when you consider her producing and song writing credits of the last 40 years you can clearly see why.
She is also a dynamic stage performer—a natural entertainer, she never has the need to resort to stage props, fireworks or acrobatic dancing to impress an audience of any persuasion. With the ease of a long-time musical professional, Gail Davies firmly puts the spotlight on her thought-provoking lyrics and wide-ranging vocal work. Effortlessly encompassing strains of mainstream country, bluegrass, jazz, folk, gospel and even the blues. Besides her natural and wondrous vocal gifts, Gail is quite a communicator, with her description of the songs and her friendly between-tunes patter.
The best of country music confronts with eloquence and compassion, universal themes of loving and losing, death and loneliness, without recourse to the counterfeit emotions, which afflict so much current rock writing. Gail Davies is conclusive proof of this maturity and sophistication, which has helped country music to be seen in a new light. From her songwriting alone, Gail Davies deserves the highest accolades, but when you add that superbly textured voice, her natural onstage persona plus her ability to produce music of the highest quality, then you can surely appreciate why Gail Davies is regarded as one of the most popular and influential artists in Nashville music over the past four decades.
"I don't really regret anything," Gail summed it all up. "It's like a great quote of Harry Truman, they asked him if there were any decisions he made when he was in the presidency that he regretted, and he said: 'No. All my decisions were based on the best information I had at that time.' And I made my decisions based on the information I had at that time."
Gail Davies Autumn Tour Dates
Thurs Sept 29 – Bobbing, Sittingbourne – Dancing Dog Saloon (01622-744481) www.dancingdogsaloon.co.uk/
Fri Sept 30 - Maidstone Private function 
Sat Oct 1 - Margate – House concert (07957 766221
Sun Oct 2 – Nottingham, Mappeley - Fred's Place (0115 9120735 ) www.fredsplacecmc.com
Tues Oct 4 - Widnes (Liverpool) United Service Club (0151 4244978) www.uswidnes.webs.com 
Thurs Oct 6 - Manchester, Heywood, Hobo's Retreat (07841 660251) www.folkimages.com/hobos