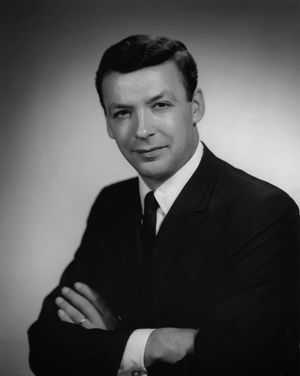 Fred Foster, regarded as one of Nashville music's visionaries, a man who saw beyond labels like 'pop' or 'country' and as a key figure in the careers of many of the industry's greats, passed away on February 20, 2019. He was 87. He is the man who first signed Kris Kristofferson and Dolly Parton to recording contracts and also turned a struggling Roy Orbison into an international pop icon. Unlike most record label executives, Foster was first and foremost a music fan. He was also something of a maverick, a man who didn't always follow the rules or the accepted way of doing things, preferring to go with his gut feeling and often ending up out on a limb.
When I first started buying records as a young teenager in the early 1960s, I took a great interest in the credits on records; songwriters, producers, publishing companies, musicians and record labels. In the UK many of the independent American labels were released on the old London-American Records and I would seek out such American labels as Liberty, Dot, Jamie, Atlantic and Monument releases via London Records. Monument Records was the creation of Fred Foster who rapidly became one of my musical heroes, even though he didn't sing or play an instrument. What I discovered and recognised about Fred Foster was his passion for music. A passion that I have long shared.
Fred Luther Foster was born on July 26, 1931, in rural Rutherford County, North Carolina, the youngest of eight children to Vance Hampton and Clara Marcella (Weaste) Foster. He assisted in the running of the family farm at age 15 when his father died. Two years later he left the farm for Washington DC, where his sister Polly lived, resolving to be anything but a farmer. A passionate lover of music, he began to write songs with local musicians while working as a hotel carhop.
His first job in the music business was as a record store clerk and his early work involved promotion and distribution. He began recording local acts on the side, even helping future fellow Hall of Fame member Jimmy Dean cut early tracks. He joined Mercury Records in 1953 and eventually became Head of National Country Promotion. In late 1955, he unsuccessfully tried to convince Fred Talmadge, the label's Marketing Director to sign the 20 year old Elvis Presley, who was starting to make an impact on Sun Records but with competing offers from both Atlantic and RCA Records, it was the larger RCA label that gained the young rock 'n' roll singer's signature and the rest as they say is history. After making his first trip to Nashville to determine why Country sales were flat, he clashed with executives over the direction of the label's sound, which he felt was antiquated in the age of rockabilly.
This led to him making a move to ABC/Paramount Records in 1956. He acquired the master to the label's first million-seller, A Rose And A Baby Ruth by George Hamilton IV. He also signed Rock and Roll Hall of Fame member Lloyd Price to the label. Price's hits included: Stagger Lee, Personality, and I'm Gonna Get Married. Soon after he left ABC/Paramount and in March 1958, he used his life savings and formed Monument Records with minority partner Buddy Deane (a disc jockey at WTTG). The name was inspired by the nearby Washington Monument. In 1959, Deane sold his stock back to Foster.
From the outset Foster nurtured links with Nashville, often commuting from Washington DC to Music City. He used the earnings from the company's first hit song, Billy Grammer's Gotta Travel On, to move to Hendersonville, just outside of Nashville in 1960 and immediately demonstrated a vision and a way of working which was quite different to how the established Music City recording industry was then producing records.
One of the first acts he signed in Nashville was Roy Orbison, who had recently left RCA, where he'd failed to make an impact. The Texan singer had started out as a rockabilly singer with Sun Records and had also made an impression as a talented songwriter.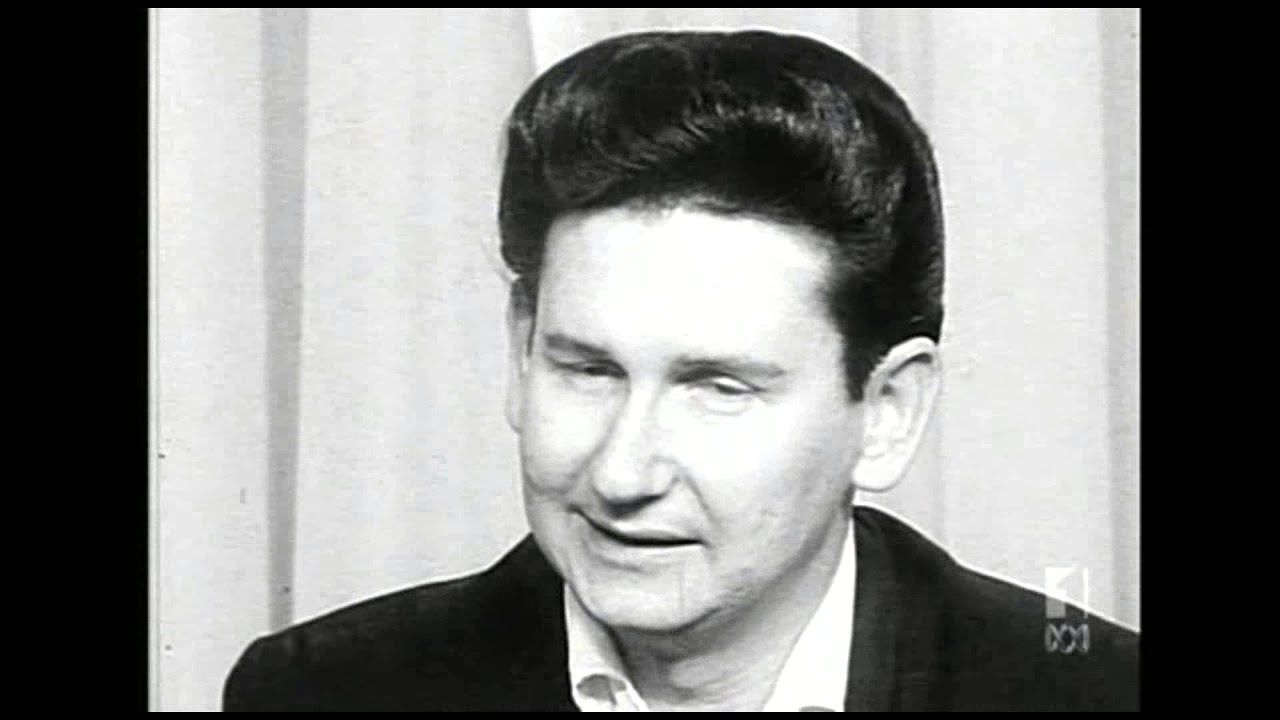 Fred Foster brought a dramatic change to both Roy Orbison's way of singing and his music fortunes.
History was made on March 26 that year, when under the guidance of producers Bob Moore and Fred Foster, Orbison recorded the self-penned Only The Lonely. I can vividly remember when I first heard the record, released in the UK on London-American Records. It was for me awe-inspiring and life-changing. In little more than two-minutes it summed up my own teen-angst. That one song established the Roy Orbison persona for good: a brooding rock-a-ballad of failed love with a sweet, haunting melody, enhanced by his Caruso-like vocal trills at the song's emotional climax.
It was a masterpiece of production simplicity; everything about that record neatly fell into place. Something quite magical happened that day. Only The Lonely and his subsequent Monument hits also boasted innovative, quasi-symphonic production, with Roy's voice and guitar backed by surging strings, ominous drum rolls, and heavenly choirs of backup vocalists.
 "Roy wasn't a big-voiced singer when I first signed him," Foster recalled a few years ago. "He'd hit those high notes, but he'd hit them in falsetto. We got to the song Running Scared, and we had four horns, six voices, a full rhythm section and all these players, and when we got to the high notes, he'd just disappear. I told him: 'If you're going to keep this arrangement, you're going to have to hit that in full voice.'"
Orbison was afraid of sounding silly, and afraid of failing. Foster assured him that no one would ever hear the tape if he wasn't able to hit the note properly—"I told him I'd destroy the tape," he said—and Orbison agreed to give it a shot. "He roared into it and sounded like [opera singer] Caruso," Foster added. "Most of the musicians were so shocked that they almost quit playing, and [guitarist] Harold Bradley almost came out of his chair."
Roy had already scored soft-pop hits for Monument with Only The Lonely and Blue Angel, but Running Scared gave the singer a new vocal freedom and so began a long run of classic hits including Cryin', In Dreams, Blue Bayou, Dream Baby, Mean Woman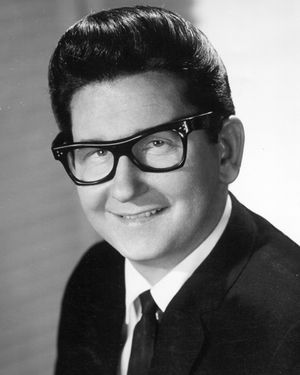 Blues, It's Over and Oh, Pretty Woman.
Fred Foster had cemented his place in the annals of music history with the signing of Roy Orbison. Their recordings remain towering achievements and added an emotional complexity to the nascent genre and inspired a legion of future rock'n'roll stars, including The Beatles and a young Bruce Springsteen. Orbison's success with Monument gave Foster the confidence and capital he needed to forge his own path in Nashville, a habit developed in his teen years.
In 1963, Foster expanded his label, forming the soul/r&b imprint Sound Stage 7. Its roster of artists included Joe Simon, Arthur Alexander, the Dixie Belles, Ella Washington and Ivory Joe Hunter. In 1965 Foster brought in John Richbourg as the label's head of a&r and for the next five years he was basically running the label whilst Foster concentrated on Monument Records and his Combine Music publishing company that he'd set up in 1960. 
During the 1960s, Foster's fearless musical tastes helped launch the iconic careers of fellow Country Music Hall of Fame members Kris Kristofferson, Dolly Parton, and Willie Nelson while also writing an important chapter in rock'n'roll music history.
In 1964 he signed a young Dolly Parton, who had been turned down by all the major labels, helping her shape not only her sound but the infectious and bawdy persona that helped gain her an international following. Of Parton, Foster said: "Sometimes you just know … sometimes. And that makes up for all the times you had to guess." Foster recorded her first album, HELLO, I'M DOLLY, which yielded the hits Dumb Blonde and Something Fishy. The songs immediately identified Parton as a star and showed she was anything but a dumb blon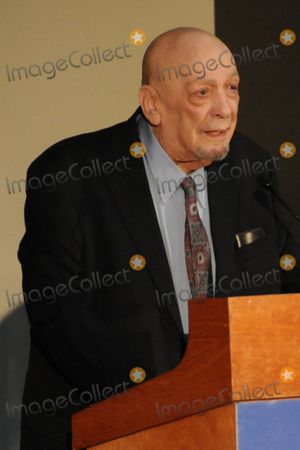 de.
Foster worked with a number of noted artists during this time, including Grandpa Jones, Willie Nelson, Ray Price, Boots Randolph, Ray Stevens (Foster produced the top ten hit Guitarzan), Billy Walker, Tony Joe White, Billy Joe Shaver, Larry Gatlin and the Gatlin Brothers and Jeannie Seely, recording her 1967 Grammy Award-winning song Don't Touch Me.
The record label chief also met Kris Kristofferson during this period and recognised he was more than a poetic songwriter, urging him to record and perform his own songs. Kristofferson sat in Foster's office, trying to turn down a record deal; he was looking for a publishing deal not a recording contract.
"I asked him to sing me four songs," Foster remembered. "By the second one, I thought: 'My God, I must be hallucinating. There's no way anyone can write songs like this.' After the fourth song, I said: 'I'll agree to this on one condition: You have to make an album for Monument.'"
Kristofferson bashfully replied that he couldn't make an album, primarily because, as he put it: 'I sing like a frog.' Foster's response: 'Yeah, but a frog that can communicate.' Kristofferson wound up recording for Monument, of course, and the episode goes down as a prime example of why Fred Foster was, well, Fred Foster.
Their first album together, 1970's KRISTOFFERSON, displayed the singer-songwriter's transcendent talent and contained many of his hallmark songs, including Sunday Mornin' Comin' Down, Help Me Make It Through The Night, For The Good Times, and Me And Bobby McGee. Foster shares a co-writer's credit on the latter for suggesting the song title 'Me and Bobby McKee,' named for a nearby female office worker. Kristofferson misheard him and eventually delivered Me And Bobby McGee.
"It's a gift, being able to sense something unique in somebody, and that's what I aimed for, always," he noted modestly. "Anybody that dropped a needle on a groove of a Monument record, I wanted them to immediately know, 'Oh, that's Dolly Parton,' or 'That's Roy Orbison.' It had to be unique."
Foster sold Monument and Combine in 1990 to CBS (Now Sony Music), but continued to produce music, winning a Grammy for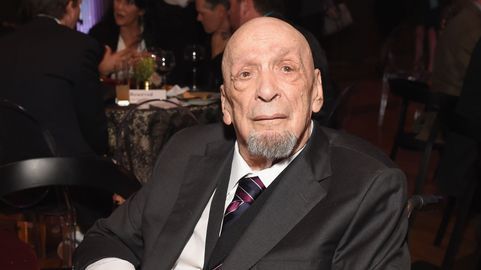 his work with Willie Nelson and Ray Price on LAST OF A BREED in 2008 for Best Country Collaboration for the track Lost Highway.  He also produced Willie Nelson's 2006 Grammy-nominated YOU DON'T KNOW ME: The Songs of Cindy Walker and Ray Price's final album, BEAUTY IS. His last project was the well-received 2018 Dawn Landes' album, MEET ME AT THE RIVER.
Fred Foster was inducted into the Musician's Hall of Fame in 2009 and, along with his friends Kris Kristofferson and Willie Nelson, received the prestigious Dale Franklin Award from Leadership Music in 2010. Two years later, his home state inducted Foster into the North Carolina Music Hall of Fame. Foster received a Trustees Award for his contributions to music from the Recording Academy in 2016 the same year that he was inducted into the Country Music Hall of Fame. "I was a fan, of course. Being in on the birth of something. … I can't begin to describe the thrill."