Felice and Boudleaux Bryant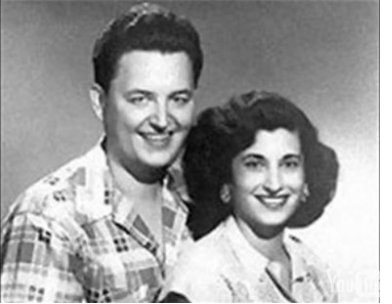 The most successful husband-and-wife songwriting partnership in country music, the Bryants were close runners to pop music's married couples Carole King & Gerry Goffin and Barry Mann & Cynthia Weill as the leading married couple songwriters of the 20th century. During the mid-1950s they captured the teenage angst of the rock'n'roll years better than most through such classic songs as Bye Bye Love, All I Have To Do is Dream, Raining In My Heart and Wake Up Little Susie. Alongside those pop hits, the pair also penned many country classics for Little Jimmy Dickens, Carl Smith, Eddy Arnold, Jim Reeves, Sonny James, Roy Clark, Charley Pride and dozens more.

Diadorius Boudleaux Bryant, born in Shellman, Georgia on February 13, 1920, studied classical violin from the age of five and played with the Atlanta Philharmonic during its 1938 season. He joined a country band that same year when a friend needed help and toured with Hank Penny's Radio Cowboys in the early 1940s, but had switched his allegiance to jazz music when in 1945 he met his future wife Matilda Genevieve Scaduto (born August 7, 1925, in Milwaukee, Wisconsin), then an elevator attendant at Milwaukee's Shrader Hotel. Felice, as her husband affectionately called her, came from an Italian family of music lovers. Although she had done some singing, she was a poet at heart with a natural gift for writing songs that—combined with her husband's music expertise—led to them becoming one of the most successful writing teams in modern music. During the first years of their marriage, the Bryants struggled financially, living in a trailer home, where they wrote upwards of 80 songs.

Eventually they struck paydirt when country singer Little Jimmy Dickens recorded their Country Boy and reached number seven on the country charts in 1949. This led to them meeting Fred Rose, and so began the Bryants' long association with Acuff-Rose Publishing. The following year, the Bryants moved to Nashville and began writing hit after hit, supplying Carl Smith with a constant supply of songs including It's A Lovely, Lovely World, This Orchid Means The End and Hey Joe. The latter became a million-seller when covered by Frankie Laine in 1953.

The couple also released four singles of their own but only with modest success so decided to concentrate on the more lucrative songwriting. Eddy Arnold charted with the Bryants' I've Been Thinkin' and The Richest Man in 1955, and their songs reached across to the UK when Alma Cogan took Willie Can into the British pop charts in 1956. The song was revived by Nashville's Sue Thompson, who took it into the American pop charts in 1963. The Bryants embraced the onslaught of rock'n'roll in the mid-1950s with open arms and produced hit songs, mainly for the Everly Brothers, that still sound fresh and vibrant today. Bye Bye Love, originally written for Johnnie & Jack, launched Don & Phil Everly as the hottest pop act of 1957, and over the next four years the Everlys recorded at least twenty more Bryant songs, including Problems, Bird Dog, and Take A Message To Mary. One of the songs offered to them, Raining In My Heart, they passed to Buddy Holly, who recorded the song at his final session in 1958, and enjoyed a posthumous hit the following year. They were still penning country hits, including Jim Reeves' Blue Boy, which became the singer's theme song, and Sonny James' Baltimore.
In 1967, they left Acuff-Rose and formed their own House of Bryant publishing company. The classics continued to come during the 1970s including Come Live With Me (Roy Clark), We Could (an old song revived by Charley Pride) and the oft-recorded Rocky Top (the Osborne Brothers, Lynn Anderson, etc). In 1975 Jim Capaldi, formerly of rock group Traffic, revived Love Hurts, originally a Roy Orbison and Everly Brothers' album track, but best known in country music circles by the Gram Parsons-Emmylou Harris duet version. Three years later, Leo Sayer took a new version of Raining In My Heart, into the charts. In 1979, Boudleaux produced the Bryants' only album as performers, ALL I HAVE TO DO IS DREAM (known in America as A TOUCH OF BRYANT).
By the late 1990s, it was estimated that Boudleaux and Felice's warehouse of 3000 songs had sold over 350 million copies worldwide. In 1972 they were inducted into the Nashville Songwriters Hall of Fame. Then in 1986 it was the National Songwriters Hall Of Fame that recognised their unique talents. In 1991, they received the ultimate accolade when they were inducted into the Country Music Hall of Fame—a rare honour for strict songwriters. Rocky Top one of their songs, was adopted as a State song of Tennessee in 1982.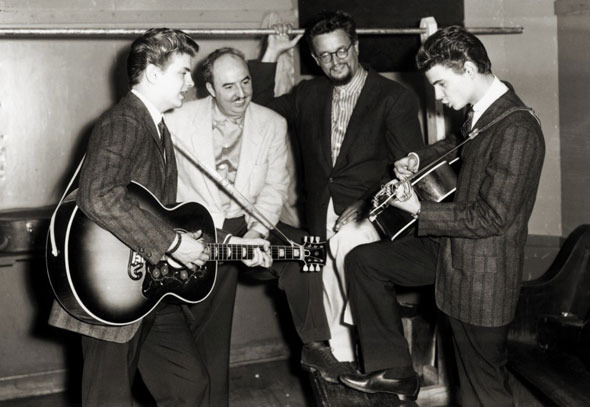 The couple wrote love songs like few others, often to each other. Their marriage was what most could only dream of having. They were devoted lovebirds until the end …they were a couple who loved, and who wrote with passion. Though Boudleaux died on June 25,1987, feisty Felice Bryant continued to write, sometimes with co-writers on Nashville's famed Music Row and remained involved in the music business until she passed away on April 22, 2003. Even into the 21st century the Bryants' songs continued to be recorded. The list of artists is almost like a who's who of popular music, from Ray Charles to George Jones, Linda Ronstadt to Bob Luman, George Morgan to George Strait.

Recommended Listening

All I Have to Do Is Dream (DB Records 1980)