First Published in Country Music International May 1994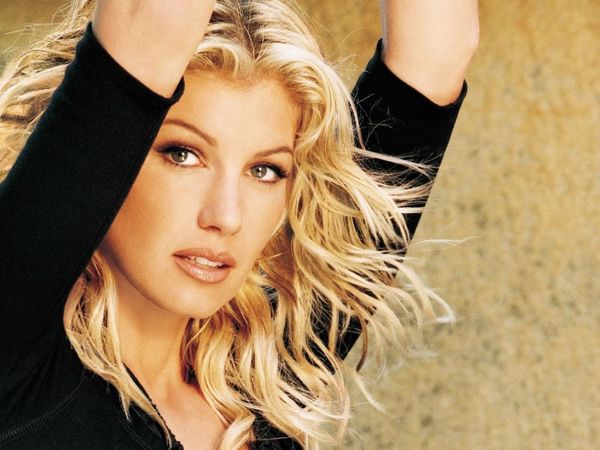 "After a time I realised I'd got myself in a bind, but I didn't say anything for fear of losing the job. I was dying inside. I hadn't moved to Nashville to sit behind a desk. I wanted so much to sing," said Faith Hill

Having been turned down for literally dozens of jobs in Music City, because no one wanted to hire a secretary who had aspirations of becoming a star, Faith Hill kept quiet about her singing talents and concentrated on finding any job she could that kept her in touch with the business. Eventually, she landed a job as a receptionist at Gary Morris' publishing company. "I just didn't tell them I could sing," she giggles. "And for more than a year I was a closet singer around the office."

Coming from the small Mississippi town of Star, Faith Hill is definitely not going to let stardom slip through her fingers. "I had my first band when I was 17. We played rodeos, fair dates and social events. When I turned 19, I decided to leave Star and move to Nashville to become a star. That was nearly seven years ago and my first real job in Nashville was selling tee-shirts at the annual Fan Fair."

Finally, David Chase, one of the staff writers at the publishing company, caught Faith singing along to the radio. Suitably impressed he asked her to sing on a demo of a new song, It Scares Me. The next couple of years found her moving out from behind her desk and working as a demo singer. Faith made her Music Row stage debut at the Bluebird Café, singing harmony behind songwriter Gary Burr. This became a regular gig and helped her gain a recording deal with Warner Brothers.

"Gary has been a great help," she enthuses. "He really appreciated my voice and my music and he helped produce some demo tapes that resulted in me getting a recording contract. What I've achieved so far I owe to Gary."

With Burr's encouragement and experience, Faith gradually honed and perfected her songwriting skills and co-wrote Go The Distance and I've Got This Friend, the latter a superb duet with Larry Stewart. Both songs are included on her first album TAKE ME AS I AM. She also got off to a fabulous start with the record-breaking success of her debut single, Wild One, which topped the US country charts for three weeks.

"We worked really hard on the album, and I want people to know how excited I am about the record. I love all the songs we cut and I enjoy singing them. I'm really excited that people over there in Europe want to hear my music."

With her striking good looks and agile voice, Faith's album includes a fine revival of the 1960s classic Piece Of My Heart, which is also her latest stateside single. Faith's relaxed, up-beat version sounds light years away from Erma Franklin's R&B-flavoured original or Janis Joplin's hit version, probably because Faith had never heard the earlier recordings.

"When they first brought the song to me, the demo had a country arrangement," she explained. "I had no idea it was an oldie. I'm glad I hadn't heard the other versions before I did my recording. I'm not keen on doing covers, unless I can really make the song my very own, or hear it my own way. I think Piece Of My Heart does work for me."

To emerge with such a strong start in her music career means that Faith Hill has a lot to live up to. Hopefully she has the talent and the voice to develop into one of the major country stars of the 1990s.