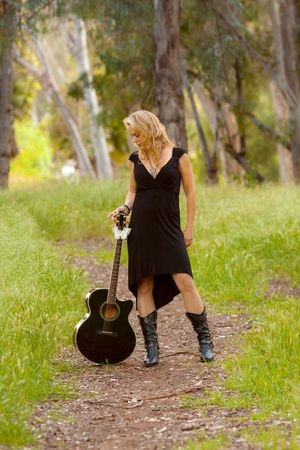 Eve Selis is a San Diego-based singer-songwriter with a long and winding road behind her. As a vocalist, she's a powerhouse, owning a solid gold voice laced with attitude and blessed with a range that she wields with style ... a world-class singer. Eve and her band light a match and set fire to any stage they walk on. In the 14 years since I first brought Eve and her long-time guitarist Marc Twang to England, she has carved out a cool little niche across the UK with regular tours either in a duo format with Marc or, for the summer of 2016, with her full band. (see tour dates below)
Released to coincide with the tour, Eve's new album, SEE ME WITH YOUR HEART, is the result of nearly three decades spent traversing a unique musical landscape. Powerful songs shared by one of the most incredible voices on the Americana music scene, these are some of Eve's most personal songs, brimming with life and energy while still touching on feelings of loss and self-doubt.
The album was born out of a period of reflection and re-evaluation following a roller blading accident at the end of May 2014, in which she tore her right hamstring. The normally energetic Eve was seriously curtailed and was immobile for a time, and then spent weeks having to take life at a much slower pace than she was accustomed to.
"I started asking myself hard questions like: 'Who is Eve Selis?' 'Why are you still doing this?' 'What's going on?' 'When are you going to wake up or whatever?'" Eve explains candidly. "Just asking questions everyday, which is I think how we all have to do it. You're constantly finding out who you are, you're always evolving. I realised that I made a choice a while back, that if I really wanted to be famous I would be. So I don't think I really want that, because I'm not willing to do what it takes."
"I'm not willing to be on the road 300 days of the year and do whatever it takes, and meet who I need to meet and smooze and do whatever it is you need to do to get yourself into that position. I wanted to have a family … I wanted a life. The bottom line is, you're on stage for two hours, but if you're not happy for the other 22 hours, what's the point? And I finally realised that, I am a success, I am happy. I do what I love every day of my life, for a living, and have a family and still have a life. So of course, there is always room for growth and I have dreams. I'd love to be on the Jools Holland Show. I'd love to play at Cambridge Folk Festival. Those are just bucket list things that I would love. And I'm still working towards that, and hopefully that will happen at some point."
Passion is like a fire; except once it's lit in you, you cannot put it out. It burns so deep that you just have to help build it to become bigger. Eve's passion for music has played a pivotal role in her life. She did have ambitions in her younger years to be a major star, to be embraced by the masses and live the celebrity lifestyle. But she didn't want that if it meant selling out her musical integrity. And she didn't want it if it meant no personal life. So, somehow over the years, Eve has balanced her personal and professional life without selling either one short.
I've known Eve for more than a dozen years and first encountered her music some time before that. Suitably impressed by the passion that came booming out of the grooves of her recordings, I looked at how we could get Eve Selis and her music to the British public, and that was how her first UK tour came together.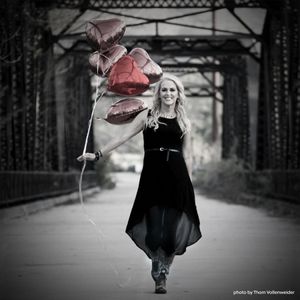 "I'll tell you what, that first tour was a cheap and cheerful tour," she recalls. "We were just hoping to break even, which we did, which was lovely. But it was more of a bucket list, almost a holiday. I was just like: 'I don't care what happens.' Then we met wonderful people: you, Malcolm Mills—so we had opportunities that came up and we went with that. That being said, the price of an airline ticket has doubled. Everything has gotten more expensive. Then of course there was that year 2007, that America tanked in the housing market, and then in 2008, everybody else followed suit. It's been a long climb out of that hole for all of us, so it is good, things have turned around. You can always tell when corporate work starts coming back in and people are willing to fly you places that things are looking up."
"We've built it up for so many years over here, and we don't want to stop coming … we love it. And we're hoping that some of those ideas, that some other things might start happening that will lift us up to a different level in this country and make it a little bit more affordable to bring the band every time."
My intuition and belief in Eve Selis was confirmed from that very first tour. Because I was so heavily involved with editing and running Maverick magazine, I wasn't able to be hands-on as far as going out on the road with Eve and Marc, but I did spend time with them and caught several of their shows. I was not only knocked out by their stage presence, but also by their obvious passion, ambition and drive. They put 100% into everything they did, whether it was onstage entertaining the sometimes sparse, but always enthusiastic audiences, meeting press and media people or spending what seemed like hours talking to the fans at the end of the evening.
Taking time out for people has always played a major role in Eve's life. She has spent countless hours raising money for Cancer charities. In the summer of 2015, at the beginning of her annual UK tour, Eve and Marc took time out to visit a school in Maidstone. This was despite the fact that they were both suffering from the dreaded jet lag and Eve was still having to take it easy on her leg due to the hamstring injury.   
"Sometimes people will hire us for big performing arts centres in a town, and then they say we have an outreach programme to this local school, would you mind going and teaching a class or doing a performance," Eve explains. "Last December we played in Bakersfield, Buck Owens' home town, and they did just that … asked us if we would do that. So the next morning we got up and went and sang at a primary school there and it was just lovely—it was the holidays so it was Christmas songs. Of course, they're paying you for your time, but as an artist you're getting so much more from those bright faces that are just so happy. We brought a bunch of percussion instruments with us and we only had about 22. There were two separate shows for an entire school, so we would have them come up in groups of 22 and they would come up and make some noise."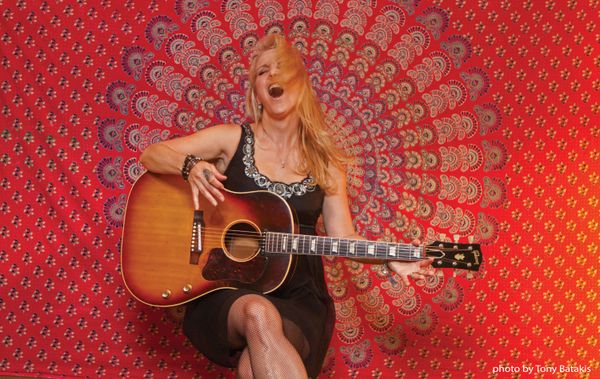 "When we had my Cactus Honey CD release at the Bluebird Café in Nashville, now people world wide know about that because of the TV show Nashville. Well, a couple from here just happened to be on their holiday and they came in last minute and fell in love with one of our songs. So she face-booked me and said: 'I know it's really cheeky, but would you mind coming and doing it?' So I said sure! The whole school knew the song, they had played them the CD. The kids sang along, and I just started crying. I was just like 'Wow! Really!' How do you put a price on that, that's a soul filling gig. Then we sang it and it was a beautiful experience. Those sort of opportunities make you happy. Being an artist is a spiritual thing. I'm not in it for the money, of course I need to make a living and I need to be able to come home to my family with some money. If I was in it for the money, I would have quit the music industry years ago and done something else that people do to make money."
Music for Eve Selis is the gift that keeps on giving. You could fall in love with a song when you're 5 years old and still love it when you're 55 years old. And this is the way it's been for Eve and her music and the way that it resonates with music lovers. Her songs are full of optimism and hope often from a dark and personal angle that is universal in scope.
Having released a series of acclaimed solo albums, Eve took a slight detour a couple of years ago by recording and touring with others. First came CACTUS HONEY, a duet album with long-time songwriting partner Kim McLean. That was followed by BHST (Berkley Hart Selis Twang) a kind of San Diego super-group. The latter album led to Eve and Marc touring with Jeff Berkley and Calman Hart, a popular San Diego duo, both in the USA and in the UK, where they were given an exceptionally warm reception.
"We'd done shows before with them, but it was always them as Berkley Hart and me as Eve Selis with Marc or as the Eve Selis band," she explains. "We don't remember who decided to work together. They came over with us in 2012 and opened five shows and people just loved them. So we talked about having them again and we started writing songs and then we thought: 'Hey let's do a CD together.' So it was really organic the way it happened and fun, just kind of a gathering. I mean, we're always working, so it was very hard to get four people's schedules together … we literally had to make appointments. It was usually night times, sometimes it was after when Mark and I were teaching all day long and then we'd grab a bottle of red wine and write a song with Berkley Hart. Then we were just doing the harmonies, making the music different and exciting … again … it just kind of happened. It was super fun!"
The BHST album was indeed quite different to anything that Eve Selis had produced previously. At times there's a feeling of quiet despair, but always tinted with an air of optimism and hope for better times around the corner. Even in the ultra sad
If I Lost You
, you knew that in the end everything would work itself out despite the pain of loss.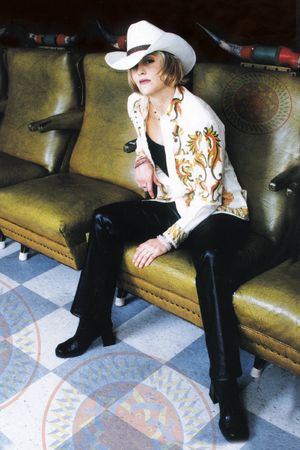 "Calman wrote that by himself," Eve recalls. "We were getting together one night and he goes: 'What do you think of this song, I wrote it a long time ago, but we could definitely use it.' He played that song and …some songs you listen to, after just one time and you just sigh … you just exhale. He had actually written that song about a friend who was dying from cancer. Visiting them, seeing their partner, it was some time before they were going to be gone, and he just wrote the perfect song about that, like: 'Do I own you.' Often when we're married, we say: 'I own you' and I don't mean that in a kind of ownership way, more … you're mine and I'm yours."
"I always kind of come from that positive place anyway," Eve continues. "I'd rather spend my energy on positive thoughts than on negative, and being angry, because it takes way more energy to stay in that place and it just brings everything down. That being said, Jeff and Calman always joke about the fact that I'm gonna bring in a positive song and they're going to find the dark part. That's their personality type, whereas I'm a little bit more bubbly I guess. But thank you for noticing the hope and optimism."
The hope that I found in those songs really sums up Eve Selis and her life in the way that she has approached her career in music. When she set out on this musical journey some twenty-odd years ago, Eve was not only looking at just making a living out of music, but also being some kind of big star. Many of those early ambitions have probably been dashed over the years and there've been many set-backs, but throughout, Eve has remained out there battling away with that great big beaming smile and full of sunny optimism.
"You can't appreciate the great, the wonderful times, without the dark, bad times. It's not like we want to have setbacks, but we don't mind tipping the scales on the happy as it really makes you appreciate the good times when you've gone through a rough patch. You sit back and look at each other and just think: 'Phew we made it out, we made it through the year, we made it through another tough time.' It's sweet and you can't appreciate that sweetness without a little bit of that bitterness in there."
Like the BHST album, CACTUS HONEY with Nashville-based songwriter Kim McLean also came about more by accident than any long-term plan. Eve had been working with Kim for many years, mainly on songwriting, but often Kim would be involved in Eve's recordings adding harmonies and assisting with the musical arrangements. In addition, if Kim was around when Eve was performing, usually in Nashville, but occasionally out on the West Coast, Kim would often get up and sing background and duet vocals with Eve. 
"Kim came out to California and we did a gig together and afterwards someone came up to the merch table and said which one of these CDs is just the two of you singing on it?'" Eve explains. "Bingo we got an idea: 'Let's do a song, let's do a CD together.' We've known each other for 15 years. We met the day after 9/11 at a gig and she has become one of my best friends. We're soul sisters, we're very connected. She writes songs that touch people's souls, and she says I sing songs the way she would want to be able to sing them, so we're a nice little fit."
"If you don't have that connection, that chemistry, it's really a lot of hard work, it's a waste of time for me personally. I need a song to move me and if it moves me, I know I can move the audience. Anyway, on that same trip, Kim and I had been writing together and we wrote about six songs and four of them made the CD. Then when we went to Nashville, we just recorded some other songs that I had been singing with my band.
Do You Know Me
is a song that she wrote that she had never recorded, so that was the first time she ever got to sing it. The reason, she said, is that the chorus is too high for her so she was always doing harmonies on that, so this time we go to do it together. She's got a beautiful voice on her own … she's an artist in her own right."
"The whole album is a duet … every song we are sharing parts. It was a fantastic experience. We recorded it in three days in Nashville. We did a Go-Fund-Me campaign, so that our fans paid for it, which was amazing, because it's expensive to record. We came up with the name, Cactus Honey, because I'm from California where the Cactus are and she's from Virginia, and that's where the honey is from."
"It was an interesting time for me because I was just thinking: 'What are you doing?!' 'You're doing this project and that project.' I feel like I'm just growing as an artist and expanding my horizons, but I will never stop playing with my band and doing Eve Selis' songs. Now I have Cactus Honey songs to perform and Berkley Hart songs to perform. So it's been a wonderful growth time for me."
Eve's hamstring accident gave her the time to reflect and look to the future and she gradually realised that though the side projects with Kim and Berkley Hart had played a positive role in her career, they had also taken her away from her own solo work. That realisation had a profound effect when it came time to start planning and recording the new album. Though Eve has sometimes been referred to as a singer-songwriter, in reality all of the songs that she's recorded have always been co-writes or from the pens of others. They have reflected her own thoughts, but often through the eyes of others or as joint thoughts rather than solely her own. When listening to the songs on SEE ME WITH YOUR HEART, it's almost like glancing into Eve's very soul as her own life story appears to unfold in the lyrics of the songs.  
"I'll tell you something that I just did for the very first time in my life," Eve explains, "I wrote a song by myself. Never done that before. Jeff inspired me to start playing more in open tuning. I know standard tuning, but open tuning, you use just one finger and one string and it sounds amazing, sounds like you're a great guitar player. He is a great guitar player, because he does both standard and open, but I've never done that before."
"I've always written with other musicians and I think the big part of it was, just believing that I could … and not: 'You can't do that, you need to work with people that do that better than you.' Again, I'm learning new things about myself and saying: 'Nope that's not true.' I've been writing songs for a long time and you get better at it. After 20 years you get better at anything, don't you think. So I did it, and you know what, it's a pretty good song."
That song,
Already Gone
, is one of the standout tracks on the new album as it haunts as much as it captivates. A dramatic song of break-up, there's so much un-said in the lyrics, leaving the listener to hear the song in all different ways as a seemingly unbreakable relationship finally just disintegrates.
From the powerful opening Fearless Heart about staying strong in the uncertain first steps in a relationship, to the exquisite Love Has The Final Say, this is a work of a mature and thoughtful songwriter.
The bluesy freight train roll of
Still Have A Long Way To Go
brings the tempo up with a mean harmonica showing up in perfect counterpoint to producer Kenny Greenberg's electric guitar in this rocking road homage. The title song is a gorgeous ballad that showcases Eve's uplifting singer-songwriter sound and carries a poignant message of hope.
Eve Selis wields a unique hybrid of organic rhythms, heartfelt lyrics and vocal-harmony-laden songs mixed with her aptitude for audacious, and bold fearlessness. This is music that moves you, be it the up-tempo positive songs that urge you to get up and dance or the softer ballads that offer thoughtful reflection.
The Man He Never Was
is possibly the most emotional and personal song that Eve has ever sung. This is the kind of album that could only come from a truly independent artist; an artist that follows her heart and makes music strictly on her own terms.
"I'm not sure I fully understand the meaning of being an independent artist," she admits. "It's just kind of do what you want and hopefully it's something that people like and that you're successful at it. Even if you're not, for me it's the discovery of writing new songs and borrowing other people's songs and reinventing the sounds and constantly moving forward. It's kind of the thing of finding your thing and making it into your own sound. It's a wonderful career, to be able to constantly be creative and not be afraid of 'is this going to sound alright' or 'are they going to let us do this.' I think being an independent artist means you get to do what you want."
On stage Eve delivers her stunning performance with equal parts innocence and authority, always soulful, strong and sassy. Her band, which includes some of the finest musicians in Southern California: Marc Intravaia (guitar), former Johnny Cash sideman Jim Soldi (guitar), Rick Nash (bass), Larry Grano (drums), and Sharon Whyte (keyboards, accordion), sets audiences on fire with an exciting combination of technical prowess and improvisational bravura.
Eve and her band do what they do because they love to. They all want—and need—to make a living, but it's not the money that drives them. It's a passion, a seemingly endless passion, that drives them, as Eve explains -
"We played at a party for a sixty-year-old man in San Diego, and all his friends and family were coming up and one of his friends came up and said: 'If you find work that you love, you'll never work a day in your life,' and that hit me so hard, because sometimes I'm on stage thinking: 'I can't believe I'm getting paid to do this.' That is so cool and it really is true, if you genuinely love what you do."  
Eve Selis Summer 2016 UK Tour Dates
July 8: Maidstone, Pizza Express
July 9: Colchester, Little Rabbit Barn
July 12: London, Half Moon Putney
July 13: Milton Keynes, The Stables
July 14: Bilston, Wolverhampton, The Robin 2
July 15: Otterton, Devon, Otterton Mill
July 16: Bedford, The Ent Shed
July 19: Bristol, The Tunnels
July 20: Brighton, The Prince Albert
July 21: Farncombe, St John's Church
July 23: Gateshead. Summertyne Americana Festival
July 24: Ramsbottom, Greater Manchester, Ramsbottom Civic Hall