Earl Thomas Conley Obituary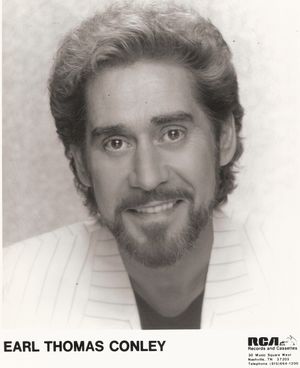 Earl Thomas Conley, one of the most successful country singers of the 1980s, passed away in Nashville on April 10, 2019, following a battle with a condition similar to dementia. He was 77. Few country singers possess the magical singing, songwriting and hit-making ability of Earl Thomas Conley. Recognised as one of the most unique artists in country music history, he was one of those rare artists who walked away at his peak. For longer than almost anyone could imagine, Conley was a hit machine. Between 1980 and 1992 he scored 18 number one country hits with another nine that cracked the top ten. But even machines wear out. His desire to record became replaced by a desire to get off a treadmill that was just going too fast, so he took a seven-year hiatus from the studio.
He left behind a stunning legacy of great songs and classic recordings that have easily stood the test of time. An artist that was way ahead of his time, Earl's music has always been down-to-earth with thought-provoking lyricism. His music picked up the label 'thinking man's country,' an apt description as he looked into the heart and soul of his characters, finding the motivations for their actions and beliefs. In the process, the astute listener will find fragments of himself/herself in nearly all of his song creations.
Although he had been a consistent hitmaker for more than a dozen years, penned hit songs for Conway Twitty, Mel Street and himself and recorded successful duets with Emmylou Harris, Keith Whitley, Gus Hardin and Anita Pointer, Earl Thomas Conley's contribution to country music have gone almost unnoticed. It seemed that everything Earl did became a hit and pushed the envelope at the same time. He was country, r&b, rock 'n' roll, soul, pop and adult contemporary in a world that accepted nothing but stone country. And in the final analysis, for the conservative American country music genre, that was to be his undoing.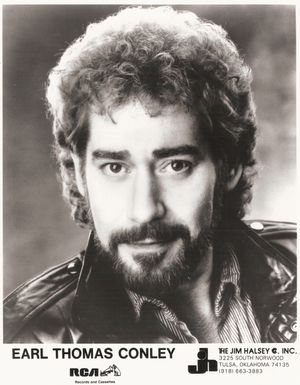 His climb to the top was a long, hard road littered with setbacks and disappointments. He was born into poverty in Portsmouth, Ohio on October 17, 1941 and grew up in a hardscrabble Ohio mining and industrial town that had seen its glory days pass by long ago. The son of a railroad man, the young Conley struggled with the limits of his social class. Painting was his first love, a passion that began at age 10. It was also his way out of an economically depressed town and when his father lost his job when Earl was 14, he was more than ready to live with his sister in Dayton, where he continued to paint and learn more about the art that seemed to direct his life.
Upon high school graduation, Earl was prepared to accept an art scholarship at a local college but opted to join the army instead. It was there, as a member of a Christian-influenced trio, where his musical talent and vocal ability were first realised. As he continued to perform, Earl's feelings towards the country music that his father had played for him as a child grew stronger and seemed to take a hold of him. He also figured that entertaining wasn't a bad way to make a living.
This new found inspiration fuelled the young Conley, who now sought an education in country music. Recordings by Hank Williams, George Jones, Ray Price and Buck Owens were the basis of this education, which served as a solid foundation for Conley, who began to write songs around this period.
Following his discharge, he worked a number of blue-collar jobs and started commuting to Nashville in 1968. In 1971 he made his Nashville recording debut coupling his version of The Night They Drove Old Dixie Down with the self-penned River Of Teardrops. Released by the small Prize Records, the single failed to make any kind of impact.
With success eluding him during every visit, Earl moved to Huntsville, Alabama where he worked in a steel mill. While in Huntsville, he met Nelson Larkin, a producer who helped the fledgling singer sign to the independent label GRT in 1974. Over the next two years, he released four singles on the label, which were all credited to Earl Conley. I Have Loved You Girl (But Not Like This Before), a superb country-soul ballad, spent just four weeks on the country charts, peaking at No. 87 in early 1975. Eight years later he re-recorded the song for RCA, this time peaking at No. 2.  He fared a little better with High And Wild (No. 67) and Queen Of New Orleans (No. 77) for GRT.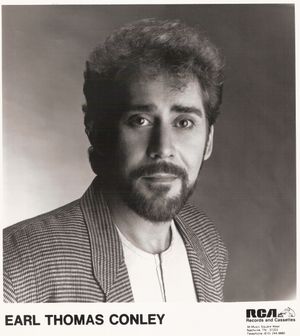 While in Nashville, Earl met Dick Heard, who produced country music singer Mel Street. This meeting led to Earl co-writing with Heard and being signed to a publishing contract by Nelson Larkin. Though his chart success was respectable for a developing artist, Earl was soon eclipsed by other artists who were having hits with his songs. Nelson Larkin gave his brother Billy, Leave It Up To Me, which became the first Earl Thomas Conley song to reach the Top 20. It was followed shortly afterwards by Mel Street's number 13 hit Smokey Mountain Memories (a co-write with Dick Heard) and Conway Twitty's version of This Time I've Hurt Her (More Than She Loves Me), which reached number one in early 1976.
In 1977, Conley was signed with Warner Bros in a licensing deal with the fledgling Sunbird Records, and in early 1979 he had his first Top 40 hit, Dreamin's All I Do. By the end of the year, he had begun performing and releasing records under his full name, Earl Thomas Conley. None of his Warner singles became big hits, and he left the label at the end of 1979 with his recordings now released by Nelson Larkin's Sunbird Records.
Conley's first single for Sunbird, Silent Treatment, was an immediate Top Ten hit late in 1980, and it was quickly followed by the number one Fire & Smoke early in 1981. This led to the release of BLUE PEARL, his first album which included his version of This Time I Hurt Her (More Than She Loves Me) the chart-topping song he'd written for Conway Twitty plus four of the songs from his stint on Warner Bros.
All of the songs were self-penned, many dealing with love, drinking or a mix of the two.  Though the themes used were far from riveting, the musicianship and vocal work were assured and confidently professional making for an impressive debut album. Throughout, his vocal range added an underlying soul dimension to the songs, helping to lift the album above the average country album of the time.
Following this breakthrough success, RCA signed Conley to a long-term deal. Tell Me Why, his first single for the label, reached number ten in late 1981, followed shortly afterwards by the number 16 After The Love Slips Away. RCA also purchased all of the singer's Sunbird recordings.
FIRE AND SMOKE, his first album for RCA released in October 1981, utilised all Sunbird recordings as his first session for RCA didn't take place until April 1982. Production was handled jointly by Nelson Larkin and Earl. In the summer of 1982, Heavenly Bodies kicked off a string of 21 straight Top Ten hits that ran for seven years. During that time, he had a remarkable 18 number one hits, including the record-setting four number one singles from 1984's DON'T MAKE IT EASY FOR ME—it was the first time any artist in any genre had four number one hits from the same album. This success pre-dated a similar feat achieved with Michael Jackson's BAD album, which paralysed the Top 40 chart much like Conley had on the country chart four years earlier.
Amongst his most notable country hits at this time were Somewhere Between Right And Wrong, Your Love's On the Line, Holding Her And Loving You, Don't Make It Easy For Me, Love Don't Care (Whose Heart It Breaks) and Nobody Falls Like An Old Fool. In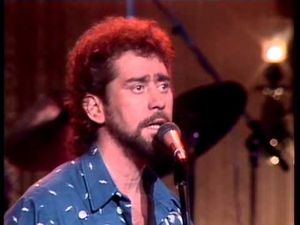 1986 he broke new ground with Too Many Times, a duet with Pointer Sisters' singer Anita Pointer, which led to him becoming the only country artist to ever appear on Soul Train. A No. 2 country hit, it was only his third release from 1982 to 1989 to not reach the top of the charts.
This success followed much soul-searching by the singer-songwriter. Initially he delved into the details of writing, trying to learn the craft by following the rules and regulations of the Music Row songwriting community. Eventually, torn by the limits of these 'rules'' he found his own niche by breaking many of those same rules. His public self-analysis—in both his songs and his interviews—proved inspirational to some, bothersome to others, but Conley gradually evolved stylistically, even though the thinking-man label continued to follow him.
He readily admitted that he chased a more commercial sound, with a certain degree of success, but the run for the dollars also put him into a financial bind. He spent part of the late 1980s and early 1990s overworking himself to pay off his debts incurred during those years when he struggled to make a living with his music. Despite this, his creativity flourished and the quality of his recordings such as That Was A Close One, What She Is (Is A Woman In Love) and Once In A Blue Moon stood head-and-shoulders above the competition. His left of centre style applied to both his music and his image. In the midst of the Urban Cowboy era, Earl didn't play the 'hat act.' His relentless pursuit to write and sing better songs resulted in number one hit after number one hit. His incessant desire to grow musically led to accolades such as multiple Grammy nominations for his 1983 hit Holding Her & Loving You, which won the Country Song of the Year award.
His distinctive soulful style blended with his heartfelt and honest writing style led to a queue of major names wanting to work with him. He recorded duets with Gus Hardin, Anita Pointer, Keith Whitley and Emmylou Harris and worked in the studio with Gary Scruggs and Garth Fundis and songwriters like Bob McDill, John Hiatt, Thom Schuyler and others.
He reached his artistic peak with 1988's THE HEART OF IT ALL, which is undoubtedly the finest album collection of his career. It featured four number one hits, including We Believe In Happy Endings, a superb duet with Emmylou Harris. By this time he had stopped working with Nelson Larkin, preferring to collaborate with Randy Scruggs, which brought his music back to his country and r&b roots. Despite this his sales took a dramatic dip during 1990 due to the rise of contemporary country, but he had two new Top Ten hits, Shadow Of A Doubt and the Keith Whitley duet Brotherly Love. The singles set the stage for the harder-edged country of his 1991 album YOURS TRULY. Despite receiving some of the best reviews of Conley's career, the record was a commercial failure.
By this time he had had enough of the treadmill of his career which was based around producing one radio hit after another. Issues of control in the studio fuelled his growing disenchantment with the politics of the music business. Mounting voice problems led to rumours of throat cance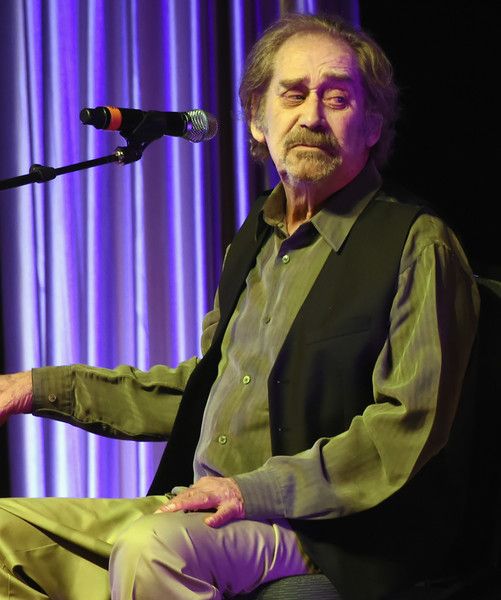 r, but what doctors actually discovered were severe allergies that prevented full use of his vocal cords. Financial woes and the death of his father also contributed to this tailspin, leaving Earl mentally, physically, emotionally and creatively drained. So, in true ETC fashion, he refused to compromise and took a break, which led to a seven-year hiatus from the studio.
He continued to give concerts and tours as he began to refocus his creative energies. The much slower pace of road life provided adequate time to rediscover the joys of songwriting. This discipline energised Earl and provided a renewed confidence. He teamed up with Randy Scruggs to produce 1998's PERPETUAL EMOTION. In 2002, Blake Shelton charted in the Top 20 with All Over Me, which Conley co-wrote with Shelton and songwriter Mike Pyle. That led to the release of his final album, IT SHOULD'VE BEEN OVER BY NOW.
Earl Thomas Conley was one of the great unsung country singers of the 1980s … in many respects he's been overlooked from that decade's exciting list of great artists. Whilst the likes of George Strait, Ricky Skaggs, Steve Earle, Keith Whitley, Lyle Lovett and Rodney Crowell, have been eagerly embraced in the years that have followed, Conley has been totally ignored and overlooked by country historians.
He possessed a soulful voice that was offset by the generally delicate arrangements, particularly on the ballads, many of which he wrote himself. Throughout his career he demonstrated sharp songwriting skills, painting vivid characters and images with his lyrics and breathing life into them with his wonderfully expressive voice. I have lived with his recordings for close on 40 years and they still sound as fresh today as the day I first heard them. His voice and songs have touched me in ways that few singers have and will continue to do so for years to come.
Earl Thomas Conley was memorialised in a Twitter post by country singer Blake Shelton who wrote: "My heart is absolutely destroyed today… Earl was my all-time favourite singer, hero and my friend. Prayers to his family. We will all miss you deeply my brother. Now go rest…."