Don Williams, known affectionately as 'the Gentle Giant of country music,' died on September 8, 2017 at his home in Alabama following a short illness. He was 78. One of the most original and gifted talents in the annals of American country music, the modest and unassuming Texas gentleman had one of the longest hit streaks ever in country music, including 17 No.1s, and 28 others in the top 10. In the UK, he broke through to public acceptance in a way that few country acts have, accumulating gold and platinum albums and even scoring on the pop charts.
My first introduction to the music of Don Williams was in early 1966 when, along with fellow Texans Lofton Kline and Susan Taylor, he was a member of the Pozo-Seco Singers. At the time, alongside my passion for country music, I was also into the music of the Kingston Trio, Peter, Paul and Mary, the Byrds and Bob Dylan, and I naturally fell under the gentle sounds of this folksy trio.
I followed the ups-and-downs of the Pozo Seco Singers over the next five years and was quite interested when I heard that Don Williams had settled in Nashville and was recording a solo album. I can vividly recall getting hold of that first solo album, simply titled DON WILLIAMS VOLUME ONE, virtually on the day of release in the early months of 1973. The refreshing sound bowled me over and the album was rarely off the turntable. Each track had some subdued hook, the kind that injects you sublimely. You didn't even realise it was a hook until you found yourself singing it to yourself on the bus three days after hearing it.
A few months later I did the first of more than a dozen interviews that I was to conduct with Don over the ensuing years. Interviewing the somewhat reserved singer could be something of a daunting task. A quiet man who chose his words carefully, he had a reputation for being uncommunicative. He always talked slowly and to the point, and was not given to long-winded answers when a brief 'yeah' or 'nope' would suffice. Ov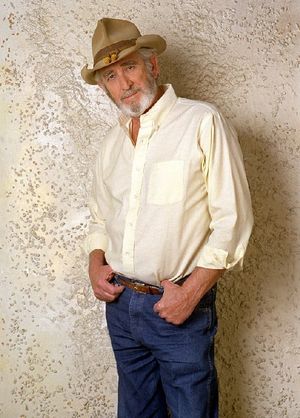 er the years I succeeded in getting him to open up about his early musical influences and his undoubted passion for the music that shaped his life.
Donald Ray Williams was born the youngest of three sons on May 27, 1939, in Floydada, Texas, to Loveta Mae Lambert and James Andrew 'Jim' Williams. Music played a major role in his younger years. His mother played guitar and sang around the house for fun and young Don was entered into a local talent contest when he was three years old, winning an alarm clock! His father was a mechanic and had found it necessary to move around in an effort to build a better life for his family. For various periods the Williams' family lived in Missouri, Arizona, New Mexico, Nevada and Iowa, settling back in Texas at Portland following his parents' divorce.
Don first picked up an acoustic guitar and sang with friends during junior high school. He used to come home from school and pick to his favourite songs on the radio. At 14, he wrote his very first song, Walk It Off, and counts songwriting as the most important role in his life. He was influenced by country music throughout his childhood and can recall hearing singers like Little Jimmy Dickens, Slim Whitman and Webb Pierce.
"My roots are country, that's what I grew up on," Don told me several years ago. "My mother used to play guitar and all the songs and everything I heard growing up were country until I was at High School. I wouldn't have missed the Grand Ole Opry or Louisiana Hayride back then. I guess, though, that when Elvis, Buddy Holly and Chuck Berry came to the fore there were a lot of us changed without really realising it."
"It wasn't like I just quit listening to country music", he elaborated. "But I really dug this other music too. It was very exciting—different. There were a whole lot of people I loved—The Flamingos, Platters, groups like that. It was a really exciting time in music."
Though he was fascinated by music, Don never regarded it as a possible way of making a living. He began getting more serious about music whilst in high school, but it was not until he enlisted with the US Army that anything of substance happened. Whilst serving overseas in Japan he performed with small musical groups, playing all kinds of music, but finding to his delight that audiences seem to prefer country music.
Thoughts of a musical career were furthest from his mind when his military service was completed and he returned to civilian life, moved back to Texas and undertook a variety of jobs including working in the oil fields, driving a bread van and, amazingly for Don Williams, working as a debt collector for a finance company. He had married Joy Bucher in April 1960 and the couple had a son to raise.
But the pulling power of music was too great for Donnie Williams (as he was known at the time) to resist. With Lofton Kline as his partner, he began performing at local colleges as The Strangers Two. At one of these informal dates they met Susan Taylor, who was singing traditional folk songs. The three found that they had similar musical ideas and within a short time they joined forces to become The Pozo-Seco Singers.
"The group worked in a folkish vein because we came into existence at the tail-end of the folk boom," Don explained. "We didn't want to sound like other folk groups, especially The Kingston Trio, who were big at the time, and we tried to steer clear of the type of songs that they were doing."
Don was working for the Pittsburgh Plate Glass Chemical Company when the Pozo-Seco Singers began to gain a sizeable local following. Working in college campuses right across South Texas, they found their musical blend beginning to click. They recorded a single, Time, for the small Edmark Records in 1965. The single was picked up by Columbia, reaching No. 47 on the American pop charts the following year.
Now signed to Columbia Records, the trio were summoned to Nashville and put under the wing of staff producer Bob Johnston, a successful pop producer who also worked with Bob Dylan, Johnny Cash and Marty Robbins. They released TIME, their first album in the summer of 1966 and scored a second hit with I'll Be Gone. By this time Don, Lofton and Susan had given up their jobs and guided by their manager Albert Grossman, had set out to build upon their success with a series of appearances, mainly in college campuses, all across the States. At the time Grossman had quite a reputation, having been involved in the careers of artists like Peter, Paul and Mary and Bob Dylan. A man who knew only success, there's no doubt that it was him who 'pushed' the trio towards the commercial success that quickly came their way.
Their third single, the Chip Taylor ballad I Can Make It With You, became their biggest hit, reaching No. 32 on the pop charts, despite battling a cover version by the long-established Jackie DeShannon (which reached No. 68). Kline left the group shortly after I Can Make It With You was recorded, due to friction with the group's producer, Bob Johnston, and being tired of constant touring. Kline was replaced by veteran folk singer Ron Shaw, who toured with the group and recorded with them on several singles.
For the next three years The Pozo-Seco Singers were indeed happening. They enjoyed further single successes with Look What You've Done, Louisiana Man and I Believed It All. Columbia released three albums, though it would appear there were problems, with a fourth album, recorded in Nashville with Billy Sherrill producing, at the end of 1967 never seeing the light of day, though several of the proposed tracks did appear on singles.
The trio's first album, TIME, released in August 1966, was a safety-first record, containing the first two hit singles plus standard folk tunes like Guantanamera. The backings were simple, making use of acoustic guitars and a few percussive sounds, but relying mainly on the superb vocal harmonies to carry it all. The impression gained was that this album came closest to the way the Pozo-Seco Singers sounded 'live'.
As Don explained: "I envisaged the group as a folk-country group, and though we recorded in Nashville, we found ourselves working closer to a folk sound than I really wanted to." One of the songs on that first album, Down The Road I Go, is familiar to most Don Williams' fans. It was written by the singer, and he re-recorded it some seven years later for his solo album, DON WILLIAMS VOLUME TWO. I suppose in retrospect this was the kind of sound that Don had really wanted for the trio. The original version is not too different from the later recording, and is very indicative of the successful laid-back Don Williams' style.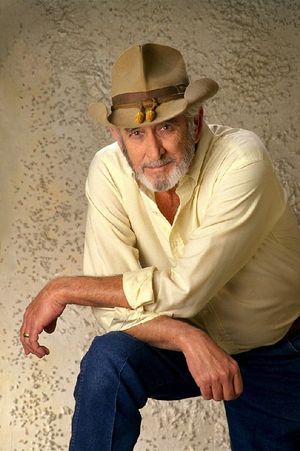 The Pozo-Seco Singers were beginning to find it difficult to gain the kind of work Don had wanted for them. They had been working almost exclusively on the college circuit, but due to political problems in the colleges, it became increasingly more difficult to find enough work to sustain the trio. In the summer of 1969 their contract with Columbia expired. Don and Susan were both reluctant to give up their work within the music business, so continuing as a duo, and becoming Don Williams & The Pozo-Seco Singers, they signed with the small Certron label in Nashville.
The next eighteen months saw the release of several singles including a medley of Strawberry Fields Forever and Something, Chip Taylor's Story Book Children and the slightly country-styled Follow Me Back To Louisville. But success still eluded the couple and in the end Don became disillusioned with the whole affair.
"We weren't doing too well really. It got to the point that the only places we could work was hotel lounges, and that wasn't what I wanted."
When the Pozo Seco Singers split up in 1970, Don actually opted out of music to pursue a regular day job. "Well it was a family thing. My father-in-law had the business and we had to move back to Texas to go into business together. So after much discussion my wife and I decided to move back. The kind of jobs that were being offered in music were something I swore I would never do. And so we moved back to Texas, and my father-in-law and I went into business together. It was just really an awful time for me 'cos he had certain ideas that didn't coincide with mine. So after about a year of that I told my wife the best thing we can do is move back to Nashville, because I can probably make a better living for us just working in publishing, than I would there working with him. He was just uptight and worried about everything. So that's what we did. I had every intention when we were back in Nashville to just write and work in publishing."
It was Don's intention to be a staff writer at Jack Clement's publishing company, but experiencing problems in getting his songs recorded in Nashville led to a change of direction. As well as recording demos of his own songs, Don had been singing demos for other songwriters working for Clement, including Allen Reynolds, Bob McDill and Dickey Lee.
"My first encounter with Allen Reynolds and Bob McDill was the last single that the Pozos put out. Bob McDill was the writer of it. When I came back, and we started working together, I told him he owed me a lot because the last single the Pozos had was a flop."
A demo session of songs written by Reynolds, McDill and Williams yielded surprising results. "We thought: 'We'll just go in, get the musicians together that would understand my treatment the best. Worst case scenario, we'll come out with, hopefully, some really good demos that'll help get these songs cut.' That first day constituted about 95 percent of the first album. It was like it was supposed to happen, I guess."
In music, like in most forms of art and entertainment, genuinely cool new styles or trends almost always begin with some small group of people doing something that really matters to them. Often, they toil away in blissful obscurity, satisfied with having traded success for inner peace or whatever. When Williams got together with Allen Reynolds, Bob McDill and the other musicians to create that album, they had absolutely no idea what the result was going to be. Though they hoped it would prove successful, financial gain was not the criteria for working in the studio.
The creative freedom to work and experiment on that new sound was provided by Jack Clement and his short-lived JMI Records. It was a small-time independent label and getting Don Williams and his music off the ground was tough. The first single, Don't You Believe, released in the summer of 1972 failed to chart. That was followed by The Shelter Of Your Eyes and Come Early Morning, both of which dented the top 20 early the next year, but it was to be a couple more releases before Don finally cracked the top 10 with We Should Be Together in 1974.
Don Williams seemingly came out of nowhere with this refreshing, stripped-down, acoustic sound, which, though very rootsy, could in no way be termed old-hat. It was contemporary, and though it took a little while to break through to the charts, it certainly stirred ripples within the Nashville music community, causing several long-established acts to re-think their musical directions and arrangements.
His first solo album, simply titled DON WILLIAMS VOLUME ONE, was unbelievably, counted as cutting-edge at the time. This was the era of Billy Sherrill's string-laden country-politan productions, Donna Fargo and the twee, poppy sounds of The Happiest Girl In The Whole USA, and Freddie Hart and his sickly, romantic mush.
By this time, several other established acts had become enamoured by the simple, yet highly effective acoustic country sound that Williams had perfected. Charley Pride was one of the first, followed by Waylon Jennings, who cut a version of Amanda, a song still associated with Williams, even though Don's version only reached a lowly 33 on the charts. Others who either cut Don's songs or were heavily influenced by his laid-back styling included Tompall Glaser, Sonny James, Lefty Frizzell and even rock stars Eric Clapton and Pete Townshend.
"A year or two years after I started making records, I would hear about a producer, a singer, or musicians wanting to get that Don Williams' sound. So yeah, I guess it has influenced people. To whatever extent I don't know. The way I was doing things was just a bit different to the way it was going down when I started."
Following the release of the equally-impressive DON WILLIAMS VOLUME TWO in 1974, JMI Records was shuttered and Don moved over to ABC/Dot Records. His first single for the new label, I Wouldn't Want to Live If You Didn't Love Me, became Don's first country chart-topper. It opened the flood gates for more number ones, including You're My Best Friend, Till The Rivers All Run Dry, Say It Again, Some Broken Hearts Never Mend and I'm Just A Country Boy.
With the move to ABC/Dot, Don no longer worked with Allen Reynolds in the studio. He teamed up with Garth Fundis to co-produce his recordings—a highly successful partnership that was to remain in place for the next 20 years.
Don made the British connection in 1976 when he made his first appearance at the Wembley Country Music Festival. It was an electrifying appearance, the audience not sure what to expect from the then relatively unknown Texan. He gained warm applause after the first song, then it built and built after each subsequent song until at the very end of his spot the whole arena erupted.
"Yeah, it was, it was pretty overwhelming. Actually, I really hadn't really been touring doing live performances that much, up to that point. And I don't know, I can't remember—it's so long ago, but I don't think that I had had the two musicians with me all that long. But what really amazed me was that the people knew the songs, and they were singing with me and all that. I wasn't prepared for that at all."
Following that, Don's career in the UK exploded. His version of I Recall A Gypsy Woman, entered the pop top 20 and over the next couple of years he charted six albums, with VISIONS, going double platinum. It led to him touring the UK almost on an annual basis.
There is one of Don's songs that has probably meant more to his UK fans than any other, and that is You're My Best Friend. It is not the best song he wrote, nor was it his biggest hit, but then career songs have nothing to do with chart position, because the public isn't aware of chart position, just the impact of the song. On all of his concerts his fans would sing along gently, yet emotionally, to the heartfelt lyrics and over the years it became the most requested record on radio request programmes.
It was usual, at the end of the song, for Don to take off his trademark Stetson and acknowledge the audience. That Stetson played such a dominant role in Don Williams' image that it is hard to imagine the singer without it. The surprising thing is that in the early days of his career he never wore a Stetson or any other kind of headgear.
"The hat was first given to me by the people at 20th Century Fox when I was filming W.W. & The Dixie Dance Kings. I really had worn hats very little prior to that. But the guy who gave it to me, his speciality was styling hats to a person's features. And I just little by little got to wearing it, until it became like a part of me. I kid about it turning into a growth, but I really don't feel right if I go outside now without wearing it. I feel like I'm not dressed."
Don's unique talent was being able to distil human relationships into words of one syllable; something any of his adoring audiences could have written if they had a mind to. But they preferred the slow, lean Texan to do it for them. The fact that his songs were presented beautifully and simply and were patently straight from the heart, made them accessible to the maximum number of people.
In early 1979 ABC/Dot Records was absorbed into MCA Records and Don continued with the new label with even more successes including the self-penned Lay Down Beside Me and the chart-topping It Must Be Love and Love Me Over Again. Mention should be made of Texas songwriter Bob McDill, who over years provided Don with several of his most memorable hit songs.
In 1980 Don released what I consider to be his definitive record, Good Ol' Boys Like Me, a Bob McDill song that more than any other captured the complete epitome of exactly who and what Don Williams was all about. Possibly too lyrical for many country music radio playlists, it stalled at No. 2 on the country charts. If any song deserved to win a coveted CMA Song of the Year, this was the one. Ironically, Don's next single, the sweetly romantic I Believe In You¸ not only topped the country charts but also crossed over to the pop charts, becoming the singer's biggest hit.
The early 1980s saw the country hits continue unabated with further chart-toppers in Lord, I Hope This Day Is Good, If Hollywood Don't Need You, Love Is On A Roll, Stay Young and That's The Thing About Love. At the end of 1985 there was a big surprise when Don announced that he was leaving MCA Records to join Capitol Records.
There was little different to his sound as he continued chalking up hits like We've Got A Good Fire Goin', Then It's Love and I Wouldn't Be A Man, though there was only one chart-topper, the rhythmic Heartbeat In the Darkness. Four years later Don was on the move again, across to RCA Records, with further top 10 hits like One Good Well, Back In My Younger Days and his final top 10 hit—Lord Have Mercy On A Country Boy in 1991.
After he left RCA in 1992, he recorded a live album in the UK and released it on American Harvest the following year. He did a second album for the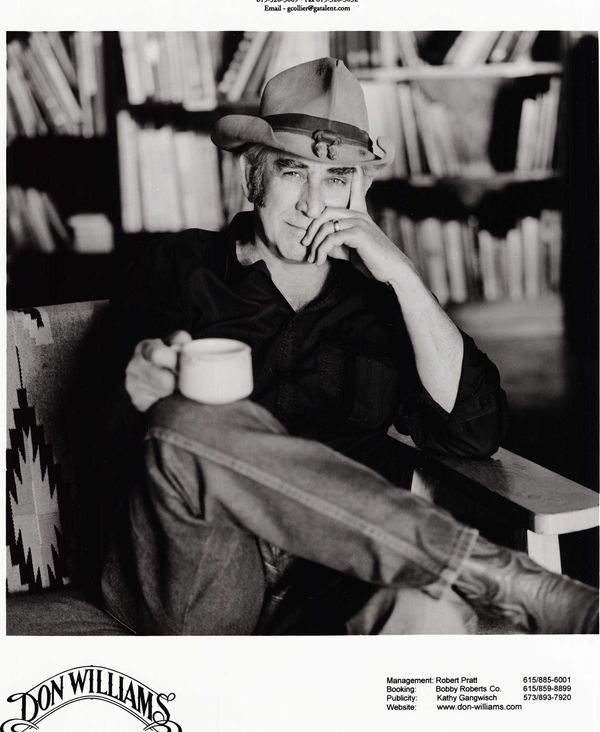 label before amicably parting ways in 1997. The following year, he signed with Giant Records and looked set for a chart comeback, but even though I TURN THE PAGE, was critically-acclaimed, the Don Williams sound was not embraced by American country radio.
Though Don had never really toured extensively—even at the height of his chart success he rarely played more than 80 concerts a year—he continued to make his annual pilgrimage to the UK for his adoring fans. He also toured Down Under in Australia and rather surprisingly in Africa. In 1997 I saw Don perform in front a large and adoring crowd at a country music festival on St Lucia in the Caribbean and it was amazing how the audience were requesting Maggie's Farm, one his lesser-known songs.
"I haven't performed that for, oh, man it's been years. I did sing it back around the time it was first out. When I played in Africa, of all the songs, I never would have dreamed that they would really want me to do, it was Senorita. I tell you, they just had a fit for me to do Senorita. So I finally did it, and they just sang along. It was something else."
By that time he had reached a point where recording was not a priority. He had even ceased touring in the States, preferring to visit the UK once a year, where he had been voted Country Artist of the Decade by British fans in a 1980 poll.
"My music had already gained a foothold in England before I went over there. I've found that the English pay a lot of respect to your music. They know who wrote the song, where you recorded it, and who the musicians were, and all of that stuff. There are a lot of the English fans who can remember more about what I've done than I can. I'll be honest, the reason that I've been back so many times as I have over the years and continue to do so, is that the English people have been so fantastic. It's hard to not go someplace when people there are so good to you."
In 2009 Don announced that he was going to undertake his final farewell tour. The following year he was inducted into the Country Music Hall Of Fame, and as he found it difficult to remain inactive at home he undertook some selected concerts. Three years later he joined Sugar Hill Records and released the excellent AND SO IT GOES, which found him re-united with Garth Fundis. This led to some more concerts followed in 2014 by REFLECTIONS, a second album for Sugar Hill Records.
A year later he announced a series of concerts in America for the summer of 2016, but then in January of that year, following a hip replacement operation, he reluctantly announced that the tour was cancelled and he would definitely not be touring again. In May 2017, coinciding with his 78th birthday, came the excellent all-star tribute album GENTLE GIANTS: THE SONGS OF DON WILLIAMS.
The album featured songs like Tulsa Time, Amanda, I Believe In You, Till The Rivers All Run Dry and Good Ole Boys Like Me performed by such diverse acts as Garth Brooks, Dierks Bentley, Alison Krauss, Lady Antebellum, Chris Stapleton, Brandy Clark, Keb' Mo' and Jason Isbell and Amanda Shires. It was a heartfelt tribute to one of country music's true legends.
The impact that Don Williams and his music has made, especially in those early days, has had a long-lasting effect. Many of today's newcomers, such as Jason Isbell, Josh Turner, Chris Stapleton, not to mention Brad Paisley, Lee Ann Womack, Vince Gill and even Garth Brooks, have all mentioned Williams and his music as being a big influence on their own music.
He quietly went about his business of making music and building a huge following around the world. Unlike other major superstars, he always remained very much down-to-earth. He was fully aware that he counted for no more or no less than any other person in this life. Not for reasons of illusion about his own grandeur; on the contrary, it was because he saw his work as being of no greater consequence than that of an ordinary working man. He was always genuinely embarrassed—it was definitely not false modesty—that other people attached such an importance to his music and his accomplishments.
It was Don Williams ability to write, perform and record songs that have a universal appeal that made him a true international star. Smooth, relaxed, and laid-back—all are appropriate ways of describing Don and his music. In many ways, what he created sounded simple, but in reality a lot of work and creativity went into that Don Williams' sound. It was not just a case of making music, but creating the right lyrical message, imparting honest emotion and wrapping it all in the kind of musical arrangements that will have a wide appeal and perfectly fit those lyrical messages. Over the years he used subtle rhythmic patterns that other country singers have rarely explored.
"Every time I put an album together, I tried to do something different. Various instruments and maybe do some rhythmic things that are a little different. And always in that, I'm always concerned if I've gone too far, if I change things too much and I had someone come up to me and say: 'Don't ever change.' And I feel like I have, you know. So I've always thought, well as long as a person feels that way about it, then I haven't changed that much."
He was one of the original 'hat acts' of country music. With the battered cowboy hat seemingly riveted to his head and wearing the equally battered denim jeans he could almost have been born in, Don Williams was an unlikely superstar. In reality, he was just this ordinary guy who had an undying passion for making real, genuine, heartfelt music.