Don Williams

Nice and Easy

The original 'hat' act makes another welcome return to Britain, and despite his reserved images he's happy to talk. Then again - "There are a lot of the English fans who can remember more about what I've done than I can."

Don Williams by Alan Cackett published in Country Music International September 1995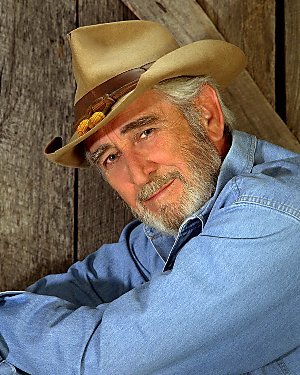 Interviewing Don Williams can be a daunting task. He has a reputation for being uncommunicative, but when we spoke prior to his 1995 tour he seemed most receptive. A quiet man who chooses his words carefully, he talked slowly, and always to the point, and is not given to long-winded answers when a brief 'yeah' or 'nope' will suffice. For a good many years, Williams has lived on a vast ranch just outside of Nashville with his wife Joy, two sons, Gary and Timmy and their horses. Williams has always been very protective of his private life, so I was surprised that the Nashville phone number I was given to call was to Don's home.

Williams' many associates in the music business say that in his own environment he's rather more sociable and forthcoming than his public image would suggest. And sure enough, as the interview went on, Don opened up. With the imminent release of BORROWED TALES, a new album in which he interprets golden oldies from the past, this was the perfect time for reflecting. Most country superstars tend, by tradition, to be effusive, gregarious people. They thank audiences over and over for making their last 10 records number one hits, and interviewers are told the they've loved meeting and talking to them. Don Williams is not like that. Don Williams is taciturn.

Not for reasons of illusion about his own grandeur; on the contrary, it's because he sees his work as being of no greater consequence than that of an ordinary working man. He's genuinely embarrassed—it's definitely not false modesty—that other people attach such an importance to his music and his accomplishments. Few country artists have ever enjoyed the kind of worldwide popularity that Don Williams has achieved. He has sold millions of records not only in England, but in Africa, Australia and all across Europe.

"One of the things that's helped me more than anything else is when I get the chance to get off with just me and myself and really kick things around. It helps me a lot to think about where I'm from," he opened up. "That kinda reassures me and pushes me and makes me feel a little bit better about what's been going on."

Where he's from is Floydada, a small town in Texas. But in the best country tradition the family was poor and moved as his father, who worked in mechanics, strove to find a better life for his family. For various periods they lived in Arizona, New Mexico, Nevada, Iowa and Missouri, settling back in Texas in Corpus Christi. His mother played guitar at home and he was always fascinated by music, but Williams never regarded it as a possible way of making a living.

He used to come home from school and pick to his favourite songs on the radio. At 14, Williams wrote his very first song, Walk It Off, and counts songwriting as the most important role in his life. His gift is that of being able to distil human relationships into words of one syllable, something any of his adoring audiences could write if they had a mind to. But they don't, preferring this slow, lean Texan to do it for them. The fact that his songs are presented beautifully and simply and are patently straight from the heart, make them accessible to the maximum number of people.

"I've always tried to think of myself more as a writer than anything else," he drawled. "I guess you'd say it's the most fulfilling thing I do. I don't think it's necessarily the best song that I've written, but the song that really showed me something about my writing and was very much an encouragement for me was In The Shelter Of Your Eyes. That was a real turning point for me as far as the way I approached writing. I still get a lot of requests for the song. It was a very successful record and continues to be a success."

That song was Williams' first country Top 10 hit back in 1973. Prior to that he had enjoyed some considerable success during the 1960s as a member of the Pozo Seco Singers, a folk-pop trio who shot to national prominence with Time in 1966 and stayed together until 1970. Don didn't move from his home in Texas to Nashville until 1971, initially to work as a writer and in the publishing business. He linked up with Jack Clement and his fledgling JMI Records to produce DON WILLIAMS VOLUME ONE, a solo country album. From the first album in 1973 through the gold and platinum successes VISIONS, I BELIEVE IN YOU and the less successful CURRENTS, a shamefully dismissed classic, Williams has remained true to his creed.

Don Williams has also been one of the few Nashville-based singers to actively pursue and build a following in Britain. "England's always been a fascinating place to me with its history and buildings," he explained. "My music had already gained a foothold in England before I went over there. I've found that the English pay a lot of respect to your music. They know who wrote the song, where you recorded it, and who the musicians were, and all of that stuff. There are a lot of the English fans who can remember more about what I've done than I can."

"It's a whole different level of caring. I'll be honest the reason that I've been back so many times as I have over the years and continue to do so, is that the English people have been so fantastic. It's hard to not go some place when people there are so good to you."

Williams made his British concert debut at the 1976 Wembley Festival. He received by far the best reaction of the night, adopting a retiring, low-key approach, uncharacteristic of country singers. This simple, downbeat profile, as opposed to the comically gross overkill presented by everyone else, was probably a significant factor in his popularity. He was content to let his songs stand on their own merits, and generally they comfortably passed the test.

That night, Williams drawled his way through a compendium of tuneful, neatly constructed songs. A standing ovation ensured one of the few encores to be seen throughout the festival. In a day and age when the words 'country music' were still unrealistically associated with the rustic whine of fiddles and country guitar riffs that smack of the hills, Don Williams helped to close the gap between the worlds of country and pop as he achieved phenomenal record sales in Britain and embarked upon regular sell-out concert tours.

He was one of the original 'hat acts' of country music. With the battered cowboy hat seemingly riveted to his head and wearing the equally battered denim jeans he could almost have been born in, Williams was an unlikely superstar. He also started to attract the most unlikely fans in rock musicians Eric Clapton and The Who's Pete Townshend. They turned up at his concerts, covered his songs and built up a friendship with the quiet, unassuming Texan.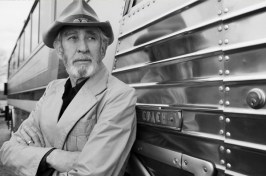 "It's always a huge compliment that someone who is into a different style of music is aware of what you're doing and is almost like a fan of what you're doing. I feel exactly the same way about Eric, and you know we spent some time together and I think we have a mutual respect for each other."

"We haven't conversed in several years," he adds. "I don't really know exactly why that is. I've just got a tremendous amount of respect for him and his talent, and the fact that he can do what he's done in the face of all the adversities he's had to face."

There's always been a soul and blues thread running through Don Williams' music, so it is not too surprising that he's also a fan of Clapton's output. Growing up in Texas in the 1950s he came across many differing musical styles that have coloured his own work and led to him reviving Brook Benton songs, and recording with both Dobie Gray and The Bhundu Boys.

"I'd been aware of Dobie for a long time and when it came to the time for recording his songs, So Far, So Good and In The Family, he volunteered to come in the studio and sing some harmony parts and stuff like that. Dobie's one of those super talents. It's a huge pity that his talent hasn't been more widely recognised."

"Y'know,' when I was growing up I used to listen to Ray Price, Johnny Cash, and Jim Reeves," he reminisced. "And at the same time I'd also listen to Teresa Brewer, The Ink Spots and The Platters. Then, when Bill Haley, Little Richard and all that started happening, I think a lot of us made a transition then without really realising it. And I got into all of them: Fats Domino, Chuck Berry, Buddy Holly and all of those people who were really doing something in early rock and roll."

Williams is very receptive to many different kinds and styles of music, a fact that comes through on BORROWED TALES where he mixes in songs from The Everly Brothers, Ray Price, Peggy Lee, Joe South and Gordon Lightfoot.

Williams produced the album himself, using a subtle background of rhythm and steel guitar, a strong bass beat and inventive arrangements by Charles Cochran. His mellow voice and casual unaffected style gives the album strong pop and easy listening possibilities.

"It's the first thing I've produced solely by myself in a long time," he admitted. "And I'm pleased with the way it's come out. I tried, as much as I could, to do songs that really mean a lot to me, but at the same time haven't been just overdone by a lot of people. So it was really quite a challenge.  It's a case of doing the songs how I feel them rather than seeking anything out. I guess it also boils down to the influences that have arisen out of the various music forms that I have been involved with over the years. Bur primarily, I feel that the interest has to come out of these songs themselves."

Several of the songs reflect his days in The Pozo Seco Singers when he worked mainly on the American folk circuit. It was a period that he recalled with fond memories, although his manager at the time, Al Grossmon, was a businessman famed more for his sharp deals than any love of the music.

"The same fella that managed me, managed Gordon Lightfoot and Bob Dylan. I became acquainted with Lightfoot back then, and always respected his talent. I guess that we have a lot of similarities in our approach to our music. I've always loved his If You Could Read My Mind, so it just seemed a natural song for me to do."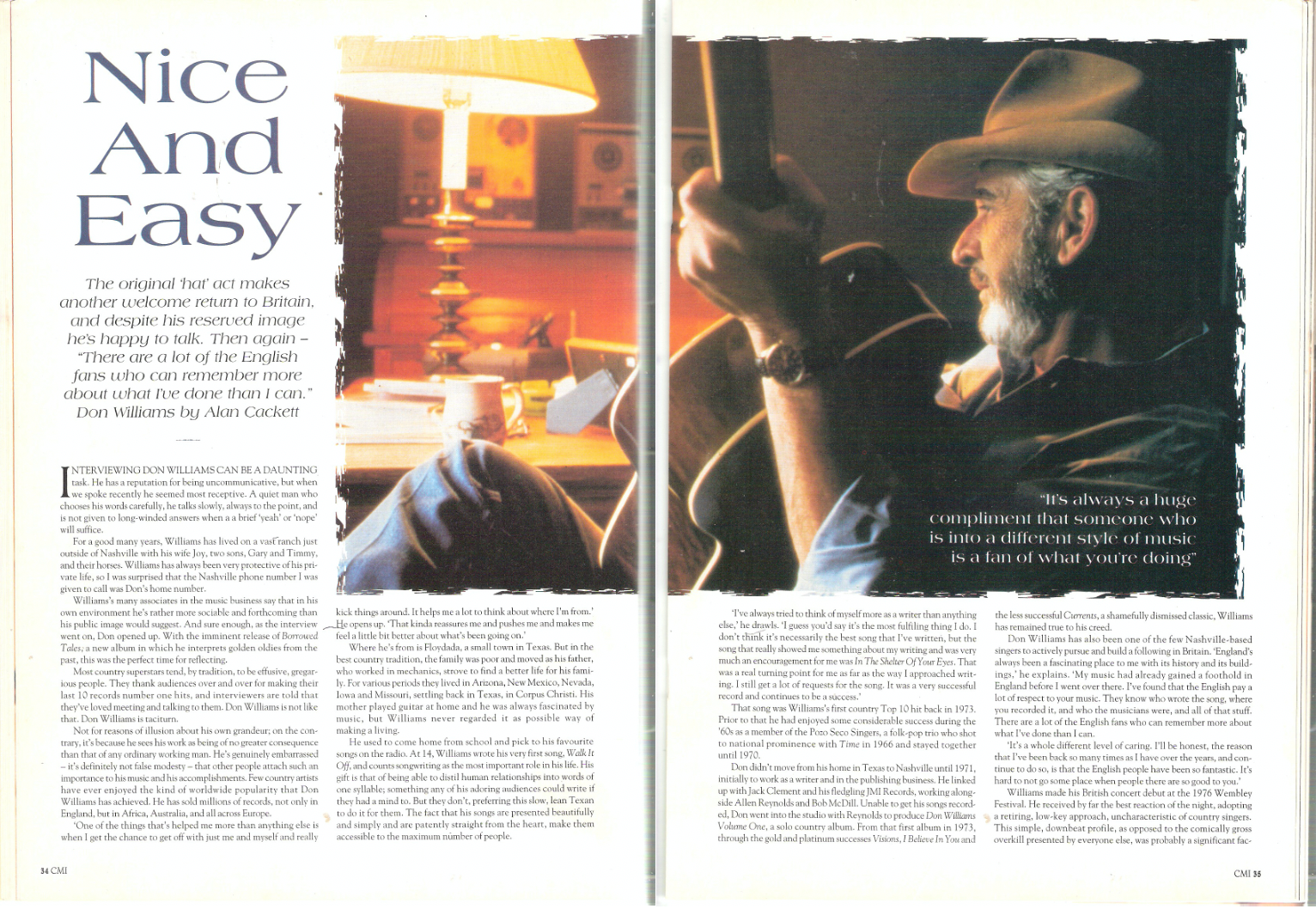 Don also tackles Eric Clapton's Lay Down Sally. "That song just haunted me, I couldn't seem to get away from it. So, I just decided to go ahead and do it, and hopefully it came out in a way that Eric would be pleased with.

With a musical career that has spanned more than 30 years, Don Williams has achieved much more with his music than he ever dreamt possible. There may have been low points—in 1970 he even gave up music for a time. Then there have been those in the business that have wanted to change him and his style to fit what proved to be passing trends. But as steadfast as a rock, he has held firm to his ideals and delivered that special Don Williams music in his own inimitable way.

When he started out he never really believed it would last. Even today his long-lasting success still surprises him. "I think it's super amazing," he laughed. "The fans are still there and they seem to like what I'm doing, and y'know, that makes me real happy."