Craig Campbell - The Lost Files: Exhibit B
Grindstone Recordings
****1/2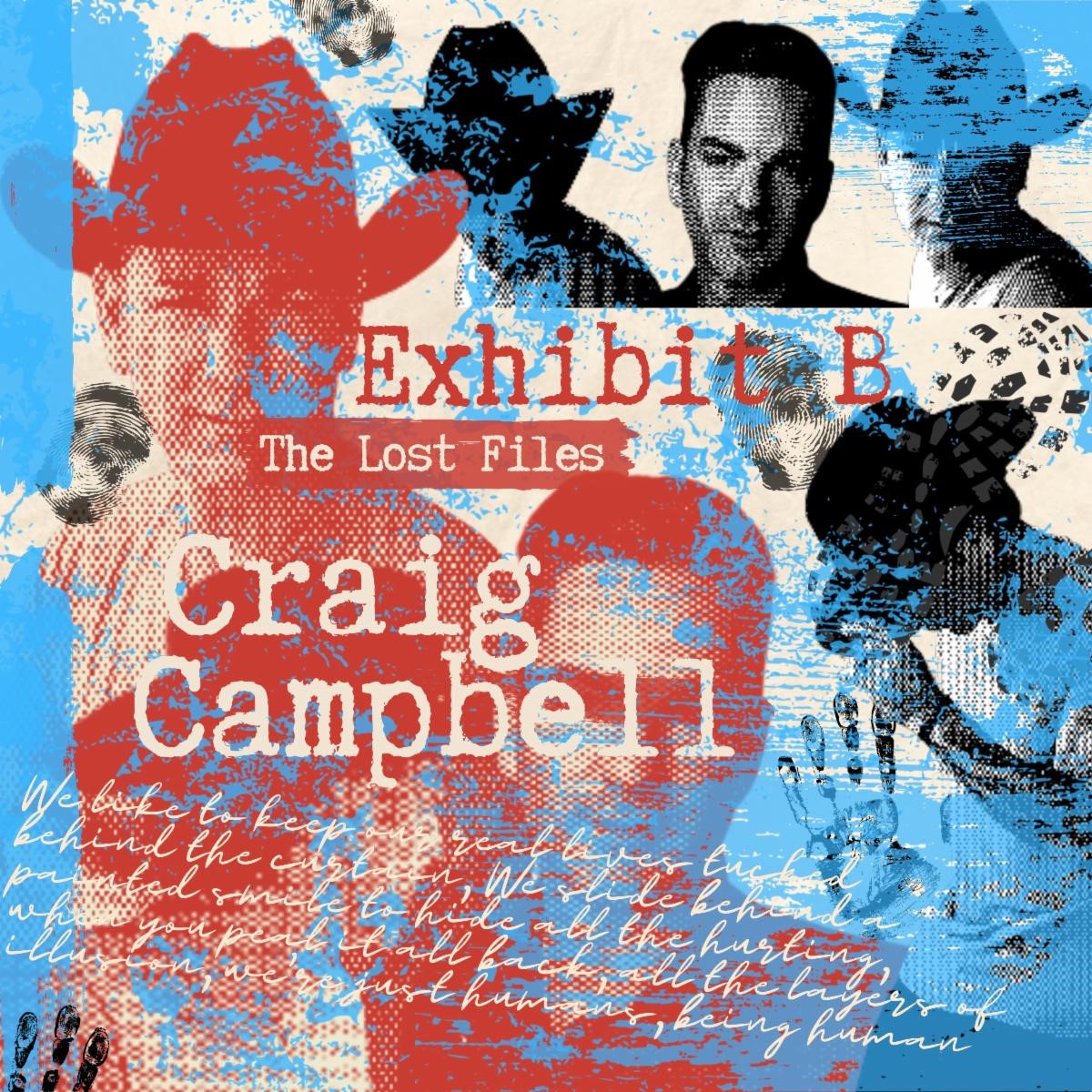 Sadly, much of Nashville's current mainstream country is devoid of those classic male voices that made the genre so irresistible … I'm talking about the smooth, distinctive tones of Price, Robbins, Reeves and more recently Gill, Raye and Turner. As an ambassador of 'real' country music, Craig Campbell is the most underestimated country vocalist of this musical era. That deep radio voice does, indeed, make for a superb classic and distinctive country singer, which shows throughout this second set of recordings culled from the past few years of his various label affiliations. A jack-of-all-trades is too cheap a title for the sought-after songsmith, who not only co-wrote the majority of the 17 songs here—and they're fresh and well-written—but also produced or co-produced most of 'em too. A smash from beginning to end that does much to keep alive the kind of smooth trad country music that really is in danger of disappearing. An intoxicating palette of sonic textures wrapped around that instantly recognisable voice, this is a collection of disarmingly affable party anthems that balances rural American imagery and contemporary relationship concerns.
Craig continues to find ways to wed his muse to the right material and create a colourful tableau as he encompasses a range of sentiments, emotions, and attitudes. His current single, What I Thank (When I Drank), which opens the album, has a nineties vibe, full of toe-tapping country authenticity, fiddle dances in perfect time with pedal steel to swing worries away with a long-neck in one hand and a honky-tonk babe in the other. The singer plays to his strengths and slows down the tempo slightly on the sultry Summer Soundtrack. The arrangement—full of summery hooks, layered steel and a swaying rhythm— rustles up the timeless, infinite feeling of being young, free and limitless. He pushes the nostalgia button with the reflective Truck I Grew Up, his dark, rich baritone is a voice to get lost in, with the kind of teenage memories that we can all relate to. 
Though at times he leans toward melancholy with such songs as the gorgeous You, a romantic love ballad co-written by his wife Mindy, and the sensual Lipstick On A Moonshine Jar with its rich imagery, he also gets playful with his characters and lyrics. A touch of southern rock, suds-soaked moments and big country parties is on offer with Hangin', as he takes the listener out to the backwoods for a night of letting your hair down under the midnight stars, bringing its honky-tonk undertones to the forefront in the process. If you don't like the way that country boys hang out, then he suggests that you just Roll On. The jaunty tune, complete with steel and fiddle, spins a cautionary warning to city folks about the benefits of living in a small town, and if you don't like the sound of a country tune, then you best just … roll on.  But on an album full of sterling vocal performances, Craig Campbell offers up the finest with his sensitive reading of Human Being Human, a song that pulls the curtain back to reveal what real life is like behind closed doors. This is a song that captures what Craig Campbell is all about as a caring and thoughtful person. Given the setting, these tracks adhere to a vintage template, one that's often rockin' but also affecting, on an extravagant album that is one of the most thoughtful, complete collections in country music.
 August 2023