Tennessee-born and bred Chris Young was destined to be a country singer. It's in his blood and he's spent his young life studying the music and all of the great country artists of the past. He brings his rich baritone and exciting live show to Country 2 Country at London's O2 Arena on Sunday March 16, 2014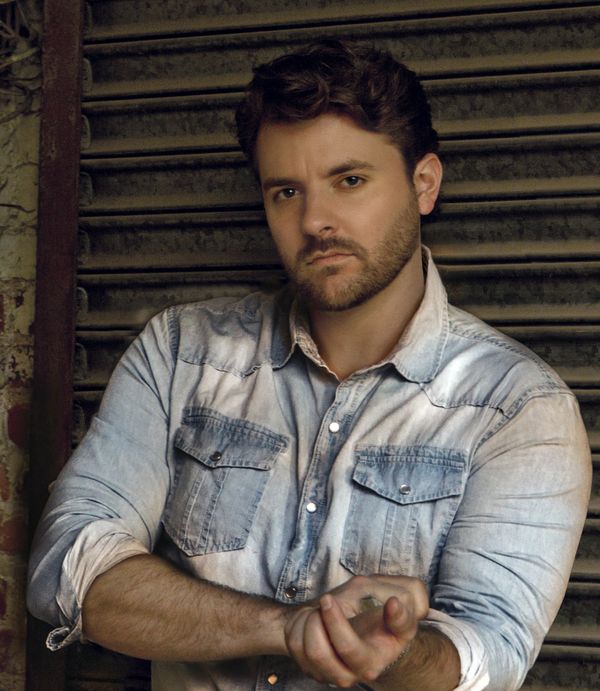 Over the years I've met and interviewed literally hundreds of country music singers. Most of them will pay lip service to the legends that came before. Profess to be fans of Merle or Buck; tell me that they grew up listening to Hank and Lefty; or own every damn record that Conway and Vern ever made. But when you get down to the nitty-gritty and start to discuss the music that they reckon they know so intimately, you discover the cracks. Not so with Chris Young.
He really did grow up with a country music PhD. His grandfather, Richard Yates, was a performer on the Louisiana Hayride. His parents were dyed-in-the-wool country music fans. Chris Young is not just one of the most distinctive country music vocalists to have come along in recent years, he is also one of the most passionate and knowledgeable about his country music heritage. It shows in the songs he writes. It shows in his emotional vocal phrasing. And it shows when he sits down to talk about country music and the way it has shaped his life and led him to his current status as one of country music's finest and most genuine singers of his generation. 
It is Young's reputation as a great live act that has helped him rise into the upper echelons of country music stardom. The thrill of entertaining took hold of Chris Young at an early age. His first moments on a stage involved acting in school plays, but it wasn't long before he realised he wanted to showcase a different talent in the spotlight.
"I love to sing,"
he admits.
"I was the kid in high school who lived and breathed music every moment of every day." 
Totally focused on making his passion a career, Young was playing 150 dates a year by the time he went off to college to major in music. While deadly serious about the subject of his studies, he soon felt the need to get a different kind of higher education.
"I did the thing all parents love to hear"
he says.
"I dropped out of school and started making music full time. I knew without a shadow of a doubt that music is what drives me and it was what I had to do."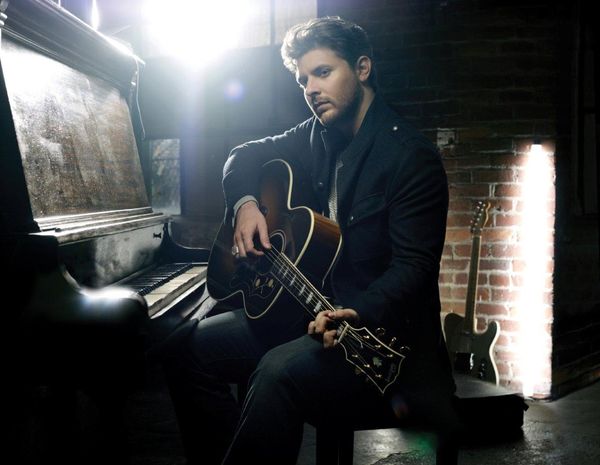 Instead of college, he attended the honky-tonk school of hard knocks to perform regularly at Cowboys in Arlington, Texas, where he fronted a seven-piece band three nights a week.
"It was a great learning experience for me,"
he explains. He also used his time there to watch and learn from the major artists who headlined at the famed honky tonk.
"I'd watch their shows and see how they worked the crowd."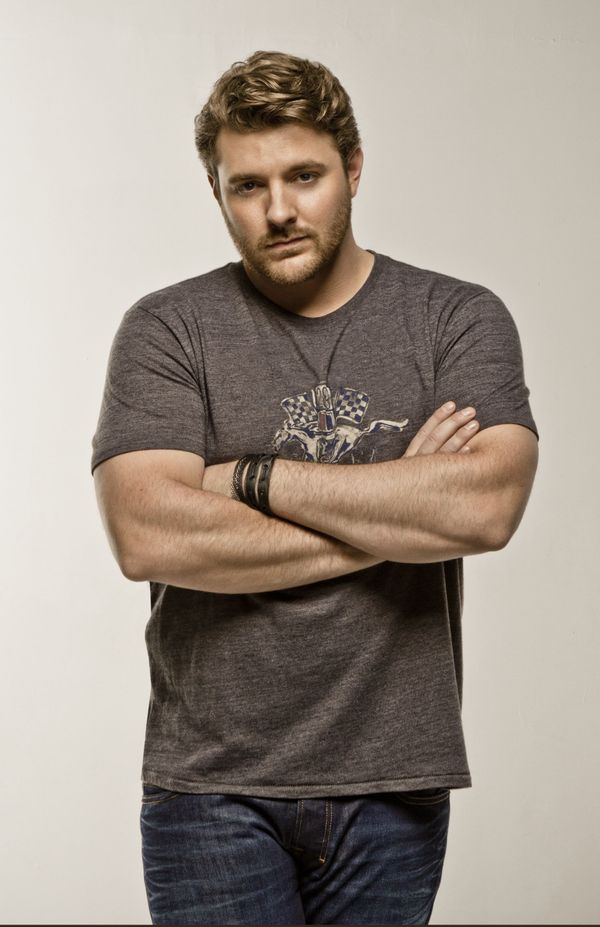 It was whilst working in Arlington that he was persuaded to try out for Nashville Star, a television talent show on the USA Network. Auditioning in Houston, he entered the show and won in 2006. His win earned him a recording contract with RCA Records Nashville. Though he was only 21, he had a lifetime of performing experience under his belt, not to mention a whole book of useful Music Row contacts to call upon. His mother worked as an accountant for top Nashville producer James Stroud, and whilst Chris was attending Belmont University as an undergraduate he had worked as an intern at Stroud's wife Laura Petty Stroud's publishing company Big Alpha Writers Group whilst also spending countless hours honing his craft at writers nights in Nashville.
All this experience resulted in Chris Young being more than ready for the pitfalls to be encountered as he made his way up the precarious ladder to country music stardom. His self-titled debut album was produced by Buddy Cannon and for whatever reason it was not a compatible working relationship. Two singles were released—
Drinkin' Me Lonely
and
You're Gonna Love Me
—both failed to make the country top 20. This was hardly a great start to his recording career and the album sold poorly.
A drastic re-think was needed so Chris suggested to the powers-that-be at RCA that they bring in James Stroud to work with him on a second album. They tentatively agreed and the aptly titled THE MAN I WANT TO BE proved to be the turning point in Chris Young's career. He scored three number one country hits off the album, which soon became his first gold album.
Chris gives a lot of credit to veteran producer James Stroud for helping to get his recording career on track.
"He and I had many long conversations when he came over and started producing my music. We created a battle plan for all the records, working out what songs we wanted to play and write and produce and it's great when you have a guy who is that well talented that he knows how to produce. It takes a lot of pressure off me on how I want to perform."
Chris and James have continued that winning combination with his subsequent albums, 2011's NEON and last year's A.M. Along the way he's scored further number one hits with
Tomorrow
and
You
and the top five success of
Aw Naw
.
With his rich, warm baritone vocal and penchant for writing relatable, slice-of-life songs Chris has built a reputation for being a skilled tunesmith alongside his fine interpretative powers. He co-wrote six of the eleven songs on A.M. including
Aw Naw
, which opens the album and sets the tone for the whole record. An irreverent story about what he calls
"an accidental party—'Hey, I just came to have one, and ended up staying all night,'"
it's got an addictive four-on-the-floor vibe that's tailor made for live sing-alongs, and a tongue-in-cheek title that's both ridiculous and ridiculously inescapable.
"It's just a slang way of saying, 'Oh, hell no,'"
Chris explains.
"The guy that brought it up was Ashley Gorley. He goes: 'Aw naw!' And it was like: 'How do you spell that?'"
Alongside Chris' songs, he also included more outside songs than on his previous album.
"A lot of the songs I wrote ended up on the album when we got started, more so than any of my previous records,"
he explains.
"So I didn't feel like we were searching as much. We actually cut more outside songs for this record than any other record I've done. We just found songs that complemented what we already had. It takes a lot of pressure off when you know: 'Hey, I have four songs that we love already.' Most of the songs I wrote were with Ashley Gorley, Chris DeStefano and Rhett Akins. I always make fun of Rhett about I Brake For Brunettes. My mom always loved that song!"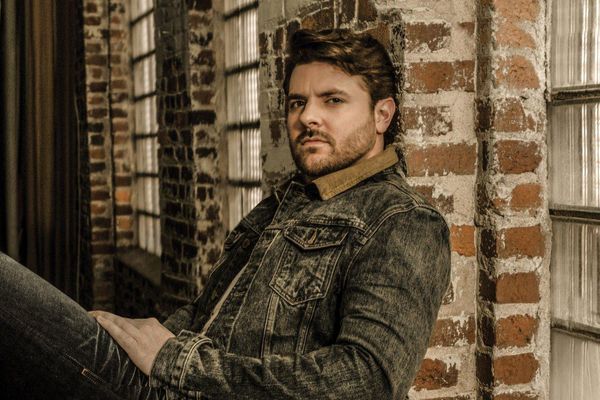 One of Nashville's most successful songwriters, in another life, Rhett Akins enjoyed success as a singer in the mid-1990s with several country hits on Decca including the chart-topping
Don't Get Me Started
and the top 40 hit
I Brake For Brunettes
. Akins' son, Thomas Rhett is carrying on the family tradition and is a successful singer and songwriter with the platinum 2013 single
It Goes Like This
.
"I have known Rhett Akins for a long, long time. I've known him a long time as an artist, but just recently we have written together a lot. He's a great personality and an incredibly talented guy and obviously a little bit different, when you look at someone like him, who had a couple hits as an artist, and then is hugely successful with song-writing. He's the model that most artists probably look up to, and hope that they can do a fraction of what he's done and go from being an artist to whenever in his career it fell off then start writing hits for everybody else. It's hard to do that. I only know a couple of guys who can do that. David Lee Murphy was one of them. It's hard to pick those guys out, but it's pretty cool when someone's talented enough to do that."
Chris Young continually impressed me with his knowledge of country music, not just today's music, but from way back. He stands out as the real deal, someone who knows and loves country music going way back to the music of Marty Robbins and on through Waylon Jennings to Keith Whitley.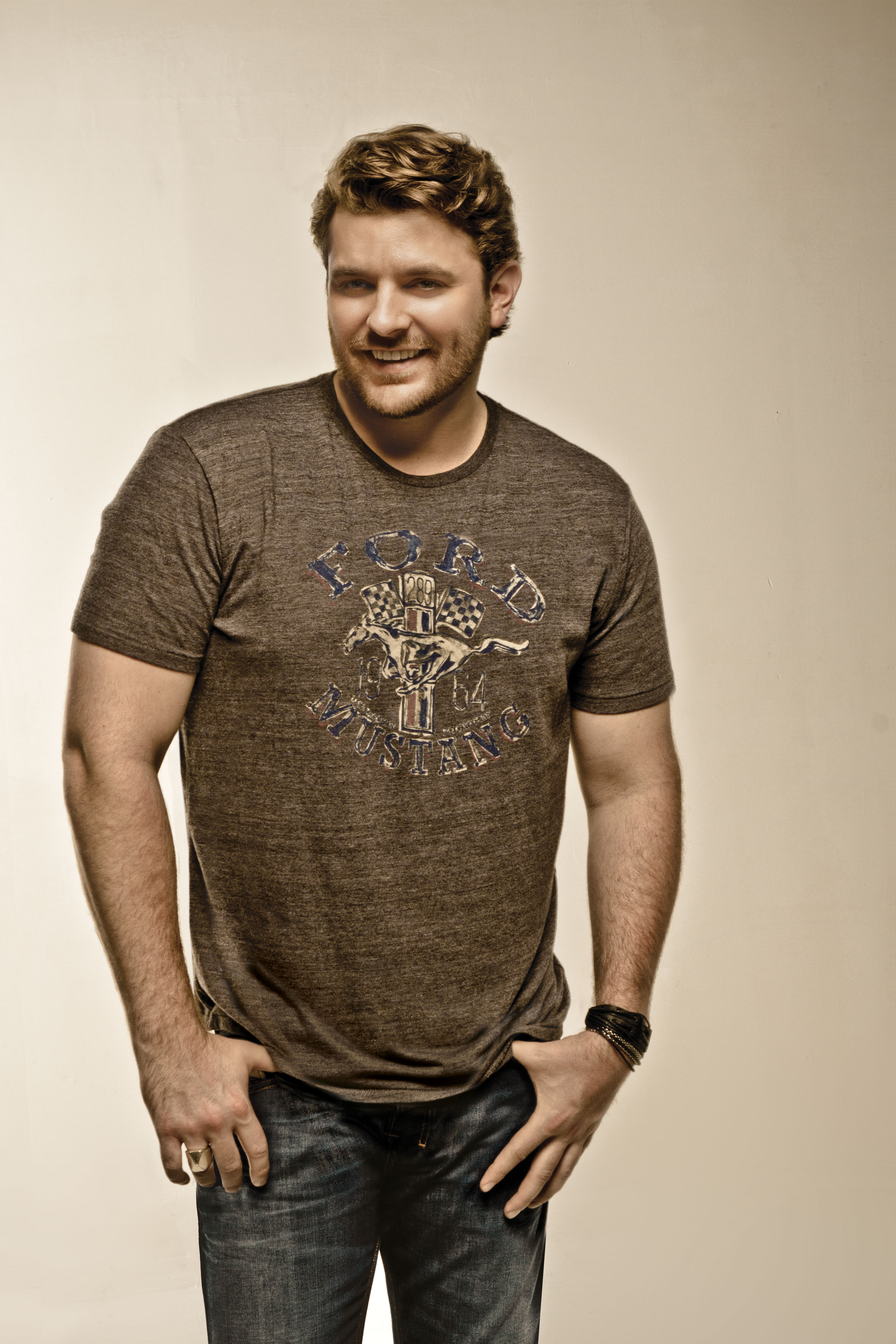 "I've always loved country music, and I really liked singing it as a kid,"
he explains.
"So I was like: 'That's what I want to do.' I just kind of always knew." His first record purchase was Keith Whitley's L.A. TO MIAMI, followed by the likes of Randy Travis, Tracy Lawrence and Brooks & Dunn. He sang so much around the house that he jokes his parents "blocked him out." But as puberty approached, the young tenor found himself facing adversity for the first time. "I was singing all of Vince Gill's stuff, and then my voice changed,"
he recalls.
"For about a year there, I thought: 'Oh my God, I'm ruined. It's the end of the world!' And then I realised I could sing Randy Travis' songs. It worked out well."
His sound is rooted in the new traditionalist school, fuelled by his respect for Alan Jackson, Waylon Jennings, Marty Robbins and Keith Whitley, among many other artists. He is one of the relatively recent country newcomers who is definitely country. Down through the years Nashville has all too often been dominated by either pop-country rejects or rock-dominated country pretenders. With his muscular baritone Chris Young's musical style mixes new traditionalism with polished Music City production.
"Everybody's got a definition of what country music is,"
he says.
"Never before has it been so broad as to what can be on a country radio station, and what country music can be. It really just has to be what you feel as an artist. I'm never going to lose the acoustic guitar and the steel and the story in the song. When I open my mouth, I sound country. No one's going to confuse my records with being outside of the genre. Will I push some boundaries for some people? Hopefully. But I'll always be a country singer."
When an artist looks back on his or her own career, there are always moments he or she can point to where there was a shift to another level. Those defining moments tend to be easy to spot with the benefit of hindsight but more difficult to see without the passage of time. Yet Chris Young has a sense that something is happening—his career is ticking along perfectly now just like a Swiss watch.
"I really do believe in timing,"
he says.
"Everybody has a different point in their career when things start to come together and click, when it's your time."
He has toured this past year with Brad Paisley and will be appearing at Country To Country at London's O2 on Sunday March 16, 2014 alongside Paisley.
"Honestly, it is really cool for me since I have always been a big Brad Paisley fan. He is such a great guy and you never know what you are going to get. It's a really great to be coming back to the UK and being on the show with him,"
Chris enthuses.
What Chris Young values most about this time in his life is that he can make a living doing what he loves most.
"Music is why I'm here and it's something I can't live without,"
he says.
"It's what I'm built to do."