Chris Stamey - The Great Escape
Car Records
****1/2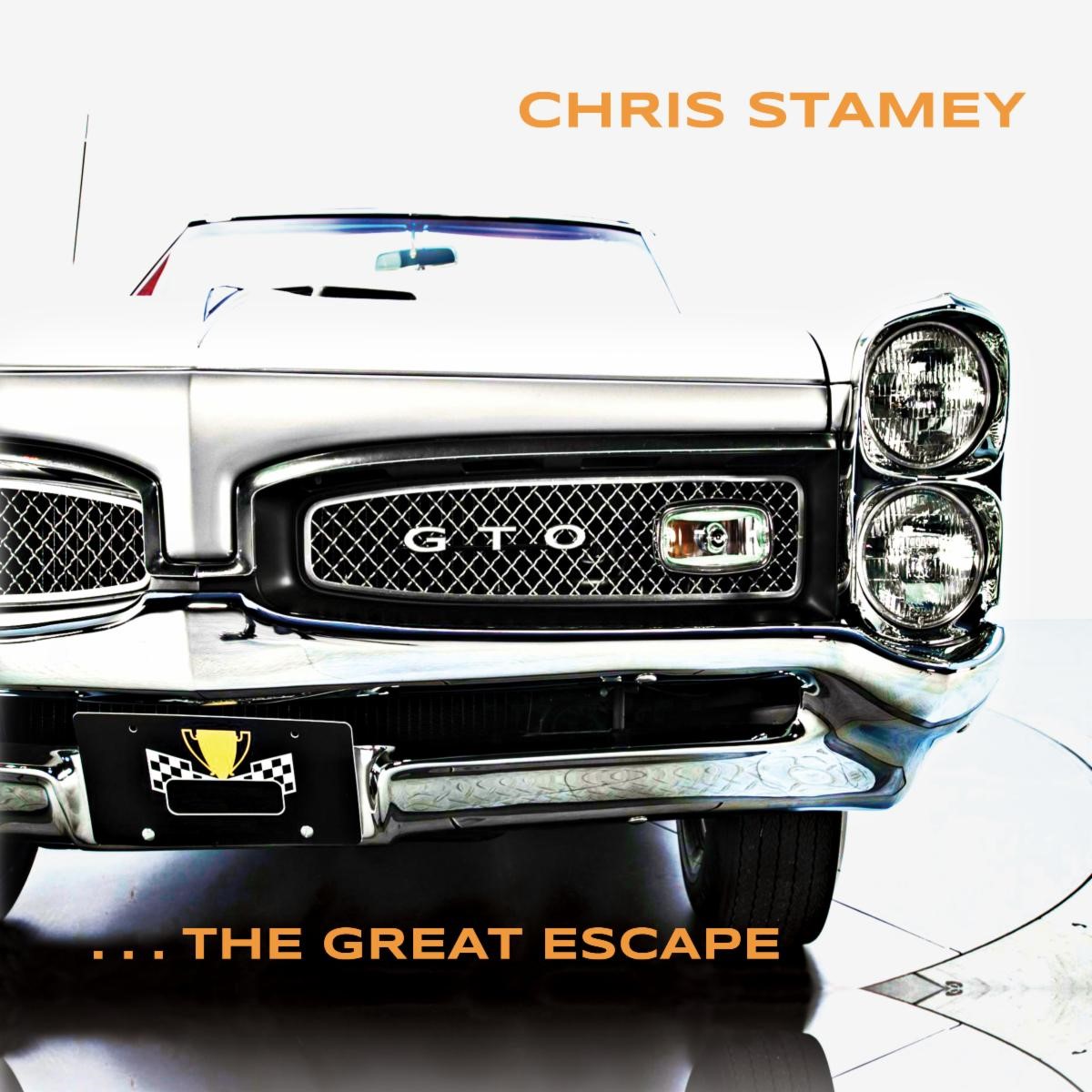 No exaggeration, this album is astonishingly good: dreamy country-rock-infused melodies, a deftly crafted balance between the delicate and the cathartic, contrasting light and shade, power and tenderness. The 13-track set is evidence that Chris Stamey remains as strong a writer as ever and maybe has even become a more accomplished one. His carefully crafted lyrics are wrapped around expansive melodic arrangements, lushly layered guitars and ethereal vocal harmonies, maintaining a sense of musical familiarity while still pushing his sound forward. A unique and well-constructed album, which fuses the best of country-rock sentiment, folk-rock beauty and even hints of psychedelia, it's a potent concoction of 1960s-inspired tunes that harken back to the early days of flower power and the jangly Americana rock'n'roll of bands like Buffalo Springfield and the Byrds. If your old Flying Burrito Brothers' records have lost their thrill, this new CD may be a solid successor. 
THE GREAT ESCAPE isn't simply an exercise in nostalgia, it's an inspired rescue of youthful simplicity with kindred, featherlight harmonies, nimble guitar arrangements, and spirited melodies. The opening title song should pump up the volume at any party whose participants are either over 60 or just love the music of the era known for black lights, skin-tight trousers, beards and waist long hair. Push play and let it rip. He has surrounded himself with a crack team of like-minded musicians and singers including Earl Heywood and Allyn Love (pedal steel, Dobro), John Teer (fiddle, mandolin), Libby Rodenbough (fiddle, viola), Dan Davis, Robb Ladd (drums), Jeff Crawford (bass), Mark Daumen (tuba) and Caitlin Cary, Dave Wilson, Brett Harris, Peter Holsapple and Matt McMichaels (harmonies) with Chris playing guitars, bass, keyboards and banjo.
The mainly upbeat rhythms complicate the dissection of his narratives as he wraps sad stories in beautiful sounds, but he manages to keep the music moving along, never releasing his control and directing everything toward a particular musical revelation. This is very apparent with Queensboro Days, which finds a fascinating place to reside amid West Coast country-rock and hippie pop, back porch and sweet tea. John Teer's fiddle is very much to the fore on this thoroughly bright and breezy track. It leads neatly into the first version of Back In New York, which fuses a light jazzy, mature-pop melody, as captivating as it is luscious, with its Beatles-esque sound frame, and may be the best song on the record. The album closes with an electric version of the same song, locking into a brand of rock 'n' roll that feels timeless and eternal, putting riffs and a good time above everything else. 
Still, even in the midst of the joy and jubilation, Chris manages to share songs with deeper meaning. The tirelessly steadfast Here's How We Start Again finds him pondering new possibilities with a girl with wandering eyes and travelling shoes. Then he bounces back with I Will Try. Twangy Americana instrumentation mixes with washes of delicate harmonies and soaring pedal steel imitating the sunburnt Southern California landscape where this style of music came of age. Country-folk is built on the beauty of lyricism, but sometimes a particular musical interlude ends up saying far more than any one verse can. That's the case with Dear Friend, a reflective song full of empathy and a captivating musical arrangement. Tasteful and tactful enough to use his wide range of influences, this is an impressive body of work that upholds the finest harmony-laden country-rock tradition.
July 2023