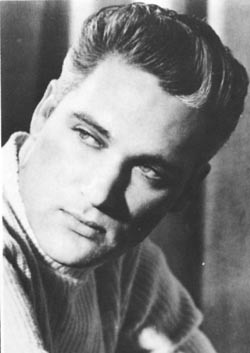 Though he'd been a respected American roots-music artist, first in rockabilly and then in country, and had had a couple of medium-sized pop hits in the 1960s, multi-talented Charlie Rich became an 'overnight' success with the 1973 pop-country song Behind Closed Doors. It was the first of Rich's nine chart-topping country singles, but it was the follow-up, The Most Beautiful Girl In The World, that made him a crossover superstar. It had taken the Silver Fox (his hair had turned prematurely white at 23), more than twenty years to make it in commercial terms. The son of a hard-drinking sharecropper and a Bible-thumping mother, Charlie was born in Forrest City, Arkansas, December 14, 1932. Soaked in jazz, blues, country and gospel while growing up, this fusion of styles was as much the key to his success as it was his undoing. He was a tall, handsome kid who was also athletic and played football. He studied music formally at college and when the USAF posted him to Oklahoma in the early 1950s, one of his first groups, the Velvetones, secured a spot on local TV. They played jazz and r&b, performing the hard-nosed joints of the area. A hard-nosed joint is one in which the musicians perform behind poultry wire for their safety. Vocalist for this group was Charlie's fiancee, Margaret Ann.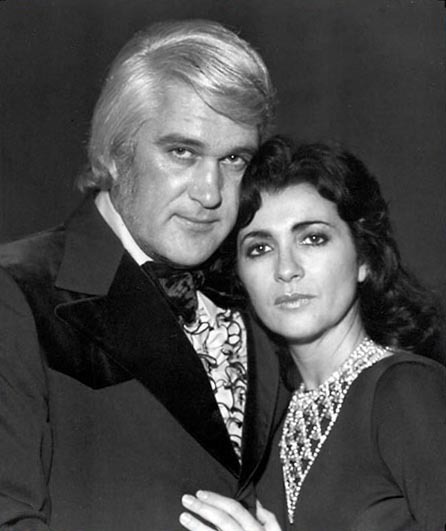 After leaving the Air Force in 1956, he settled in Memphis to pursue his muse, and began playing in clubs there, finding that this was his element. Quickly he became a session artist for Judd Phillips, brother of Sun Records founder Sam Phillips. Charlie was whacking riffs at a dive called the Sharecropper Club when he was heard by Bill Justis, a saxophonist and star of Sun Records, who asked Rich to write his arrangements. Sam Phillips heard the work and asked Rich to make some demos down at the recording studio. Phillips rejected the work as 'too jazzy.' Justis then gave Charlie some Jerry Lee Lewis records to digest and he quickly returned to the label as a studio musician, playing or singing on records with Justis, Johnny Cash, Lewis, Warren Smith, Billy Lee Riley, Carl Mann and Ray Smith. He also began to write songs, not just for himself, including Break Up for Lewis, The Ways Of A Woman In Love for Cash and I'm Coming Home for Mann. The latter was later cut by Elvis Presley.

Acclaimed by Sam Phillips, Sun's founder and discoverer of the so-called Million Dollar Quartet (Presley, Cash, Lewis and Perkins), Phillips is said to have stated that Charlie Rich alone had the potential to rival Presley. Yet it was to be a long fifteen-year haul from when he joined Sun before he achieved the acclaim and commercial success that his talent so richly deserved. They never really knew what to do with him at Sun Records. Which is only to say that he had a sound of his own.

Rich released his first single in August 1958, Whirlwind for Sun Records. He recorded a number of songs in 1959, but few were released—still too much jazz. In 1960 he recorded his first top 30 single, Lonely Weekends. He then did seven follow-ups and all were clinkers, but several of the songs later gained in popularity and would become staples for him: Who Will The Next Fool Be, Sittin' and Thinkin' and Midnight Blues. Old Charlie's career hit a dead end at Sun Records. Later he was to tell folks that he never got a royalty cheque from Sam Phillips, that the record company owner pocketed the money.

Even working with Chet Atkins at RCA's short-lived Groove Records in 1964 failed to change Charlie's fortunes. It was a time of experimentation so he effortlessly flitted from late night jazz to smooth country-pop with hints of gospel, soul and r&b thrown in for good measure. When many of these recordings were made his career had sunk to the bottom and being something of a drinker, this just made him find more consolation in the booze. He was a lost soul without his woman, a man without an aim in life and nobody to guide him along the right track. It was a period of lost opportunities for Rich.

It was then on to Smash Records and the 1965 hit Mohair Sam, a novelty piece that left Rich's most fervent fans wondering when the real break would come. When Charlie Rich signed with Memphis-based Hi Records in 1966 his career was very much in the doldrums. Both the label and the singer were searching for a musical direction that would hopefully establish the multi-faceted singer as a major artist. Though he released several singles, none made much of an impression; musically they were all over the map. His solitary Hi album, 1967's CHARLIE RICH SINGS COUNTRY & WESTERN, a collection of a dozen tunes either written by or associated with Hank Williams, pointed to the direction that would land the silver-haired balladeer to major country success just a few short years later. It was not a country album, in the accepted terms of what could be considered country. This was quality pop-country taking in snatches of blues, soul, jazz and country influences. Unsung though he was, the late Charlie Rich was a master of the American popular song. From the honky-tonkin' Hey, Good Lookin' and bar-stool balladry of I Can't Help It to such pop balladry as Half As Much and Nobody's Lonesome For Me. Alongside these numbers there was a hotch-potch of songs that vary from the superb to the ill-fitting. One of the best was When Something Is Wrong With My Baby; a bluesy r&b tune, the echoes of the hundreds of barrooms Rich had to survive in order to reach Las Vegas swirl around him. It's one of the few occasions when Rich's piano talents became particularly evident.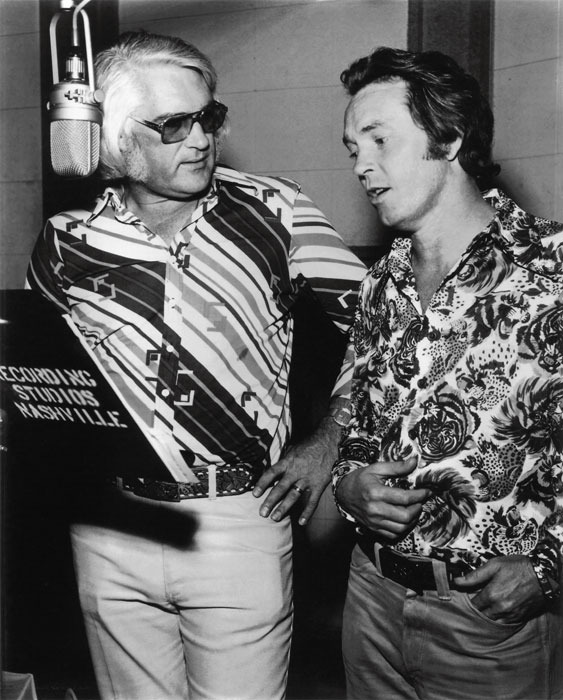 Signed to Epic Records by Nashville-based producer Billy Sherrill in 1967, it took another four years for the pieces to come together. In those ensuing years Charlie put out some of the best records of his whole career. A Woman Left Lonely, a superb Dan Penn/Spooner Oldham country/soul song, that deserved to be a million-seller and some original songs penned by his wife Margaret Ann. She had that rare ability to write brilliant vignettes of working-class life as in Life's Little Ups And Downs, another record that should have been a monster hit for Charlie.

Charlie finally hit paydirt with Behind Closed Doors, which won multiple Grammy and Country Music Association awards. He went on to enjoy four more hit making years at Epic under Sherrill's aegis, scoring chart-toppers with A Very Special Love Song, I Love My Friend, and Rolling With The Flow. They typify the countrypolitan sound that Sherrill crafted for Rich. It was lush, but also emotional, it was easy-listening country-pop that possessed credibility and integrity. What separated the large Billy Sherrill orchestrations from the neo-Wagnerian bombast of, say, Robert John 'Mutt' Lange? Soul, baby, soul. Rich was one of the purest singers this world has ever known, and his phrasing intimate and direct. Then, as now, there were factions that questioned the authenticity of so lush a production, but nothing was wasted, everything delivered, and there was a real soulful commitment in the Rich vocals.

Reissues from his RCA and Mercury-Smash days also scored heavily and many crossed over to the pop charts. Suddenly, overnight, Charlie Rich could do no wrong. Over the next seven years he chalked up nine country number ones as he became the biggest country star of the time.

A private, inward looking man, he never enjoyed dealing with all the professional hangers-on and glad handlers who populate the music business. Throughout his career he continued to rely heavily on a drop of the hard stuff and despite his erratic, unpredictable behaviour he moved over to United Artists and then Elektra and delivered country chart entries until 1981. Perhaps there had been too many Charlie Rich records around, but by the mid-1980s, the fans had tired of buying them. The years that followed saw Charlie settle into semi-retirement,

Charlie Rich was the greatest white soul singer of the late twentieth century. Forget about Michael Bolton and all those other pretenders. Charlie was the man. Ignore the countrypolitan recordings that he made in the 1970s and 1980s. Rockers such as Elvis Costello were quick to sing his praises as one of the primal voices of American popular music. After a seven-year recording hiatus, he returned to the studios for Sire Records' Blue Horizon Heritage label with the acclaimed PICTURES AND PAINTINGS in 1992. This album showcased the wayward singer in an informal, small-band setting (mostly just guitar, bass, drums, his own piano and a couple of horn arrangements), the selection of material was decidedly eclectic, the album flowed seamlessly, but failed in commercial terms.

No one knew the pitfalls of success better than Charlie Rich. At times he came so close to really making it that it must have seemed like some cruelly receding mirage. Maybe it was because he lacked the drive, or due to the very eclectic nature of his music, or perhaps simply because he always attached a greater value to family and friends than to the more fleeting attractions of showbiz fame and acclaim, but none of the predictions of stardom were ever realised until he was well into middle age. He died out on the road, getting ready for another club date on July 25, 1995. He always derived the greatest enjoyment playing small clubs for an audience that appreciated his brooding, jazz-tinged compositions as well as the hit songs and standards that littered his act. He would reward them with a dazzling display of his virtuosity, touching on blues and soul and solid country and the kind of jazz-inflected, gospel-influenced material which he had made his own special province.

Charlie Rich isn't much remembered these days, but remains one of the most fertile musical minds to ever spill out of the South. Never purely country, always ladling a dollop of gospel and jazz and the blues into his singularly elegant songs, he was truly an odd man out. Even when he was harmonising with his friends, Jim Beam and Jack Daniels, his voice was something to behold.

Recommended Listening

Pictures And Paintings (Sire Records 1992)
The Fabulous Charlie Rich (Koch 1995)
Boss Man (Koch 1995)
Set Me Free (Koch 1995)
The Essential Charlie Rich (Columbia 1997)
The Complete Hi Recordings Of Charlie Rich (Hi Records 2000)
Behind Closed Doors (Epic-Legacy 2001)
The Silver Fox/Every Time You Touch Me (I Get High) (Edsel Records 2006)
Rollin' With The Flow: RCA And Epic Country Hits 1968-1979
(T-Bird Americana 2011)
The Ballads Of Charlie Rich (Bear Family 2009)
The Complete Sun Masters (Snapper 2009)