Casey Penn - One Step Away
Mountain Fever Records
****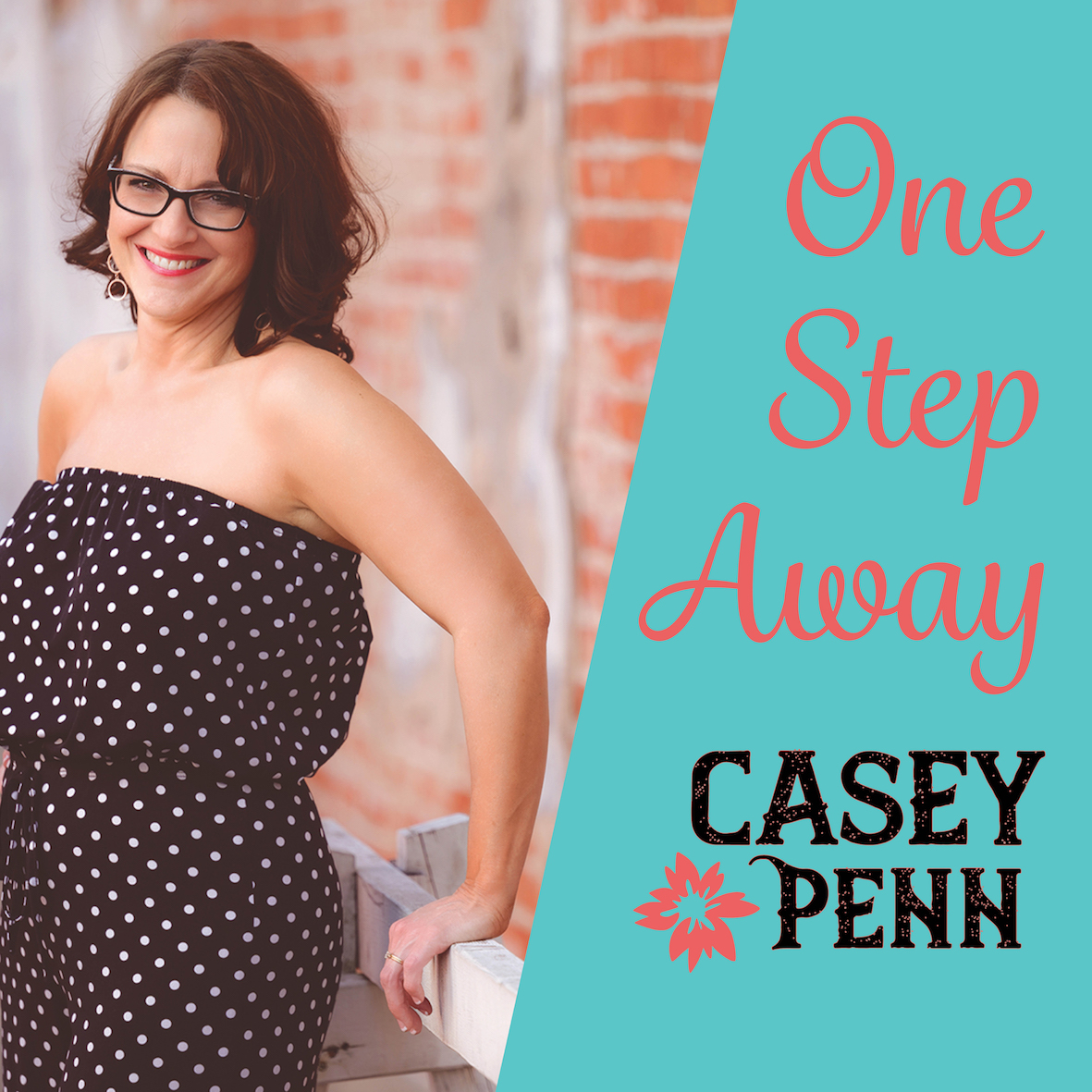 A student of her parent's generation's country and bluegrass music, central Arkansas-based Casey Penn is a young performer worth watching. On this debut solo offering, the talented vocalist, songwriter, guitarist and fiddle player, presents a consistently enlightening and even inspirational listening experience. A mesmerising jewel of an album, an opal with ever-shifting facets, Casey finds ways to wrap her arms around the world with this collection of songs. Her style of bluegrass that incorporates elements of soulful Appalachian music with country, folk and gospel overtones, is both familiar and fresh. Her subtly expressive voice—grounded and full of natural empathy and emotion—would enhance virtually any setting. The former member of the now-disbanded Americana duo Lee Street Lyrical, wrote or co-wrote half of the dozen tracks. The songs mainly explore nostalgic story-telling revolving around family, wholesomeness, generosity, romance, salvation and loss. Granted, none of the messages shared here are revelatory in any way, but in an era that's often engulfed by cynicism and strife, they remind us that decency is still a timeless virtue, and doing right by one's family or neighbours, has merit and meaning.  
The album is book-ended by the ageless gospel standard Whispering Hope. The opening Prelude is an all-too-brief half-minute fiddle solo by Tim Crouch, which neatly sets the scene for Journey To Providence. Co-written by Casey and Thomm Jutz, who plays the evocative guitar that runs through this story of Casey's family's move from Wyoming to Arkansas. Her vocal performance is unique with a folky feel on this positive, life-affirming song. Guided by steady guitar and fiddle and Casey's strong lead vocal, We Go Together Like a Guitar and a Fiddle is an enjoyable number that fans are sure to enjoy in live performances. Little Lives is a catchy little homily co-written by Carl Jackson and Lucinda Crosby. This song is conveyed with an easy-going, acoustic country vibe, set off by tasty banjo from Justin Moses and the tight vocal harmonies we have come to expect from Carl Jackson, who joins Casey on the chorus.
Casey stamps her own mark on The Blade, a stunning slice of heartbreak country, previously recorded by both Ashley Monroe and Ronnie Dunn. I'd actually like to hear this one as a duet, with its back-and-forth verses about the man and woman in the relationship. As it is, she pours plenty of emotion into the lyrics, singing with a tear in her voice. A revival of Would These Arms Be In Your Way, probably best-known via the Keith Whitley version, is a stunning duet with Tim Raybon. Whatever the listener's religious inclinations, Dark And Desperate will hit close to home—particularly after the past few years. Seeking solace and salvation, 
rather than coming across as pious, it's a quiet plea to look within for something that brings you peace, whatever you choose to call it. The quiet contemplation of the closing One Step Away is a gorgeous ode to both life and death. The absolute solace filtered through the sway and simplicity of the melody and lyrics makes for an uplifting song about the fulfillment salvation brings, accepting death and finding peace. As the song concludes, Casey closes the album with Whispering Hope, her late father's favourite song. It is beautifully sung, with just the right plaintive tone.
January 2023