Brady Seals - Seal Of Approval
First Published in Country Music International, July 1997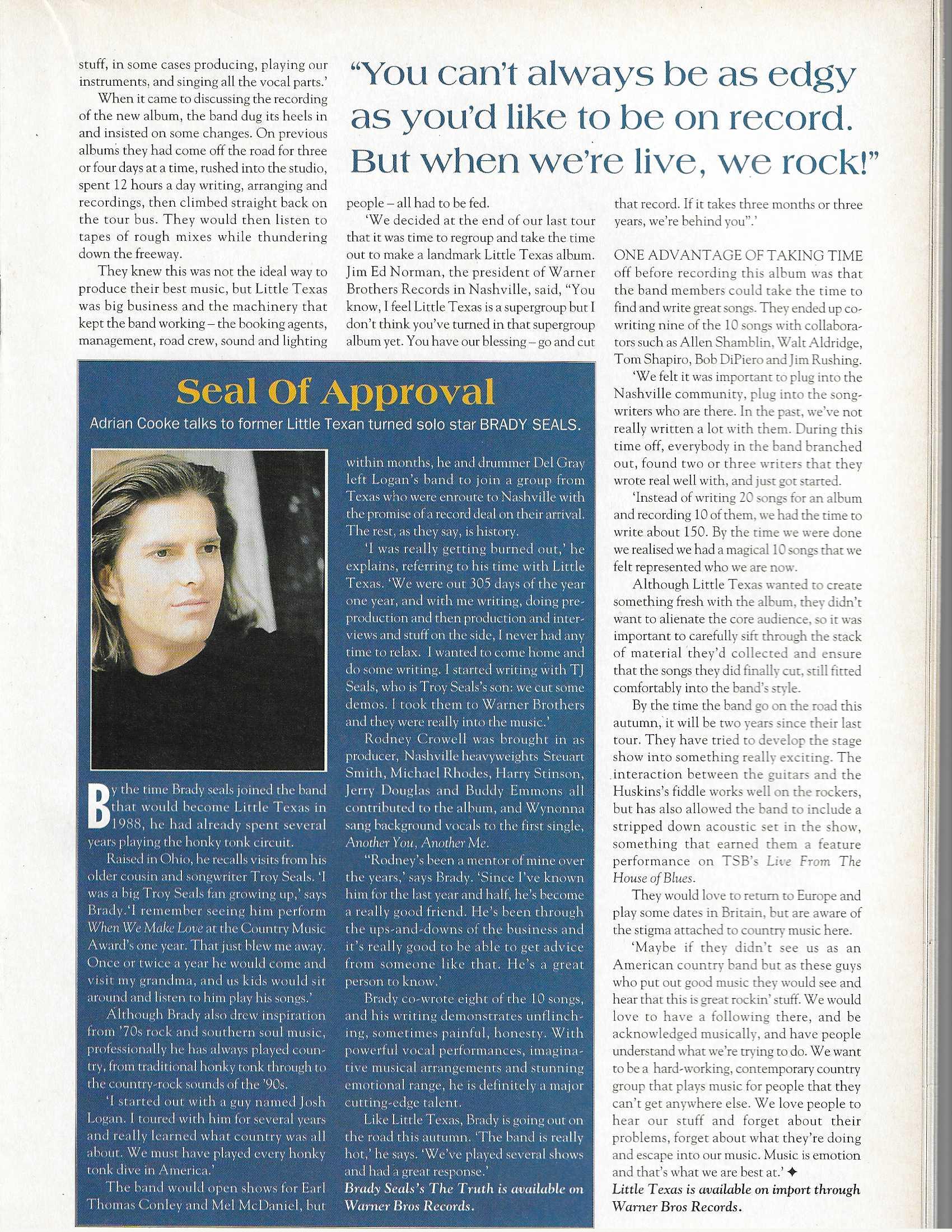 By the time Brady Seals joined the band that would become Little Texas in 1988, he had already spent several years playing the honky-tonk circuit.
Raised in Ohio, he recalls visits from his older cousin and songwriter Troy Seals. "I was a big Troy Seals' fan growing up," says Brady. "I remember seeing him perform When We Make Love at the Country Music Awards one year. That just blew me away. Once or twice a year he would come and visit my grandma, and us kids would sit around and listen to him play his songs."
Although Brady also drew inspiration from 1970s rock and southern soul music, professionally he has always played country, from traditional honky-tonk through to the country-rock sounds of the 1990s.
"I started out with a guy named Josh Logan. I toured with him for several years and really learned what country was all about. We must have played every honky-tonk dive in America."
The band would open shows for Earl Thomas Conley and Mel McDaniel, but within months, he and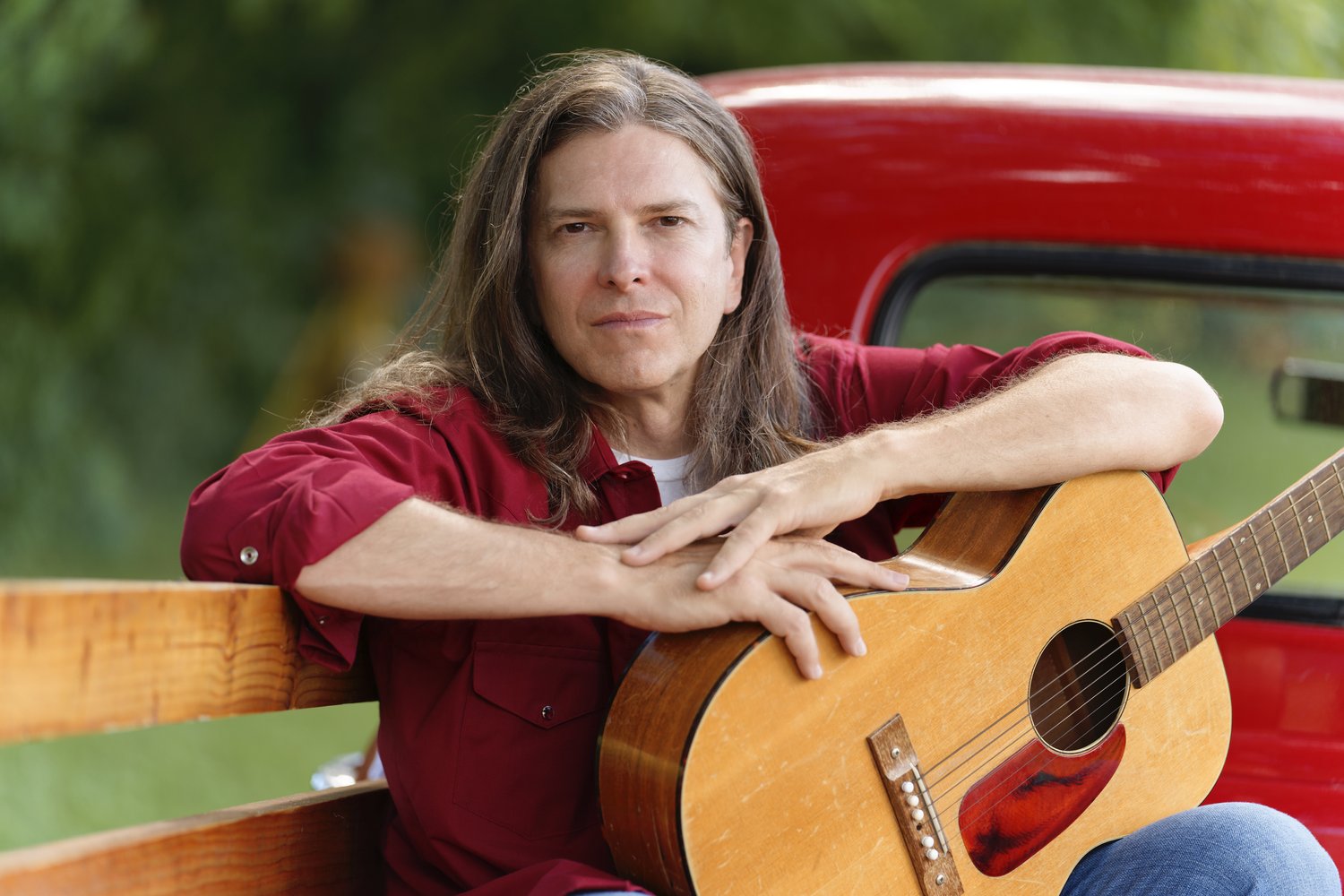 drummer Del Gray left Logan's band to join a group from Texas who were enroute to Nashville with the promise of a record deal on their arrival. The rest, as they say, is history.
"I was really getting burned out," he explains, referring to his time with Little Texas. "We were out 305 days of the year one year, and with me writing, doing pre-production and then production and interviews and stuff on the side, I never had any time to relax. I wanted to come home and do some writing. I started writing with TJ Seals, who is Troy Seals' son: we cut some demos. I took them to Warner Brothers and they were really into the music."
Rodney Crowell was brought in as producer, Nashville heavyweights Steuart Smith, Michael Rhodes, Harry Stinson, Jerry Douglas and Buddy Emmons all contributed to the album, and Wynonna sang background vocals to the first single, Another You, Another Me.
"Rodney's been a mentor of mine over the years," says Brady. "Since I've known him for the last year and a half, he's become a really good friend. He's been through the ups-and-downs of the business and it's really good to be able to get advice from someone like that. He's a great person to know."
Brady co-wrote eight of the 10 songs, and his writing demonstrates unflinching, sometimes painful, honesty. With powerful vocal performances, imaginative musical arrangements and stunning emotional range, he is definitely a major cutting-edge talent.
Like Little Texas, Brady is going out on the road this autumn. "The band is really hot," he says. "We've played several shows and had a great response."