First published in Country Music People, August 1978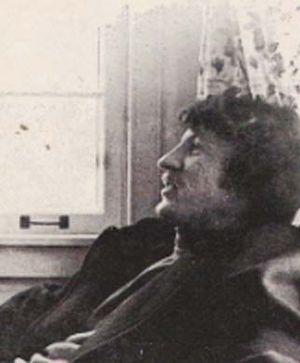 Artistic freedom in music is always a difficult entity to maintain, but that was the aim of JMI Records when formed in 1971. Commercial success was also important, it has to be in any kind of business venture, but the people involved in JMI, namely Jack Clement, Allen Reynolds and a handful of unknown writers and musicians, wanted to achieve this goal by experimenting and being totally honest in the music that they produced.
Within a year their policy had worked, catapulting Don Williams—virtually an unknown singer—to the heights of commercial success. Without veering away from their basic intentions, Williams had brought a new sound and direction to country music, hitting the charts with
Don't You Believe, The Shelter Of Your Eyes, Amanda
and
I Recall A Gypsy Woman
.
Two years later Don Williams had become too big for the small family set-up of JMI to handle, and the company folded. Out of the small association came a new awareness in country music. The same musicians and writers that inspired JMI spearheaded moves to veer away from formula-ridden songs and to experiment with sounds, songs and production that were more meaningful, and eventually have longer lasting impact.
Allen Reynolds, Wayland Holyfield, Joe Allen, Jim Rushing and Bob McDill, the mainstays of JMI, are now constantly cropping up on albums as writers, achieving the kind of commercial success they always dreamt of, but never believed would happen.
Curly-haired Bob McDill is in his early thirties. He first became involved in the music business around 1963-64 whilst in College in Beaumont, Texas. He was working alongside Jack Clement, Dickey Lee and Allen Reynolds in songwriting projects. Dickey Lee had earlier recorded with Clement for the Sun label, and hit commercially when George Jones recorded
She Thinks I Still Care.
1965 found both Lee and Clement back in Memphis embarking upon a successful string of pop records like
Patches
, which established Dickey Lee as a teen idol. It was only natural that both Allen Reynolds and Bob McDill should follow to Memphis when they finished college in late 1966. Whilst based in Memphis, McDill had his first taste of commercial success writing songs recorded by pop artists like Perry Como, Sam the Sham and James Carr, also recording a couple of singles for the Polydor label.
Towards the end of the 1960s the quartet left Memphis and headed for Nashville, determined to make their mark in country music, something that was nearer to their true feelings. Dickey Lee signed with RCA and rapidly established himself as a mainstream country artist. Reynolds worked closely with Clement in the formation of JMI, and McDill was brought in, initially as a staff writer. He soon delivered the goods, like
Catfish John
, which established Johnny Russell as a singer,
Song Of The Wildwood
recorded by Mac Wiseman in 1972 and
Won't You Take Me In
by Susan Taylor.
Clement was impressed by the new tunes that McDill had written and urged him to record an album, believing that this would really establish both writer and his songs. SHORT STORIES (JMI 4001) was something of a let down. Produced by McDill, it was all very self-indulgent, though it showed his ability as a writer in
Come Early Morning, Help Yourselves To Each Other
and
Song For Nan
dedicated to his wife. His vocal work was not quite so good and sometimes the experimental production was not really polished sufficiently for a commercial recording.
With the immediate success of Don Williams, the recording career of Bob McDill was conveniently forgotten. This was probably a good move, as in recent years McDill has written some classic country songs. Like
She's In Love With A Rodeo Man
, a song about a real character, a person the writer knew, or
Amanda
, an 'in' song applicable to musicians and singers, especially those approaching middle-age without making the big time. Again, it was dedicated to his wife, at a time when nothing seemed to be happening career-wise and the years were rapidly slipping by.
This is the secret of McDill, a truly different writer with so many threads running through his music, the fabric is strong enough to affect lots of people. In 1974 his
Rednecks, White Socks And
Blue Ribbon Beer
, became quite an anthem in the South when recorded by Johnny Russell, a singer who helped McDill pen
Our Marriage Was A Failure
, another big hit in October 1975.
He pours out his philosophies on how life should really be. His music is mostly soothing and gentle, the lyrics constantly meaningful. He can pen simple formula country songs—
If She Turns Up In Ohio, Sweet Fever
and
I've Been Around Enough To Know
, a trio of songs written in partnership with Dickey Lee are perfect examples. But he can also come up with something special,
The Door Is Always Open
, familiar with most from the hard-edged, biting Waylon Jennings version, is one of the strongest songs in recent years. 
The romantic flavour in Bob McDill's writing covers and caresses his work, and since the material is often reflections from the past, the songs have a warm glow about them. These are the songs that Don Williams has tended to record, the jaunty
Love Me Tonight, Come Early Morning
with its insistent chorus and fond memories of love enhanced by the haunting harmonica work of Allen Reynolds who helped McDill create the beautiful, tender
Help Yourselves To Each Other
.
Bob McDill has received the kind of recognition every songwriter hopes for with a major artist devoting a whole album to his songs. ME AND MCDILL is the album by Bobby Bare, recorded down in Muscle Shoals, which makes a change for both the singer and the writer.
Bobby Bare has always been a champion of the songwriter and has featured McDill songs extensively in his repertoire during recent years. Last summer he released Bob's
Put A Little Lovin' On Me
as a single and it was then that the idea of doing a complete album came about. Wisely they have steered clear of established songs, with McDill coming up with some great new creations like
If You Think I'm Crazy Now (You Should Have Seen Me When I Was A Kid)
, a jaunty song with a great chorus that is destined to become a big hit, and
Tired Of The Road Joe
, a reflective ballad very much in the style of
Amanda
.
The Muscle Shoals musicians have created the perfect framework for Bob McDill's story-like songs and married with Bare's lazy drawl, the result is masterful. There's no doubt that Bob McDill has emerged as one of Nashville's top tunesmiths with artists like Crystal Gayle (
You'll Never
Miss A Real Good Thing
), Jerry Lee Lewis (
The Closest Thing To You
) and Bobby Bare (
Look Who I'm
Cheating On Tonight
) all scoring with his songs in recent months.
The universal pleasures and pains of love, being alone and feeling yourself and others change is what
She Never Me
is all about. Recorded by Don Williams, the song is immensely personal. It's also totally open, making it simple for the listener to associate the lyrics with himself.
This is Bob McDill's secret. His songs are meaningful and personal to him yet with enough openness to mean a lot to others. The melancholia of
Last Dance At The Old Texas Moon
, the despondent
I'm Not That Good At Goodbye
and the sadness of
Carolyn At The Broken Wheel
. Quality story songs that mean as much to the listener as the writer intended for himself.