First published in Country Music People, July, 1972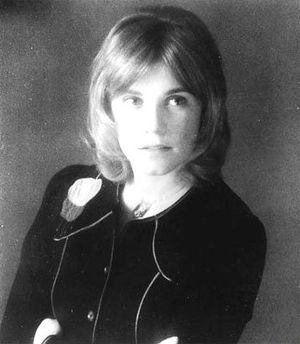 Anne Murray, the blonde queen of the Canadian music scene made her debut in Britain at the Third Festival of Country Music at Wembley, last April, until then for most people, Anne was only remembered for her world-wide smash hit Snowbird. But Anne has been in the music scene for several years, gradually carving a career for herself in Canada, but eventually blossoming out to become a world-wide known star.
Anne has been likened to Glen Campbell, being described as the feminine counterpart of Glen, also her bright blonder freshness is reminiscent of the young Doris Day of the early 1950s. Comparisons rarely work, but it's sound to suggest that she's blessed with those girl-next-door qualities that charm and enchant, specially when the girl is as pretty as Anne. And her voice is the frosting, smooth, clear and sweet, but also it can be gutsy, deep and powerful.
Anne was born 26 years ago in the mining town of Springhill, Nova Scotia, the single sister to five brothers. She grew up a tomboy, much more comfortable in blue jeans and shorts than dresses, and ultimately graduated from the University of New Brunswick with a Bachelors degree in physical education. A year of teaching in Prince Edward Island preceded her decision to fully pursue her career in showbusiness. Unlike so many before her, her entry into showbusiness was no obsession, more a move to something she preferred doing.
She began her career with backwoods concerts, graduated to small clubs and local radio and television. Capitol of Canada came to hear of Anne, and soon she was making records—and became one of Canada's most popular girl singers.
Anne was discovered and has been moulded for her international career by fellow Canadian Brian Ahern. Brian also grew up in Nova Scotia, and began as a folk guitarist with his own TV programme. Brian was also musical director for the TV show, and Anne Murray auditioned for the show, and Brian was so impressed, that he became her producer and also guitarist for concerts.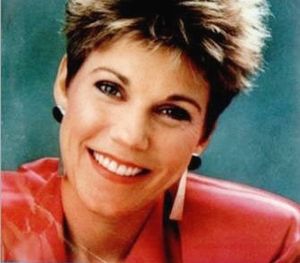 Another Canadian features prominently in the Anne Murray success story. That's songwriter Gene MacLellan, who wrote Anne's big international hit Snowbird, and also wrote one of her later hits Put Your Hand In The Hand. The all-round success of Anne Murray is something Canadians can be really proud of, not only born and discovered in Canada, but also moulded for international stardom by fellow Canadians.
Naturally with her success, Anne spends more time in the States that in Canada, but still her recordings are done in Toronto for Capitol of Canada, with Canadian musicians and of course another Canadian, Brian Ahern producing. Her great success in the States was helped considerably when she was chosen from dozens of hopefuls to become a regular on the networked Glen Campbell show. That was almost two years ago, and she has now completed two successful seasons on the Campbell show, as well as appearing with Glen at his night club appearances in Las Vegas and across the States.
Many may consider that Anne Murray is not really a country singer, but she was brought up in the surroundings of country music, and has a natural feel for the music, although her voice often betrays her rural upbringing. She has a natural sincerity that shows through her recordings, and the basic friendliness that all country people appear to possess. I'm sure that after her success at Wembley, Anne Murray will become one of the most popular country personalities in Britain. 
- Alan Cackett