Alyssa Bonagura - Fly With Me (EP)
Extreme Music
****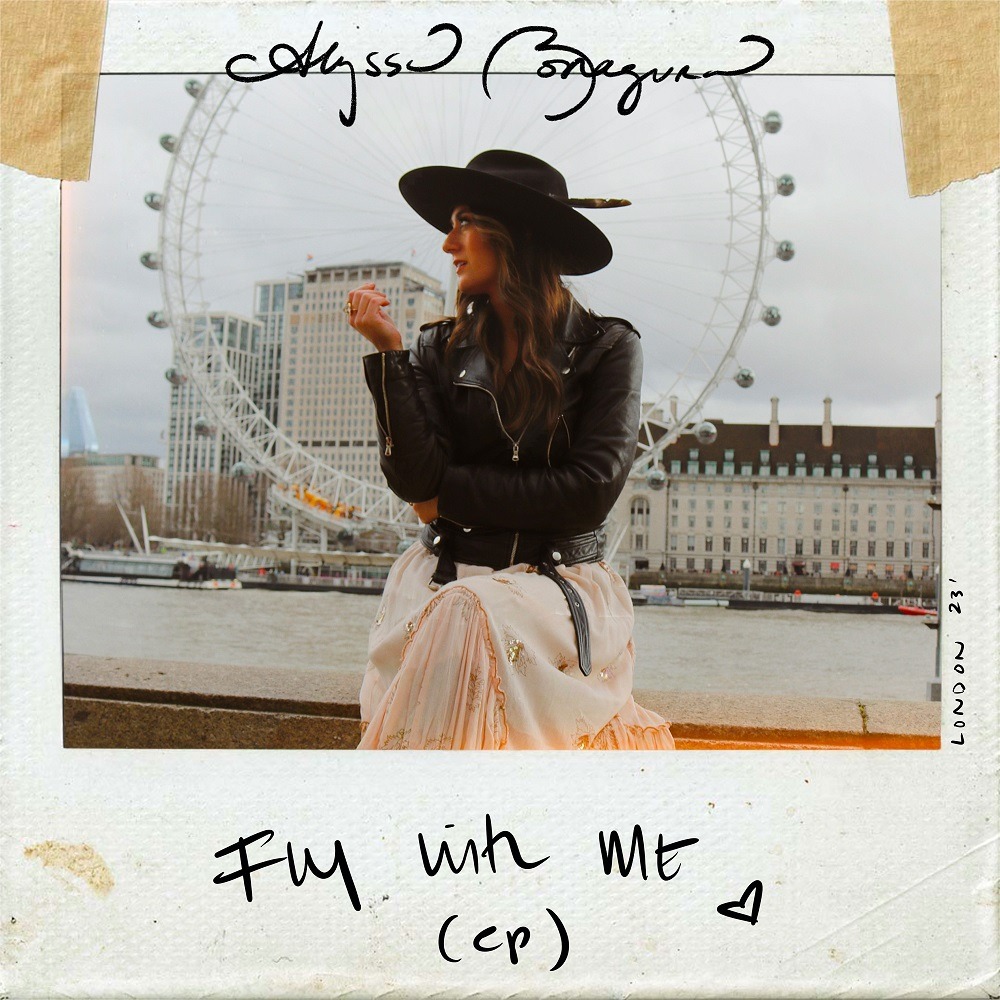 A massive talent and an incredible songwriter, Alyssa Bonagura has been flying under the radar for far too long. With this 5-track EP she epitomises the exciting talent bubbling beneath the mainstream surface of Nashville's country-pop scene. A remarkably cohesive set that is both contemplative and uplifting, FLY WITH ME was not only produced and mixed by Alyssa, but she also played all the instruments, with the exception of the strings on One Kiss. Here is an artist who doesn't need her famous parent's coattails (she is the daughter of hit-making duo Baillie & the Boys). Spotlighting Alyssa's proficient lyricism, mellifluous voice, and gift for crafting pop-inflected melodies, this is a further honing of the palette used on her previous releases and work in the Sisterhood Band. She shines at the centre of songs with a voice that has a sweetness that cuts through the darkest moments. An uncommon combination of craft and charisma that should send Alyssa Bonagura on to bigger and better things, here is a young artist who belongs among the great pop songwriters and will certainly join their ranks soon. 
Like every song she writes, Know You Better is understated and all-inclusive: A simply picked acoustic guitar sets the tone for the passionate lyrics and easily makes room for all the nuances, even seemingly contradictory ones, that are involved in going through any romantic issues. The lyrics of One Kiss are ethereal and deep while the song builds toward its goal, an achievement we can all relate to, as she reveals the passion of a new romance. The lilting, string-enhanced melody converges upon Alyssa's voice and sets the scene for an enchanting melancholy, yet beautiful song by one of the most creative artists working today. 
With catchy riffs and unexpected twists, Jealous takes you by surprise.  A deeply infectious track, this is a dose of tough, swaggering pop as she boldly shows off her new beau to her envious friends. A rousingly anthemic hook, she artfully blends fresh sonic sounds to make an ear-pleasing blend of instrumentation and the rousing revelry of the boastful lyrics. Layered instrumentation adds to the honey-sweet richness of the poignant title song. Wielding a voice that can dive into a hearty contralto or leap upward to radiate fragility and tenderness, this packs a gentle groove and a keyboard line that sounds like a whirring bird on a self-confidence anthem of taking a gigantic romantic leap of faith. At her most independent and intimate, FLY WITH ME gives listeners a clear look at the person Alyssa Bonagura is and the artist she wants to be.
May 2023