Shannon LaBrie - Building
Moraine Records
****
With renewed confidence, Louisiana-born Shannon LaBrie presents her boldest and most lyrically focused songs to date. Now signed to Nashville-based Moraine Records, this second album confirms that her strength lies in her clarity. Her lyrics as well as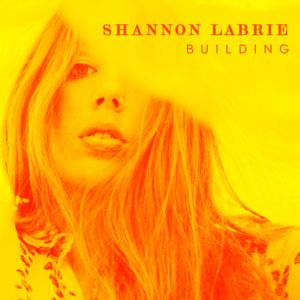 her delivery are so sharp and straightforward, there's no way you won't hear her. She has been slowly but surely building a reputation as a dynamic singer-guitarist whilst as a songwriter her songs have been recorded by such artists as Robert Randolph. Gabe Dixon, Lillie & Madaline and the European DJ, Boogie Pimps and featured in several television shows, including Jane By Design, Army Wives and The Client List. Shannon LaBrie is like a mash-up of Nashville country, New Orleans blues, Southern gospel, Memphis soul, smooth jazz and heartland rock. They call this musical blend 'Americana' and this fearless young lady's music really defines just what that means.
With a mesmerising voice and delectable guitar work she clutches at your heart and soul from the first strains of the vibrant Firewalker; balancing sassy and thoughtful words with energetic music, mixing gritty rock with gospel and soul. With Raining Hallelujah, one of four co-writes with Music Row's Tia Sillers, she offers three-minutes of crushing reflection, but there's certainly hope here too; hope to be found in the moving-on, in the ability to let the past settle, clearing a path for what lies ahead. Set to a marching drum rhythm and an uplifting gospel chorus this creates a positive message in the midst of despair and uncertainty. There is also a hopeful vibe running through Angels Fall, alongside the fluttering acoustic guitar riff on this sprawling, pensive song. With a feel that's intimate and widescreen at once she explores the value of true friendships that guide us through our ups-and-downs. One In A Million is a mellow observation of life's tiny wonders and the many attributes of a loved one right in the middle of difficult times. This heartfelt, accessible ballad drifts along peacefully; intimate but equally powerful. 
The title song is a deeply personal piece of work. Again, she reveals her depth as a songwriter as she reflects on life's journey that she likens to working on a building, block by block as life unfolds. The simple, understated instrumentation allows her voice to shine. She closes the album with a cover of Tom Petty's It's Good To Be King. A simple, but highly effective bluesy reading with atmospheric slide guitar and a ballsy vocal that appears to croon and moan along to the raunchy guitar notes. Shannon LaBrie shows real talent as both a singer and a songwriter. Her voice is clear and emotional and is perfect for the Americana melodies on this album. If you like strong female vocalists, this would be a welcome addition to your collection.
September 2020