Scotty MCreery - Same Truck
Triple Tigers
****
Scotty McCreery probes growth, life and relationship issues with rare honesty on this fifth album. A persuasive record that showcases his vulnerabilities with confessional lyrics about love, loss and faith, the album serves as a much-needed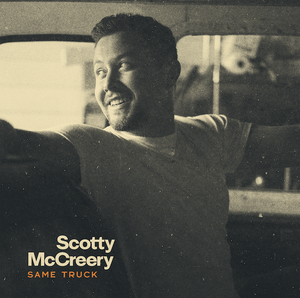 escape … his thoughtful manifesto dropping in a time when we need all the hope we can get. He has a clear, capable voice that fits well with the modern traditional country vibe as the album does a solid job of matching its philosophical undertones with flat-out enjoyable music, ranging all the way from soft-spoken ballads to mid-tempo anthems, featuring some of the most dynamic vocal performances of his career. Like his possible progenitor George Strait, Scotty navigates themes of romance and loss, his vocals infused with longing and melancholy. Soft and rugged, wholesome and powerful, he takes you on a ride through each song. When programmed beats and pop-influenced country is the sound of the moment, Scotty McCreery's heartland country songs, with his sonorous voice, feel muscular, nostalgic and honest.
One of country's more thoughtful artists, he is a warm-hearted soul who manifestly likes others as he demonstrates with the title song. Not your run'o'mill truck song, this is a positive anthem of everyone coming together as, despite our differences, down deep, we're all in the same truck. With its warm wrap-around-you sound and that velvety voice, this is indeed an all-embracing track. It's one of ten songs that Scotty had a hand in writing. The Waiter is the most emotionally and compositionally sophisticated track on the album. A heartbreaking tale of an old man reliving romantic moments with his sadly deceased wife, Scotty proves himself to be a truly inspired and talented storyteller. With You Time, he takes the personal and makes it universal. A tender and slyly powerful proclamation to his wife Gabi that we can all relate to, especially when caught in romantic feelings and the need to get off that ol' treadmill for a little 'you time.' It Matters To Her offers some solid (and sobering) advice as his voice simmers over a nineties-country music soaked groove, sounding warm and soothing juxtaposed with a little warning edge.
There's a cheeky vibe to Why You Gotta Be Like That, a sensual and sexy romantic tune that offers a slightly more ebullient tempo while remaining true to his airy leanings as he re-tells a true date-night with his wife. The lovely Carolina To Me finds him deeply devoting himself to his home state, comparing it favourably to heaven with a gorgeous arrangement of gentle percussion and delicate guitar strings. Gloriously superb, intimate and vulnerable, yet beautifully, simply layered. Is there anyone writing country-music story songs as deftly as this these days?
There are just a couple of outside songs, Damn Strait and It'll Grow On You. Trent Tomlinson's Damn Strait is an understated tearjerker, Scotty's voice floating above steel flourishes and a memorable country melody. Though it lacks the edge of the original, it's still mighty good. It'll Grow On You sounds familiar, but I can't quite put my finger on it. A dreamy, subtly forceful country song about the benefits of a small town with great clarity and chemistry. Everything in the song—its rhythm and phrasing and repetitive melody—feels like a bit of hypnotism that will grow on you. This is some of Scotty's best work to date ... sonically rich and warm with full bodied sound dripping in emotion and sincerity. With this dozen songs Scotty McCreery has created something that is undeniably relatable. Whether through shared experience or a basic recognition of the feelings on show, there is a sincere universality in his music.
August 2021