Michael Cleveland - Lovin' Of The Game
Compass Records
****1/2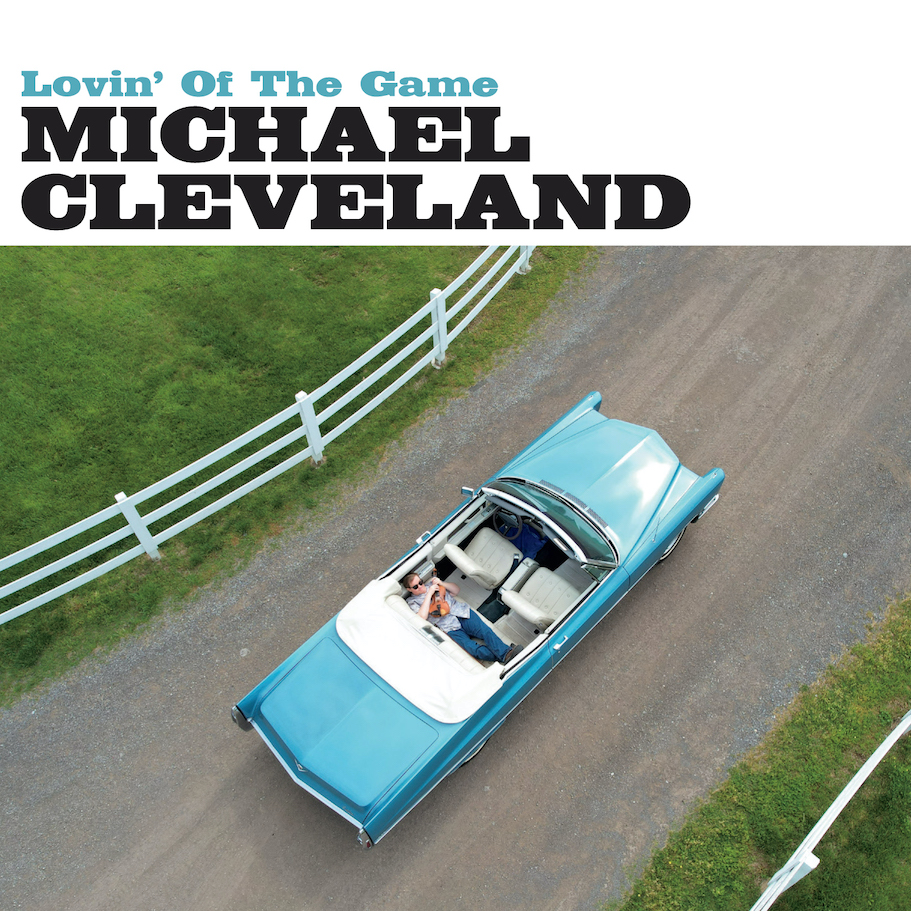 Michael Cleveland has been at the top of his game as an outstanding fiddle player for more than 25 years. The winner of numerous awards and with his band Flamekeeper, he tours regularly and is a top draw at numerous bluegrass festivals across North America. This latest album, his eleventh if my maths are correct, is something of a departure. Alongside his talented band, he is joined by some notable guest vocalists and players, including Billy Strings, Bela Fleck, Vine Gill, Jeff White, Charlie Starr, Jerry Douglas, Tim O'Brien and the Travelin' McCourys. Also, for the first time, he ventures further afield from the tight confines of bluegrass and traditional roots to widen his musical arrangements blending hints of mainstream country to rock to fiery bluegrass with great confidence and aplomb. Indeed, it takes considerable confidence to cover songs by the likes of Judy Collins, Blackberry Smoke, Gram Parsons and Greg Poulos, managing to make them your own while still retaining a certain familiarity factor in the process. But one still has to credit his own astute ability to interpret each of these offerings through a credible—and combustible — bluegrass motif. As a result, hearing such songs as For Your Love, Luxury Liner, One Horse Town and The Loving Of The Game in this reimagined way doesn't seem particularly jarring at all, especially since the original melodies still shine through. Granted, fiddle, banjo and mandolin often add a new element in an otherwise unexpected way, but the upbeat exuberance and satisfying sentiment allow for some remarkable revelry all of their own. Direct, varied music, warm and engaging … cohesive, yet stylistically diverse ... the end results are as captivating as they are confounding.
Every listen seems to bring forward something in Michael's playing that I missed on previous trips through the tracks, not to mention the great soulful vocals courtesy of the guest singers, a stellar rhythm section, and a plethora of guitar, banjo and mandolin tones that only scratch the surface of why this album succeeds. His study of the fiddle has taken him through many types of music, but bluegrass and acoustic music have had the deepest impact on him. Still, a cover of 1980s heavy rocker For Your Love, certainly provides the biggest surprise, but credit Cleveland along with Billy Strings for their masterful interplay between fiddle and guitar, transitioning the song from its robust rock origins to a barnstorming bluegrass track that loses little in translation. Then again, it fits the flow of the album overall. Noted for its combination of strong vocals with a solid country-rock edge, Gram Parsons' lesser-known Luxury Liner, was revived by Emmylou Harris as the title track of her 1976 fourth album and instantly became a live fan favourite. Michael and the Travelin' McCourys follow that formula closely, complete with blistering fiddle and intricate mandolin and acoustic guitar picking driving the song home.
Likewise, their effusive take on the time-honoured classic, Empty Pocket Blues, stays true to the tone and temperament of earlier renditions, with fiddle, mandolin and Bryan Sutton's frenetic guitar work reaffirming the bluegrass template the tune hinted at early on. Thousand Dollar Holler is a smokin' brand of a hillbilly romp led by incendiary fiddling interplayed neatly with guitar and mandolin. It's not all up-tempo fare, though. Michael and his musician buddies slow it down for the country heartbreaker Wish I Knew Now What I Knew Then. Vince Gill gives it his all on the lead vocal, turning in a passionate performance. The result is starkly beautiful, with Michael's cracked, aching fiddle at the centre of it all. It is his band, Flamekeeper that carry the honours on the inventive revival of the Judy Collins' title tune. It's full credit to Michael and company for finding a perfect balance between reverence and originality. All the familiar pieces are there—the rhythm section and fiddle providing a real swing—but with a tightness in construct and economy of words that give the track a modern bluegrass feel. As a result, this classic folk-pop song shines ever-so-brightly in the process.
www.michaelclevelandfiddle.com
February 2023