State Fair Records
****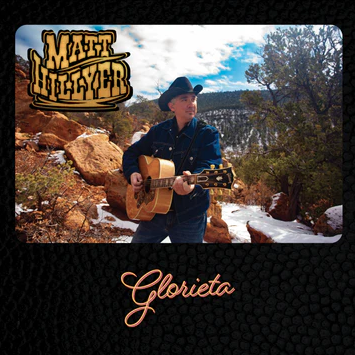 One of country music's most underrated frontmen, Matt Hillyer, of the now disbanded Texas outfit Eleven Hundred Springs, has a distinctive voice and is a gifted songwriter. On his latest solo album he lays out his repertoire inventively with variations, versatile tunes, and though he skims the rim of formula songwriting at times, he seems to have a good hold on songs that don't showcase bravado as much as an abundance of feeling, meaning and messages. Yet he writes from more than just personal experience. Like any great songwriter, he creates compelling characters that draw you in to their world, if only for that specific moment in time. He has never been reticent when it comes to baring his influences, nor to share his sentiments. An inventive, endearing, restless and powerfully tender voyage, he effectively navigates using a musical style suggestive of the 1960s and the singer-songwriter sensibility that echoed through the 1970s, topping it all off with an ample amount of country roots and pure down-home designs. Supported by sonics that draw selectively and restrainedly from a classic country palette, Matt's well-sculpted songs are immediately accessible, additionally offering images, declarations and melodic movements that precipitate complex and lingering responses. With his music, his pleasant voice and his accessible, intuitive texts about things that are universal, Matt Hillyer knows how to bind a growing number of inquisitive listeners.
Across this record, you could spend days unravelling the songwriting. He connects the dots to delicate well-composed material like Just Passing Through—with its gentle dignified lyrics and presence. The title song is not about a lady but is inspired by the small New Mexico town of Glorieta, where his family had a vacation home. The lite, jaunty arrangement featuring fiddle, twangy guitars and rhythmic percussion allows the song to breathe and be endearing as he spreads a captivating lyrical pattern with a poignant melody. Stolen Kisses is a well-balanced cocktail of vintage country twang laced with pristine harmonies in a zippy mid-1990s arrangement reminiscent of George Ducas' Lipstick Promises. Matt's vocal has hints of Texas legends Holly and Orbison, without really sounding like either.
There's a mesmerising South of the Border vibe to the eerie Diablo Motel. A dark gothic tale with swirling accordion and distorted guitars that inhabit a ghostly space—spooky and dark but impossibly massive all at once. Dirty Little Secrets sounds like a Jim Lauderdale cast-off that would've been tailor-made for George Strait back in the day. It swings and sways along with a steady beat, balancing sawing fiddles and Matt's strident vocal. What Kind Of Fool spotlights a sultry blend of jazzy beats, swirling melody, and slowcore/sadcore atmospherics—a near-perfect slice of country-soul, just right for smooching around a darkened dancefloor, regret and realisation pouring out of the grooves. He closes the album with the traditional country honky-tonker That's How You Know, with Lloyd Maines steel guitar very much to the fore, alongside sawing fiddle and twangy lead. This is good time, beer drinking music for sweaty bars in the summer heat- a well-constructed yarn that has no interest in posing and pretense.